29 mars 2010
1
29
/

03
/

mars
/

2010
22:24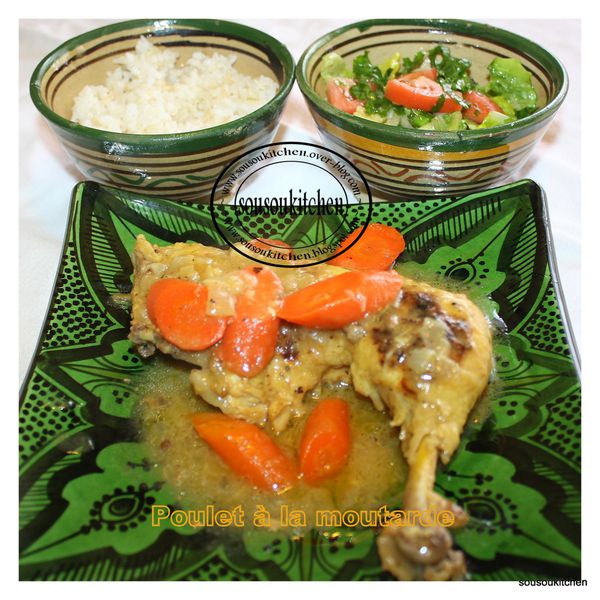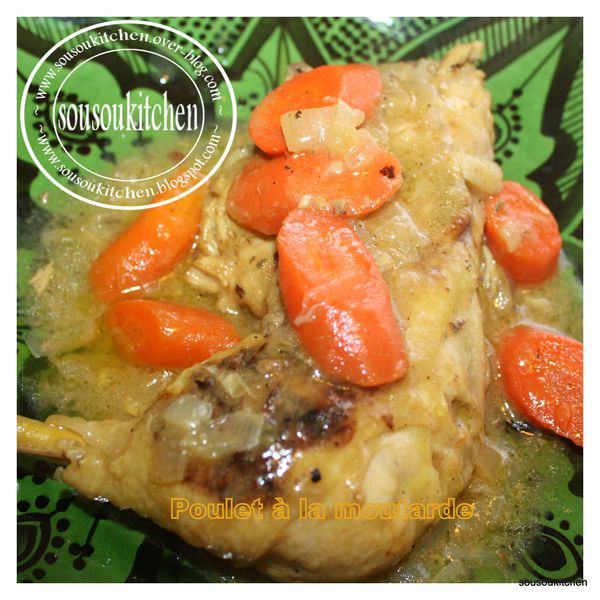 Before presenting you my current recipe, let me thank you for
your encouragements and for your support, you really cheered
me up when I was totally down.
Thank you for your loyalty. For my blogger friends, I apologize
to you because I do not visit you regularly, because it is due to the lack of time, but I promise you I will as soon as I get time and would also like to thank you personally.
I want you to know that it is your friendship which binds me to
these blogs,God bless you.
The current recipe is an easy one that has a nice flavor created by
the lemon mixed with mustard. I grilled the chicken then I cooked it
in the same sauce where it was marinaded for a few hours.
To serve with steamed rice and green salad.