12 décembre 2012
3
12
/

12
/

décembre
/

2012
16:07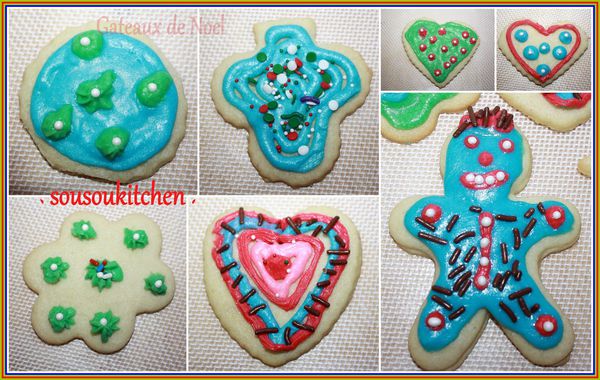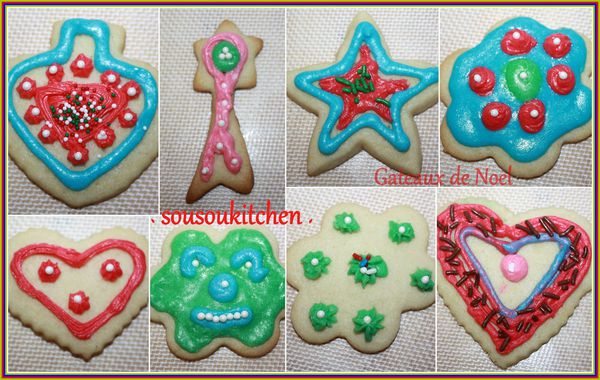 The recipe for these beautiful Christmas cookies is presented
to you by my daughter Jenna-Aicha (3 1/2 years),
as you can see in the video,
she prepared these cookies alone from scratch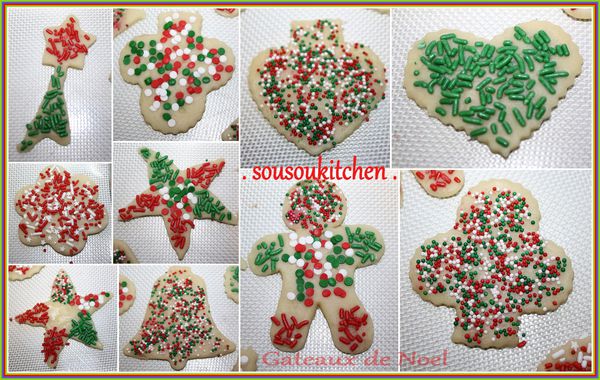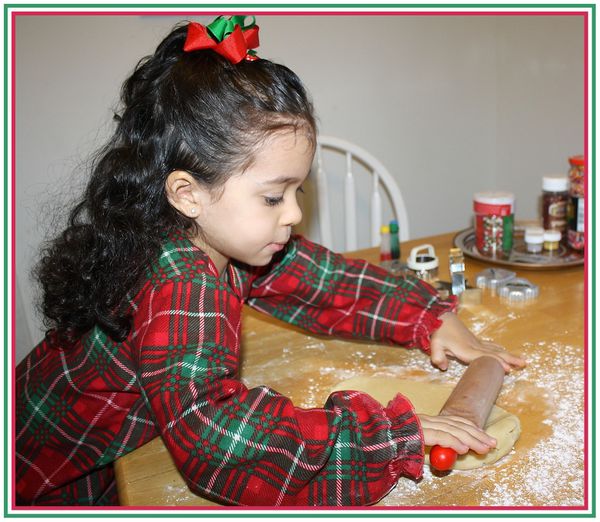 Here is my princess well concentrated in her work.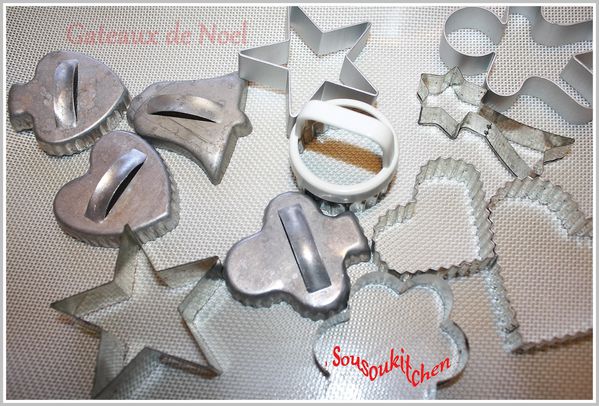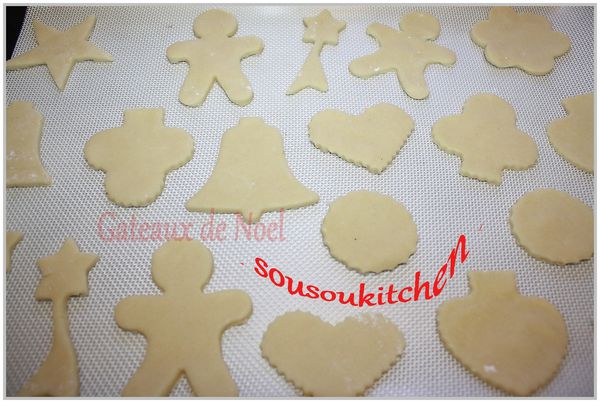 I used various forms, some of them were bought
in Morocco, the others in the USA.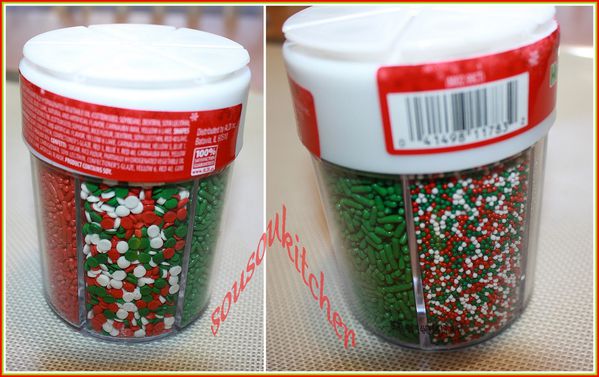 I decorated the cookies with sprinkles.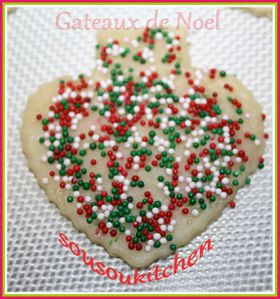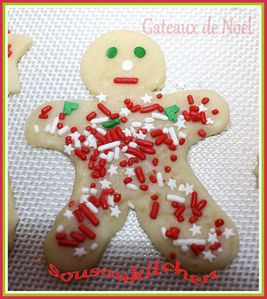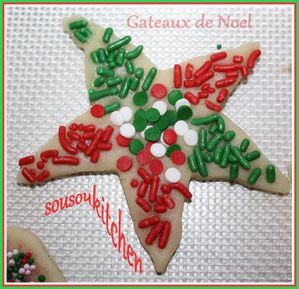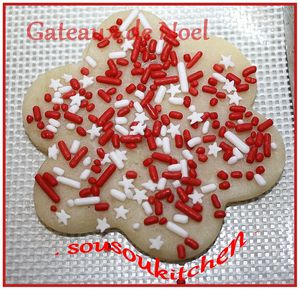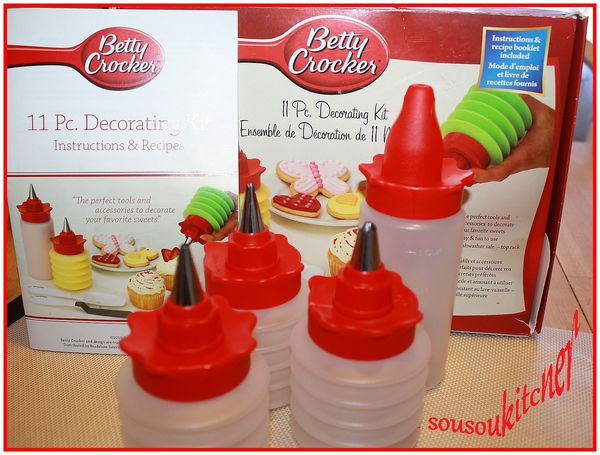 I took the opportunity to present you my
latest culinary toys, they are "Pastry bags"
In the form of small bottles very easy
to use and to clean.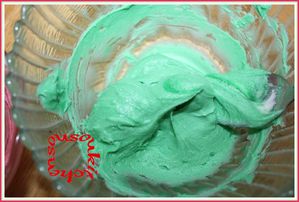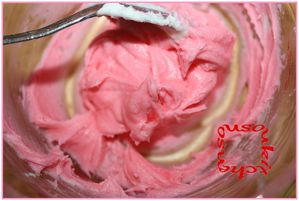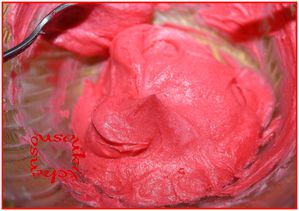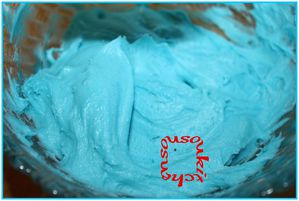 I decorated the cookies with
a glazing which I divided into
4 beautiful colors.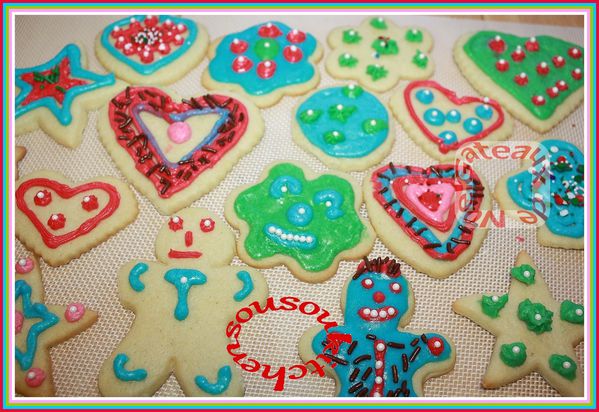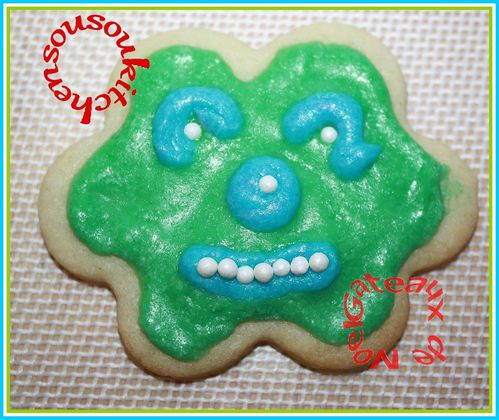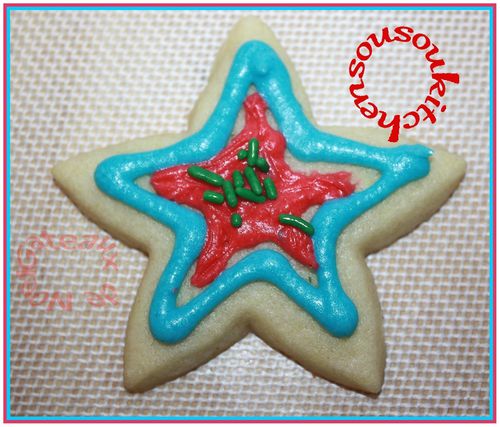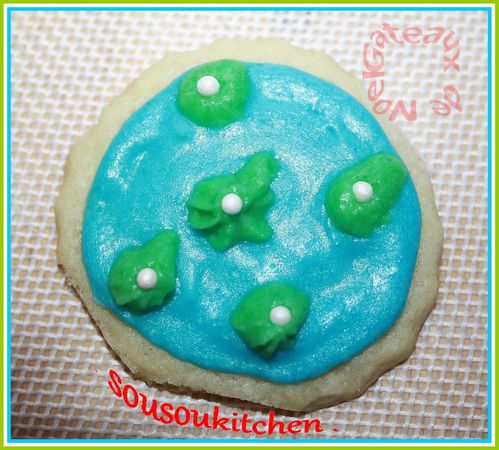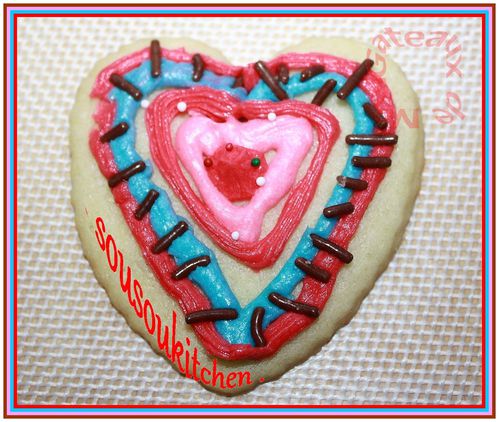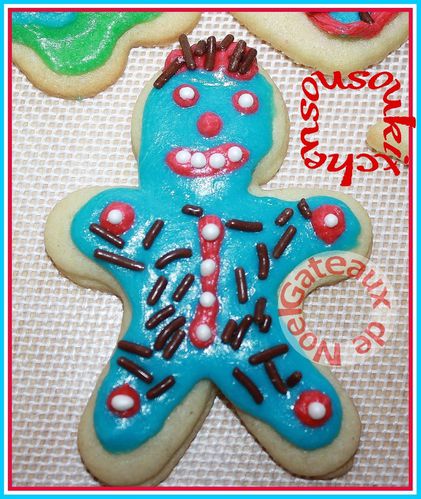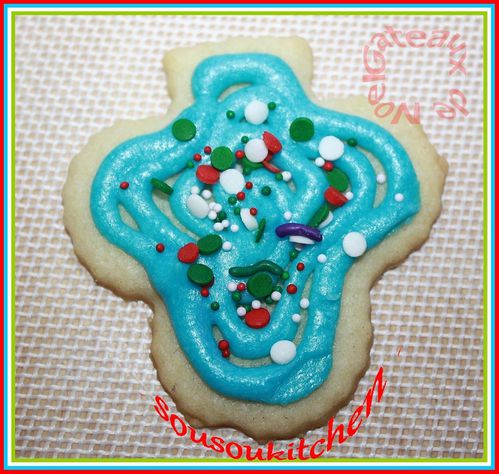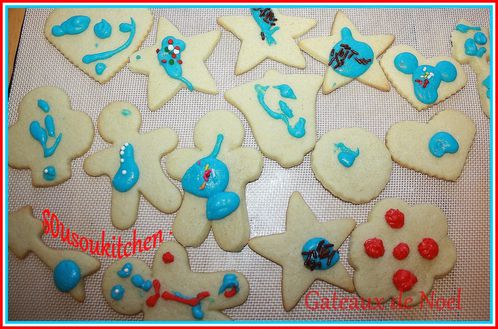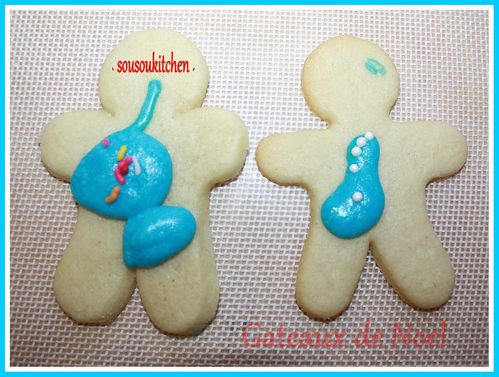 I will let you guess by whom these last
2 masterpieces were made by.
The video