19 novembre 2010
5
19
/

11
/

novembre
/

2010
14:09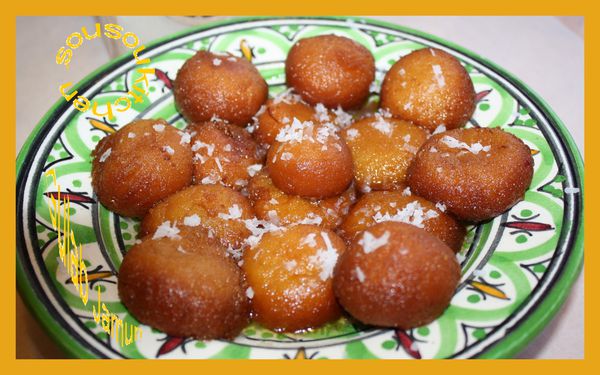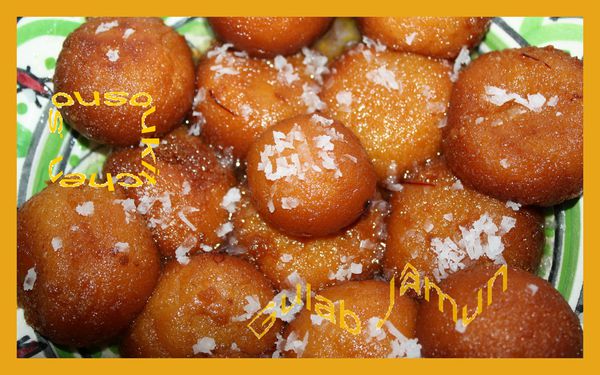 Gulab jamun ( گلاب جامن ) is a popular dessert in India, Pakistan, Sri Lanka, Nepal and Bangladesh. It is made of a dough consisting mainly of milk solids, which is rolled into a ball together with some flour and then deep fried. It is then put into in a sugar syrup flavored with cardamon seeds and rosewater.
Gulab jamun is common at weddings.
The term gulab jamun comes from Persian, gulab, "rosewater" referring to the rosewater-scented syrup,
According to wikipedia.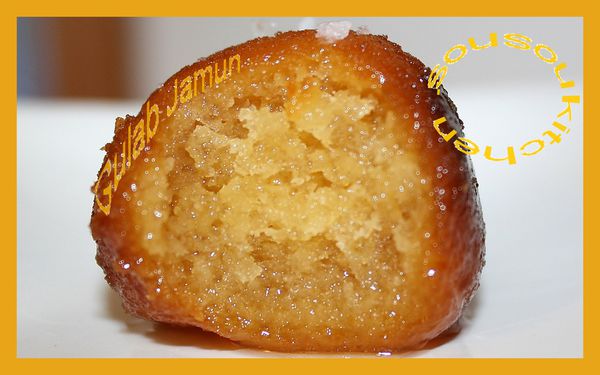 This recipe was requested from my husband, he ate them in an Indian restaurant in Germany, since then, he has not stopped demanding it, I only eat them occasionaly because they are too sweet for me.
I invite you to watch the video for more details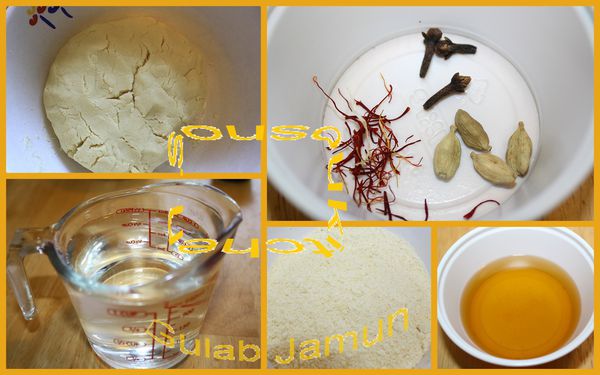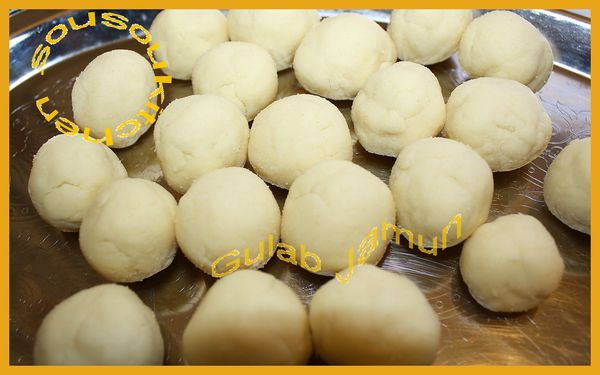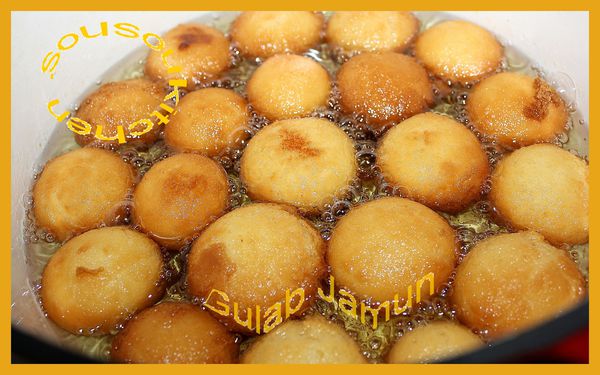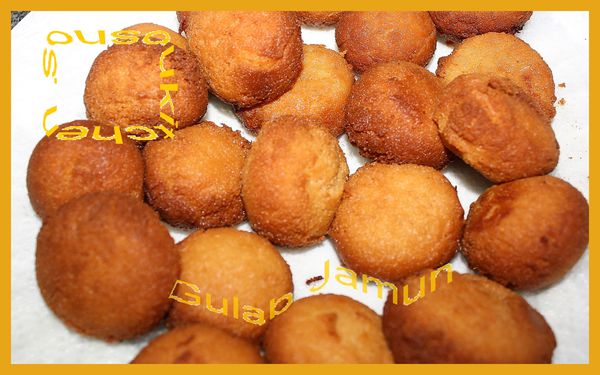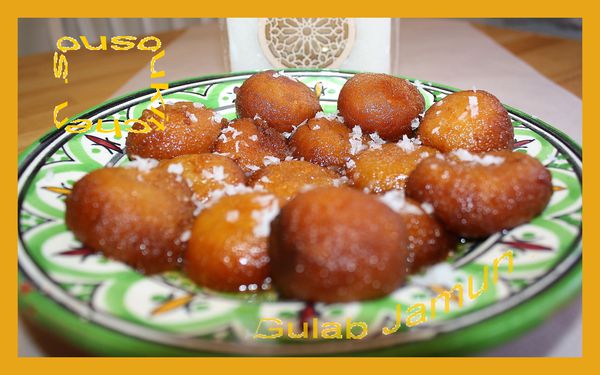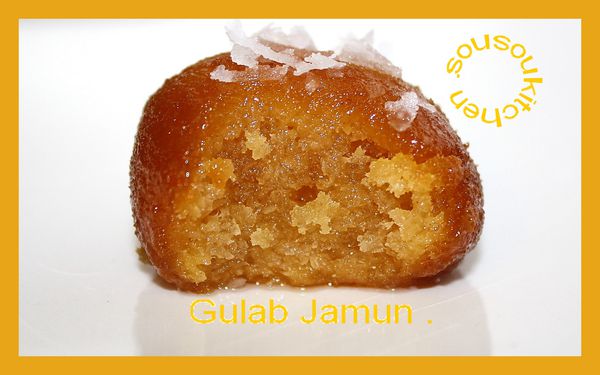 The video