30 octobre 2012
2
30
/

10
/

octobre
/

2012
15:49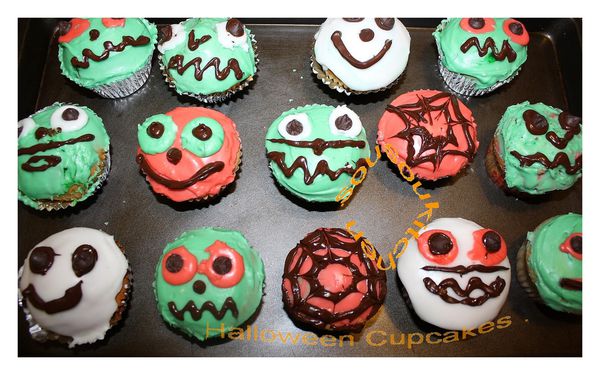 The current recipe is not filmed so I wrote you the
ingredients and steps.
These cupcakes are prepared by my daughter and the two
girls from my friend that I invited recently.They were
very satisfied and especially proud of the result.

I prepared another recipe of Halloween cakes,
I will post it very soon.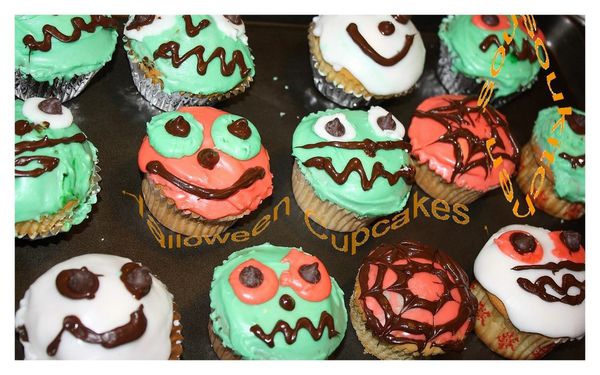 INGREDIENTS :
* 1/2 cup butter
* 1/3 cup sugar
* 2 Tbs brown sugar
* 2 eggs
* 1 1/2 cups flour
* 1 tsp baking powder
* 1/2 cup milk
* 1 cup chocolate chips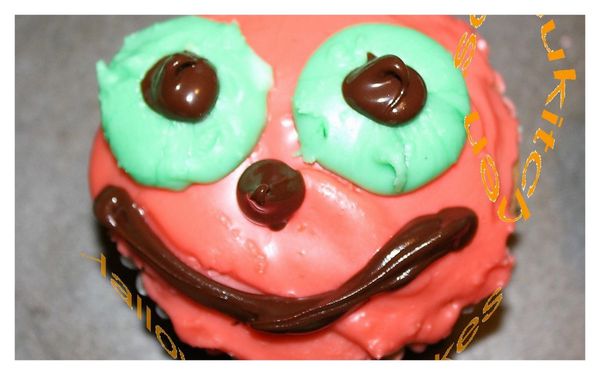 1 - Preheat the oven to 375 F, grease and flour
muffin pans.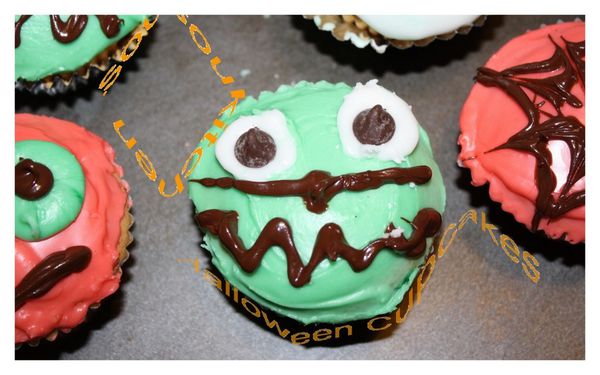 2 - Cream butter until soft, add both sugars,
beat until fluffy. Softness, beat in the eggs, one at a time.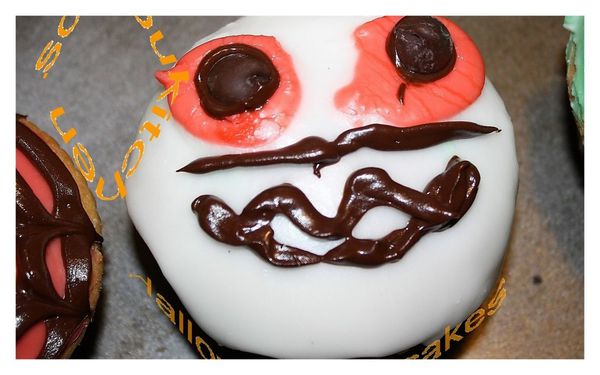 3 - Sift the flour and baking powder twice.
Fold into the butter mixture with the milk.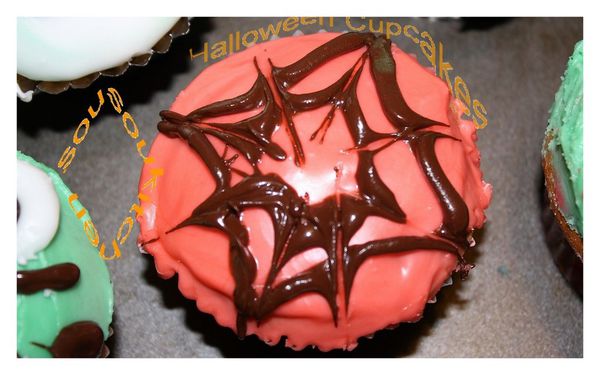 4 - Divide half of the mixture between the muffin pans, sprinkle several chocolate chips on top, then cover with a spoon of batter.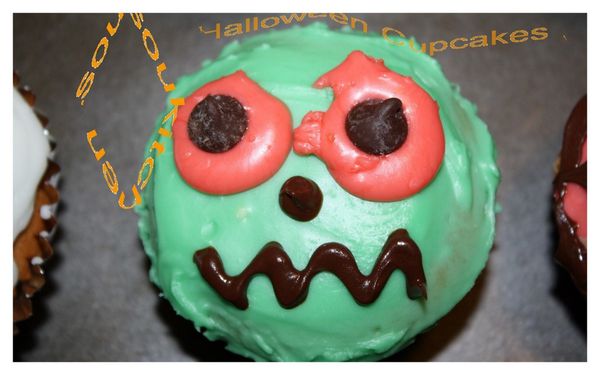 5 - Bake for about 25 min, until slightly colored. Allow to cool for
5 min before removing them.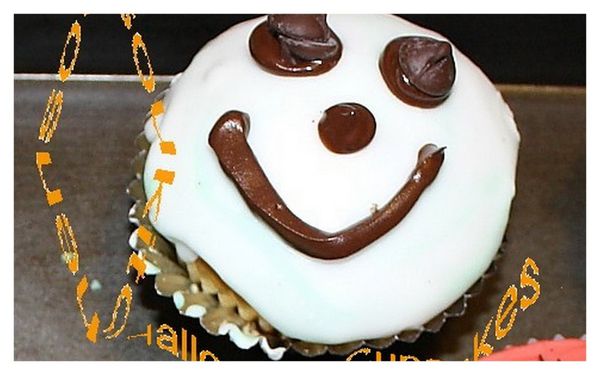 Frosting :
Mix 3 cups of powdered sugar, 1 p.c melted butter and enough milk to have a glazing which is not too thin.
Decorate at your choice.