22 novembre 2012
4
22
/

11
/

novembre
/

2012
15:55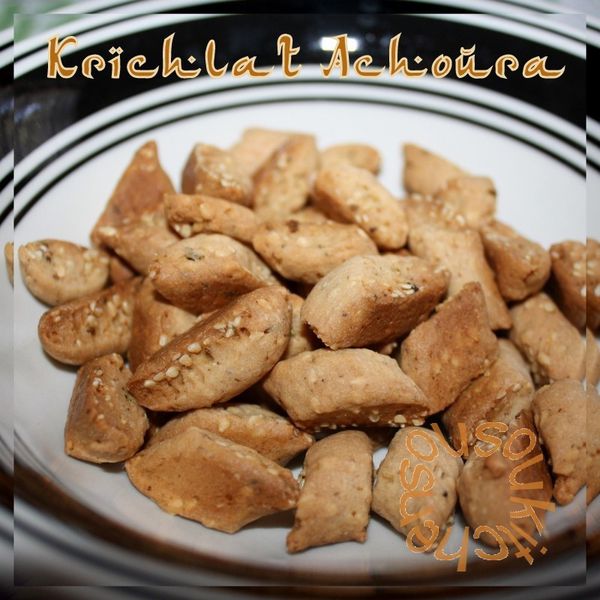 Krichlat of Achoura's recipe
is a request from a fan, I dedicate this recipe to her
and I dedicate it to everyone who is far away from
Morocco and cannot buy these crunchy and delicious cookies
which are sold in every market in Morocco especially during Achoura.
I invite you to atch the video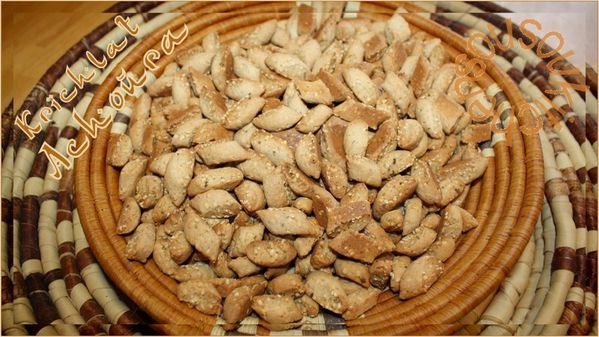 I am just like you, in Morocco, I like buying these Krichlats
especially from Jemaa El fna (Marrakesh), they are
so good but because I am very far from Jemaa El fna and Marrakesh , I have to prepare them at home, this recipe is a lot better than these Krichlats which are sold in the Market,
at least you know the ingredients and you can decide
the quantity of every ingredient, If you like the
flavor of sesame seeds, you can add more, etc .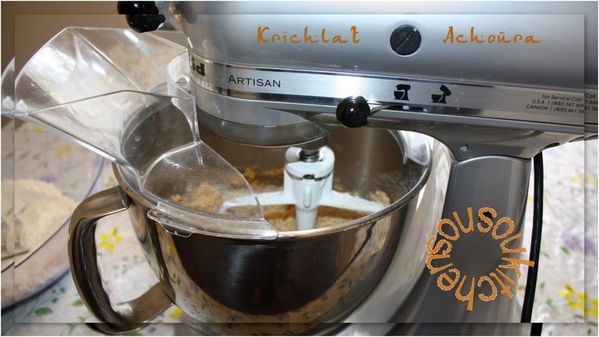 It is very easy to work the dough with your hand,
you do not need a machine.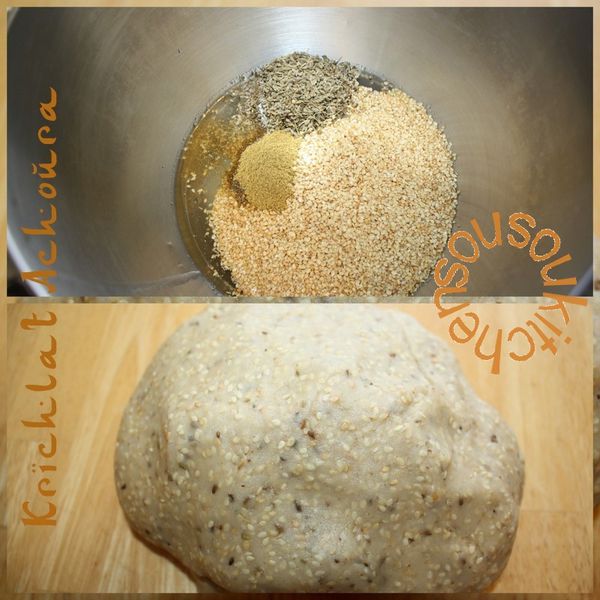 It is very important to indicate that the sesame seeds
are roasted, also fennel and anise, which gives
a very good flavor to these delicious cookies.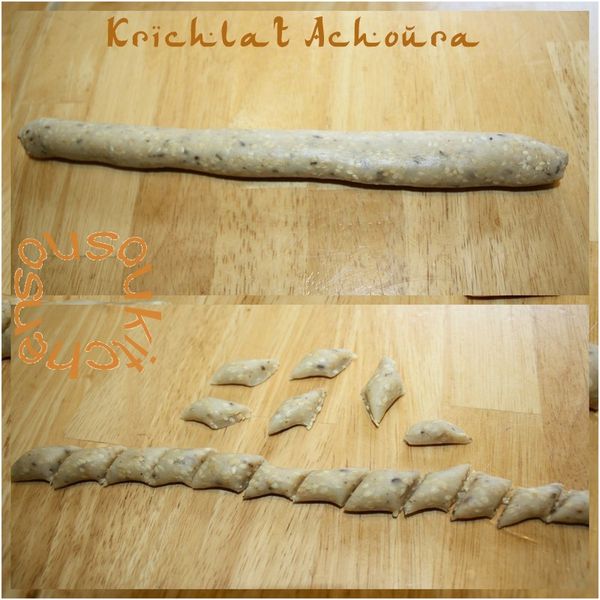 You decide the size of Krichlats that
you want to obtain, by cutting them small or big.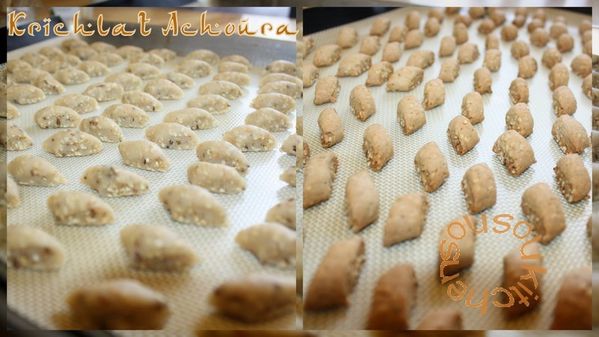 I don't wait for Achoura to prepare them,
I always have them present for snack.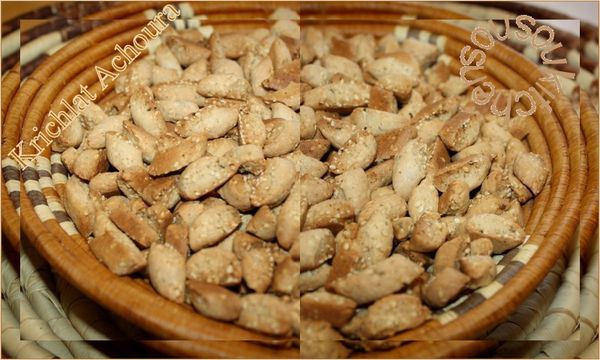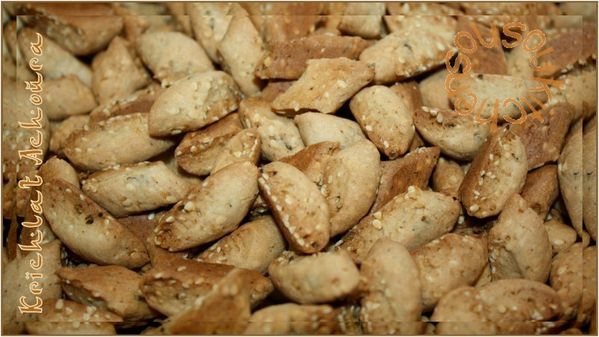 THE VIDEO