3 juin 2010
4
03
/

06
/

juin
/

2010
22:57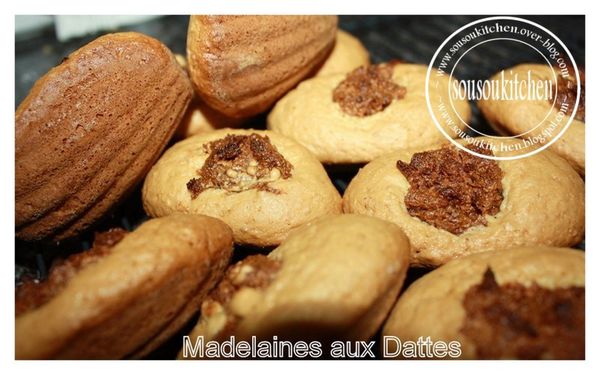 Everybody knows, that the madelaines have a basic recipe,
just like cupcakes.
After that, we can "play " with the flavor, which means creating madelaines depending on your taste and budget.
I chose dates because I have them all year around.
I replaced butter with olive oil, but if you like to have tender
madelaines, you should add butter.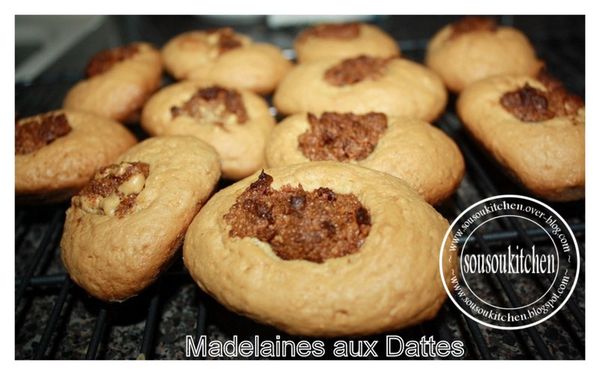 INGREDIENTS :
* 7 oz flour
* 3 eggs
* 1/2 cup butter (or 1/2 cup olive oil)
* 4 oz sugar
* zest of 1 lemon (or other flavor)
* 1 Tbs baking powder
* A pinch of salt
* 5 oz dates
* 5 oz almonds grilled & ground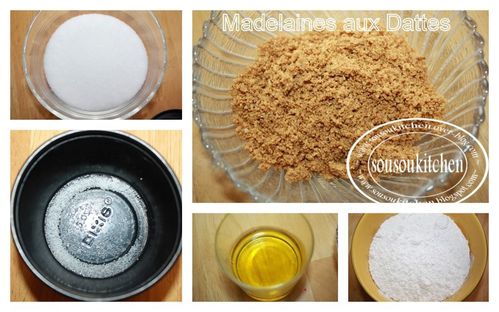 STEPS :
Mix flour, eggs, butter, sugar.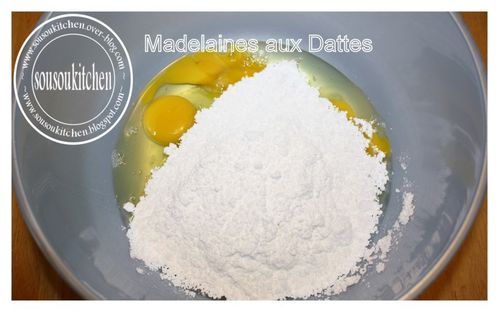 Baking powder, salt.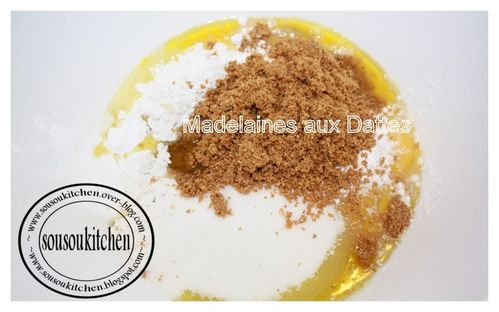 Add almonds grilled & grind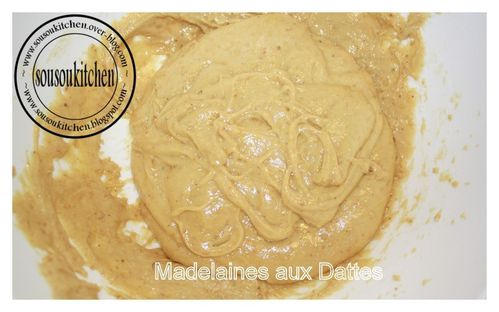 Fill the madelaines baking sheet just 3/4 full.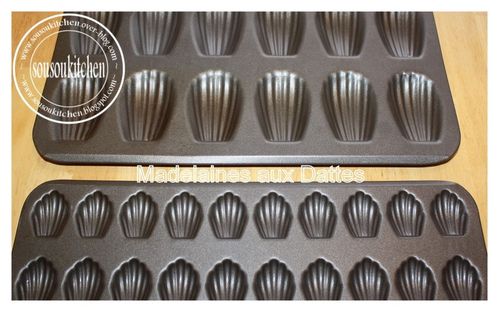 The baking sheet should be greased and floured.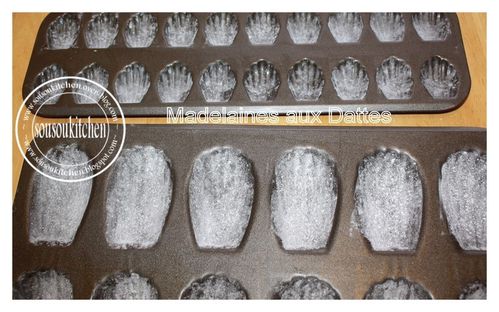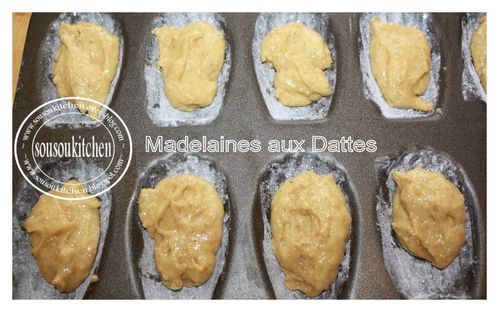 Mix the dates until they become a paste.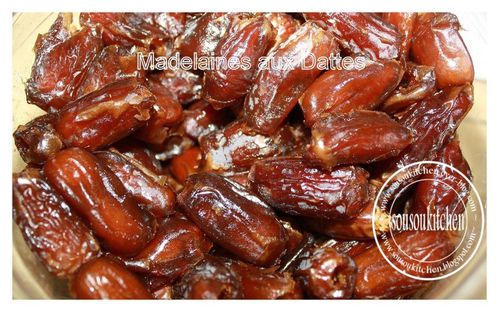 Just like this.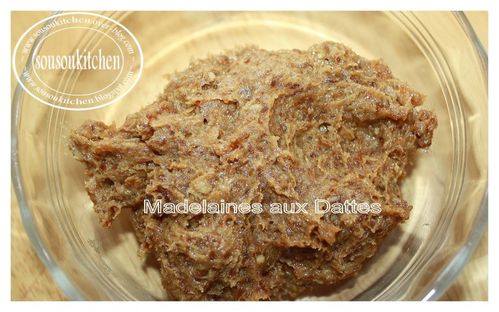 Add 1 p.c of the date paste in the middle.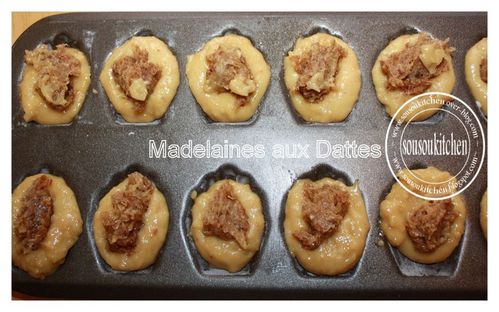 Preheat the oven at 460 F, then reduce the heat to 356 F,
just before putting the madelaines into the oven.
Bake 15-20 min.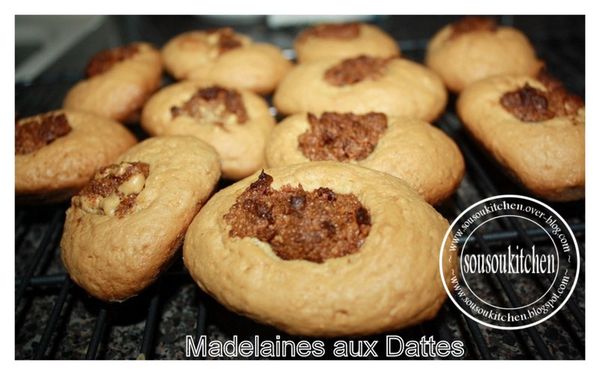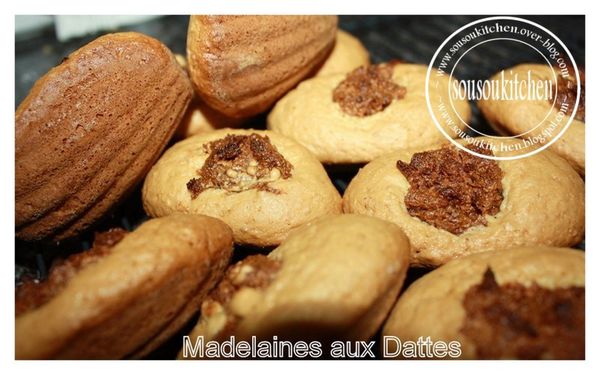 I invite you to watch the video