12 octobre 2012
5
12
/

10
/

octobre
/

2012
00:40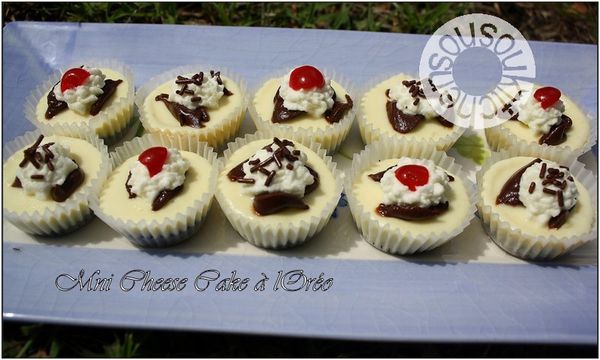 It is a very simple recipe of Mini Cheese
Cake with the famous cake Oréo.
I invite you to watch the video at the end of the article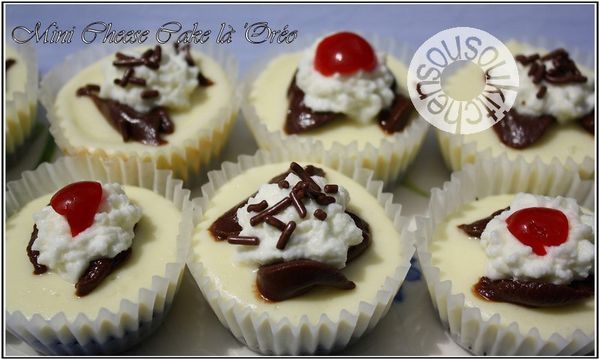 First prepare the mixture, to place the cookies of
Oréo in the papers of cupcakes and pour over t
he mixture.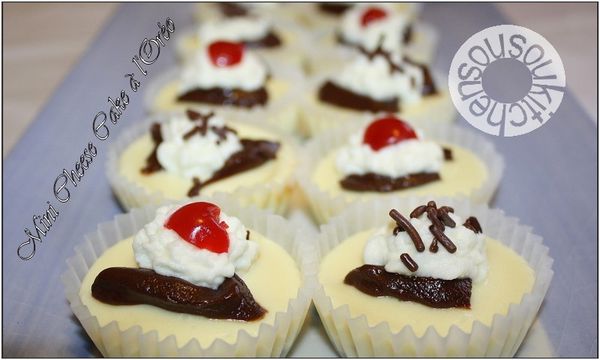 These recipe of Mini Cheese cake Oréo is ideal especialy
if you have guest.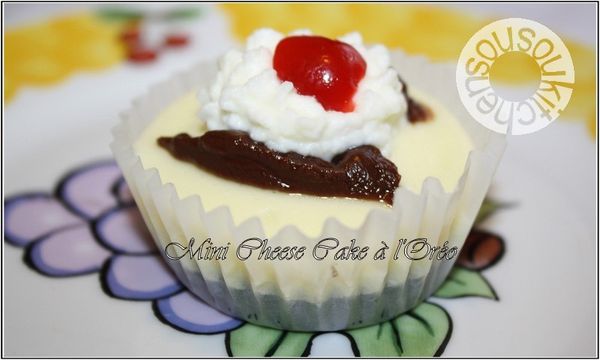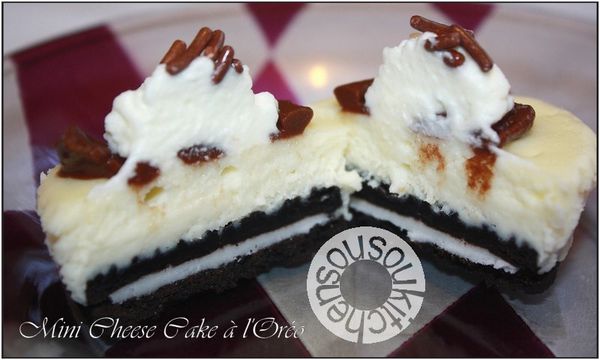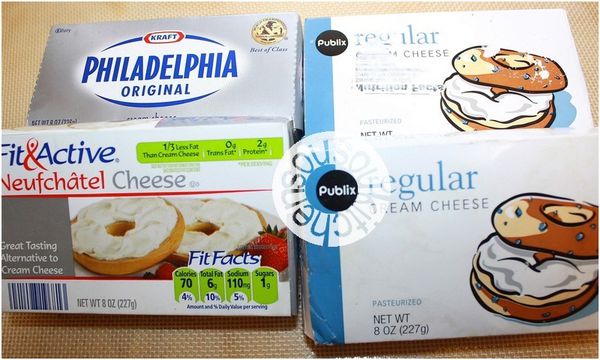 You are always many to ask me what it is
cream of cheese ?
I took pictures in order to show you
the cream of cheese which
I often use especially in my cakes.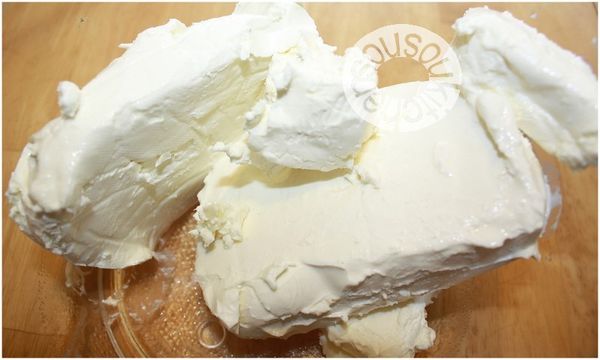 On the pictures, you will find three kind of cheese,
They all have the same flavor, only the package is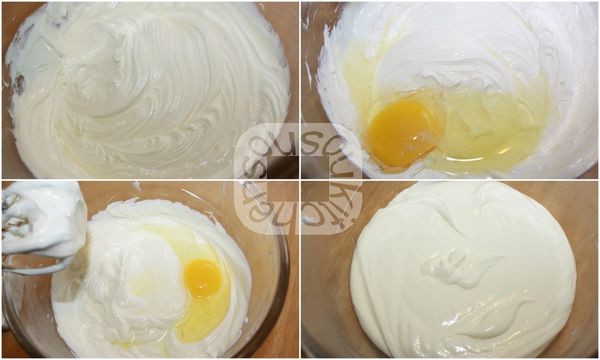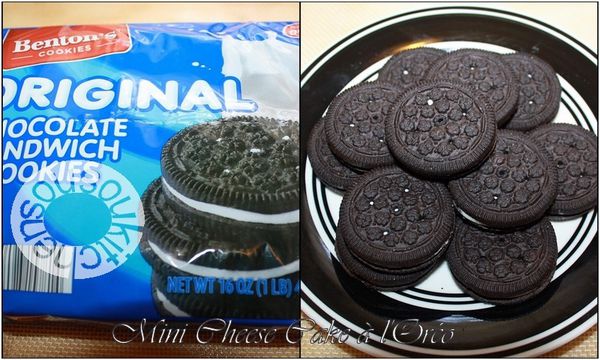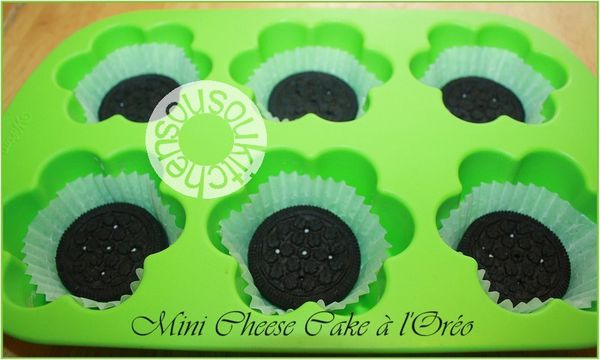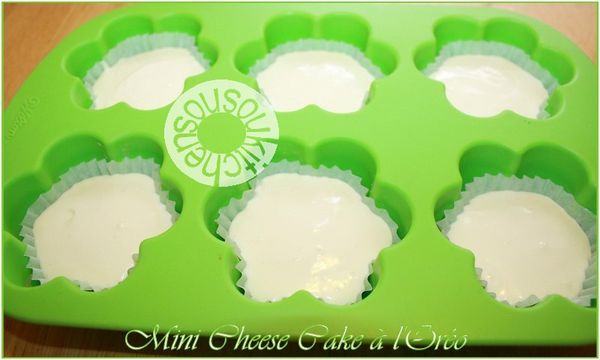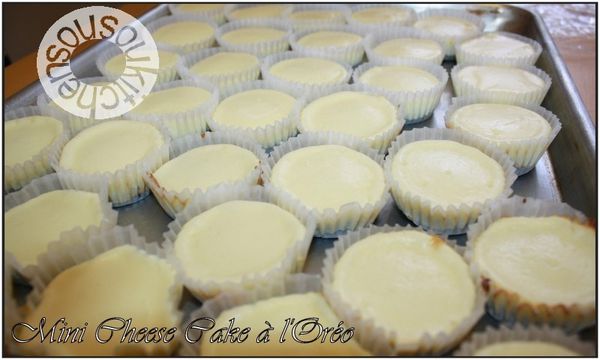 After you take the mini cheese cake out
of the oven, it needs to let completely cool
before putting in the refrigerateur.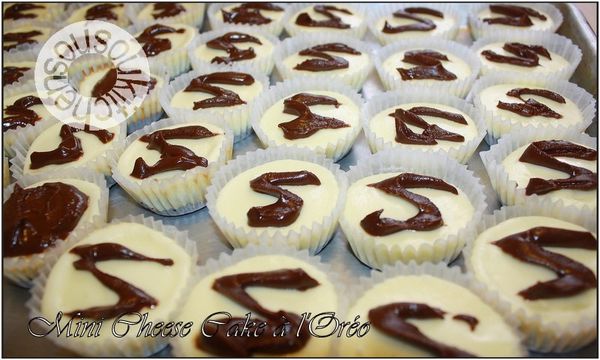 Decorate as you wish, with chocolate, whipped cream...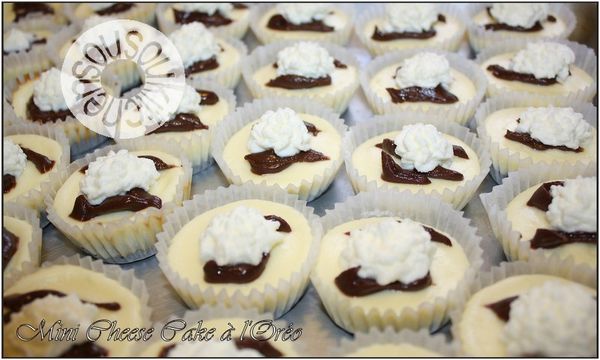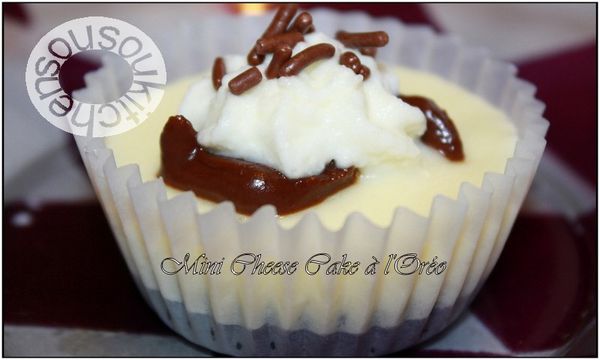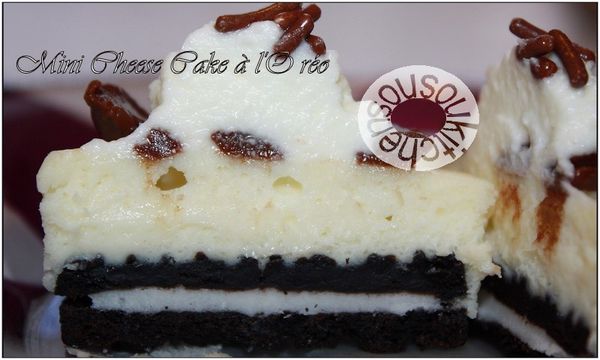 The video