14 juillet 2013
7
14
/

07
/

juillet
/

2013
14:24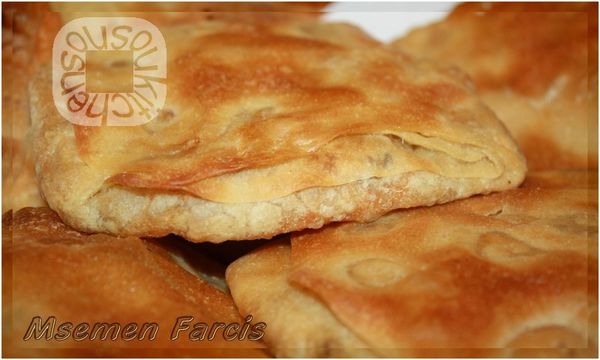 I posted you several recipes before for stuffed
Msemen, Mhajebs or Mahjouba
( as our Algerian friends call it),
Msemens stuffed with shrimps, meat
ground meat... This is the first time that I post
a recipe of Msemen stuffed with Chicken.
I invite you to watch the video at the end of the article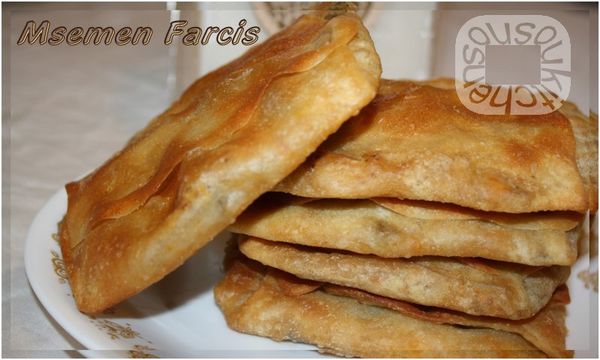 The stuffing contains chicken, mushrooms, vermicelli,
green olives and of course some spices.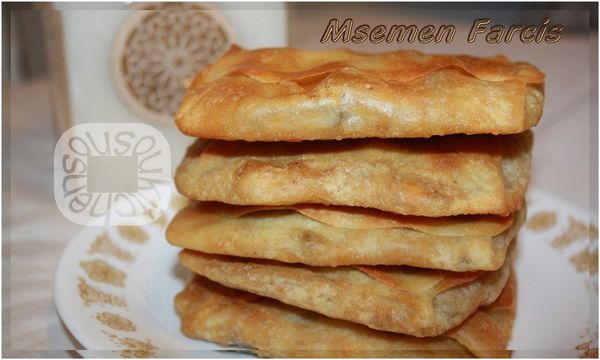 Normally I bake msemens one by one
on a baking pan but this time I had no time,
so I placed them on a plate and put in the oven.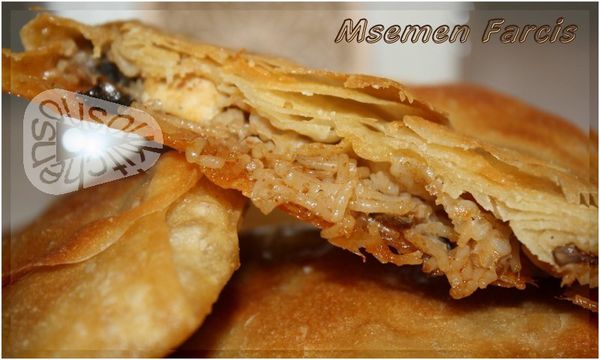 Do not forget to add a little bit of Harissa to the stuffing,
I didn't because of the children.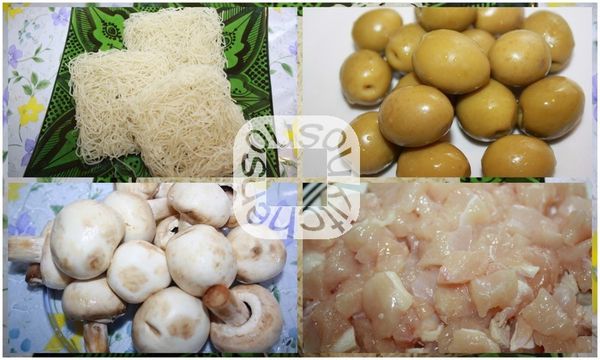 Here are pictures showing the steps.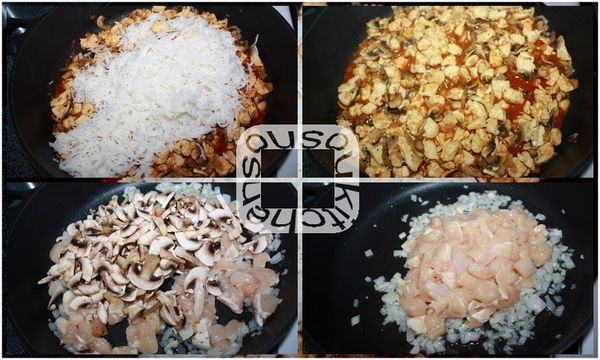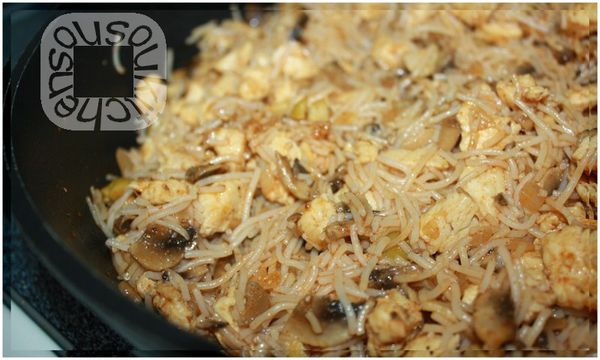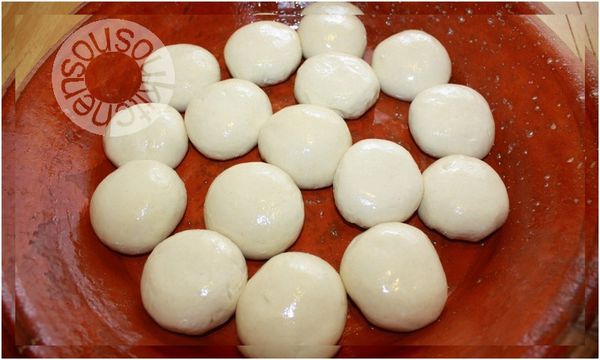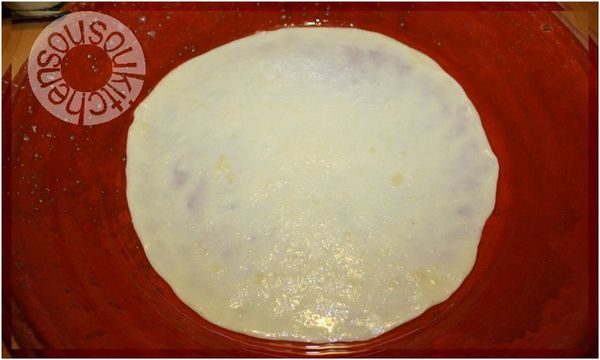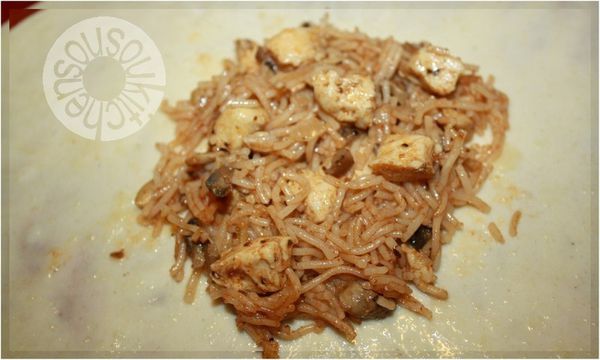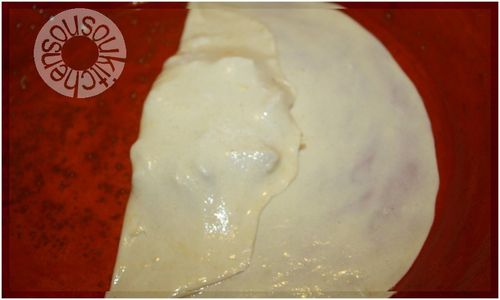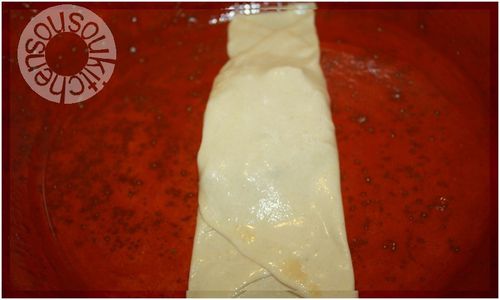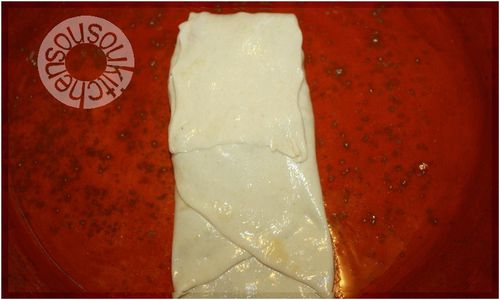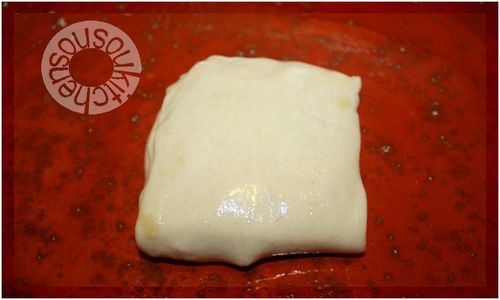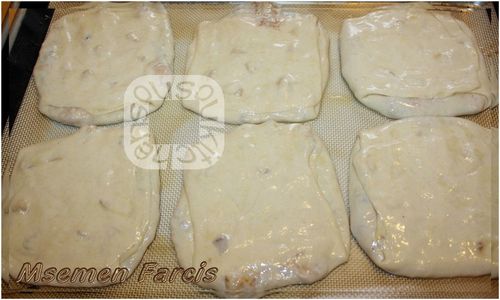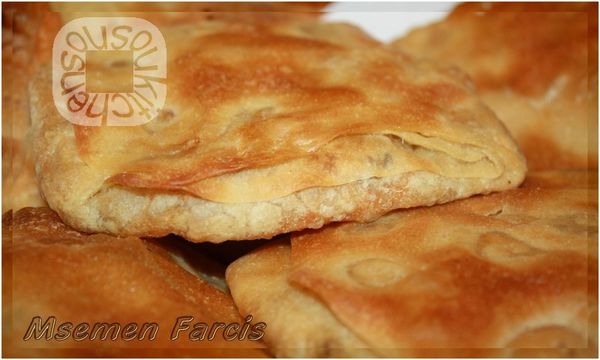 The video