1 novembre 2012
4
01
/

11
/

novembre
/

2012
15:34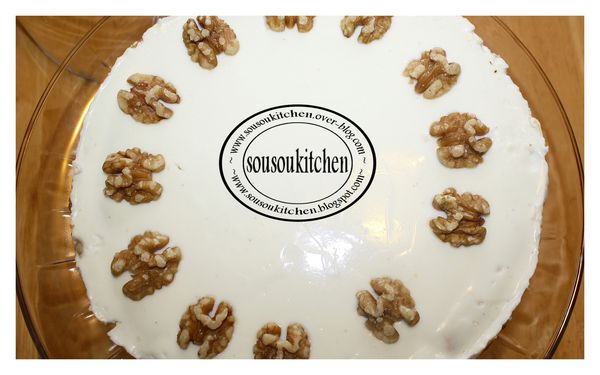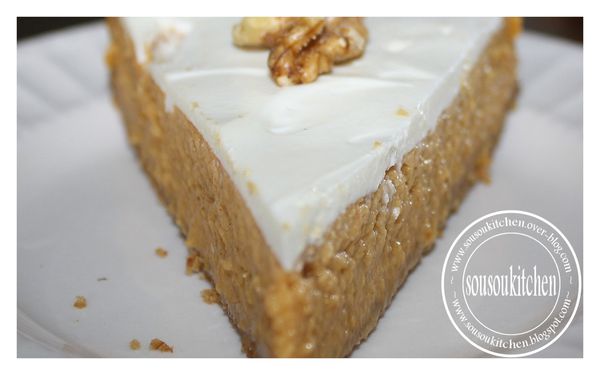 To change a little bit the common cheesecakes,
I added pumpkin purée which enriched this cake
and added to it a very pleasant flavor.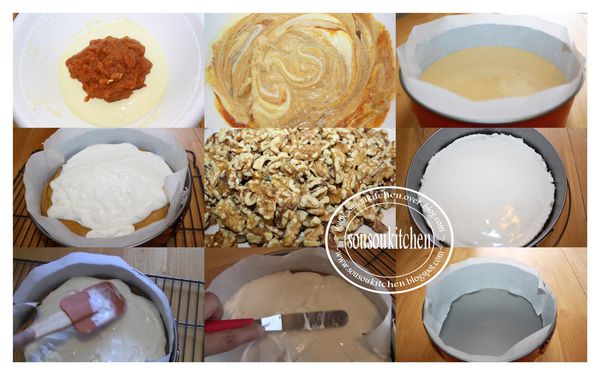 INGREDIENTS :
* 1 cup graham cracker crumbs
* 1 Tbs sugar
* 1/4 cup butter, melted
FILLING
* 2 packages (8 ounces each) cream cheese
* 3/4 cup sugar
* 2 eggs
* 1 can (15 ounces) pumpkin
purée
* 1 tsp cinnamon
* 1/2 tsp ginger
* 1/2 nutmeg
* 1/4 tsp salt
* 2 cups (16 ounces) sour cream
* 2 Tbs sugar
* 1 tsp vanilla sugar
* 12-16 nuts or pecan halves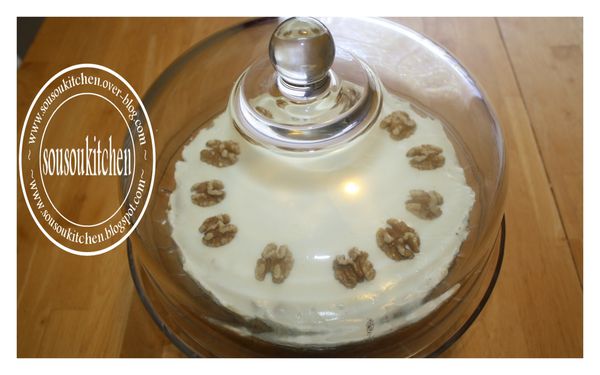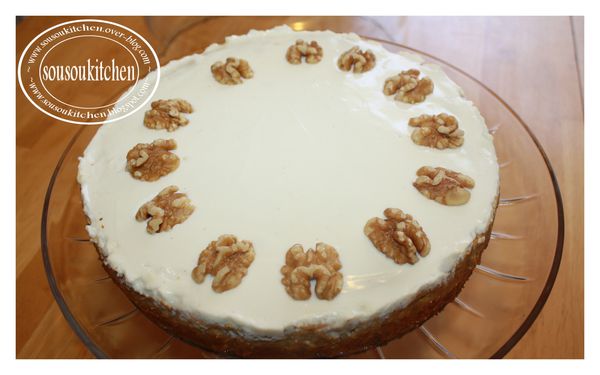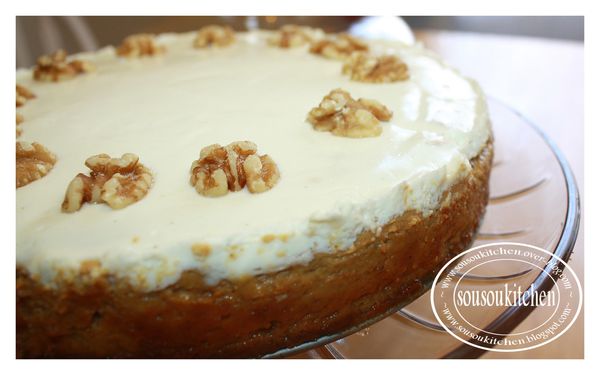 Combine the graham cracker crumbs and sugar, stir in butter.
Press into the bottom of a 9 inch springform pan, and chill.
For filling, beat cream cheese and sugar until smooth. Add eggs,
beat just until blended in. Stir in the pumpkin, spices and salt.
Pour into crust. Place pan on a baking sheet,
bake at 350 F for 50 min.
Meanwhile, for topping, combine the sour cream, sugar
and vanilla sugar until smooth. Spread over filling, return
to the oven for 5 min, cool on rack for 10 min. Carefully
run a knife around edge of pan to loosen, cool 1 h longer.
Refrigerate overnight. Remove sides of pan. Garnish each
slice witha walnut (or pecan half). Store in the refrigerator.
I invite you to watch the video