16 octobre 2014
4
16
/

10
/

octobre
/

2014
14:53
How to prepare meloui or rghayef, a moroccan pancakes.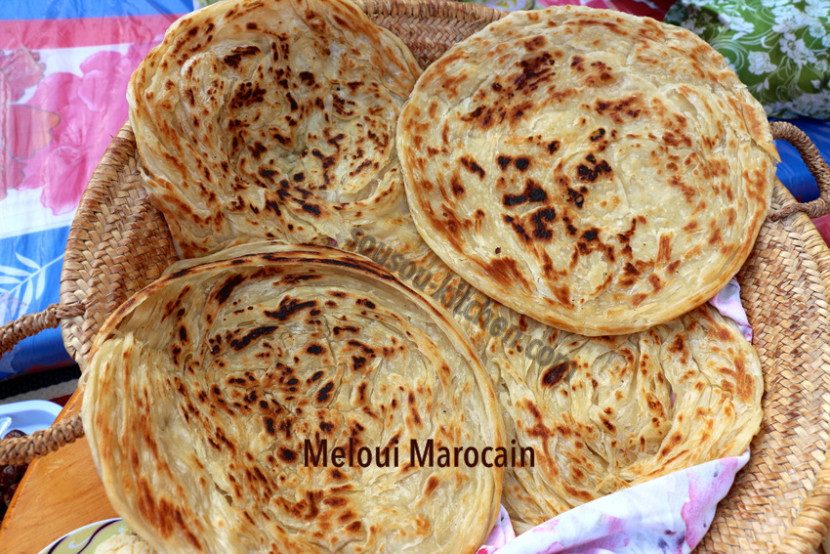 Meloui are moroccan pancakes that are served especially
on breakfast.They are a little bit different than msemen.

I invite you to watch the video at the end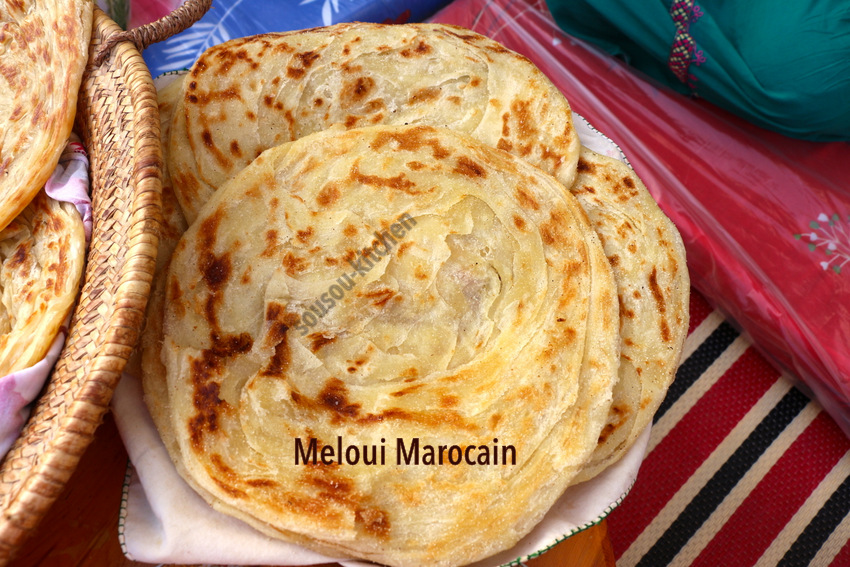 I posted several videos to show you how to prepare
meloui with different methods, this time I present
a recipe a little bit different from the preceeding.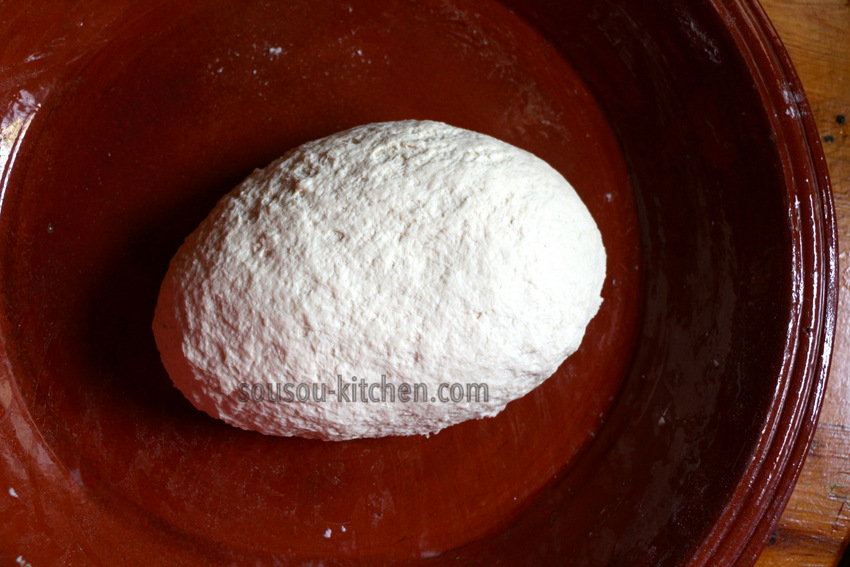 A recipe that I filmed when I was in Morocco,
meloui are preparing by a member of my family.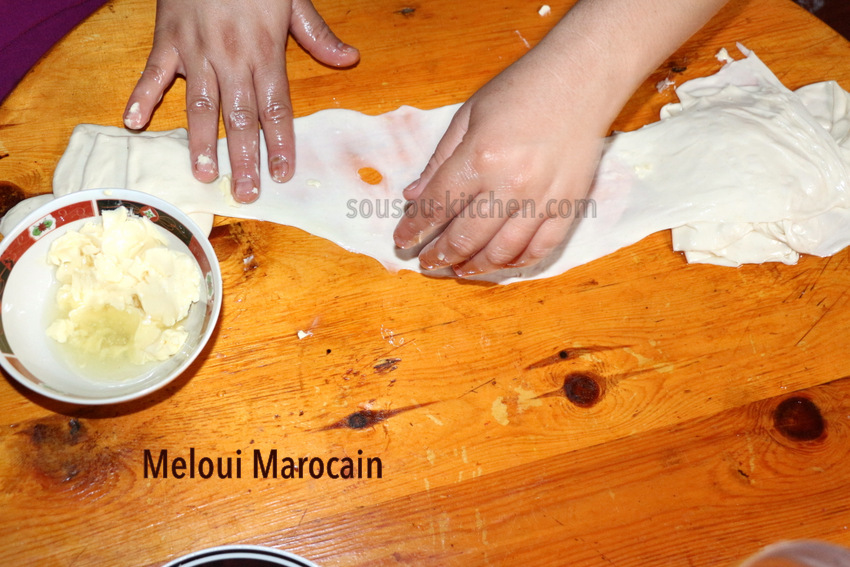 In order to have a good meloui, you must knead
the dough, let it rest 10 minutes, knead it
The second time, as I show you on the video.
Use a non stick pan in order to habe a nice crispy and shiny golden color.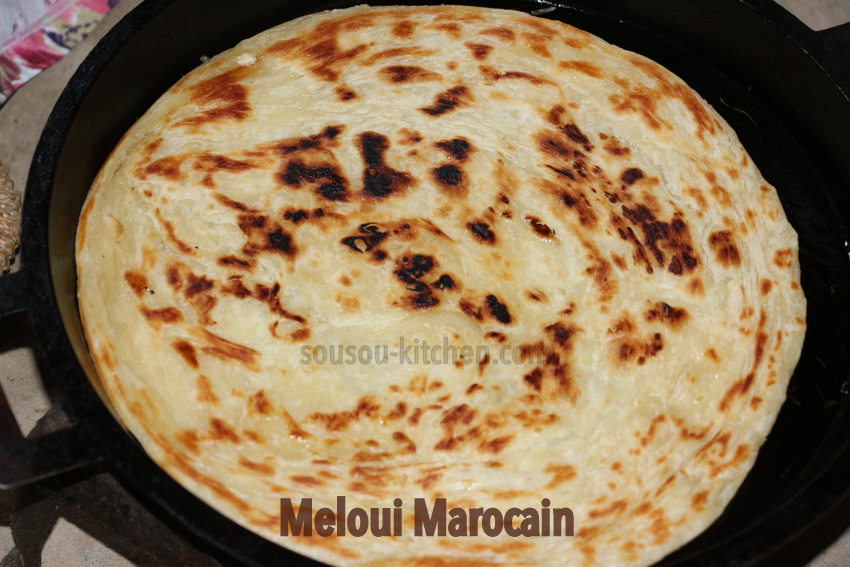 These meloui is eaten during breakfast
or during snack with butter and honey.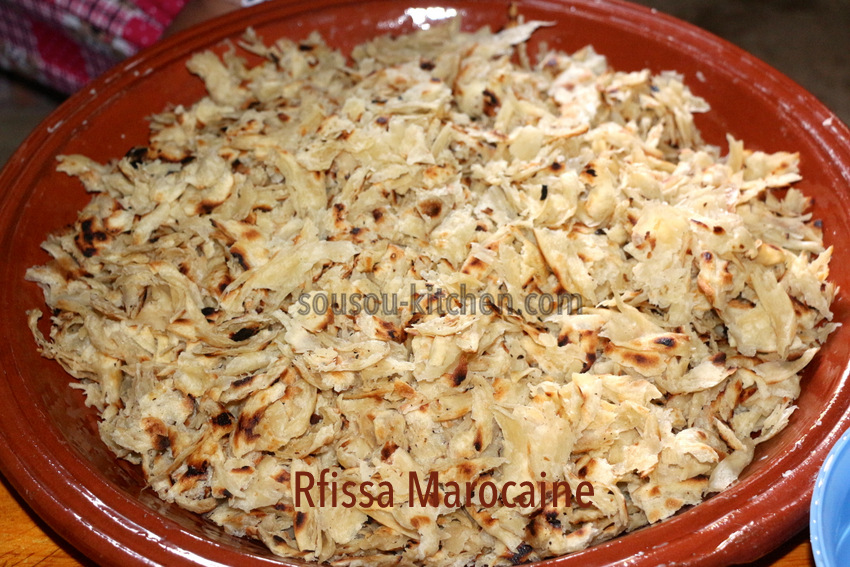 In Morocco, these meloui is also prepared
for the traditional Moroccan dish "Rfissa".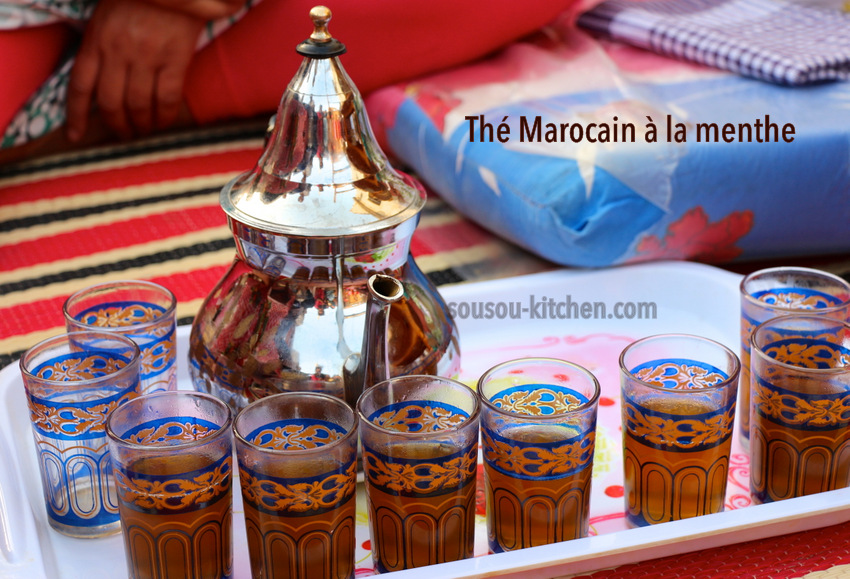 Preferably to consume with a
good tea Moroccan mint .