13 mai 2014
2
13
/

05
/

mai
/

2014
23:45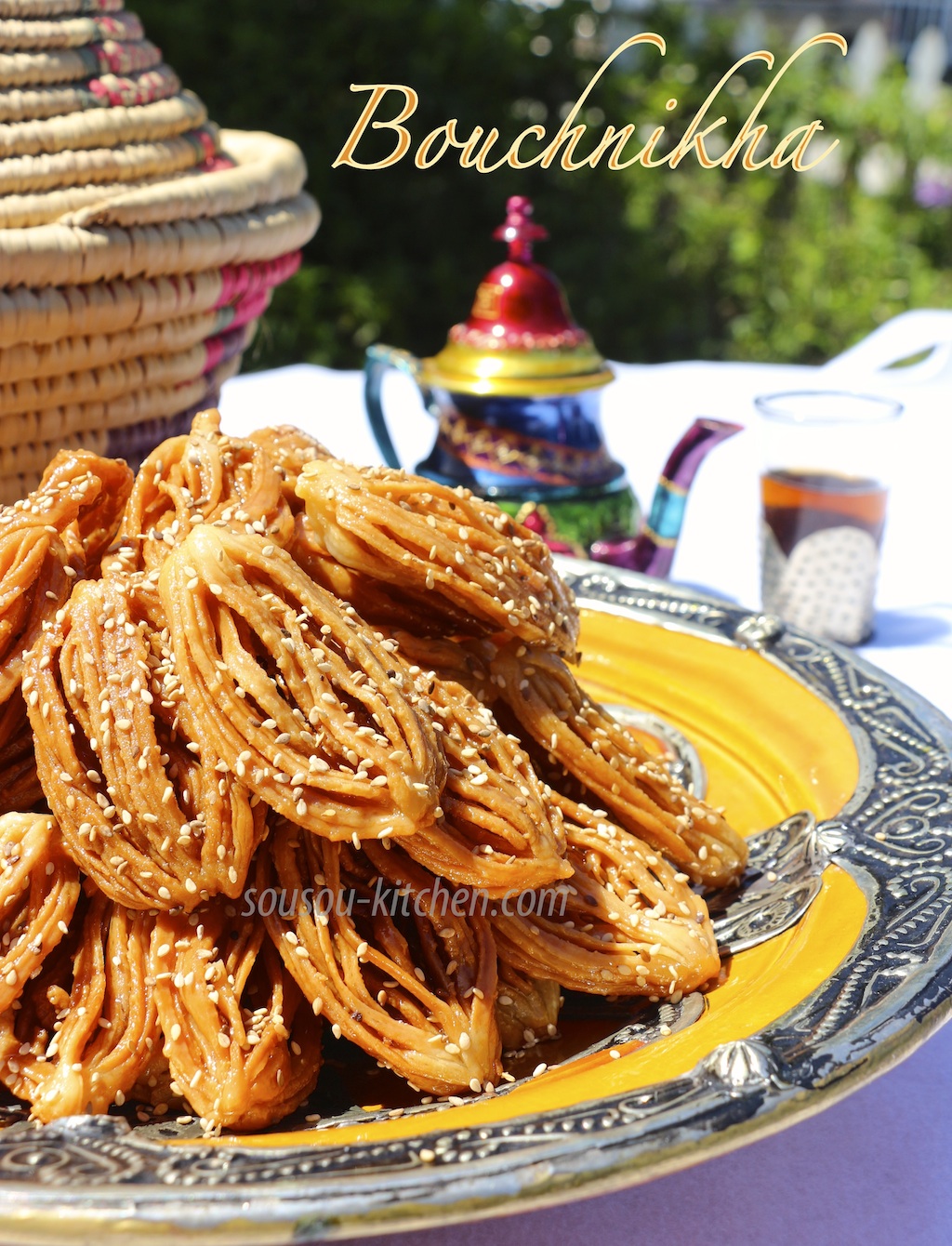 This is another sweet Chebakia based recipe that is often
eaten in the time of ramadan called Bouchnikha. I know
it's early but this way I can offer you several recipes to
reference when ramadan is finally here.

As I mentioned in the video, this Chebakia Bouchnikha recipe
is very economical when compared with real Chebakia, it contains
3-4 ingredients while Chebakia contains 10-12 ingredients. however
Bouchnikha cakes are a bit hard while traditional ones are very tender.

The name Bouchnikha comes from a traditionally used toothpick
in Morocco. Here is a picture of the reel Bouchnikha , it's easy
to see why this cookies is named after it.

THE VIDEO