20 décembre 2013
5
20
/

12
/

décembre
/

2013
15:48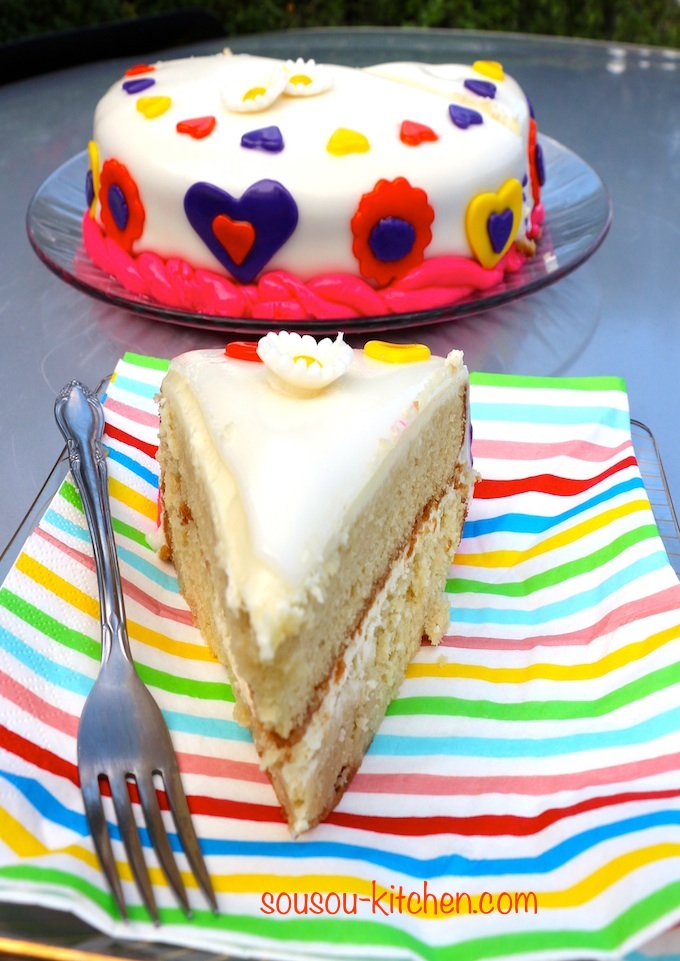 This is my birthday cake this year 2013, a vanilla cake
coated
with white chocolate syrup , I chose to cover it
with fondant (for the first time), you can replace it by using Marzipan,
I've already posted a Birthday cake with Marzipan on the blog.
I prepared a great cake, that I cut in half and filled with a cream
chantilly. For the fondant, I covered the cake with white
fondant, the rest I colored to decorate the cake with.
I

invite you to watch the video at the end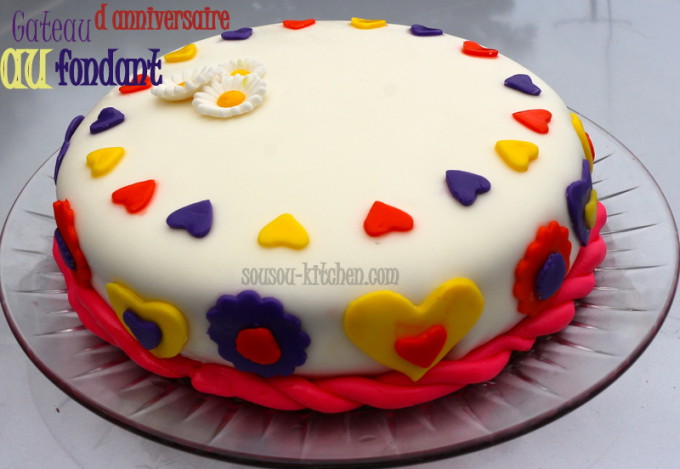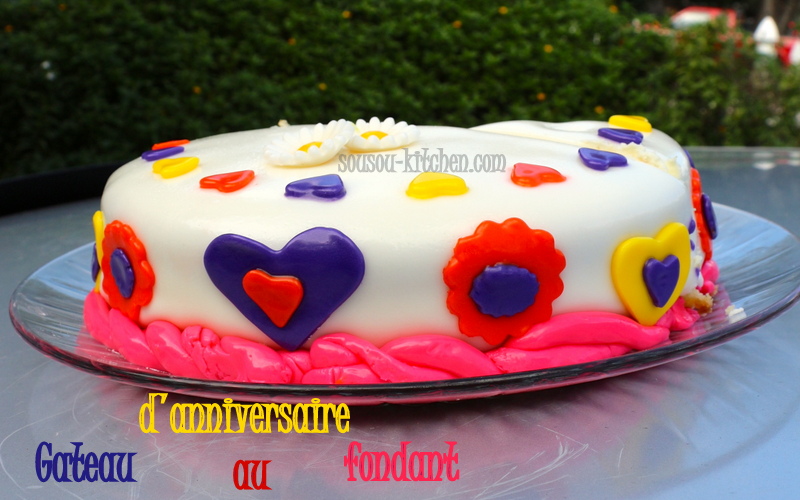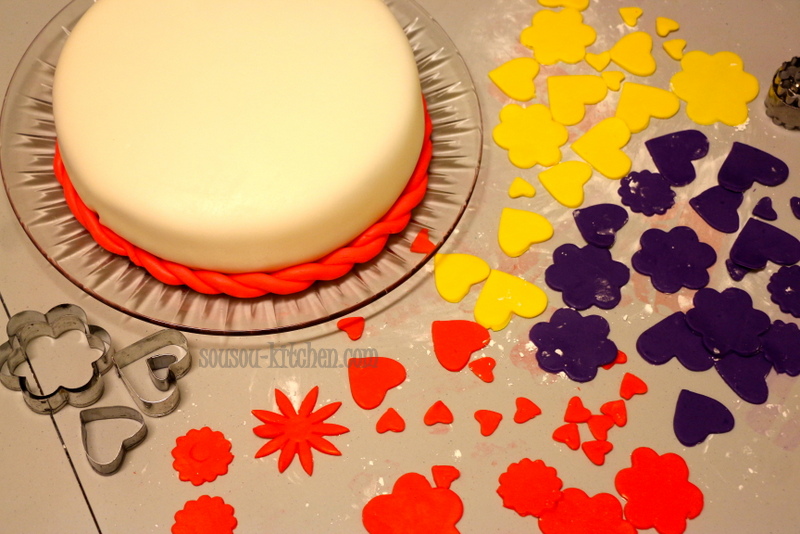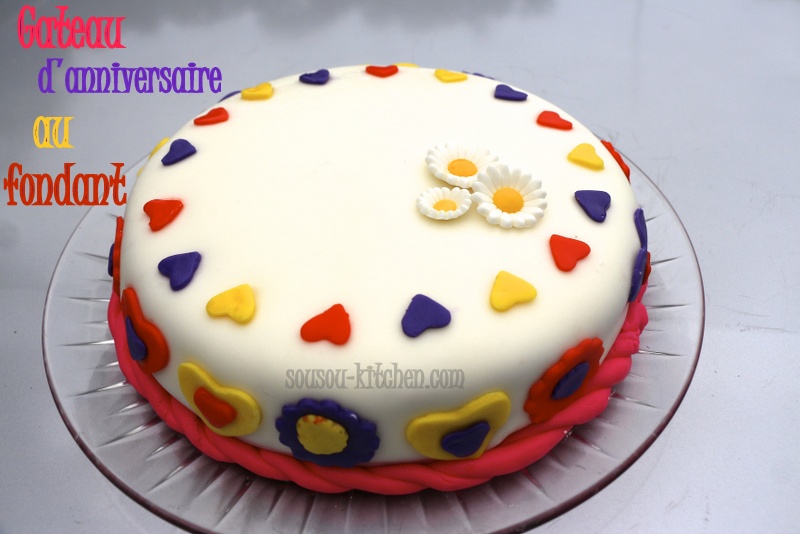 The video