17 juillet 2013
3
17
/

07
/

juillet
/

2013
15:00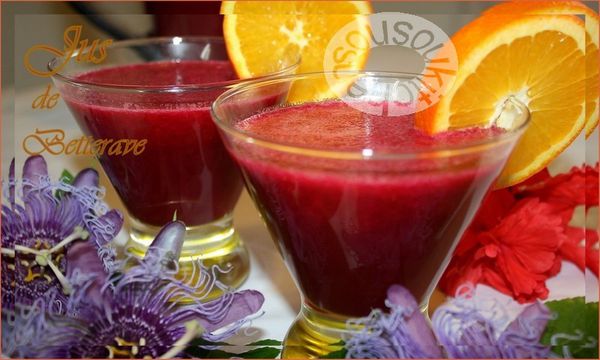 Once again a recipe of juice, this time it's a
Beet juice with orange عصير الباربا. A recipe
that I often prepared personally.
The taste is magnificent with a mixture of flavor,
sour and sweet at the same time
adding at that the beautiful color of this juice.
I invite you to watch the video at the end of the article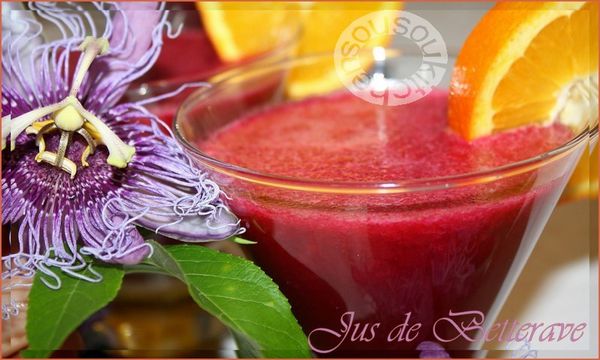 I prefer to cook the beet in the oven instead of
to cook it i
n the water, because it keeps its wonderful flavour.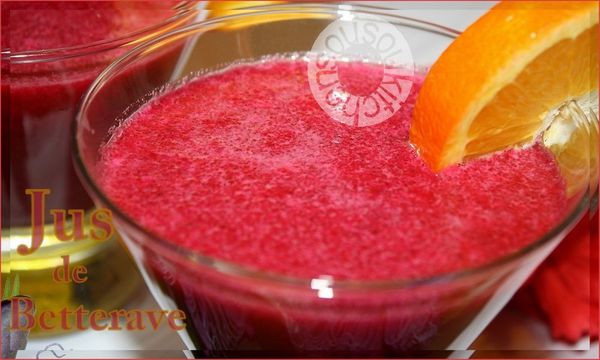 I added to the beet a lemon and orange juice
with a little bit of carrot. You can vary according to the
ingredients that you have; apple, fresh ginger...