10 décembre 2012
1
10
/

12
/

décembre
/

2012
07:47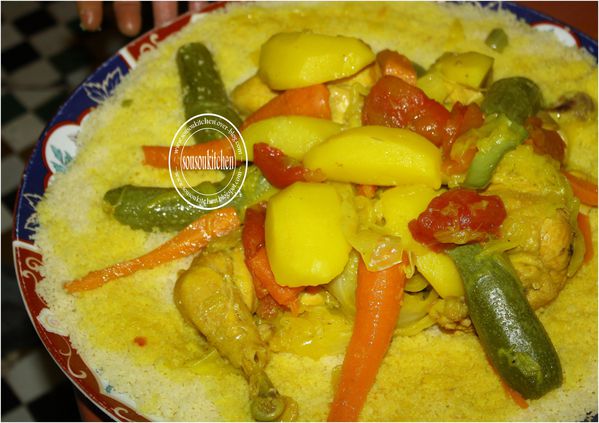 Here is the Couscous with chicken that Mama Fatima

prepared during my visit to their Riad, " Riad Rcif"
if you have not seen the video in which I speak
to you in person, it is HERE, go see it and return
to watch the video for Couscous prepared
in the same Riad by mama Fatima.
This gass3a was prepared for

our ftour during Ramadan.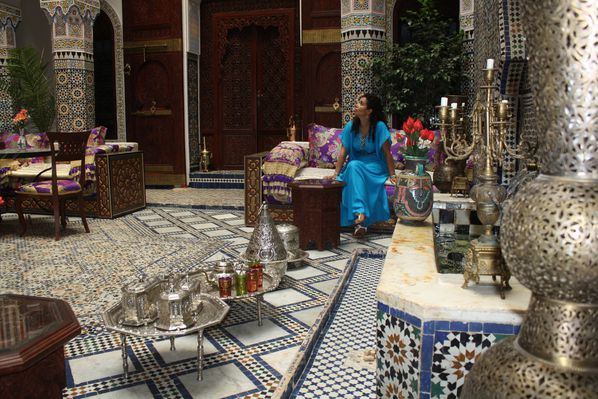 Here I am , I felt like a pincess in a wonderful paradise, for more picture HERE.
This is Mama Fatima
preparing our traditional Moroccan dish

"Couscous with Chicken" (allah ye3tiha Essaha).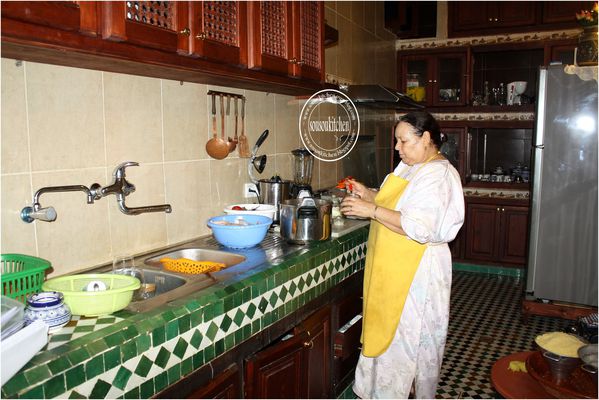 A lovely woman who is wonderfull

She agreed to share with us some

culinary secrets like for example to mix

fine couscous with a coarse one
I never thought to do that before.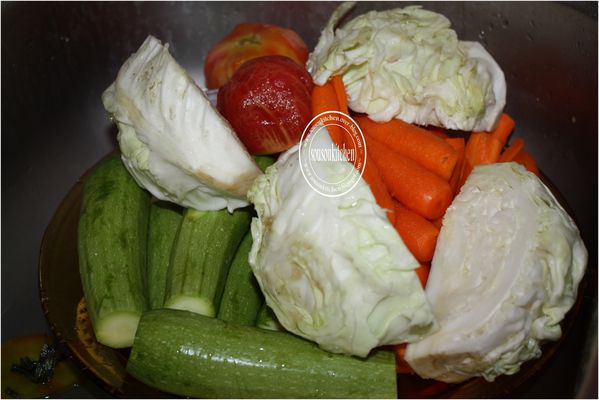 Mama Fatima prepared couscous with some
vegetables carrots, cabbage, zucchini.
She added potatoes because a tourist
requested it.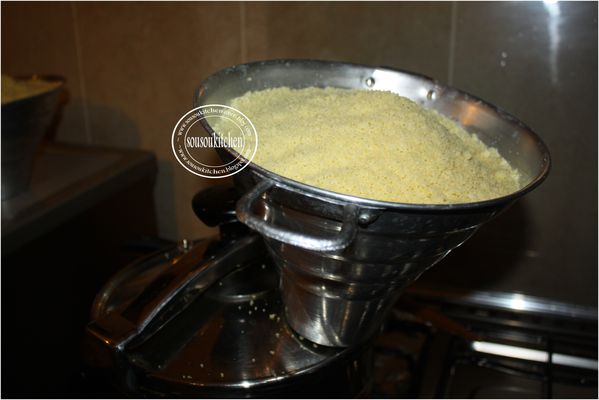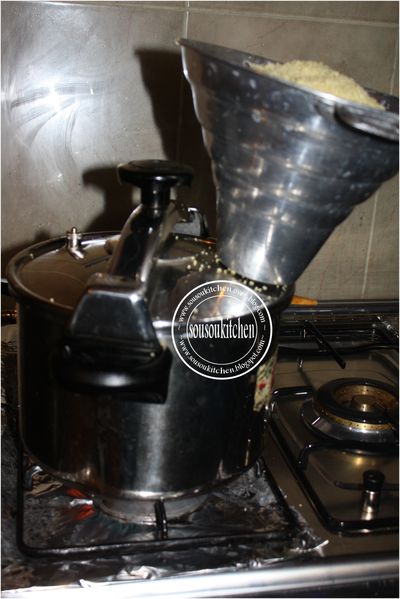 Here is the couscousier of Mama Fatima:

a pressure cooker with the top that helps
couscous to steam.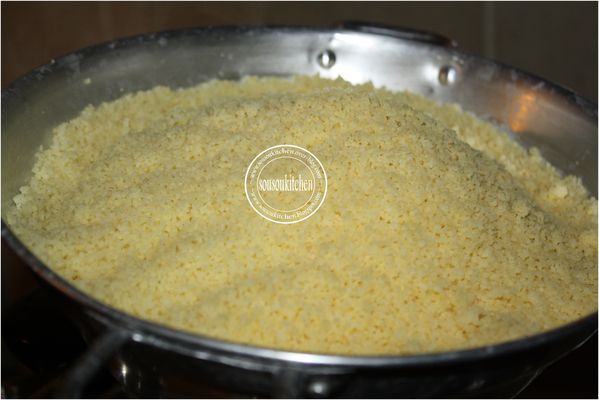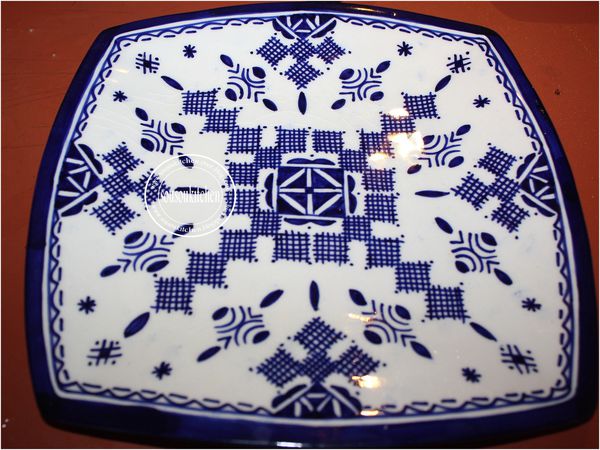 A nice pottery of Riad Rcif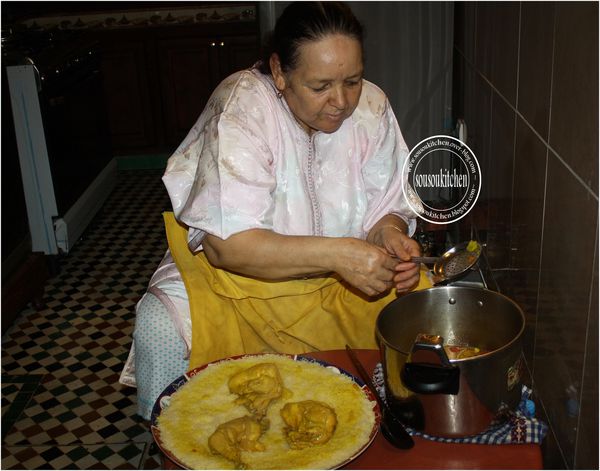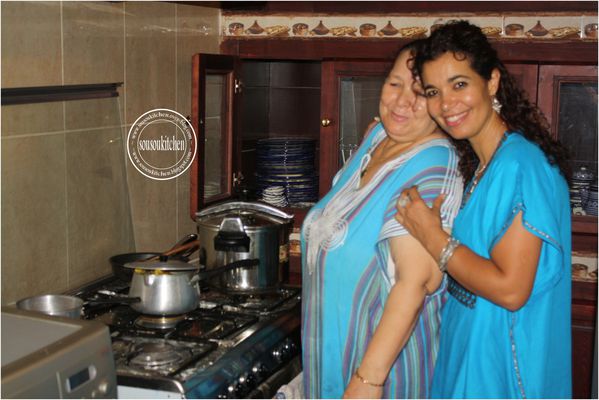 Together in the kitchen of the Riad,
Mama Fatima and me Sabah "Sousoukitchen"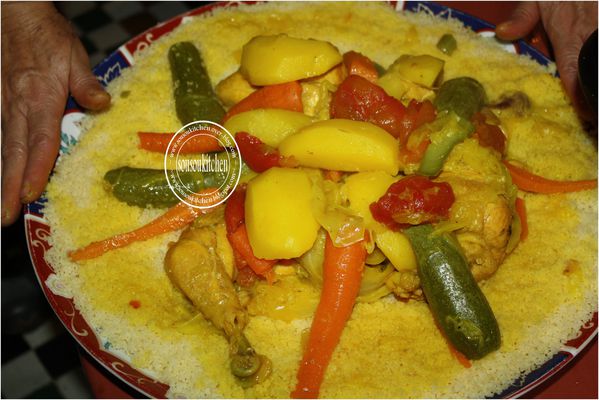 The video