2 octobre 2012
2
02
/

10
/

octobre
/

2012
01:45
Hello friends and fans, I've promised to post
a video in which Sousoukitchen speaking directly
to you,this is an exclusive, here it is.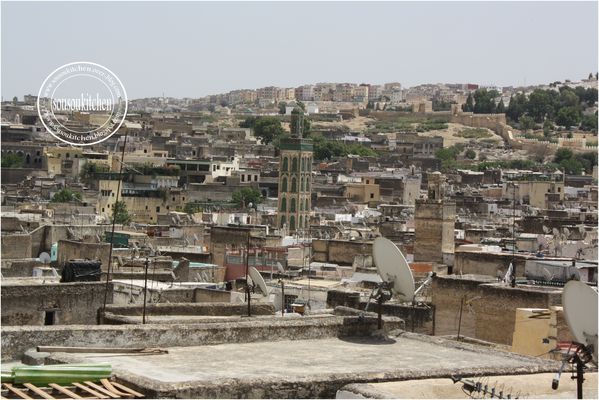 But before you watch this video, I'd like you
to talk and show you some photos of Riad Rcif
where I filmed this video.
First of all, I would like to take the time to thank Riad Rcif's family for their hospitality and
for giving me the chance to see something that I might not have been normaly able to see.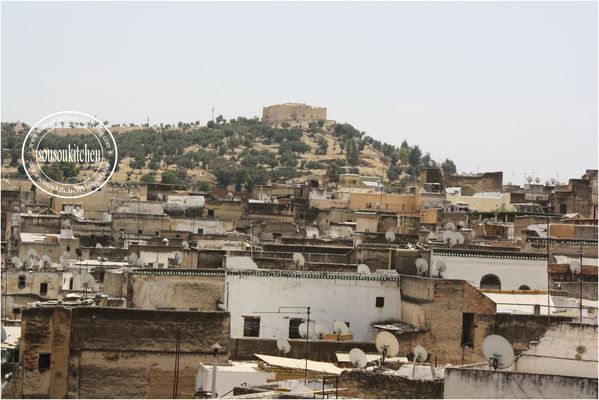 This beautiful riad is located in the
beautiful city of Fes,
I will post an entire article specifically to talk
about this magical city that I really love.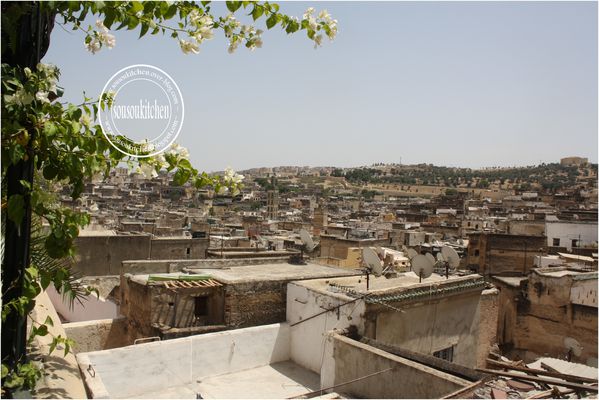 Riad Rcif is located in the heart of the ancient
medina of Fez, at a very short distance from Bab Boujloud, the famous blue gate of the Medina.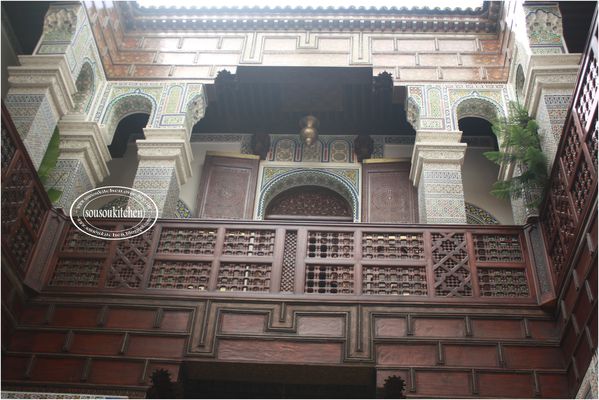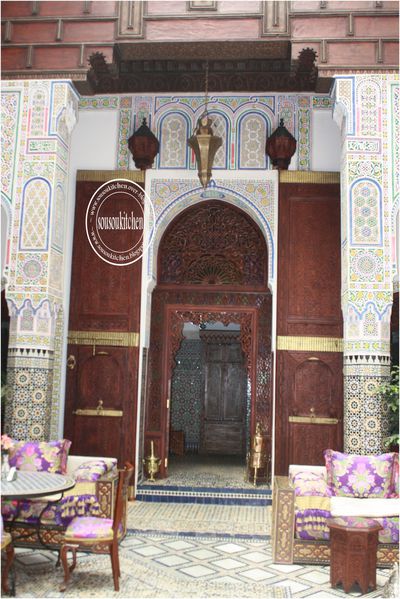 Completely renovated in 2012, Riad Rcif offers
8 bedrooms with air conditioning and heating so
they can be enjoyed all year long, luxuries features and an inviting panoramic terrace with a breath taking view.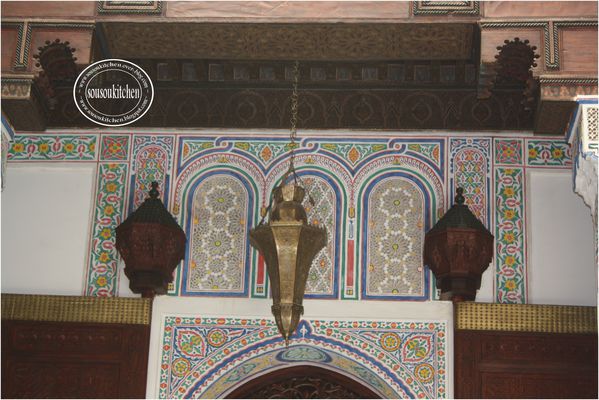 What I really love about Riad Rcif, beside
it's beauty and conffort, everything was down to smallest details was done in a typical moroccan style.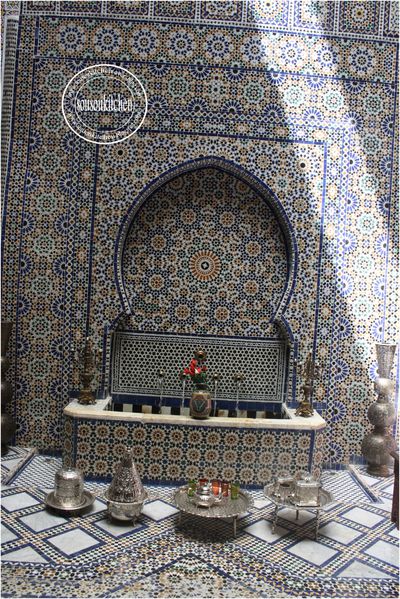 Even the small decorations are as intracate
and beautiful, as the decoration of the rooms themselves.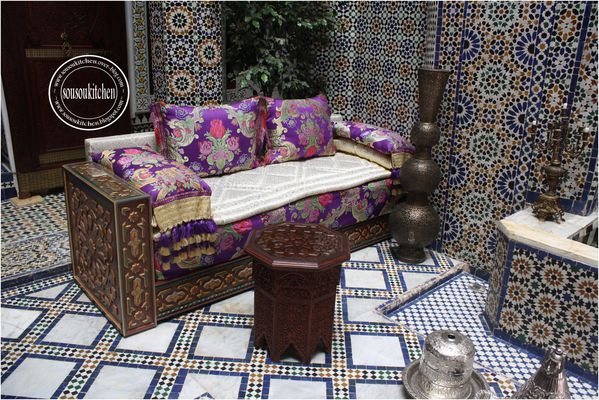 Every corner of Riad Rcif is decorated
beautifully and inviting.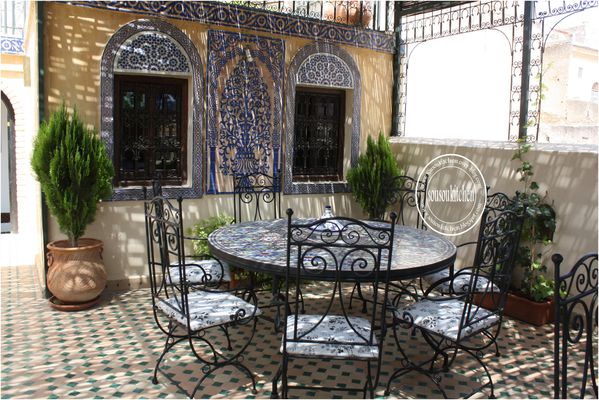 The terrasse is not only a great place for a view,
it is also a great place for delicious breakfast
or a relaxing afternoon tea in the shade.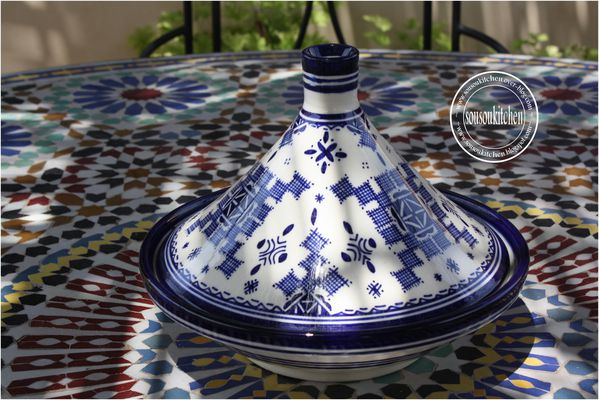 The beautiful design that you see on this tagine
is found through out Riad Rcif's entire potery.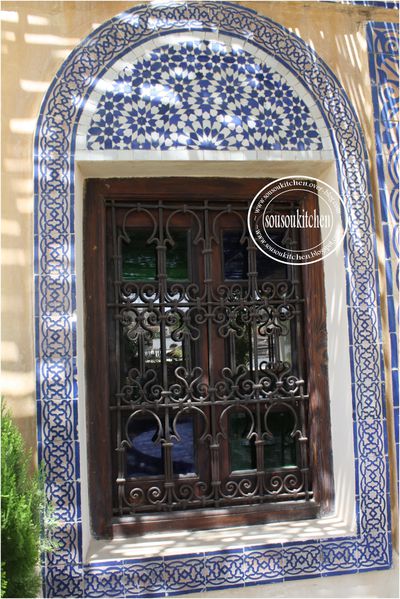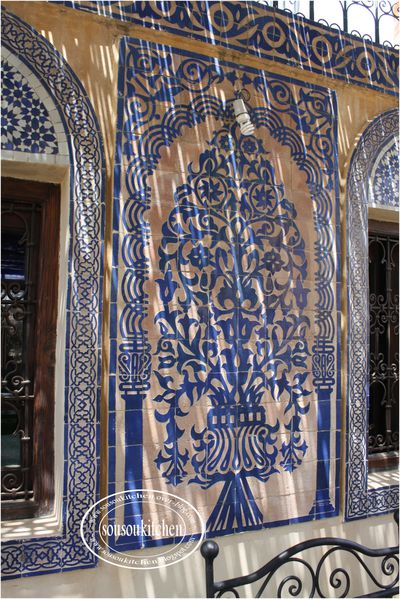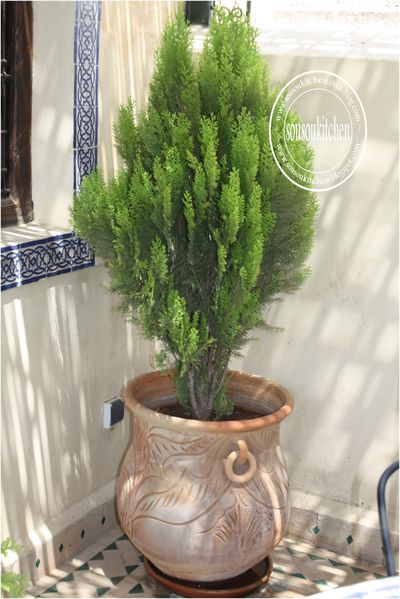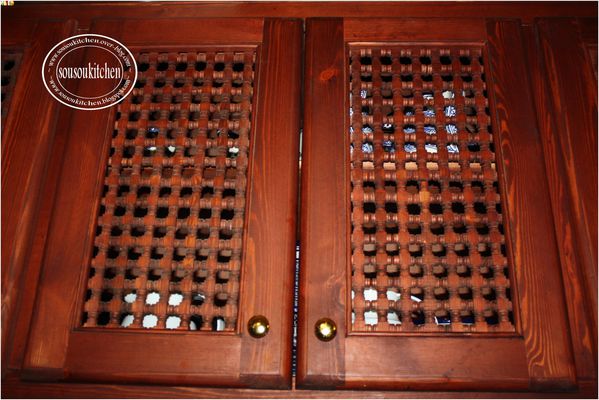 This kitchen cabinet is just a small example
of the detailed wood working that I found through
the riad Rcif,
I wish I had a kitchen with cabinets
like this at home.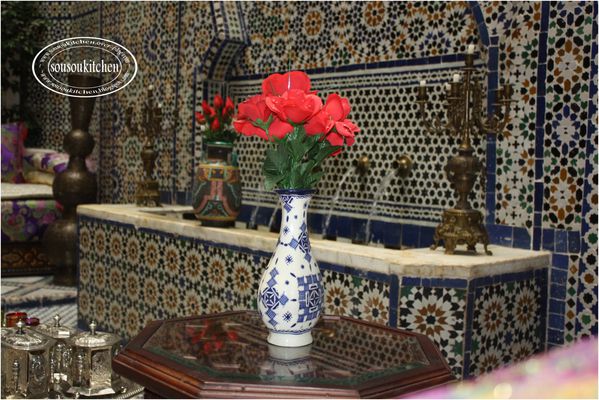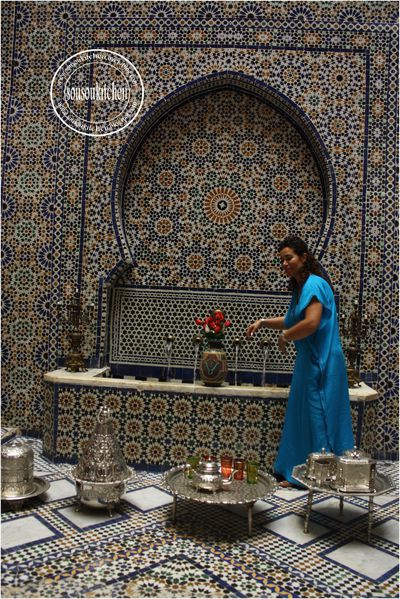 Eventhough it is really hot on Fes,
the water at Riad Rcif is nice and cool.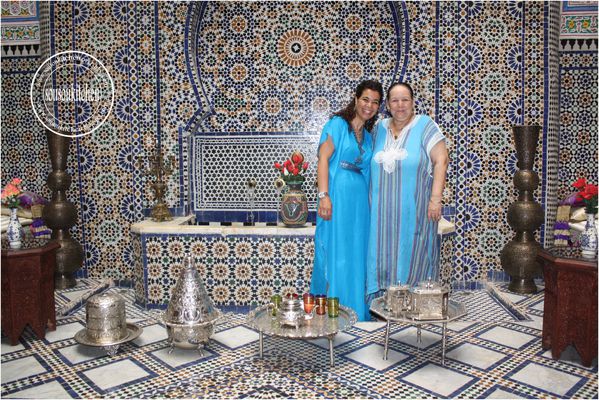 Here I am with the mother of the owner of
Riad Rcif "Mama Fatima" who made me
feel like I was part of her familly.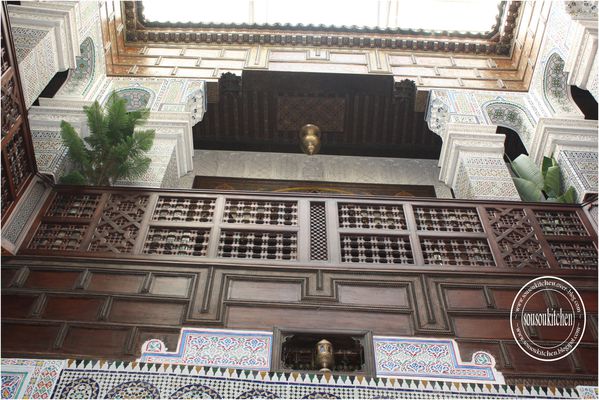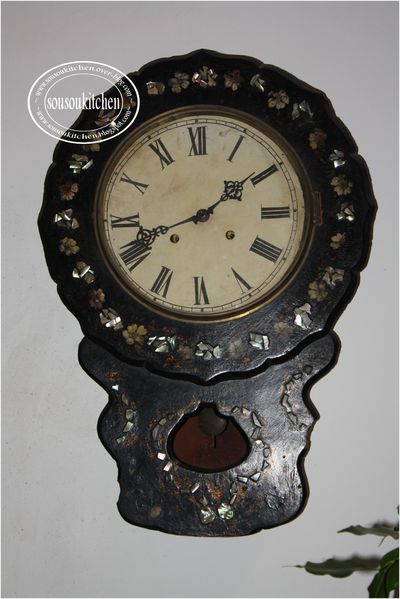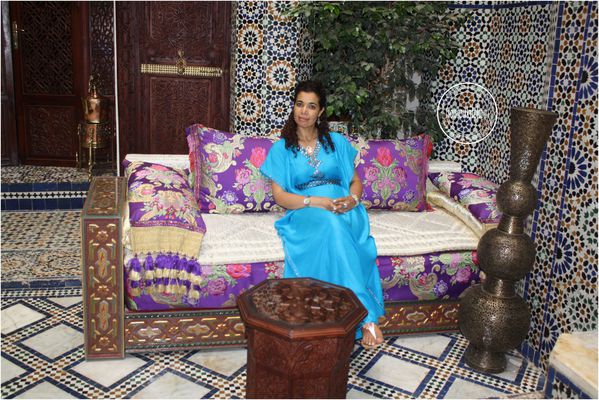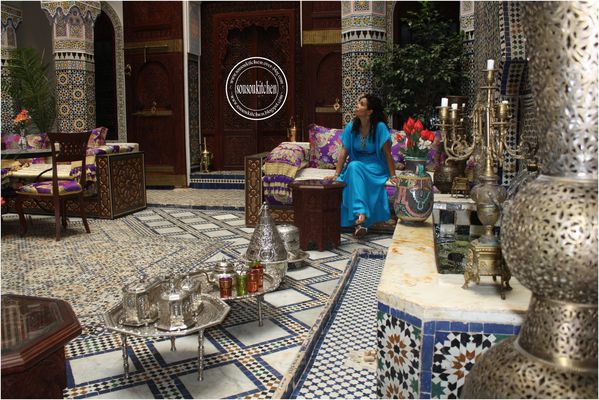 Here I am !! day dreaming that
I can stay here forever

.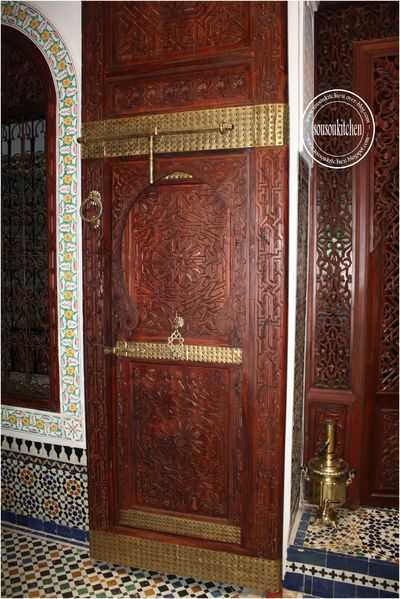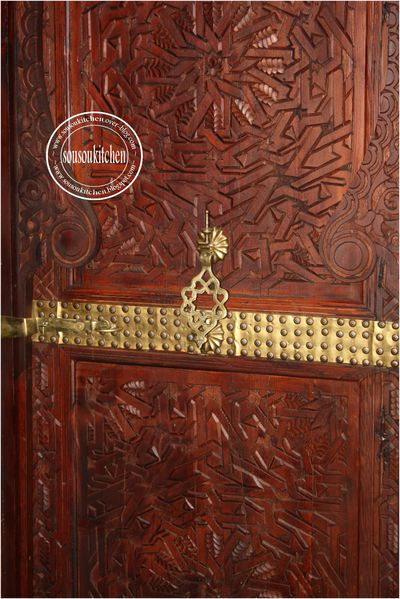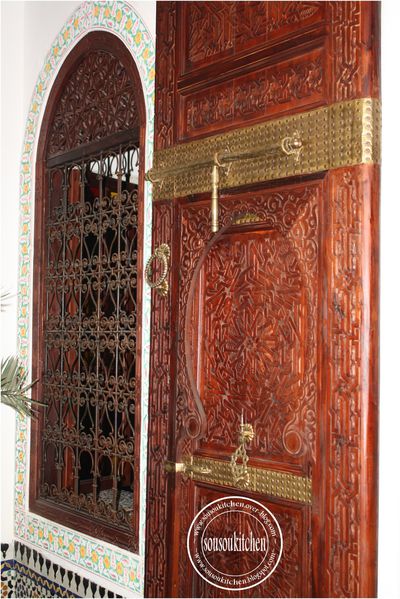 This door is just one example of how good
is the craftmanship in Morocco is.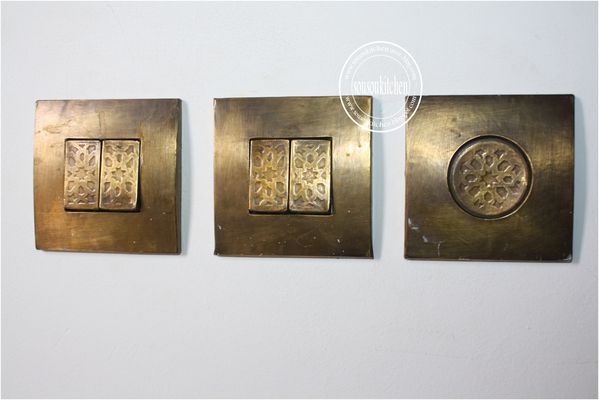 Even the light swiches have
that unique moroccan flair.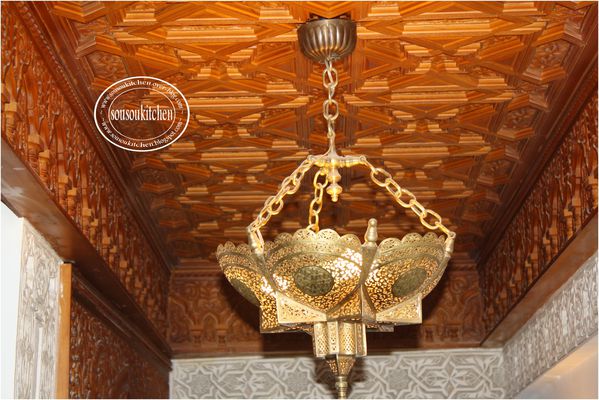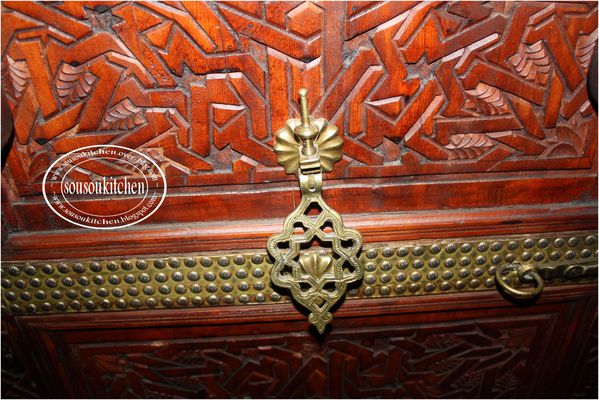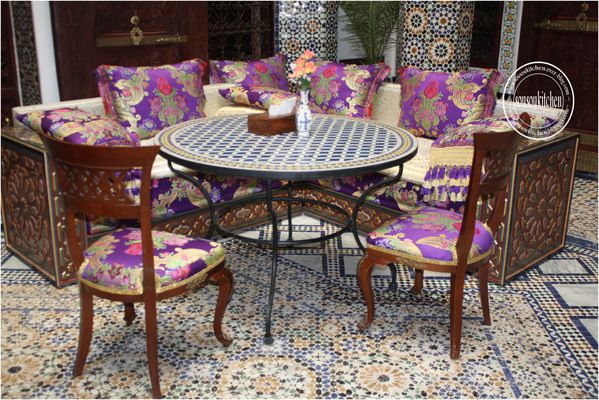 During ramadan after the fasting, this is where
we met and ate like a big familly, owners,
personnel and guest.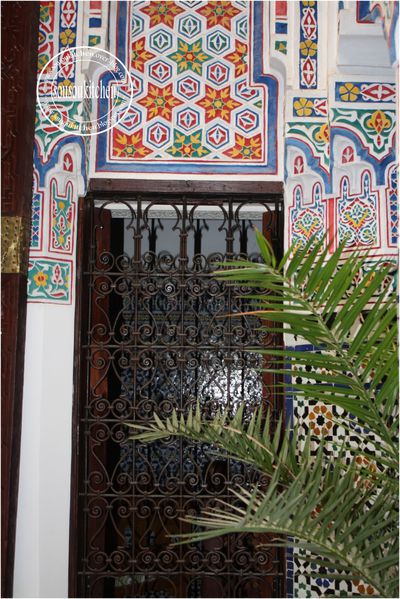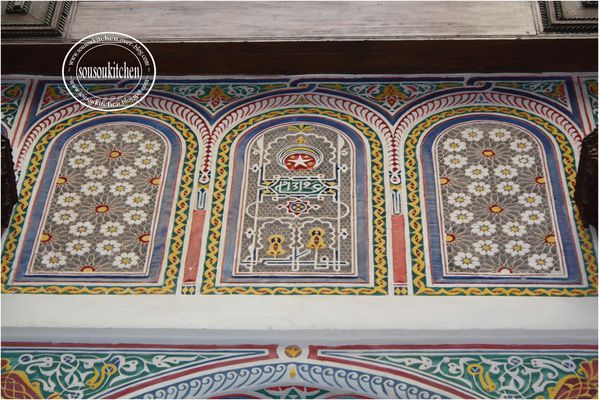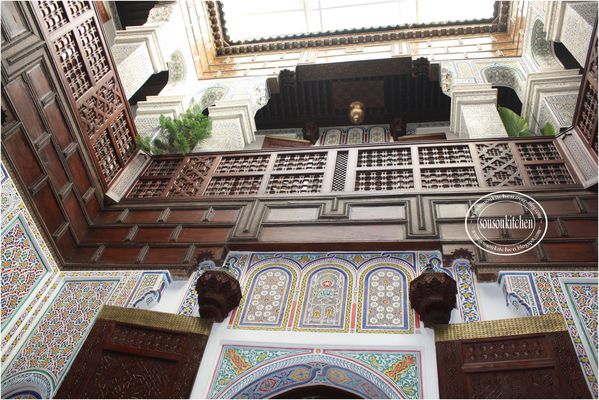 This is located in the middle of the riad and
it's truly a great central point to this beautiful place.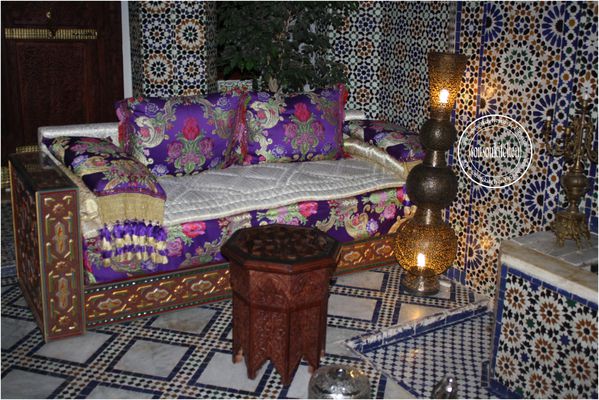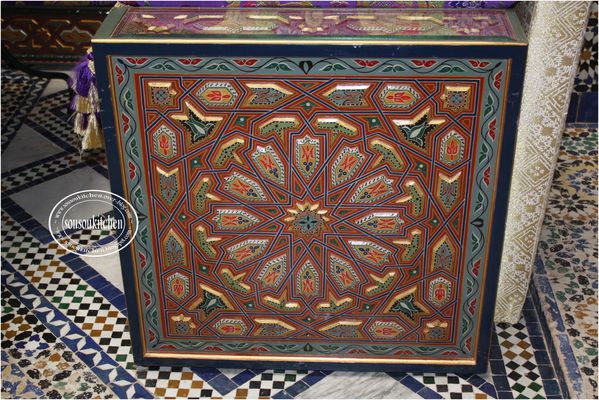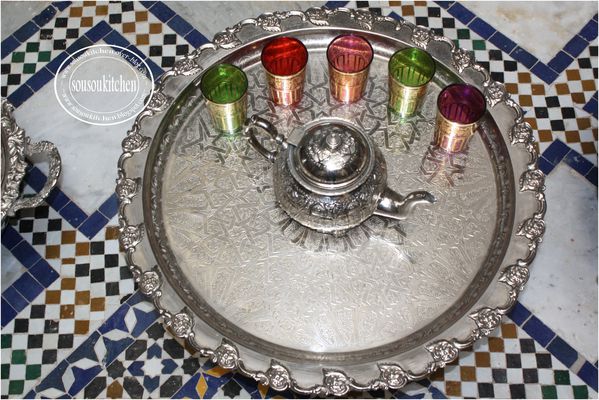 Here is a beautiful tea set. Tea is a typical
symbole of moroccan hospitality.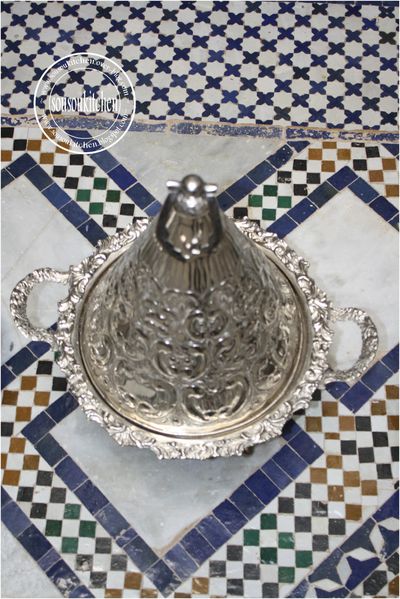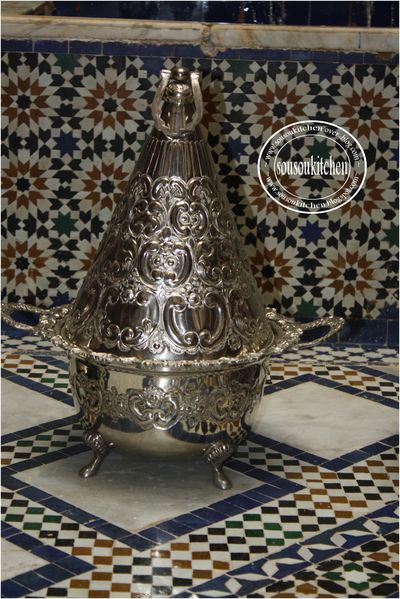 Handmade from stainless steel,
this is a not your everyday cookie jar.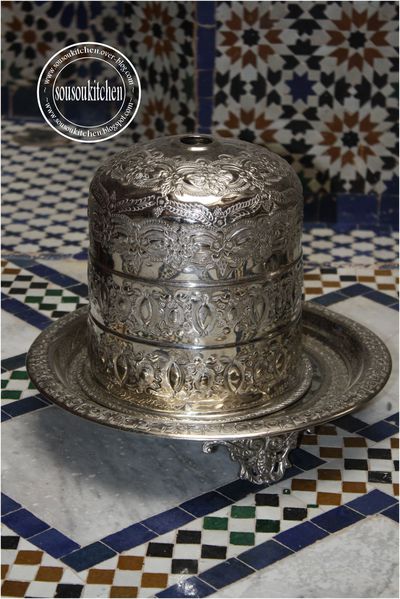 This is a gas bottle cover, this is placed
over propane gas bottles,
which is a more elegant way to cook with.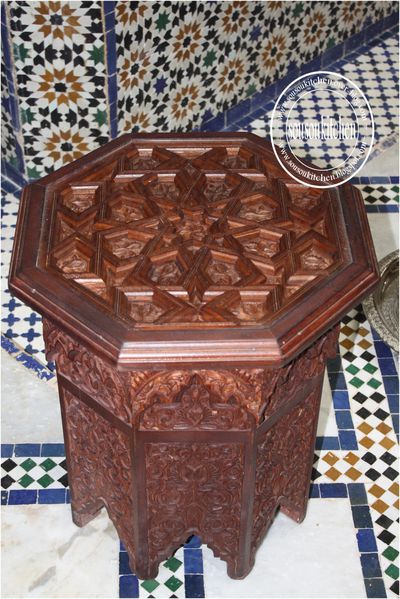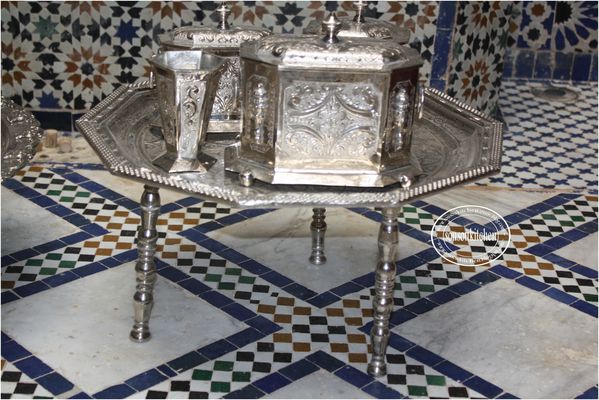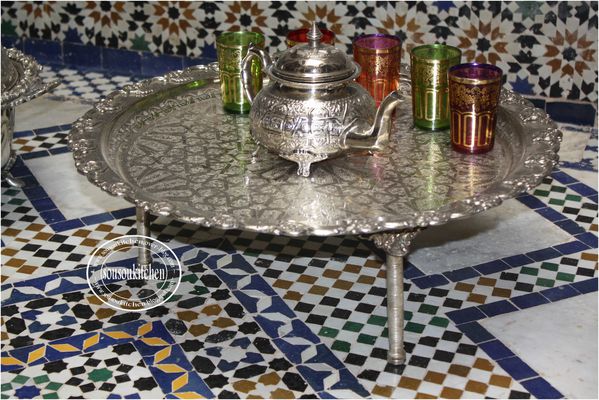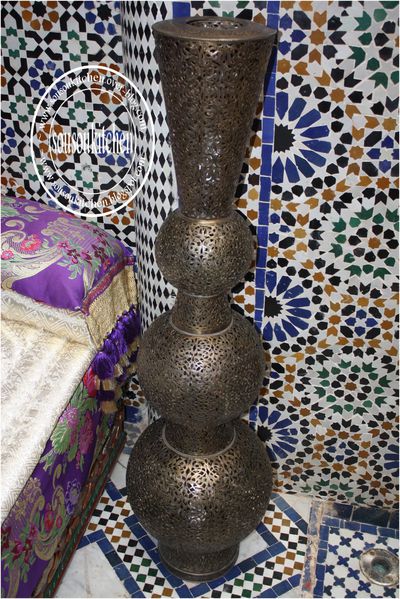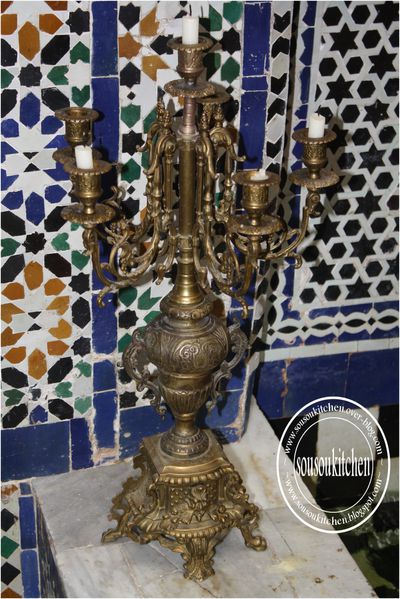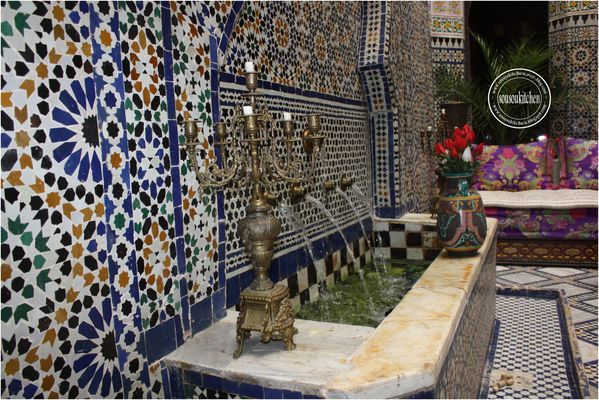 The sounds of the rushing water from this fountain
gives you the feeling that you are in nature when
you close your eyes and listen to it.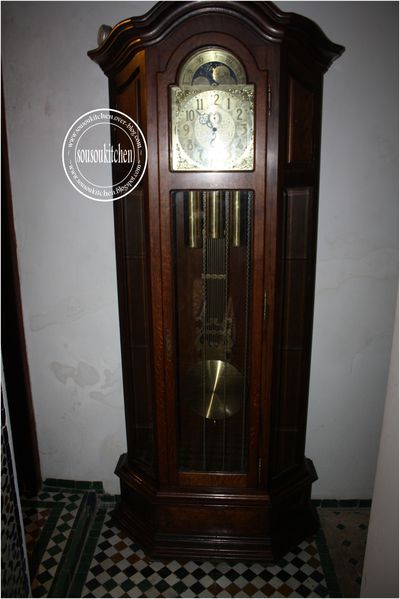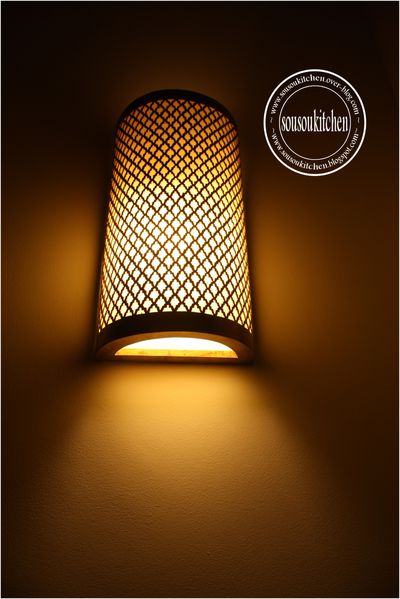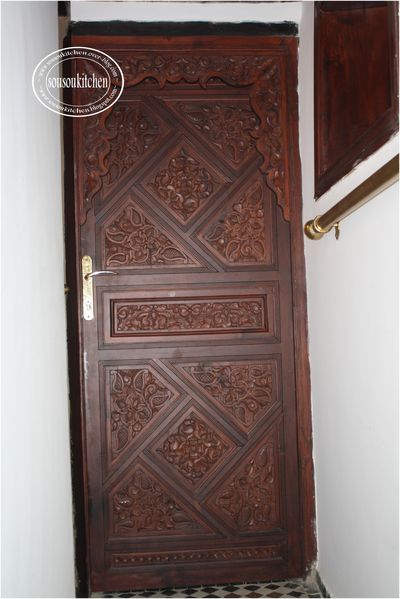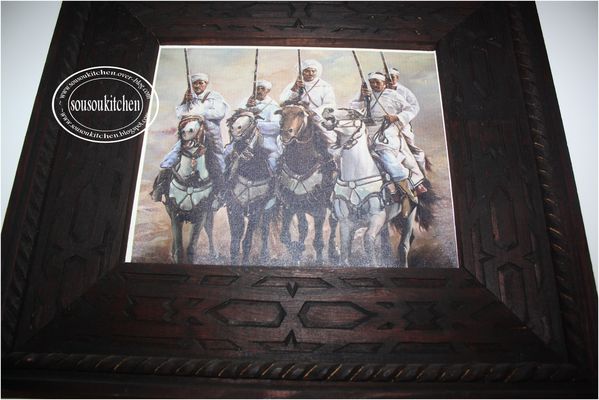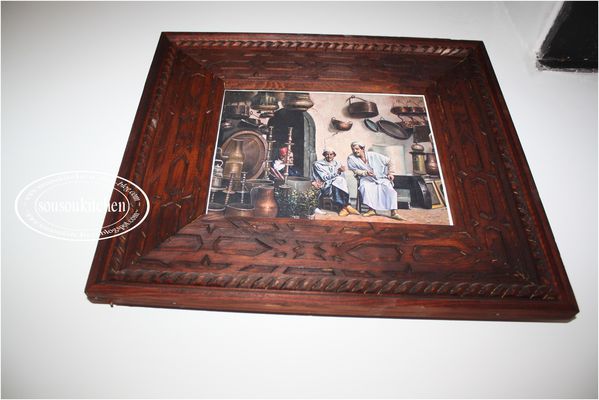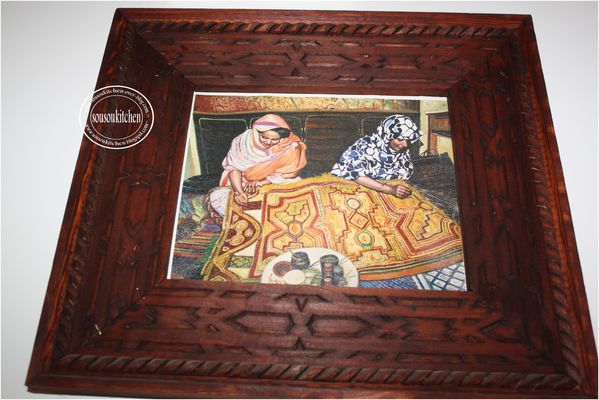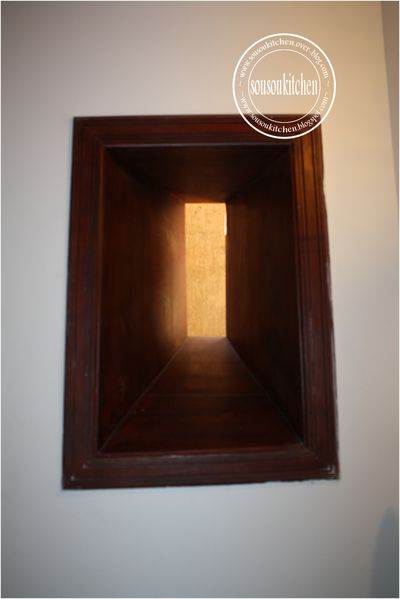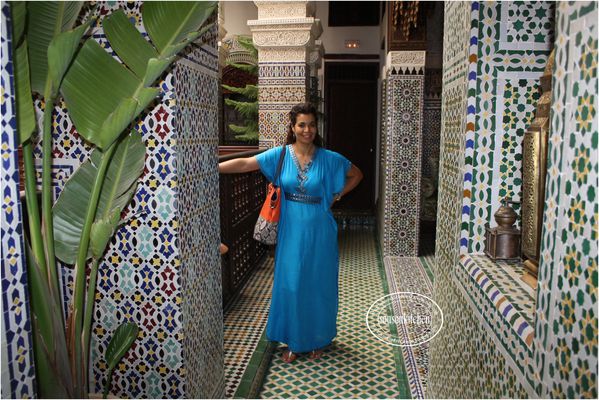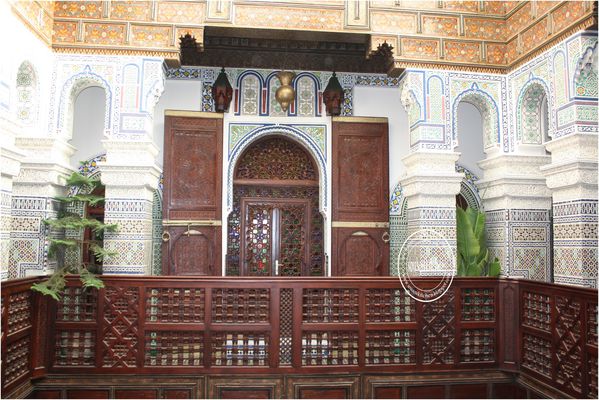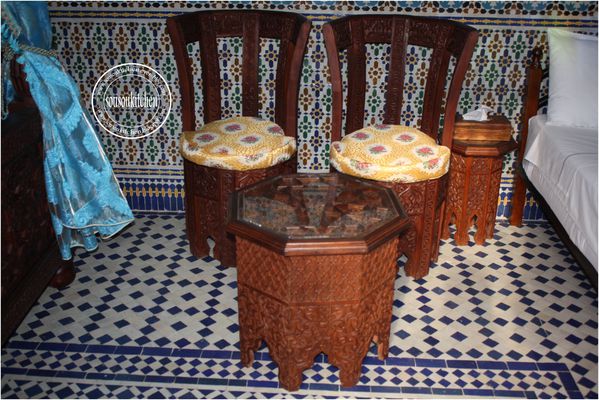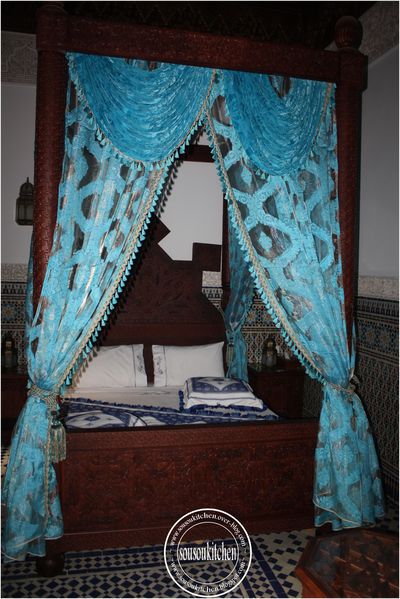 One of the beautiful bedrooms, this could be
litterally had been taken from 1001 arabian night.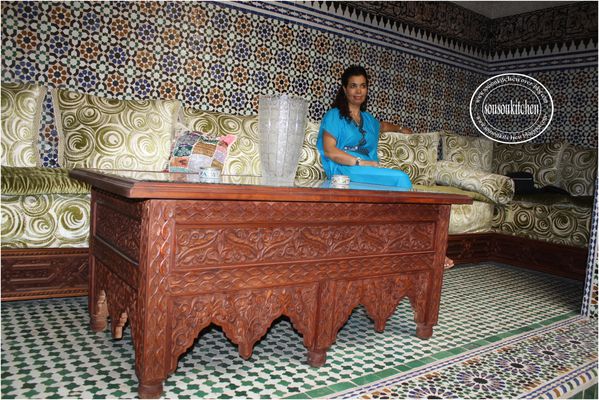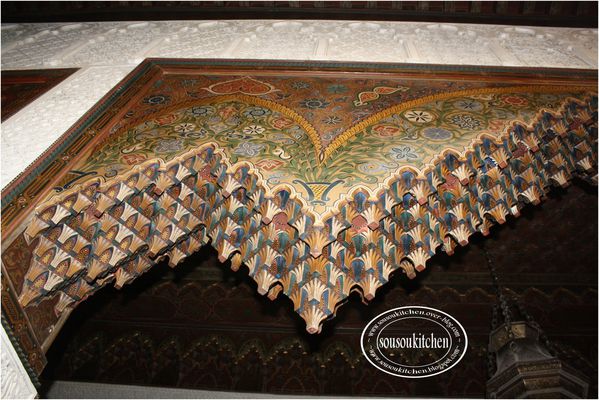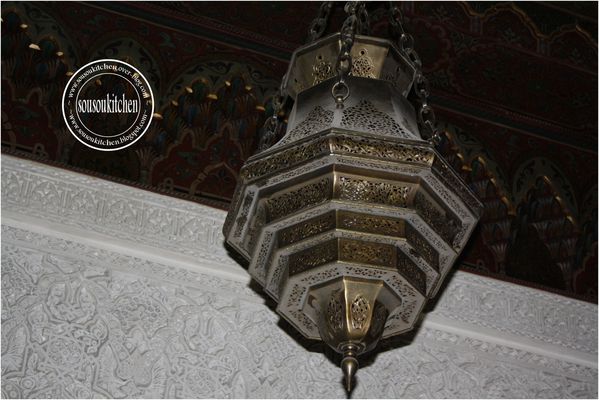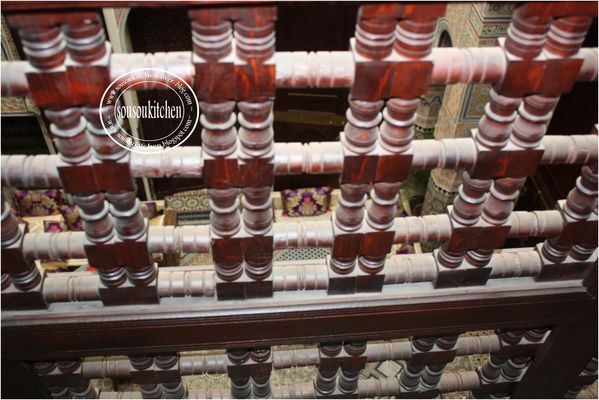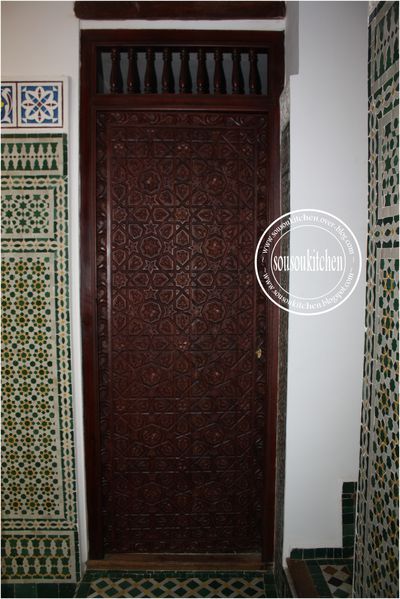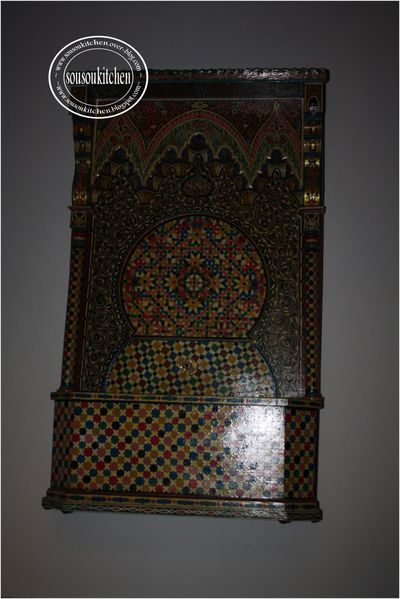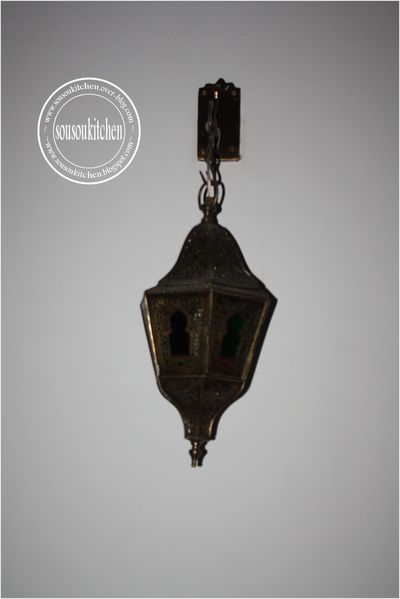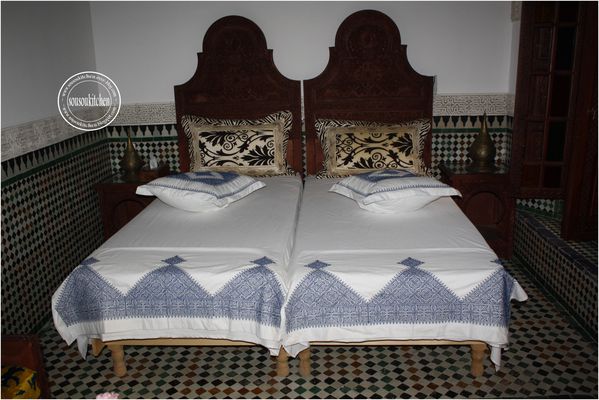 This is one of the bed from one of the more basic
rooms in Riad Rcif, since everything else was booked up, I couldn't take pictures of them all.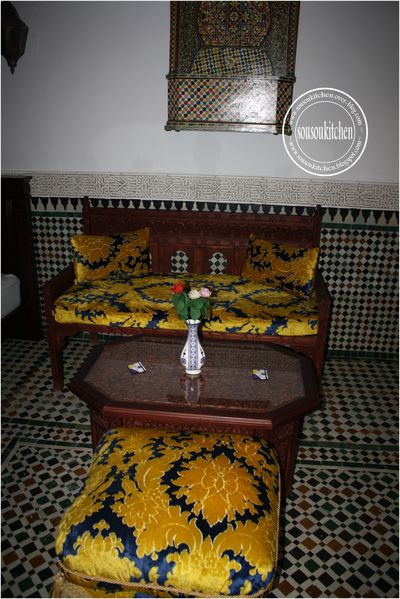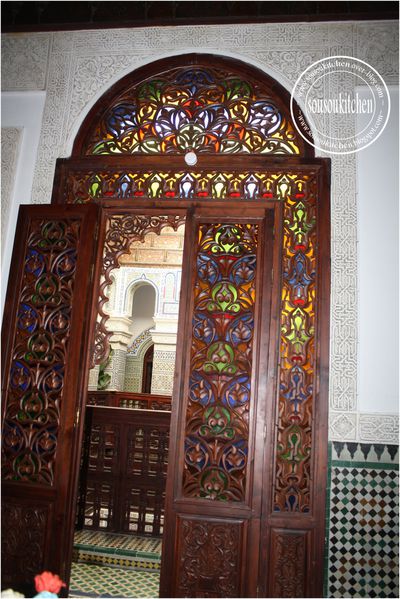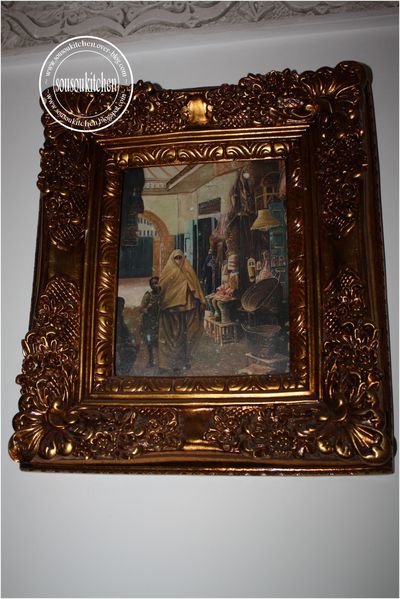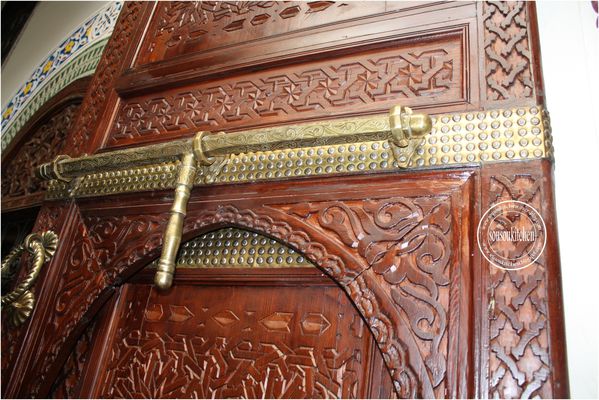 Looking at the detail of the work done on this door,
you can't help but feel the passion that the craftman have for their trade.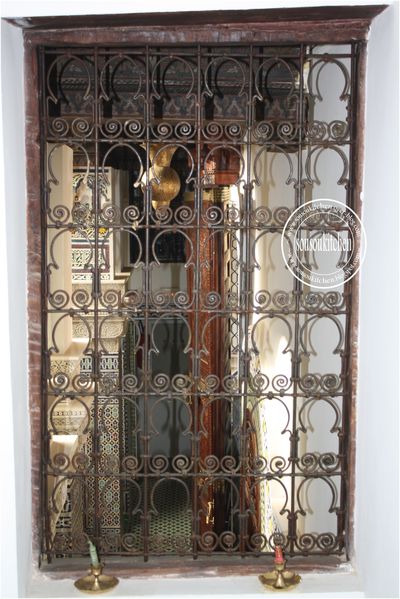 The iron work that you find in this riad is
done just as skillfully as the wood and
tile work found here.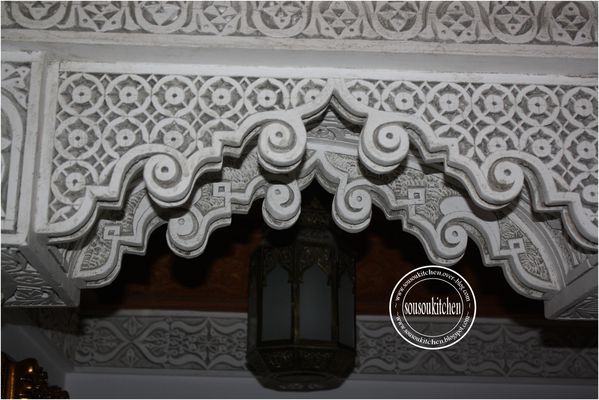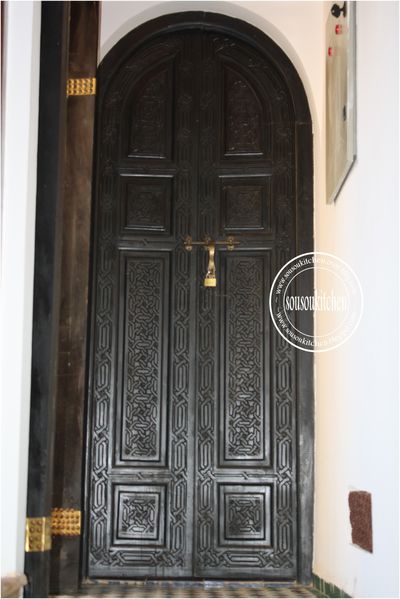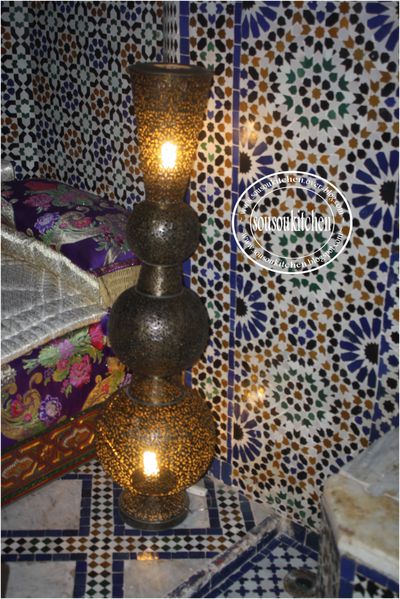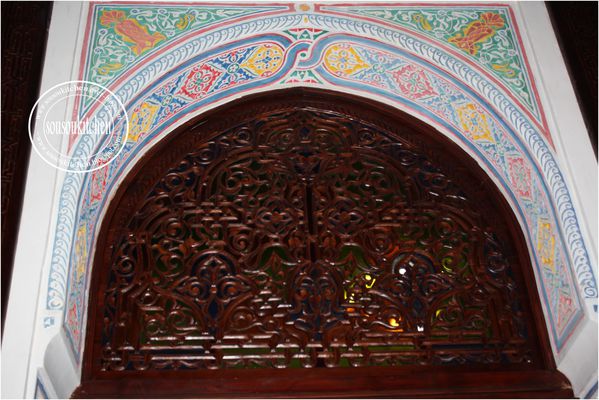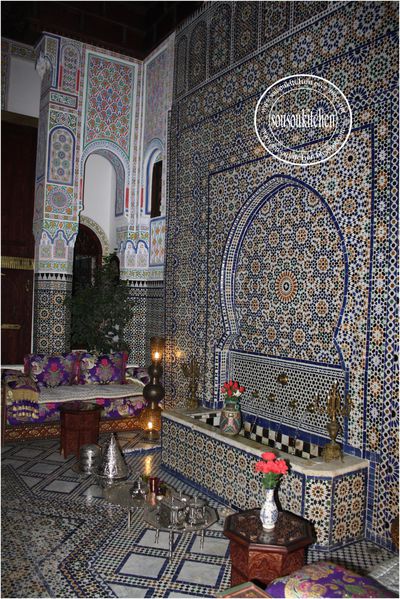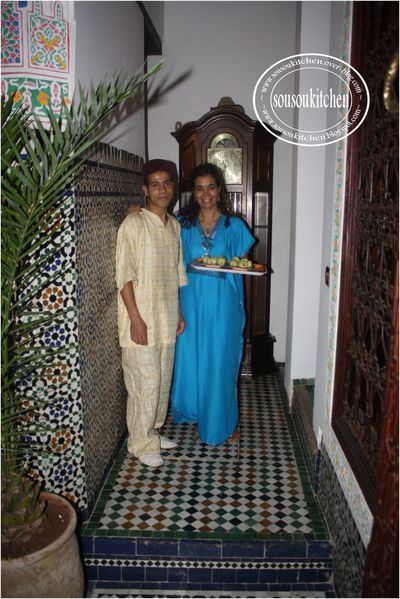 This is Hussein, he is a server at the Riad,
he is very nice and helpful person.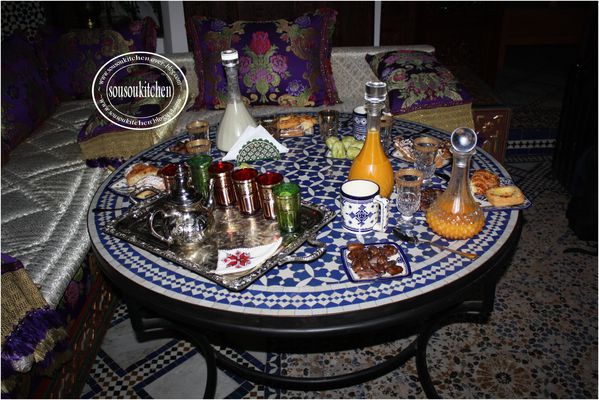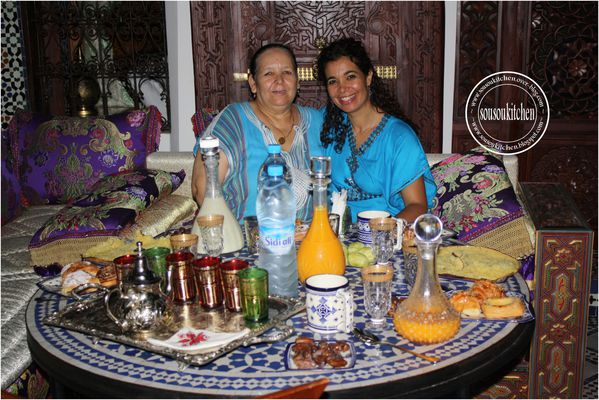 Right after we broke the fast for ramadan,
we served Couscous from mama Fatima who
agreed to share the recipe with you.
This recipe will be posted in my next video.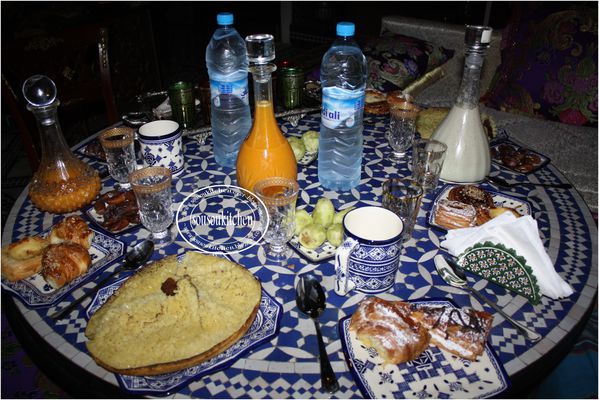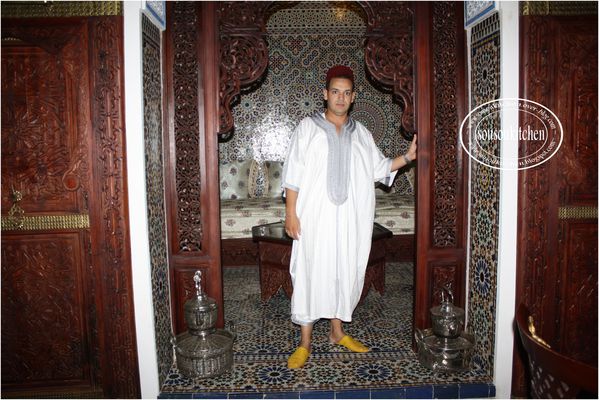 This is Hicham, the owner of the Riad Rcif, he is very
attentive to his guest, often speaking to them
in their languge since he is multi langual.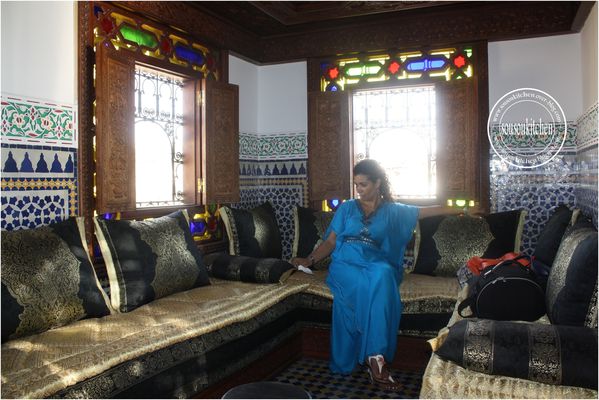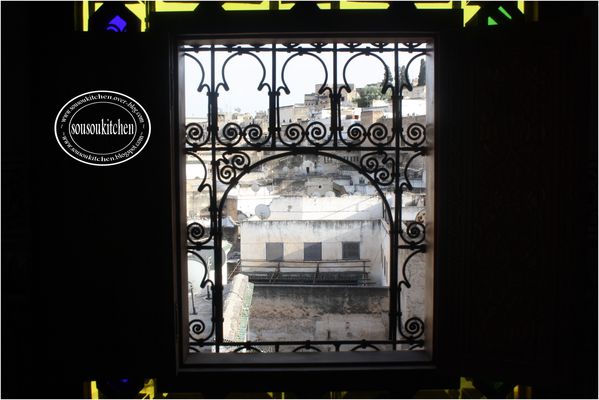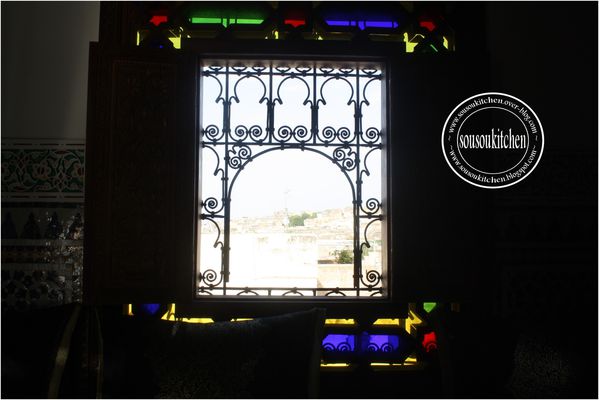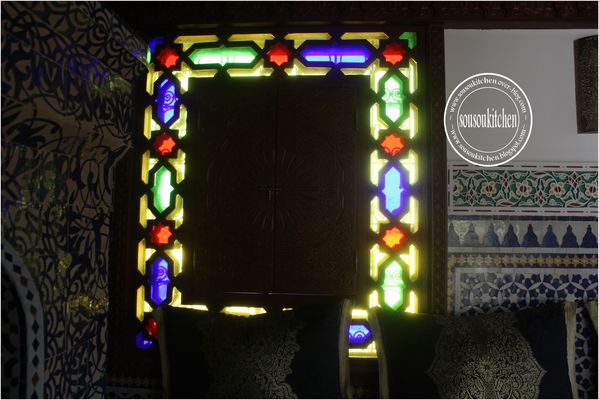 All of these photos I post are mine unless
these last pictures, they are taken from the same
site Riad Rcif HERE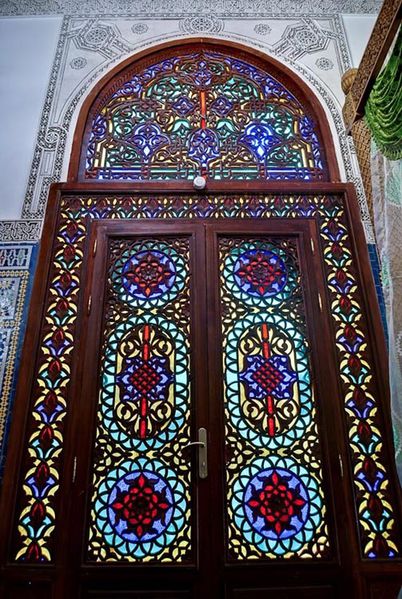 This is door of the "Royal suite Aida",
this is the room I sayed in. There is only
one thing I can say about it : "WOW

".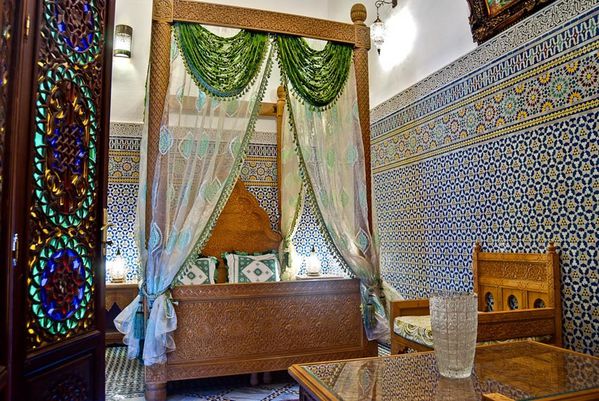 That was my bed, I really felt like
a guest of honor sleeping here.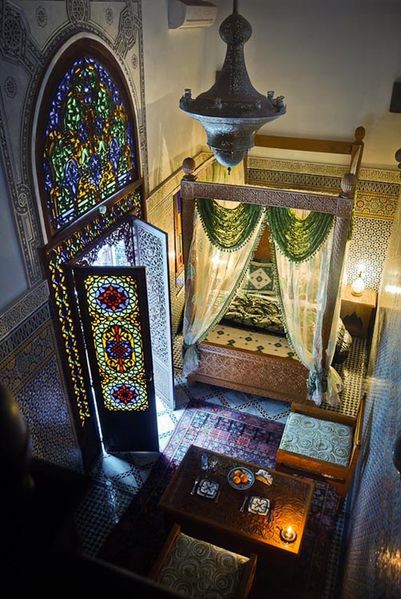 This picture was not taken from a ladder,
this was taken from the doorway of
the bathroom that belongs to this room.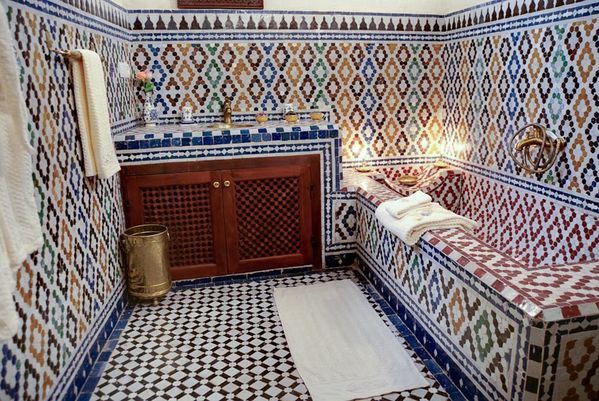 This bathroom made me feel
I had my own mini hamam.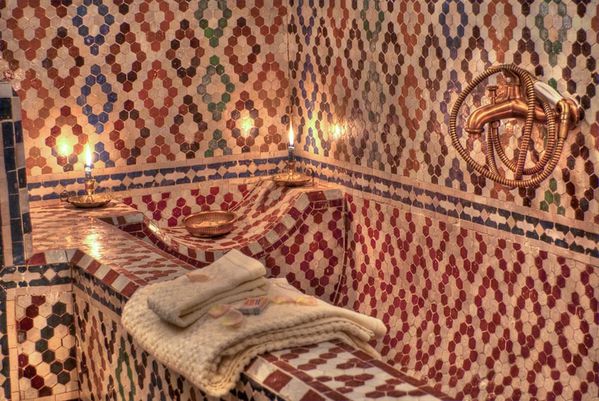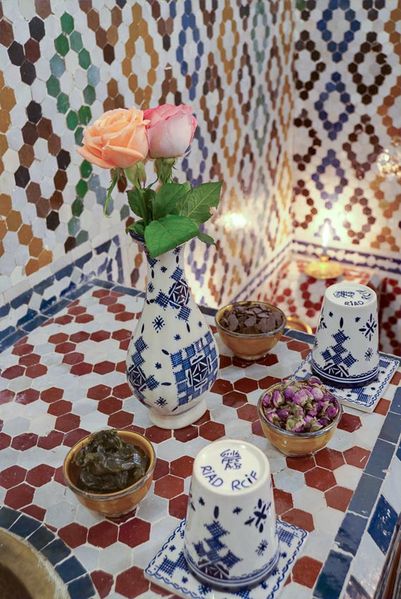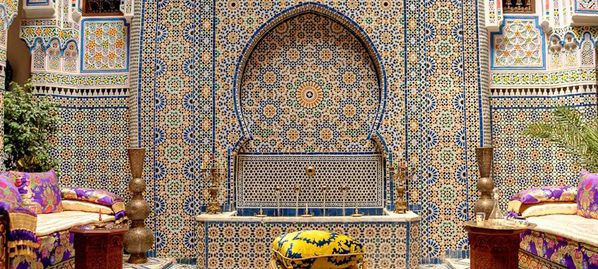 The video
Now time for some feedback.
Now that you have seen me, is that how you imagine Sousoukitchen would look like ?
What do you think about Riad Rcif, were you
impressed with it as much as I am ?
More informations about the riad