4 mai 2012
5
04
/

05
/

mai
/

2012
13:42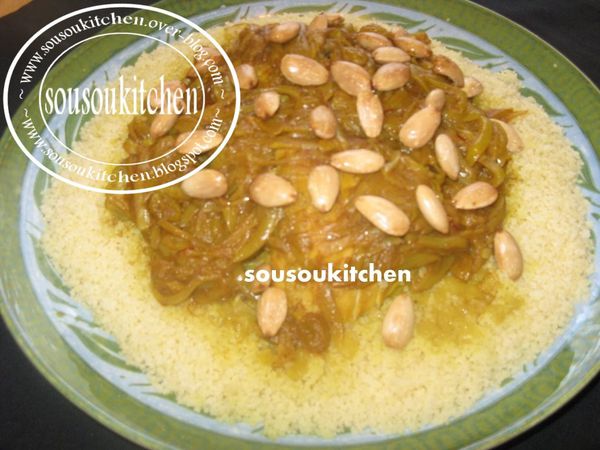 Today I am going to present you a traditional Moroccan dish "Couscous Teffaya", teffaya means the sauce made with onion
which accompanies the dish.

We have in Morocco a lot of variety of couscous dishes, Couscous made with meat and vegetable (see my recipe), Couscous with fish, Couscous with milk, Couscous sweet with dried fruit and honey...
We eat Couscous in Morocco usually on Fridays ( the holy day for muslims), when the members from the family come back from
the mosque. On this day you can smell Couscous in the air everywhere.

Couscous is cooked in a special pot (a couscous steamer), which
has two components: a top-perforated deep pan, which contains
the grain, and a bottom pot containing the stew which the pan
rests on .

Couscous is moistened with water before cooking and then it is placed in the pan. Every tweenty minutes the couscous is taken
out of the pan to add oil or butter and to work it by hand.
Couscous is ready when the granules are cooked, separated, soft, and moist.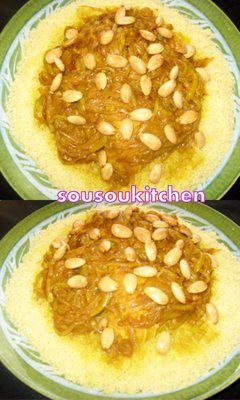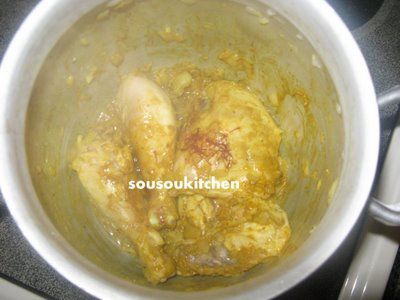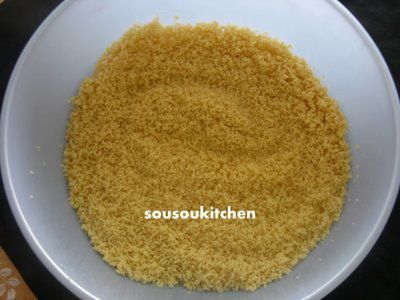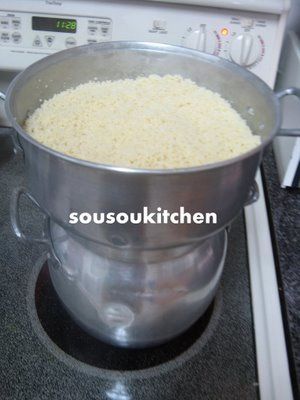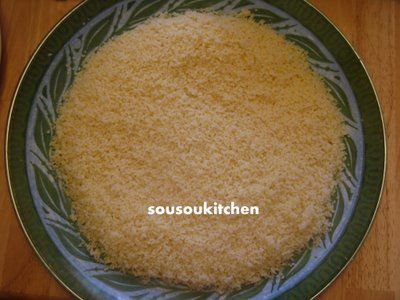 The video