10 février 2012
5
10
/

02
/

février
/

2012
14:37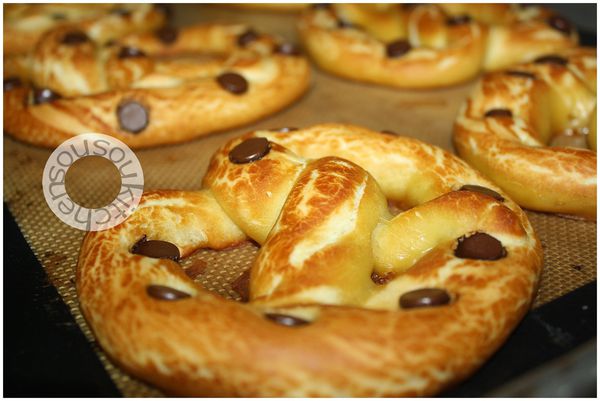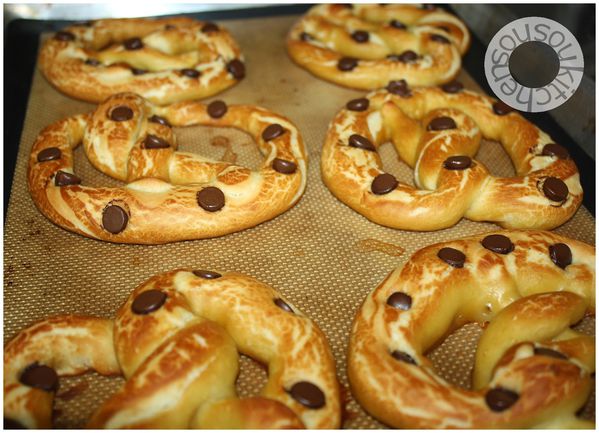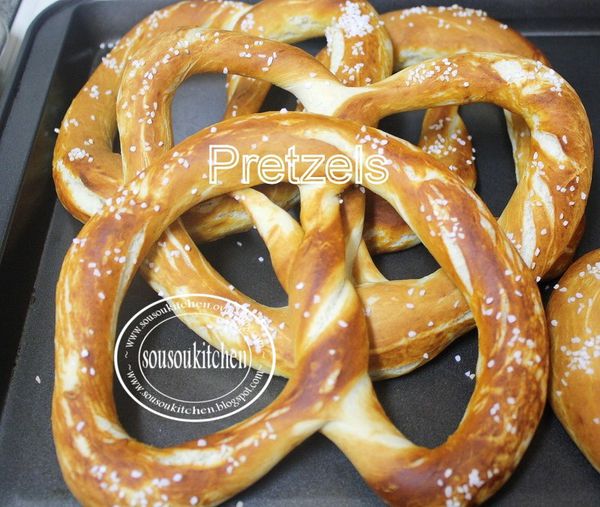 Hi, many of you asked me for a Pretzel recipe,
It is difficult to find a recipe for soft Pretzels, but here
it is, I guarantee you that it is the ideal recipe, try it
as it is and give me your opinion.
I invite you to watch the video at the end of the article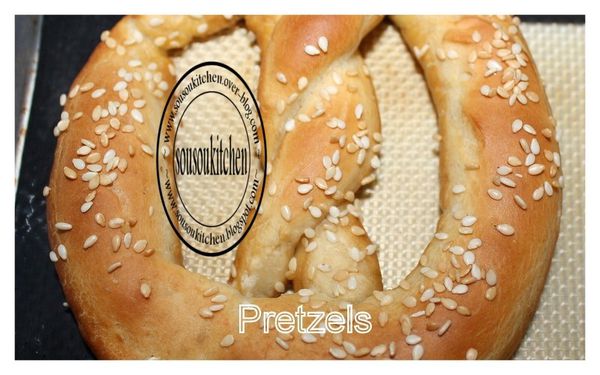 My son who was used to eating them in Germany when
he was younger, I had difficulty finding his favorite pretzels
here in the USA (American Pretzels have nothing to do with those of Germany, beside the name), for me and my son, the best Pretzel is the one from Germany, but after these home-made Pretzels , it is incomparable, they are very Soft and they have a nice flavor.
My son thanked me because he found his favorite pretzels.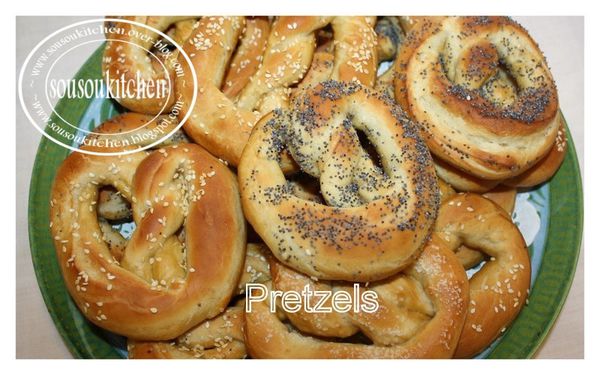 For the form, it depends on how you like them,
you can shape them small, big, thin or thick.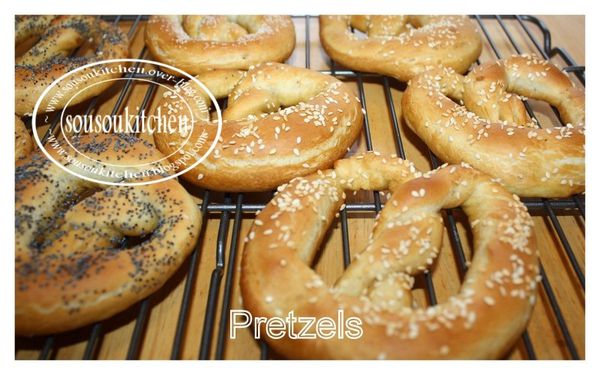 I have to tell you my dear visitors the secret of soft Pretzels
(those who do not still know it) :
It is the fact of plunging them into the mixture of
warm water and baking soda before baking them
in the oven.
If you leave out this step, you will have hard Pretzels.
This is a very important part in being successful with
this recipe and to be very satisfied of the result.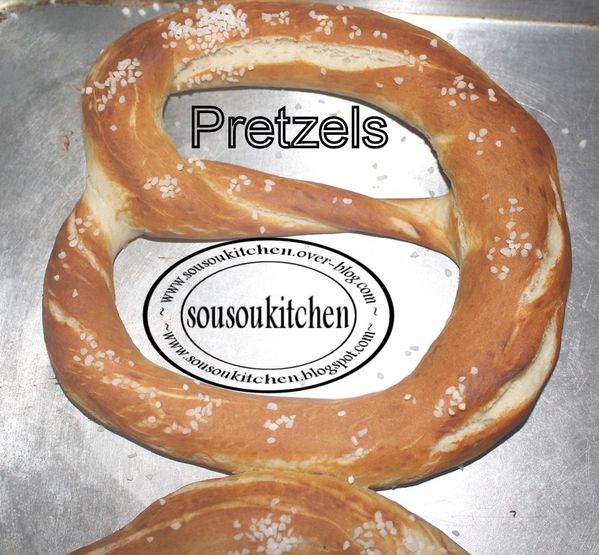 INGREDIENTS :
* 1 1/4 cups milk
* 4 to 4 1/2 cups flour, divided
* 1/4 cup sugar
* 1 gr.c yeast
* 1 tsp baking powder
* 1 tsp salt
* 1/2 cup (1 stick) butter, melted
* 2 tsp baking soda
* Coarse salt, sesame seeds or poppy seeds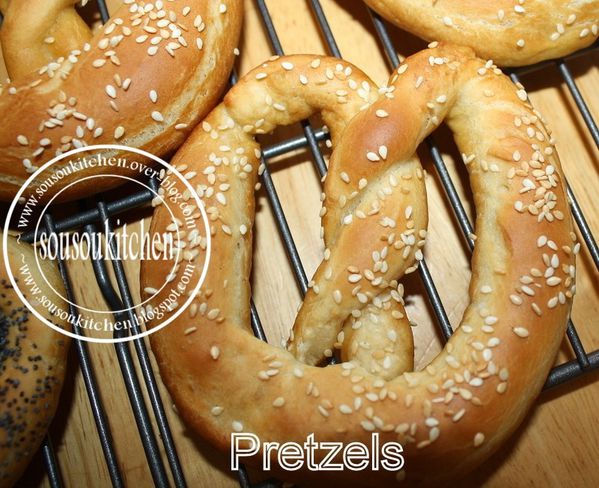 STEPS :
Heat milk over low heat , set aside.
Beat 3 cups flour, sugar, yeast, baking powder
and salt together. Add milk and butter, beat vigorously
2 min. Add remaining flour, 1/4 cup at a time, until
dough begins to pull from the side of the bowl.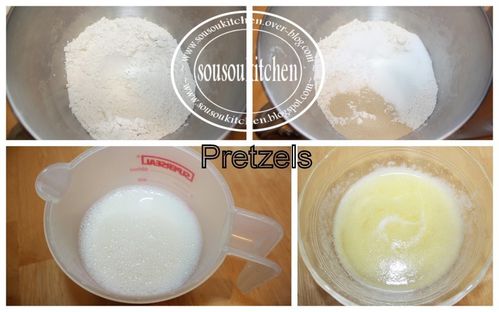 Turn dough out onto lightly floured surface,
flatten slightly.
Knead 10 min or until smooth and elastic, adding
flour if necessary to prevent sticking.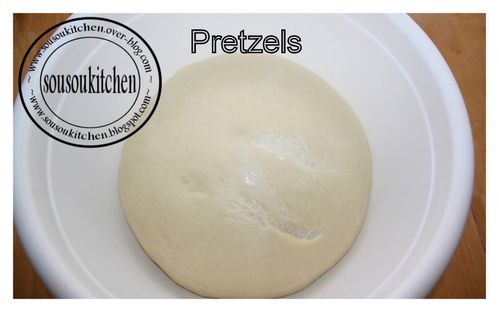 Shape dough into ball. Place in a lightly oiled bowl,
turn dough to grease top, cover, let rise about 30 min.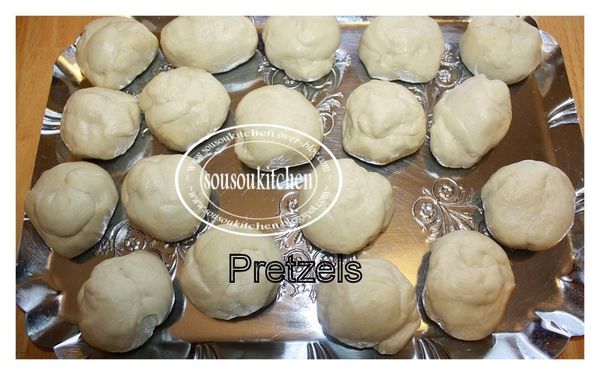 Divide dough into 18 equal pieces. Roll each piece
into a 22-inch long rope on lightly oiled surface.

Form each rope into a U shape.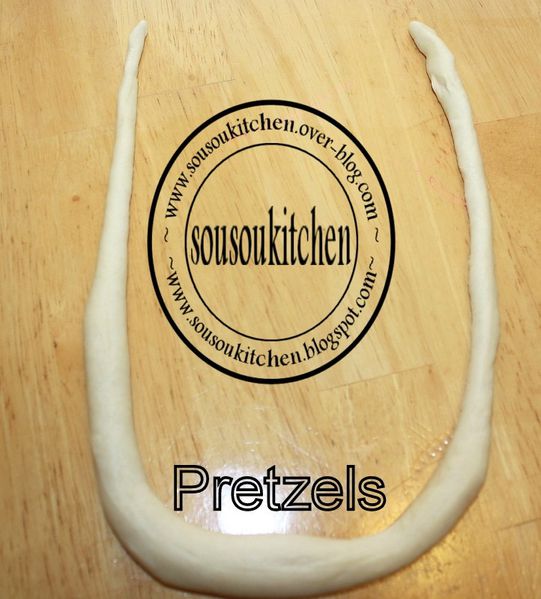 Cross the ends.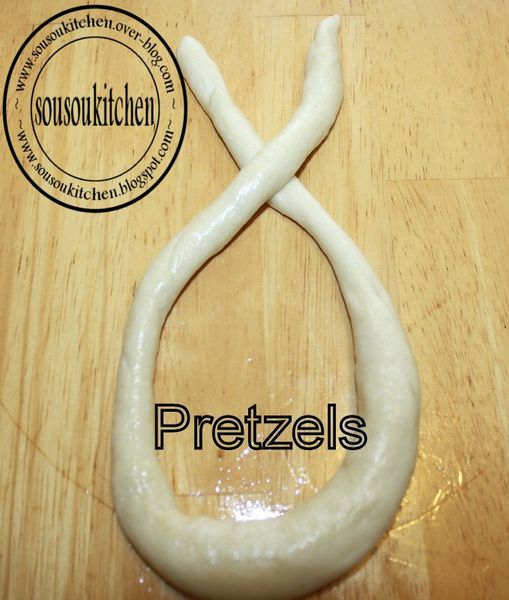 Then cross them again.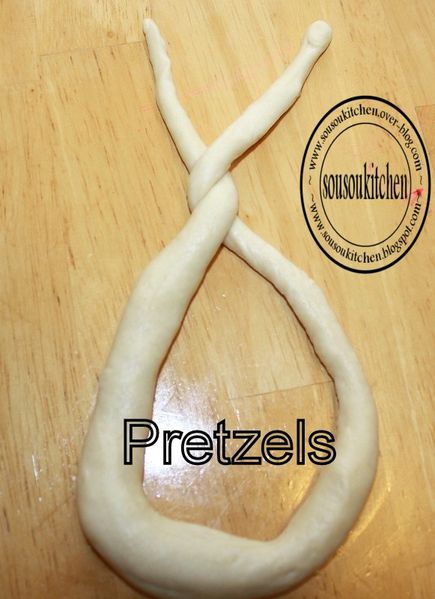 Connect the ends to the bottom of
the U about 2 inches apart.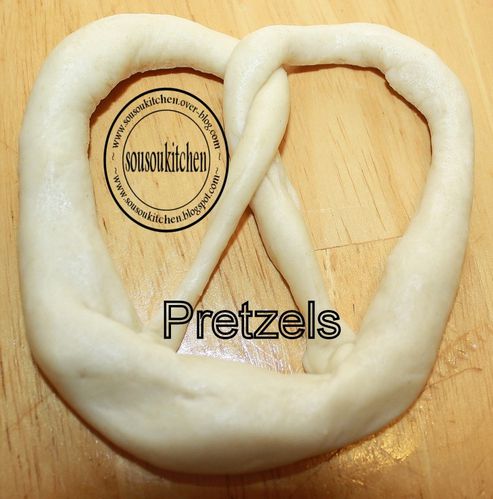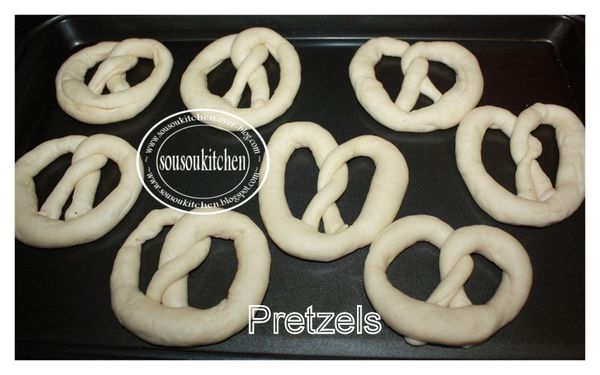 In a bowl, dissolve baking soda in 4 cups of boiling
water over high heat.
Stir until disolved. Pick up each pretzel and quickly
dip into the baking soda solution for 10 sec.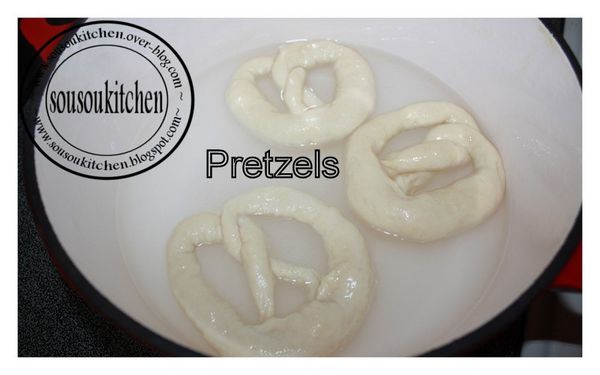 Remove and place on a baking sheet
covered with parchment paper.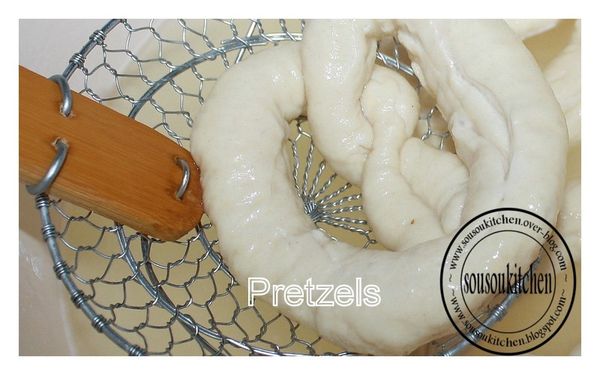 Sprinkle with coarse salt.
or sesame seeds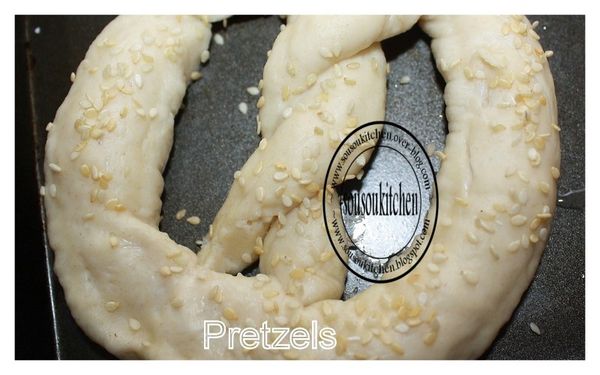 Or poppy seeds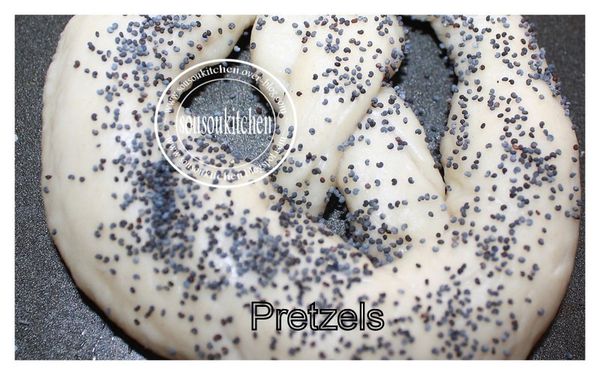 Bake on preheated oven on 400 F, 15 min
or until goden brown.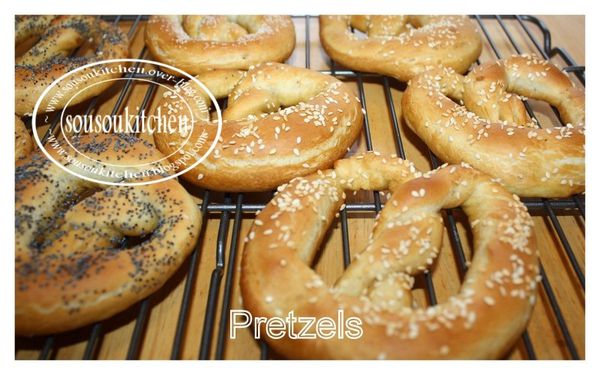 The video