25 septembre 2012
2
25
/

09
/

septembre
/

2012
14:15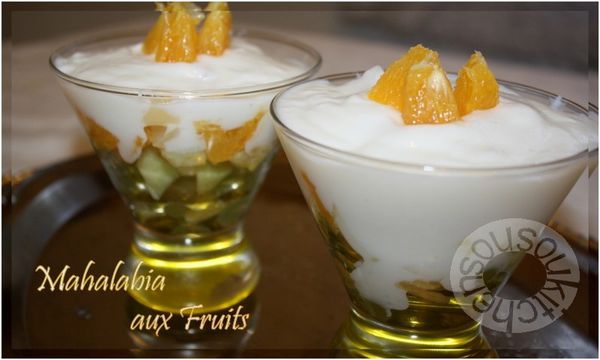 Mahalabia with Fruits مهلبية بالفواكه is a last minute dessert.
It is very easy to prepare.
I invite you to watch the video at the end of the article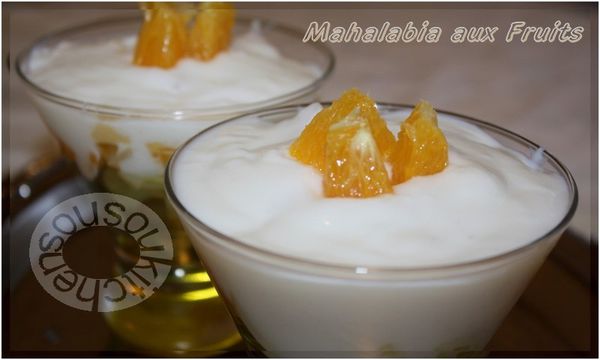 Mahalabia with fruits is a recipe which does not ask for
a lot of ingredients and what is good in this recipe,
is that you can use any left over fruits
that you have in your fridge.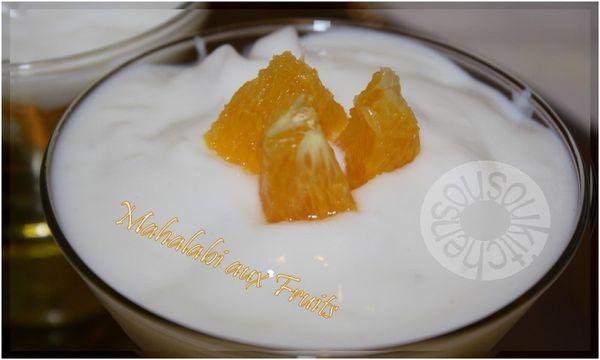 It is very important to let the mixture of milk cool
completely before putting it in the fridge.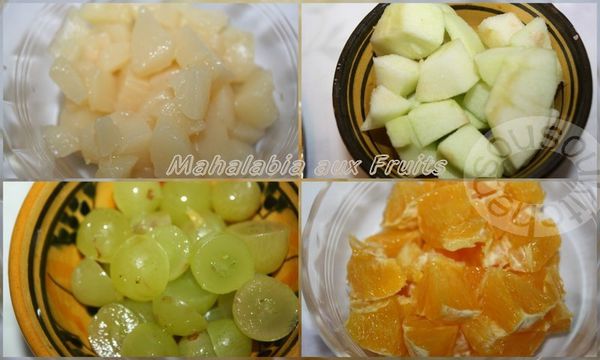 Cut fruits just before serving.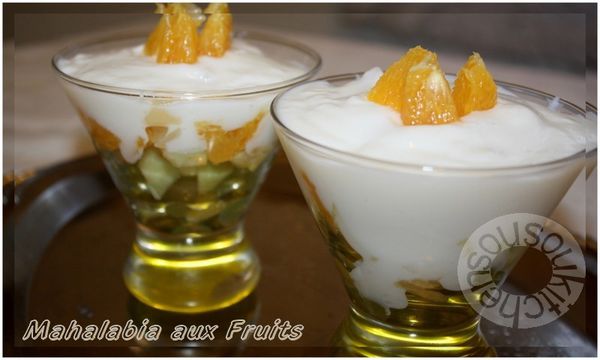 The video