28 octobre 2011
5
28
/

10
/

octobre
/

2011
14:15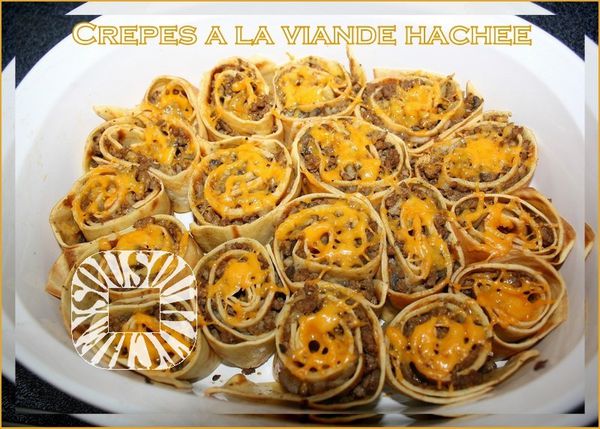 The crepes gratin with ground meat
is a recipe from Rachida Amhaouch. I prepared
her recipe and I filmed it to share with you.
I invite you to watch the video
at the end of the article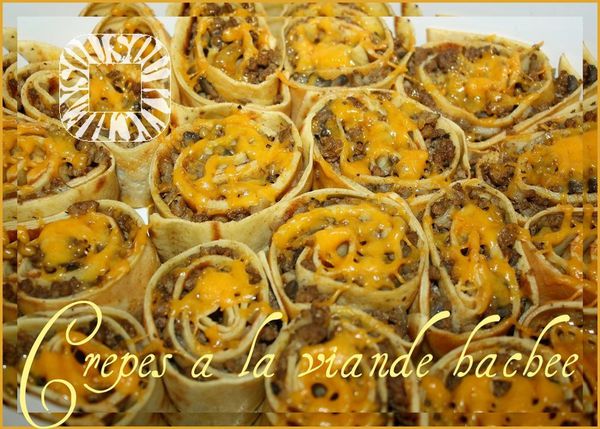 At first it is necessary to prepare crepes, you will find
the recipe
in the current video, if you want
another recipe for crepes, you will find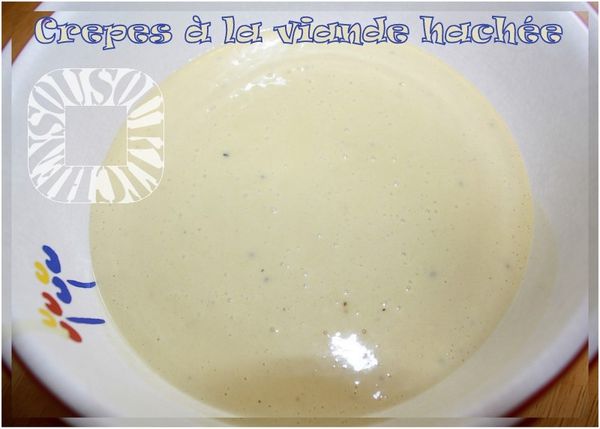 Let the mixture rest a little bit before
baking.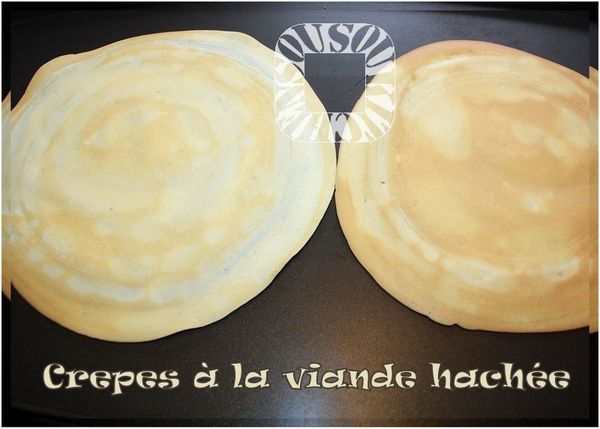 Bake crepes on both sides.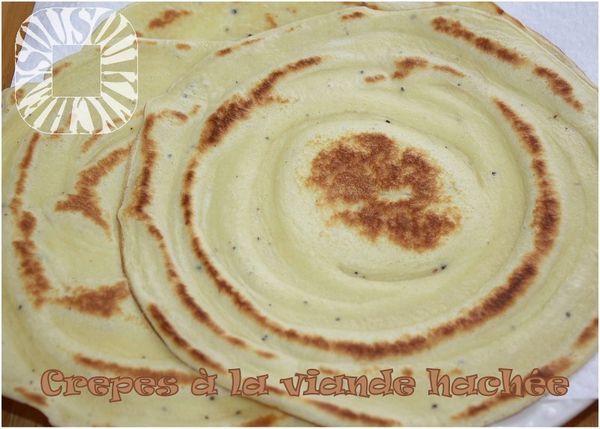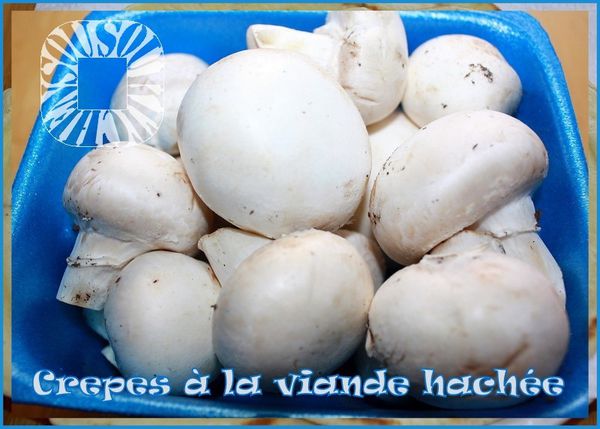 Prepare a stuffing with ground meat,
onions, mushrooms and spices.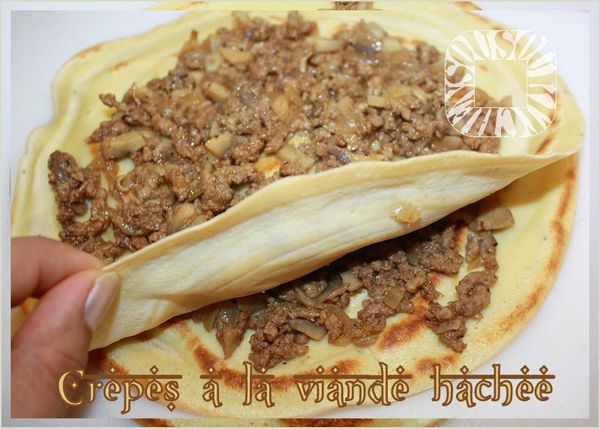 Stuff two crepes, place them one above
the other and roll them up, to form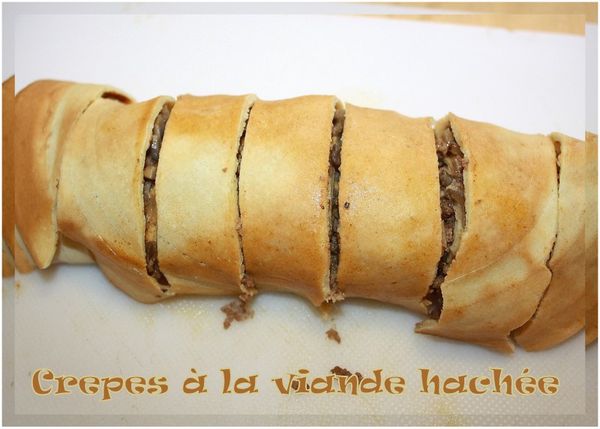 Cut the shape in pieces .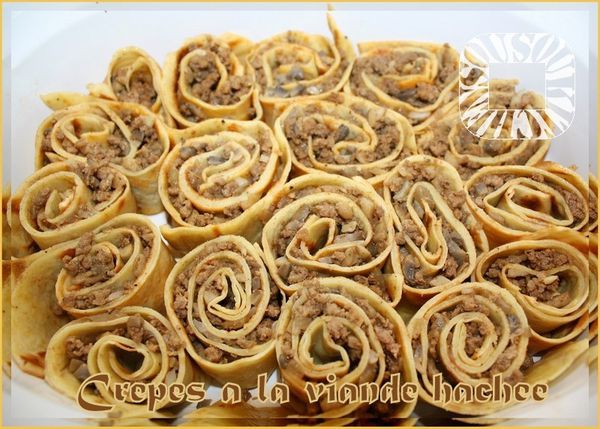 Place the pieces in a baking dish.
Pour the bechamel sauce over.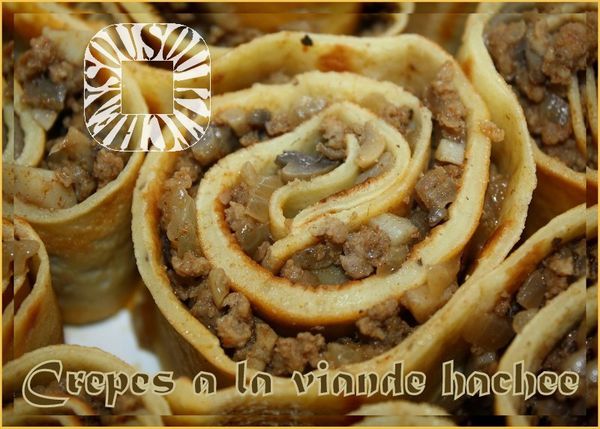 Sprinkle a little bit of cheese
on the surface
and put in the oven.