1 août 2011
1
01
/

08
/

août
/

2011
14:39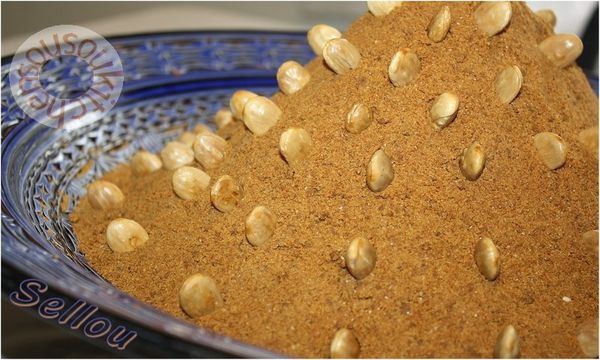 Sellou (or Sfouf)السفوف او سلو is a unique Moroccan dessert,
made with sesame seeds, grilled almonds and
the flour which is baked in the oven.
I invite you to watch the video at the end of the article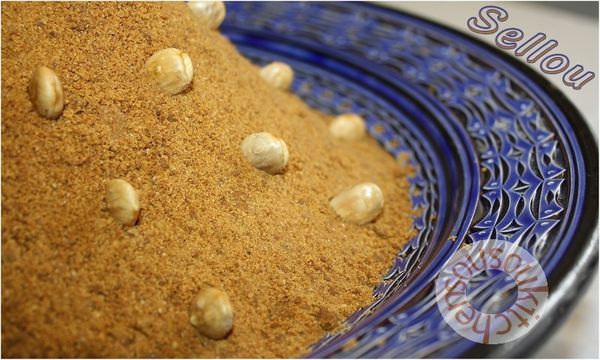 It is traditionally served during Ramadan
and El Eid, marriages and the other special occasions.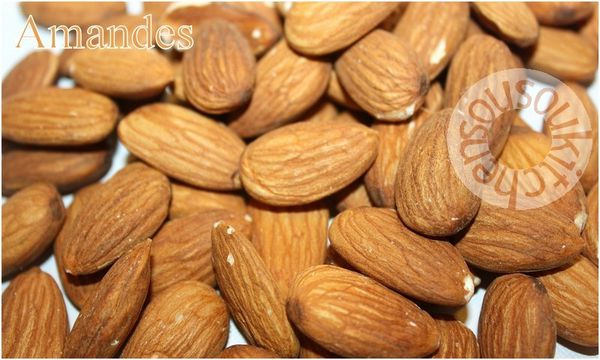 Almonds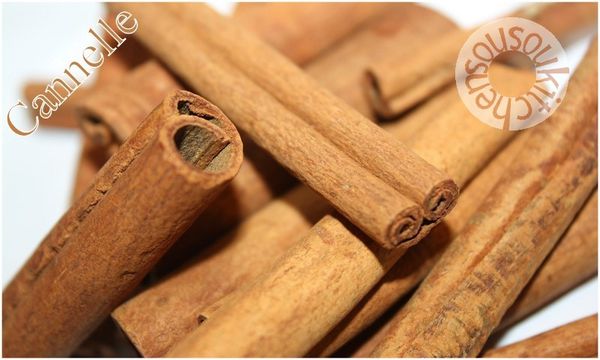 Cinnamon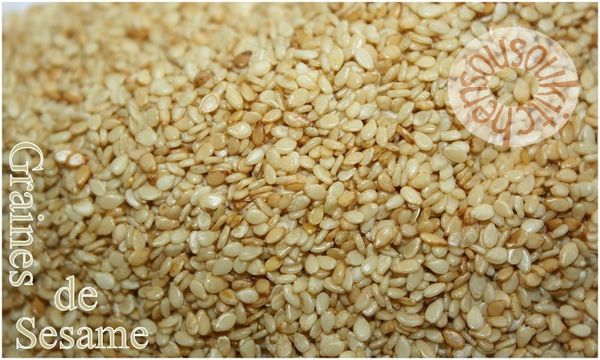 Sesame Seeds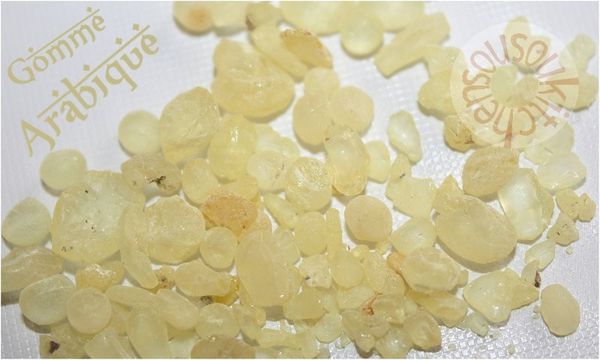 Arabic Gum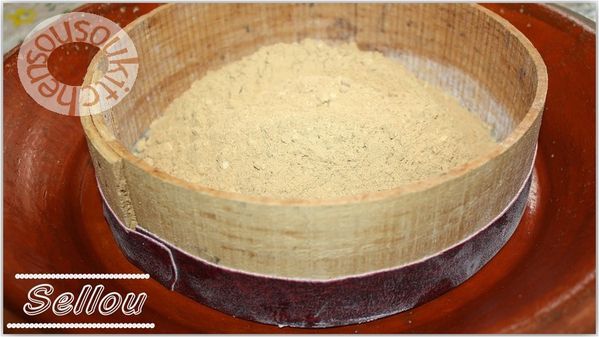 It is necessary to sift the flour after baking it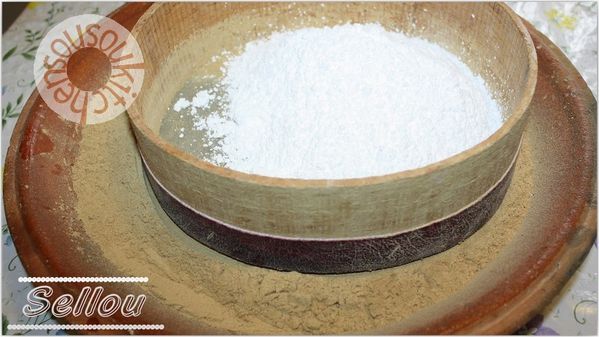 And powdered sugar.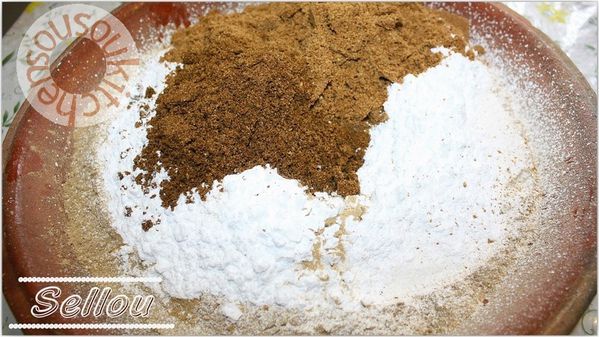 Add the dry ingredients and mix.
If you make a large quantity and you wish
to keep the Sellou longer, it is necessary to stop at this step.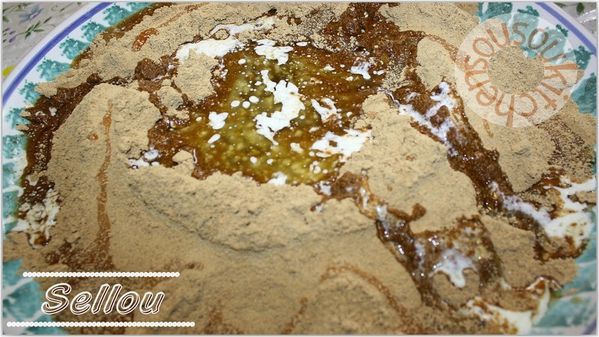 If not, add butter and honey.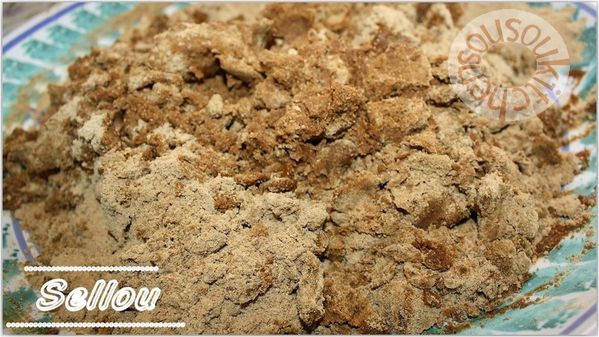 Indeed mix and serve in various methods.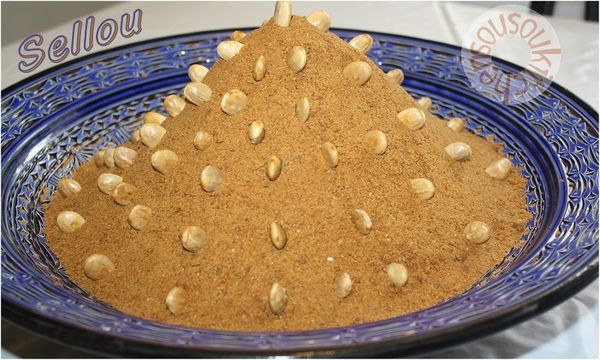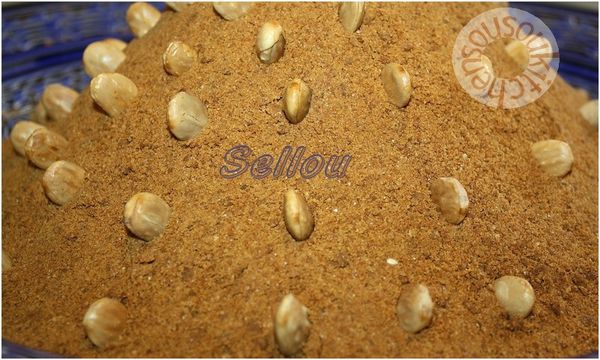 Various methods to serve Sellou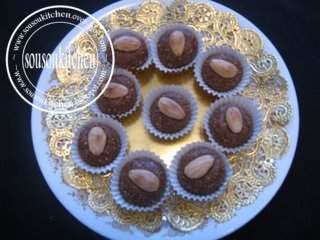 The video