22 avril 2012
7
22
/

04
/

avril
/

2012
14:59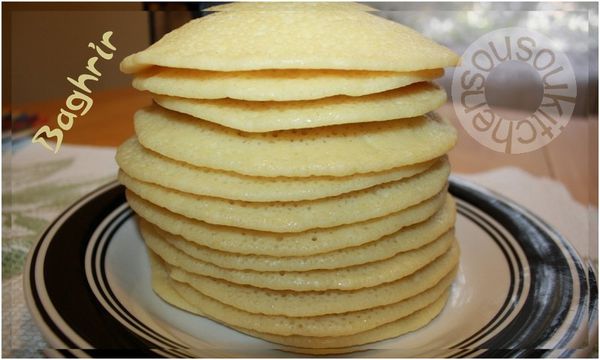 Here is another recipe,This is for Baghrir بغرير it is something
that we eat especially during the month of Ramadan.
I posted my first recipe for Baghrir HERE,
I posted the second recipe for
My sister's Baghrir recipe HERE.
I invite you to watch the video at the end of the article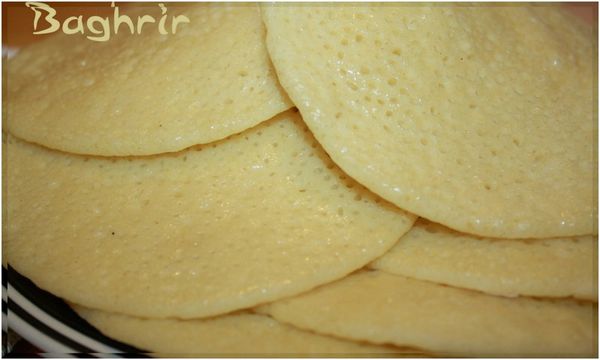 Today, I would like to share with you
a new recipe for Baghrir from my friend Djouza from the
"Ma cabane aux Délices" blog. Check her blog, you will find
delicious recipes there.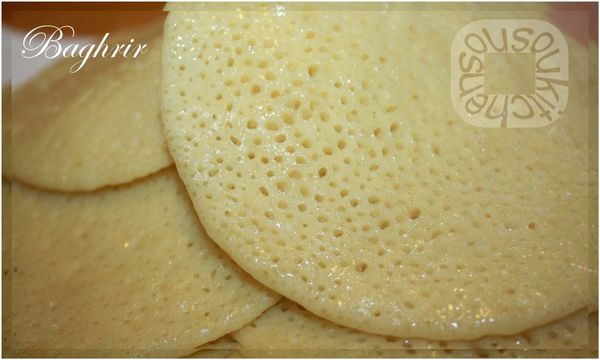 This Baghrir is very soft, we eat it
in Morocco with some butter and some honey, as you
can see by my daughter in the video.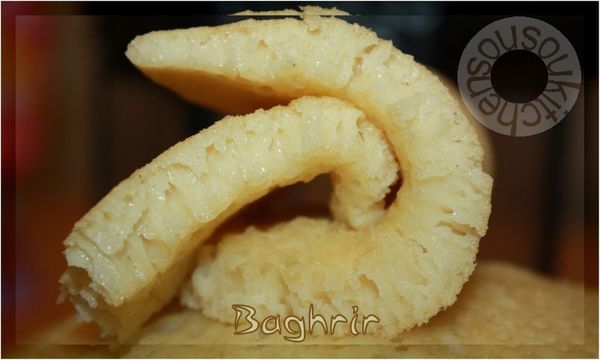 I did not use a machine in the video
because I wanted to show you that you can
prepare it with your hands.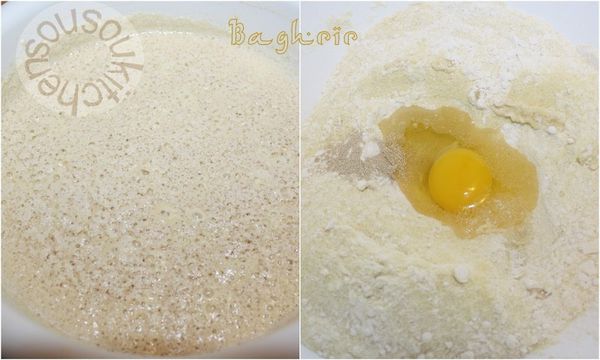 It's very important to work the batter well to prevent lumps.
Don't forget to let the dough rest.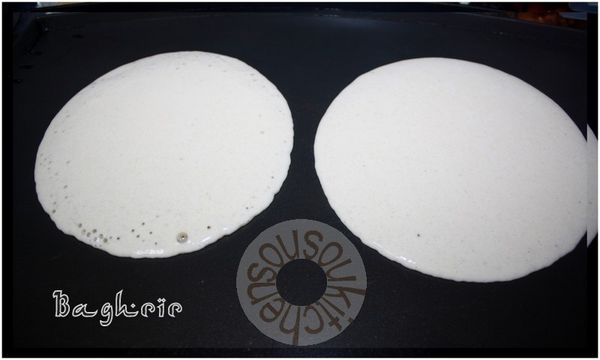 Pour a little of the batter on the pan, it spreads out
by it's self taking the form of Baghrir.
We grill Baghrir only on one side, we don't flip it over.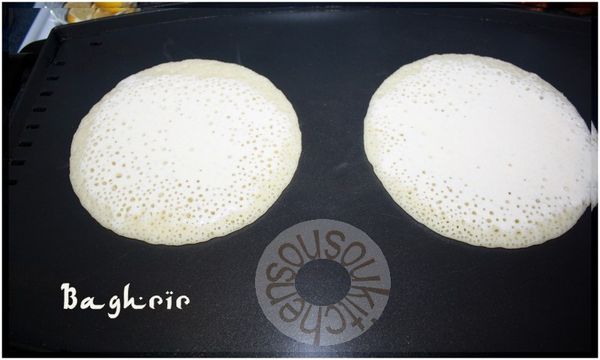 Decrease the temperature so that it doesn't burn.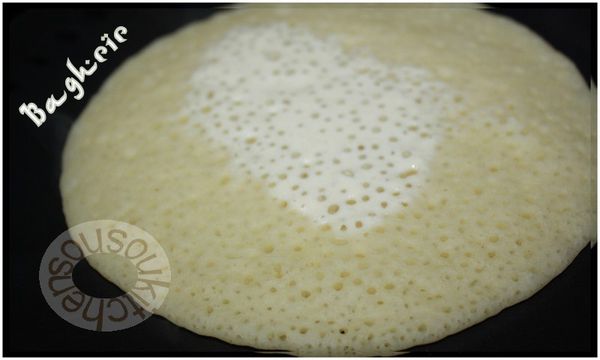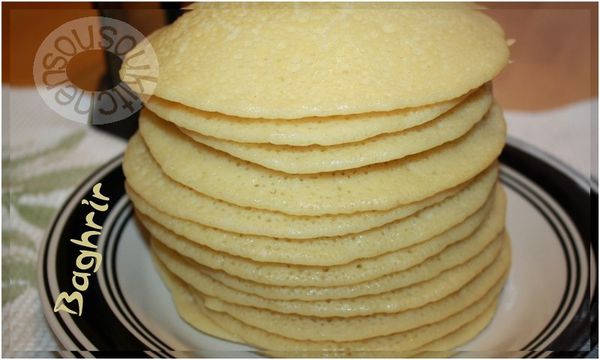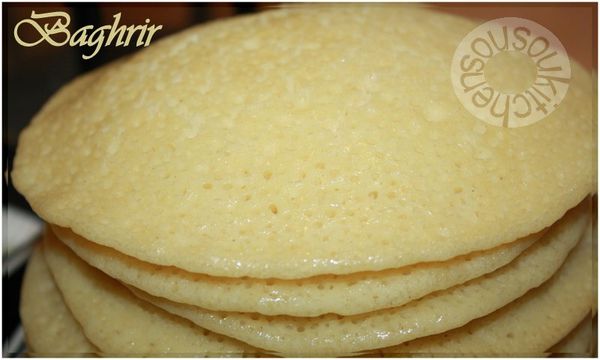 The video