18 janvier 2011
2
18
/

01
/

janvier
/

2011
17:52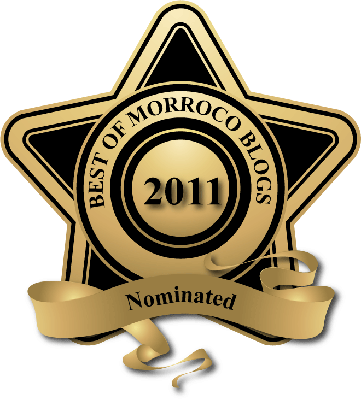 Hello my friends, my blog is participating in the
"Best Moroccan Blogs" competition, I was nominated by my visitors, which I ignored until I received an email from the site which organizes this competition.
At first I was not interested because I do not participate any more in any competition. But the emails that I received from people who voted for me, encouraged me to post this article to ask you kindly to vote for me until February 07th, all what you need to do is to click on the logo and to look for " Sousoukitchen " under the category.
" Vote for the best for Morocco Food Blog ".
I thank you for your generosity and your support.