22 septembre 2011
4
22
/

09
/

septembre
/

2011
12:44
Here is another collection of your atempts,
that a fan of Sousoukitchen tried,
This time it is Amal Oukha, I would like to thank her by the way for
sharing. She prepared all these dishes for
her family during the occasion of El Eid.
This goes for you too, my dear fans, if you have tried making
one of my recipes, send it in to sousoukitchen@gmail.com
If you also want to receive my videos as soon as
I post them, subscribe to my newsletter.
Thank you for your support and your loyalty.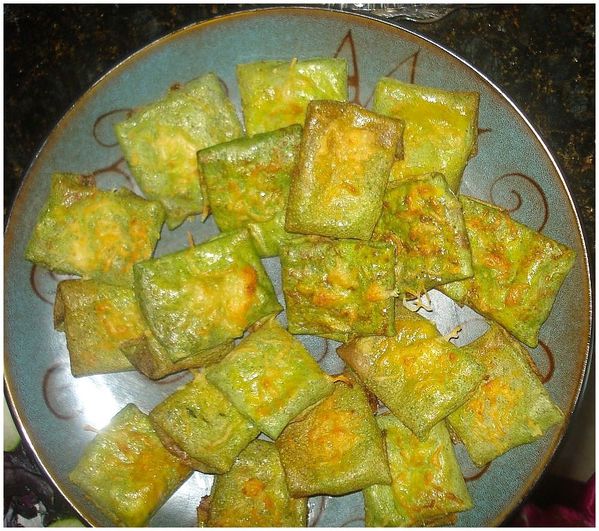 Crepes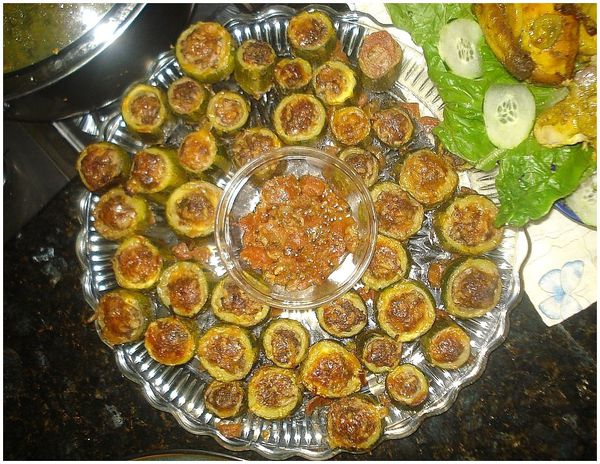 Stuffed Vegetables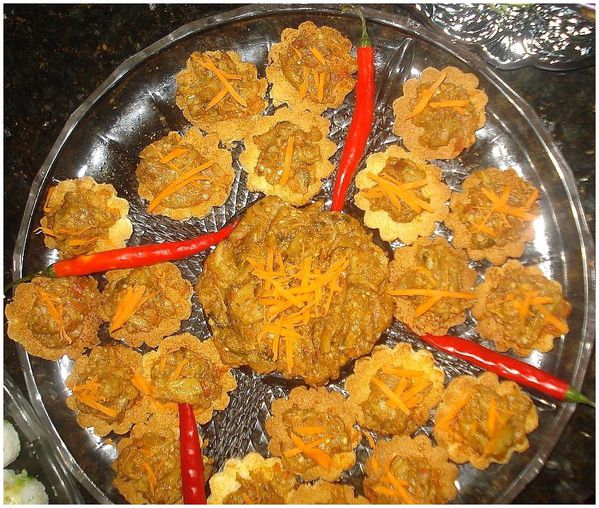 Stuffed Tartelets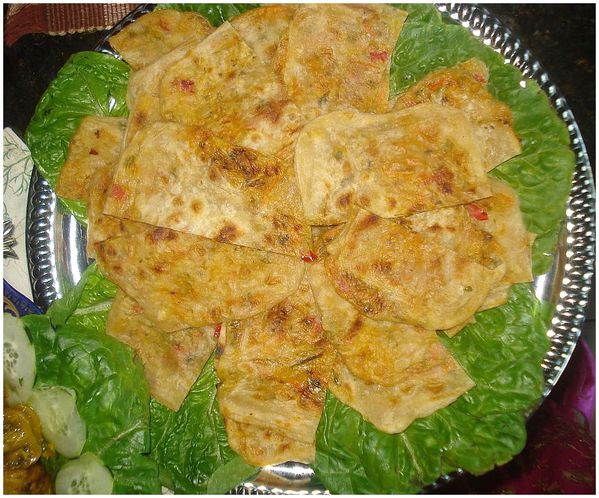 Stuffed Msemen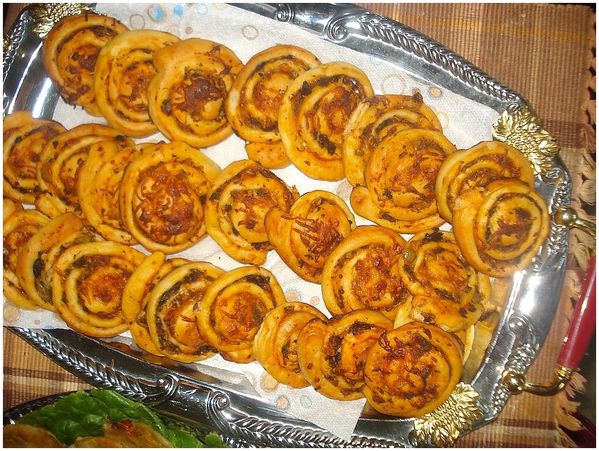 Stuffed Brioches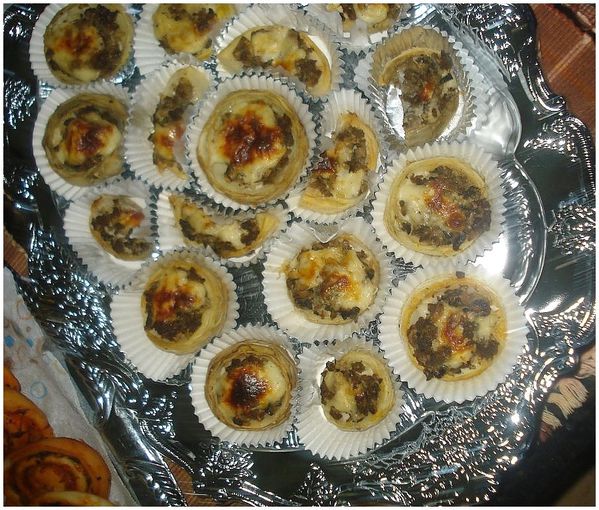 Stuffed Tartelets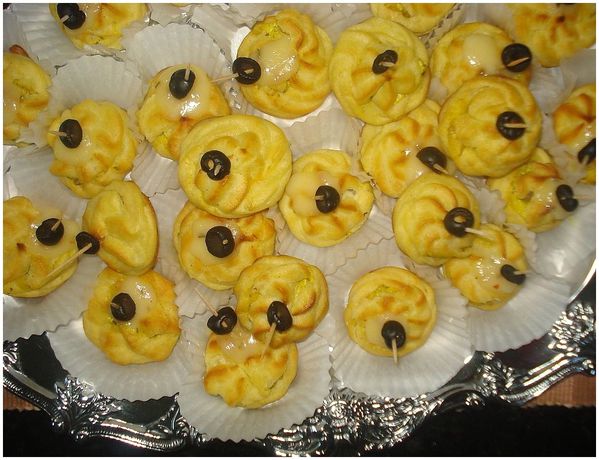 Stuffed Eclairs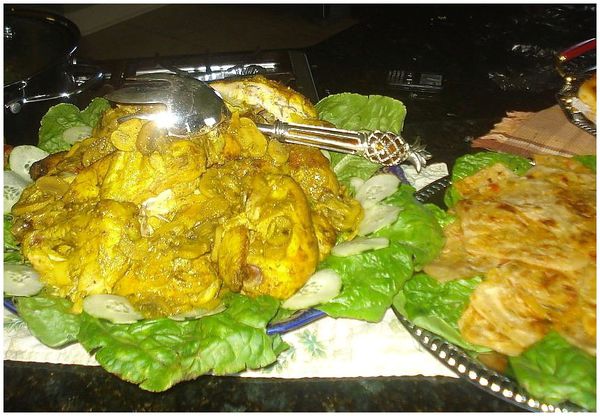 Chicken à la Marocaine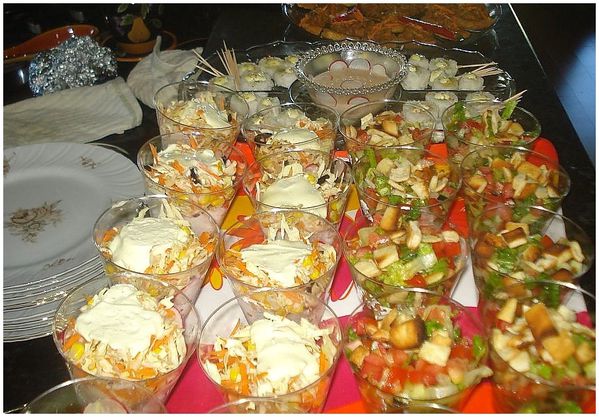 Rice Salad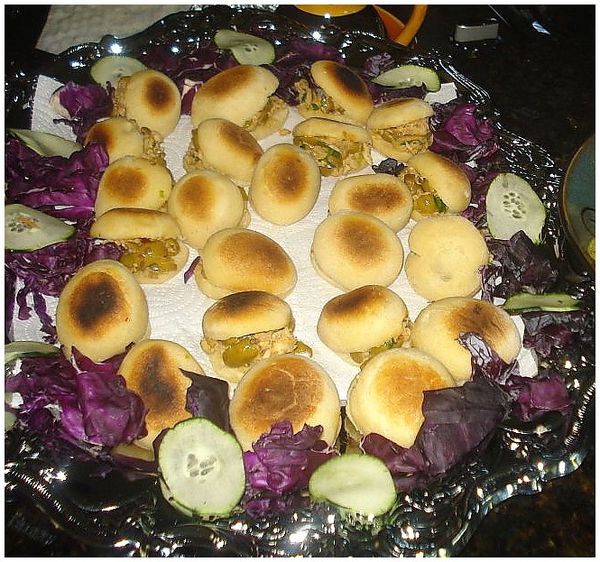 Batbouts