5 novembre 2011
6
05
/

11
/

novembre
/

2011
19:31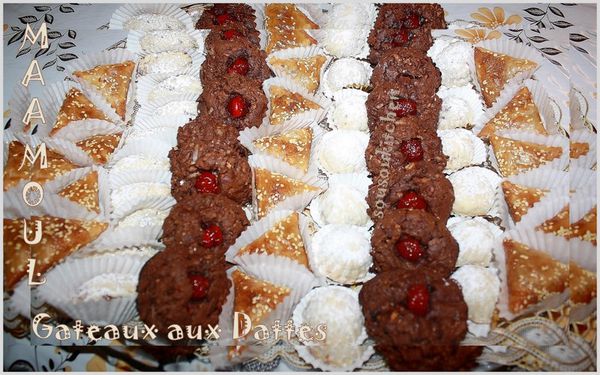 Here is the tray of Moroccan cookies that
I prepared recently for guests,
Briouats with Almonds

HERE

,
and Maamouls معمول بالتمر, the current recipe.
Je vous poste la vidéo à la fin de l'article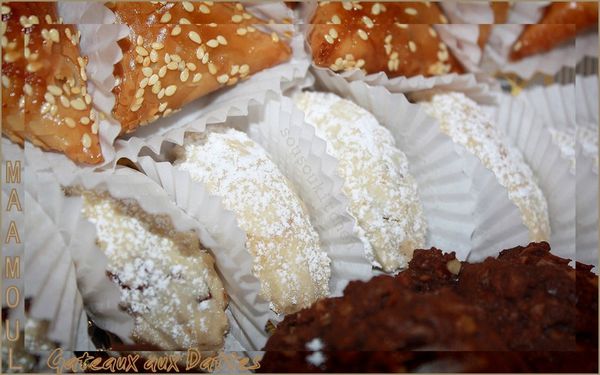 For Maamouls, you need this special mould,
there are various forms, small and big.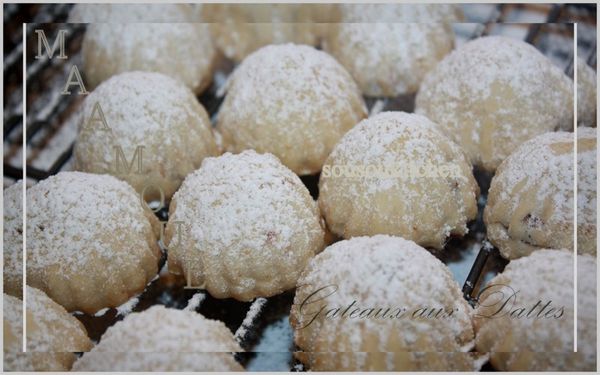 I know that you are going to ask me where
I bought it ?.
Well in Morocco, I have two of them
( One reserve in the case that the 1st breaks).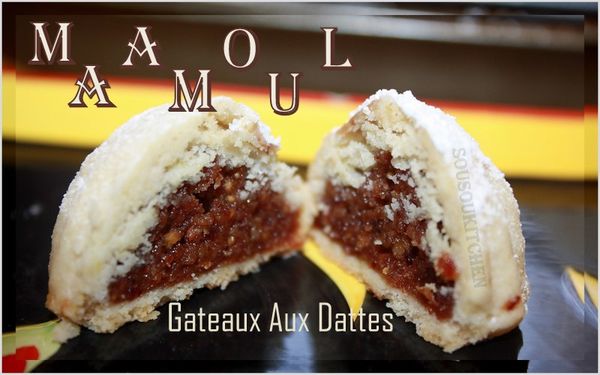 As you can see on the video, I added
walnuts and grilled almonds to the dates.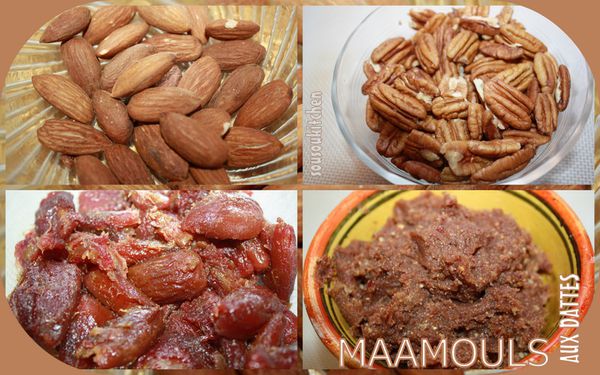 You can use dates only
with a pinch of cinnamon and orange-blossom water.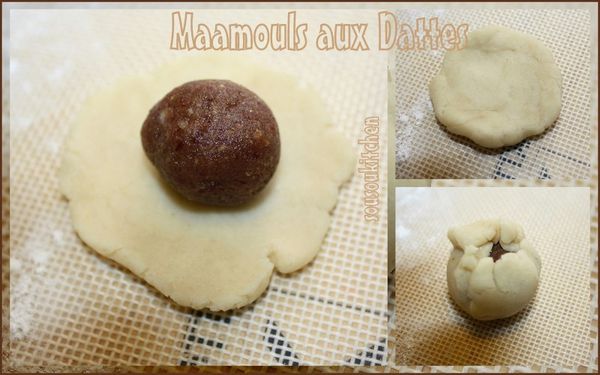 I would like to thank my sister Hayat who, during
my stay in Morocco, advised me to buy
these moulds and to take them back with me to the USA.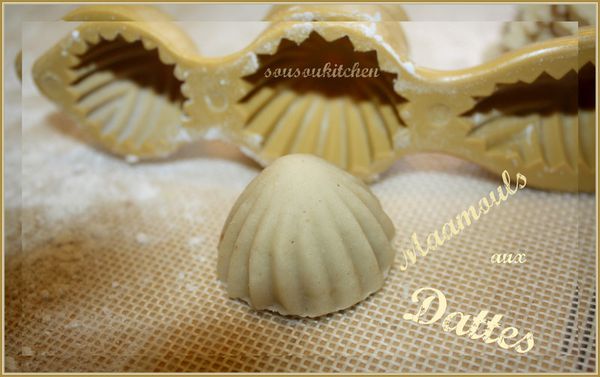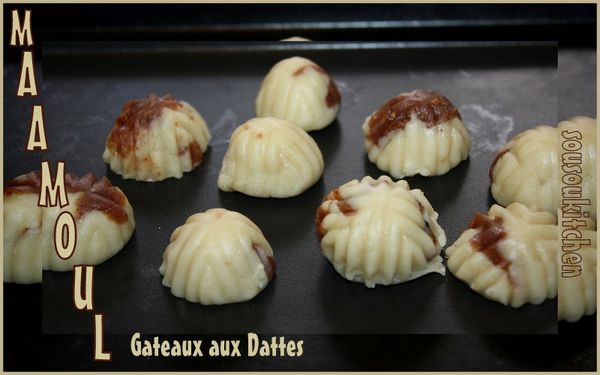 This tray is my daughter Jenna-Aicha's
who gotten used to helping me and adding
her personal touch in every recipe.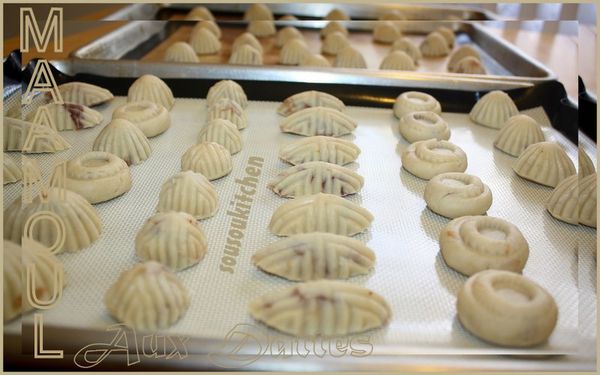 These cookies are very soft, they melt
in the mouth, delicious especially with
the wonderful orange-blossom water flavor.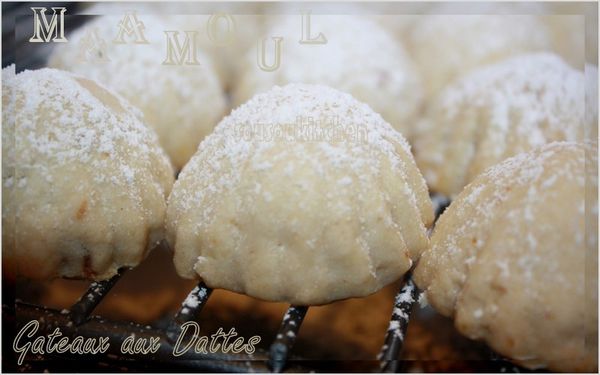 I recommend you to make enough because
they will disapear as soon as they come out of the oven.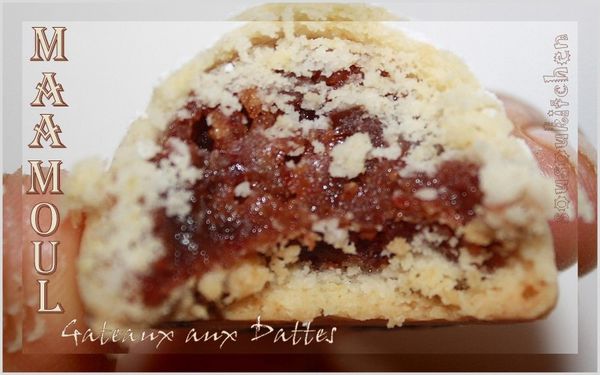 Here is the video