3 juin 2011
5
03
/

06
/

juin
/

2011
14:14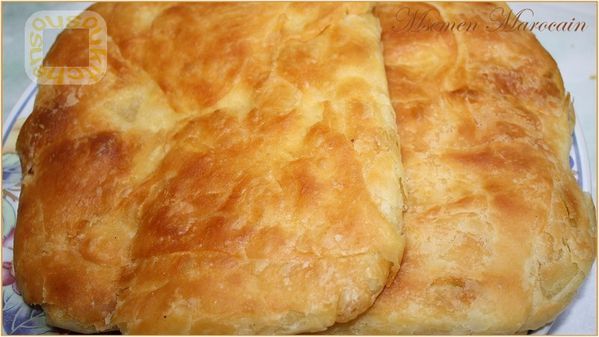 The recipe of Moroccan Msemen for Ramadan is
the last recipe that my sister Hayat prepared
for you before I left Morocco last summer
to return to the USA.
I invite you to watch the video at the end of the article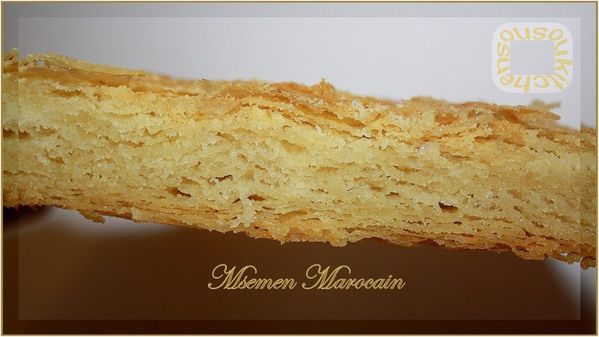 To be honest with you, I completely forgot
this recipe, I came to these photos by accident,
I regrettably lost the video, so I have to film the recipe again, I did not want to content myself with photos and to post you the written recipe, so this beautiful photos, are
Msemens of my sister Hayat.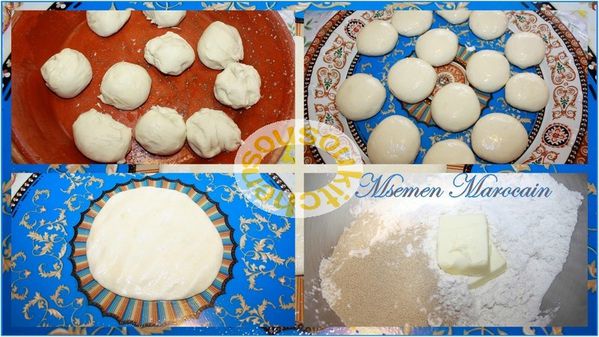 She was very generous and agreed to prepare you
many recipes that I have already posted.
"Thank you Hayat, you are an adorable person,
I am very proud to be your sister.
Allah ylakina fi sa mobaraka inchaallah. "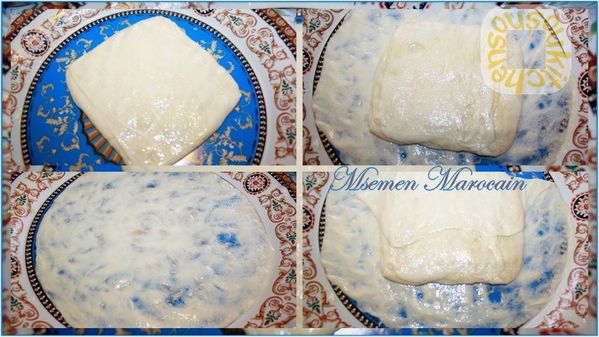 We prepare this Msemen in Morocco especially
during the month of Ramadan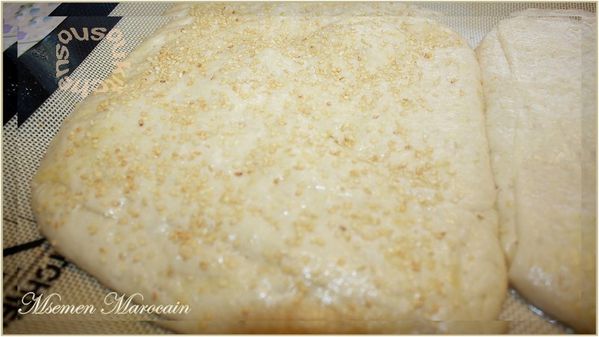 Before folding Msemen, it is necessary to spread butter
and semolina before folding it, to give layers
to the msemen after baking.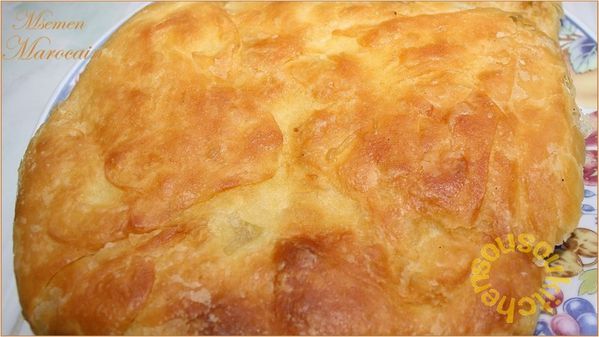 You can sprinkle the surface of Msemen
with sesame seeds before baking or leave without.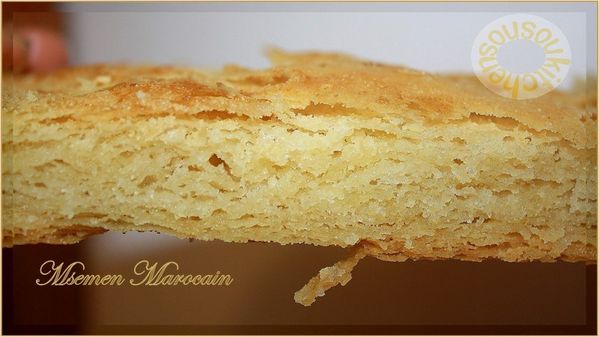 The video