20 mai 2010
4
20
/

05
/

mai
/

2010
11:52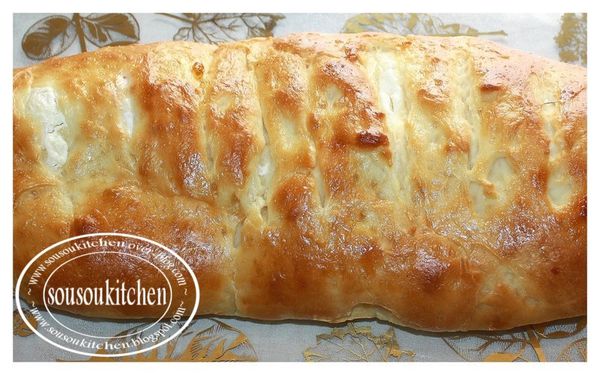 Hi my friends,
I would like to thank everyone who comes across my blog , leaves messages or just watches my videos. I apologize to my blogger friends and to those who write to me, if I don't visit you, it's because I am going on vacation and I am working really hard in order to post to you all the recipes that I still have in my pc before leaving.
So please understand that I have thousands of things to do and not much time to do them.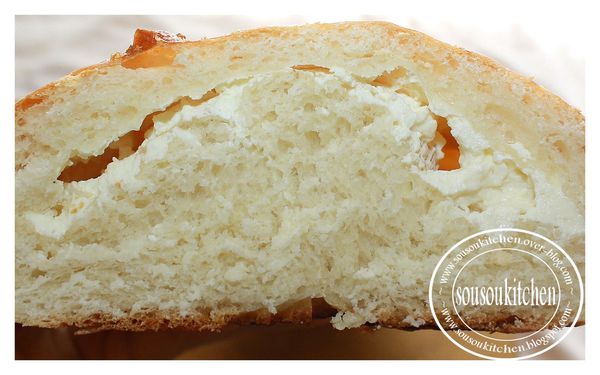 Let's move on to the recipe.
Last time I presented to you a Braid filled with chocolate CLIC .
As I told you before, I divided the dough into 3, I stuffed one
with chocolate bars (see the pictures below) and the others
with cream cheese, which is the recipe for today.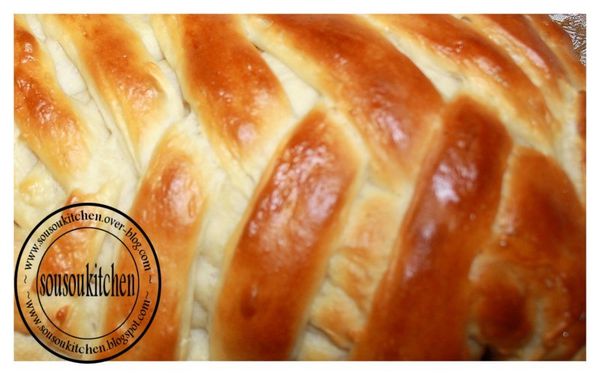 INGREDIENTS :
For the dough, see my previous recipe
Filling :
* 2 packages (8 ounces each) cream cheese
* 3/4 cup sugar
* 1 egg
* 1 tsp almond extract
* a pinch of salt
Egg Wash :
* 1 egg white
* 1 tsp water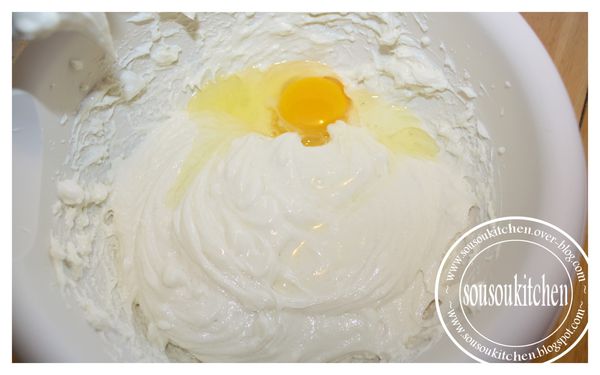 Beat all the filling ingredients until smooth.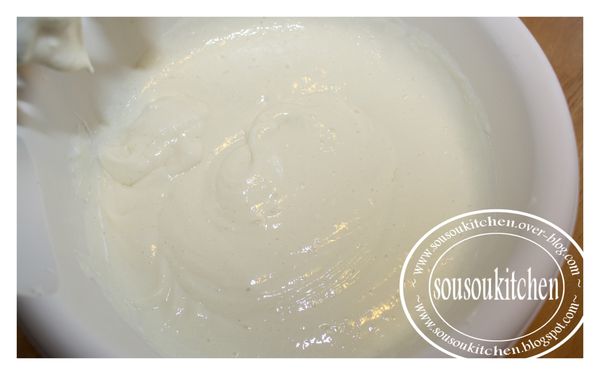 Roll the dough out forming a rectangle.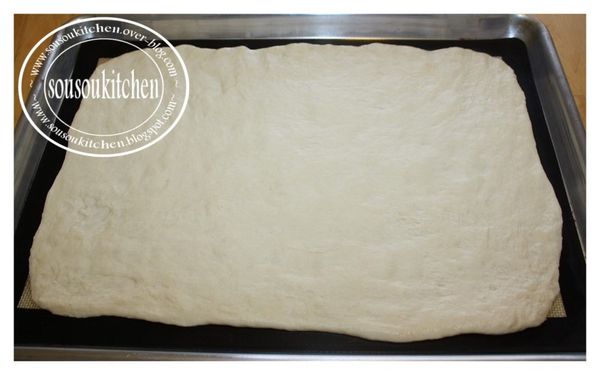 Spread filling all over within 1/2 in.of edges.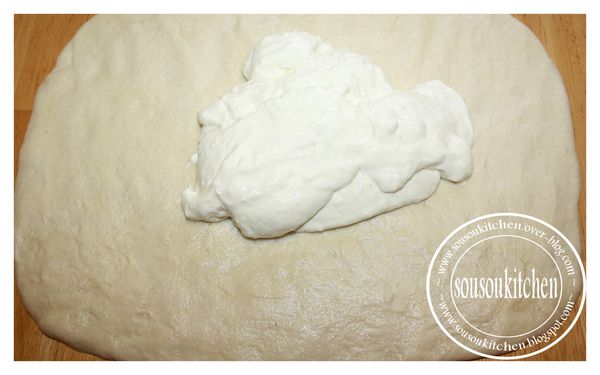 Roll up jelly-roll style, tuck ends under,
place seams side down.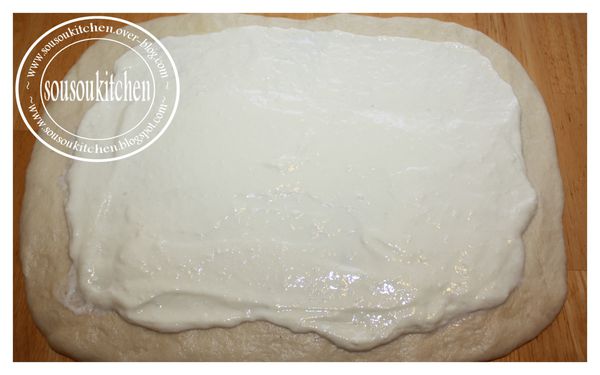 With a sharp knife, make deep slashes across the top of the loaf.
Cover and let rise until doubled, about 1 h.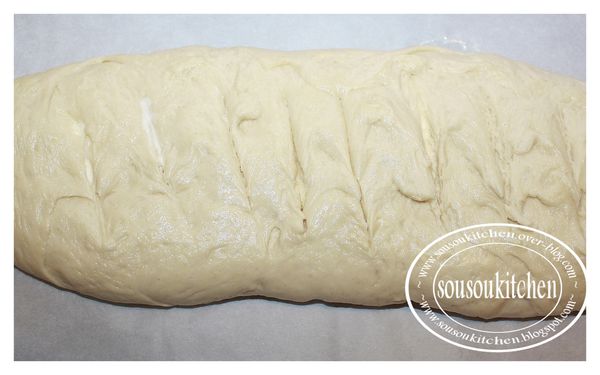 Bake at 375 F for 20-25 min or until golden brown.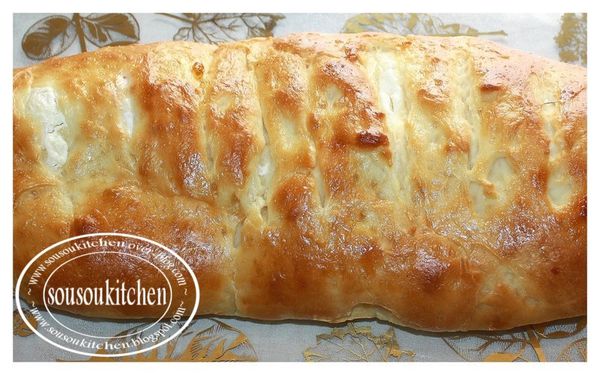 I brushed one with egg wash and I left the other one plain,
in order to show you the difference as you can see.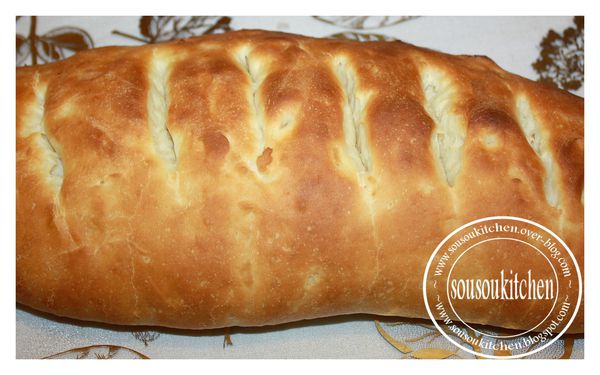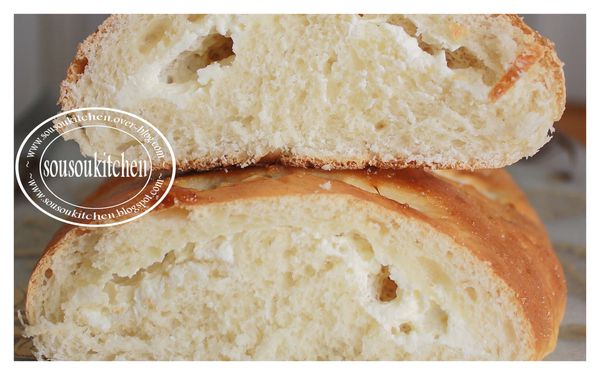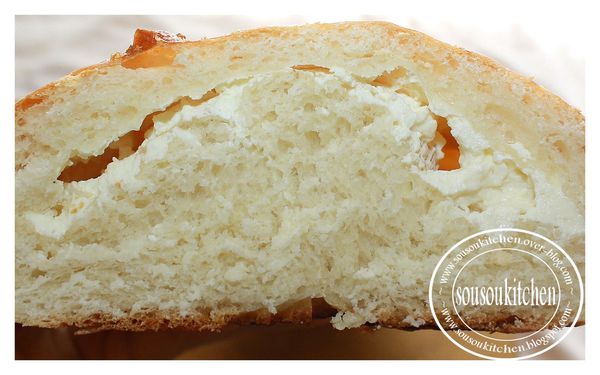 The next recipe, I will give you the result of your votes and my decision regarding written recipes on the blog or on the video.