12 mars 2010
5
12
/

03
/

mars
/

2010
13:38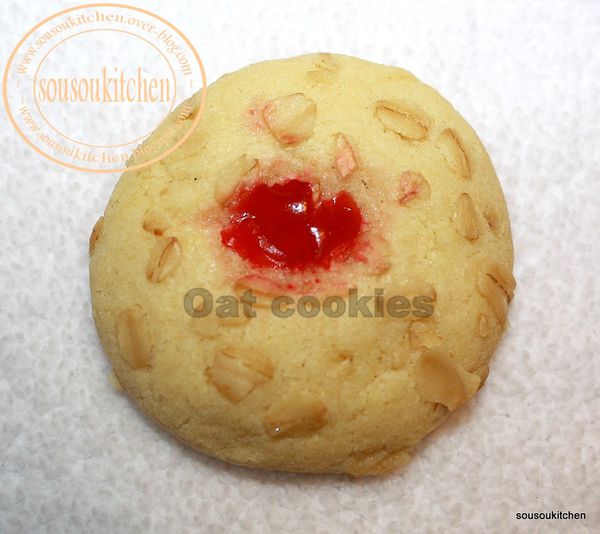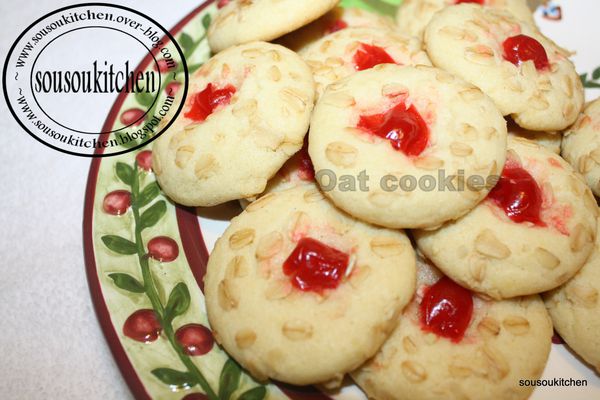 Today I present you a very simple cookie recipe.
I am used to drinking my coffee in the afternoon with
cookies which I prepare myself.
Because I didn't have any more, I began to prepare
the common ingredients; flour, butter, and sugar.
My eyes fell on a package of rolled oats which I had only
used once for a bread recipe, I got the idea to roll
the biscuits in the oats.
The result was great, these oat flake cookies are
very soft; with a good flavor.
I must tell you a secret, sometimes I feel the urge to
prepare something without knowing what it will turn out to be .
When I open the cupboards of my kitchen which
are stuffed with food, (I will makes photos one day),
tons of ideas come across my head.
And you? What do you think? Do your cupboards
inspire you to create recipes like me?