15 mars 2009
7
15
/

03
/

mars
/

2009
05:33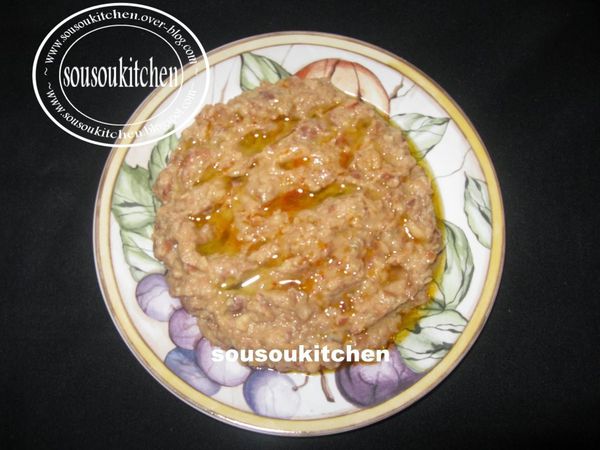 Today, I am gonna present you a very popular dish from middle east,
I personally know the name but never eat it or even know how to do it until I found the recipe in my friend's blog mimicooks, that's why,
I decided to present you her video about Ful Mudammas.
Thanks mimi for this nice recipe.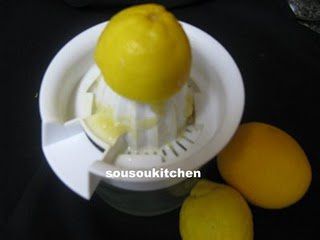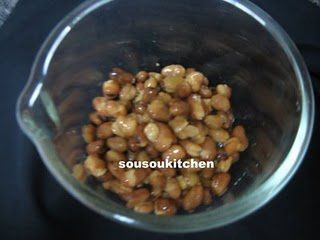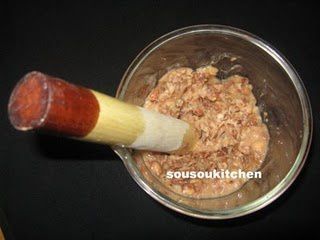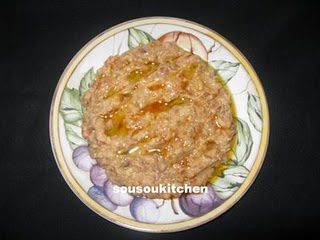 Ful medames also Foul Mudammas, in Arabic: فول مدمس fūl mudammas (according to Wikipedia) is one of the national dishes of Egypt and Sudan, often eaten at breakfast. It consists of brown fava beans, partially or completely mashed, which are slow-cooked and served with olive oil, chopped parsley, onion, garlic, and lemon juice.
Ful medames is typically eaten with Egyptian bread.
Ingredients :

- 1 can of fava beans
-3 garlic cloves, minced
-Lemon juice
-Olive Oil
-Chili , green pepper
-Salt
Steps :
-Drain the fava beans, add olive oil and heat up for few minutes
-Cut chili peppers (I used hot chili sauce : Harissa).
-Mince the garlic. Squeeze the lemons. Mix all together and add salt
-Mash the fava beans. Mix couple of table spoons of the beans.
Stir well.
-Arrange in a bowl or dish. Add more of the lemon sauce on top and drizzle olive oil on top.