30 octobre 2013
3
30
/

10
/

octobre
/

2013
12:25
It is not a recipe that I share with you today but
I would like to talk to you
a little bit about a lovely city "Marrakesh".
I have already posted you an article about
this beautiful city HERE. Today, I prepared a video
for you about this magical city. I also posting for you
some pictures that I took during my last trip to Morocco.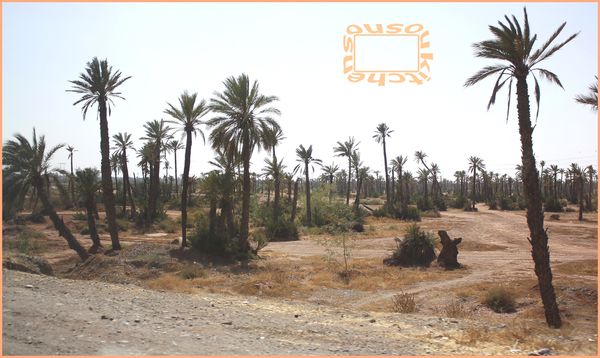 Marrakesh is the main city of the center of Morocco,
Situated at the feet of the Atlas mountains.
It is surrounded by gardens, of palm and of olive groves.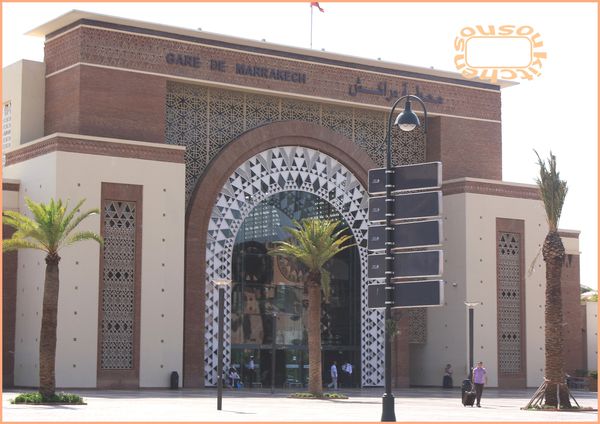 The train station is situated in the city center, it registers
a traffic of more than 3 million travelers a year.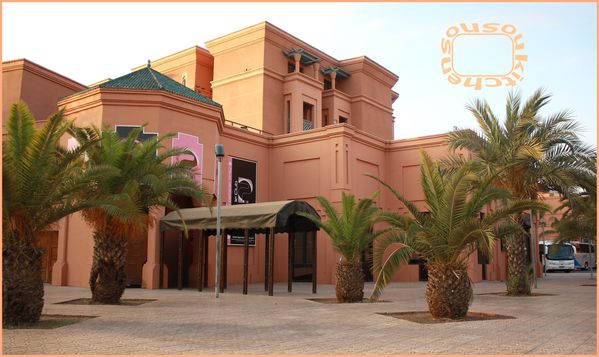 The architecture in Marrakesh is very particular.
What makes the peculiarity
of the architecture of the city is unique color
of its buildings and houses.
The whole city is red.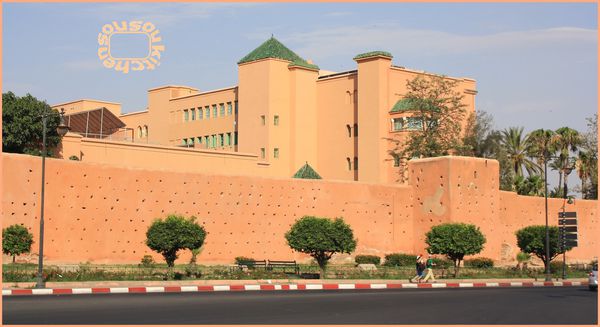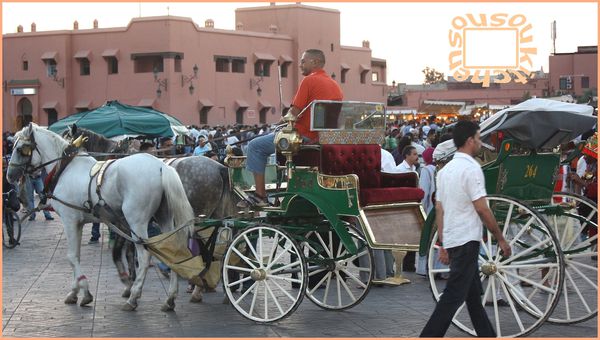 A beautiful charette ready for the tourists
to make the tour of the medina.
Jamaâ El Fna is a famous place situated in Marrakesh close
to the mosque Koutoubia. This place
attract ceaselessly more than a million visitors
to attend the shows by the charmers
of snakes, the trainers of monkeys, the storytellers,
the musicians and the other popular artists...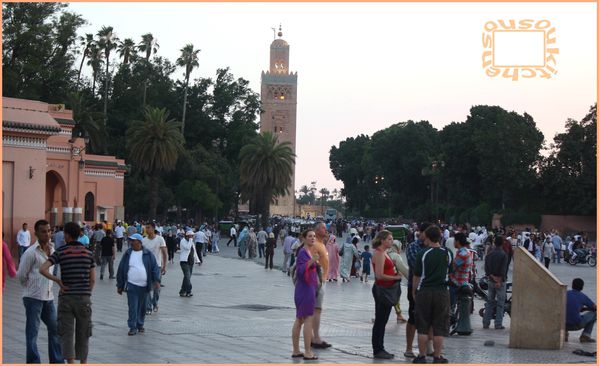 Koutoubia fascinates by the beauty of its forms
and the greatness of its architecture, its minaret,
77 m of top, is visible from more than 25 km.
It is the most famous religious monument
of Marrakesh.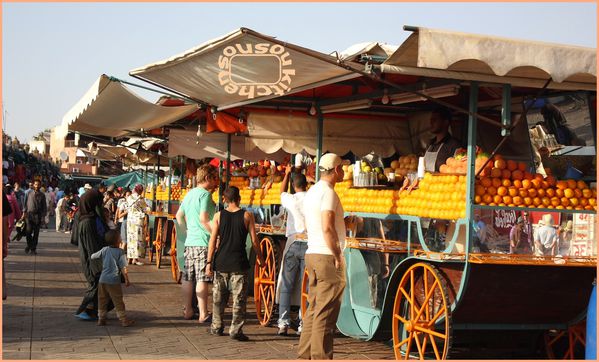 Jamaâ El Fna, on finds of numerous
Salesmen of orange juice.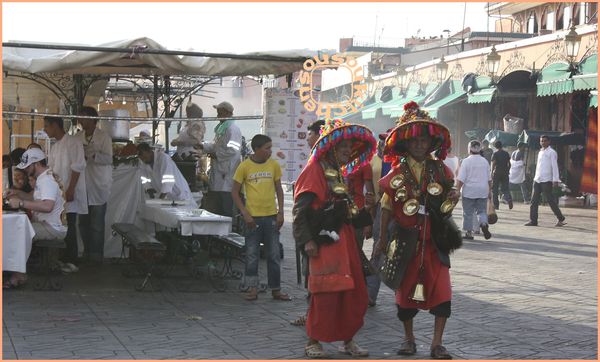 Salesmen of water.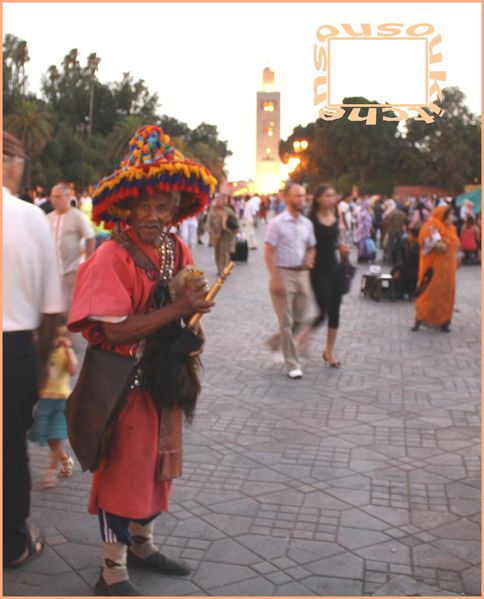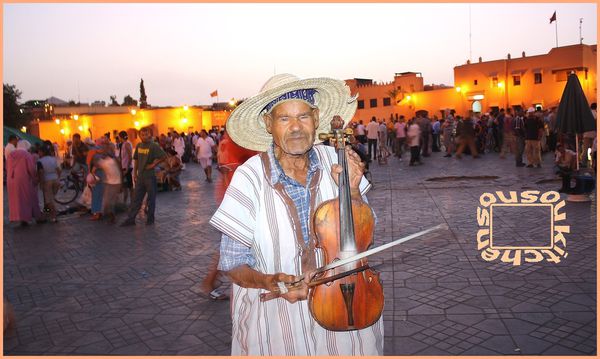 Musicians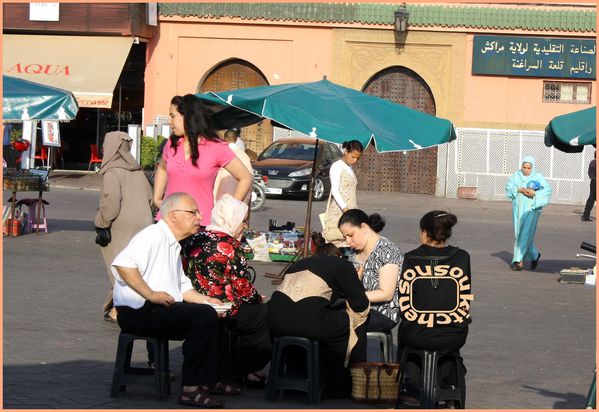 Tattooers of henna called "Naqachat".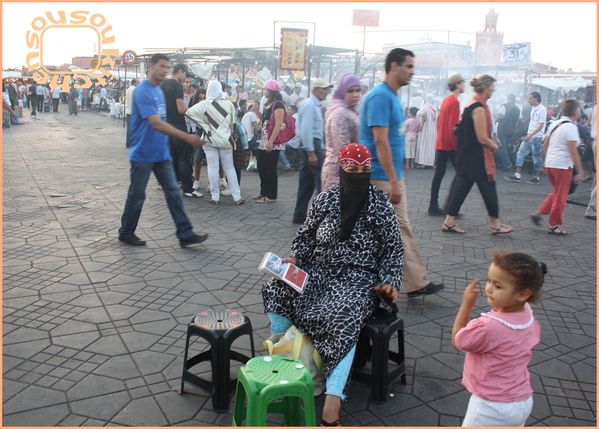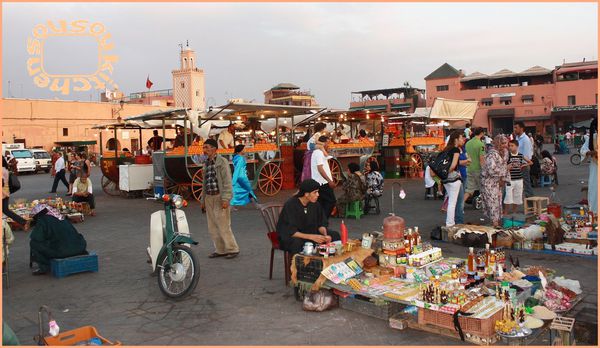 Salesmen of natural cosmetics,
Souak, khol, soap, different oils
( Argan, almond, apple, lavender).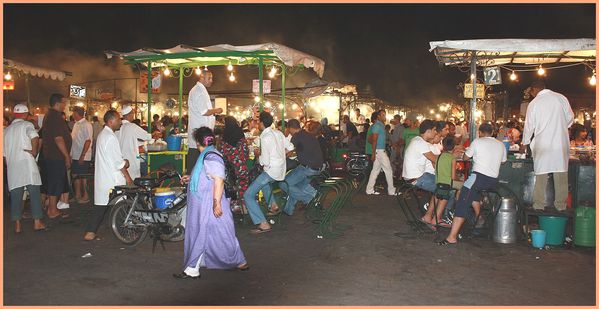 In the dark night, gargotiers settle down and the place
metamorphoses into a gigantic restaurant,
where we can taste
the local specialities for a modest price.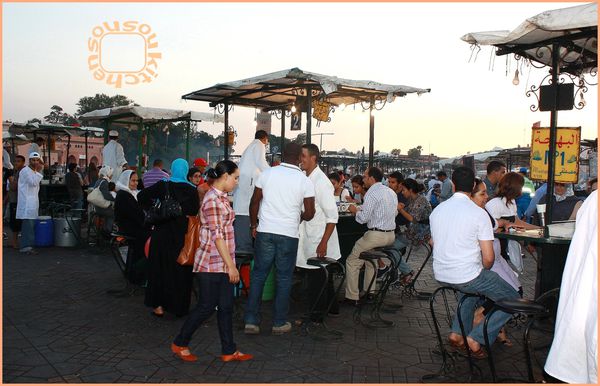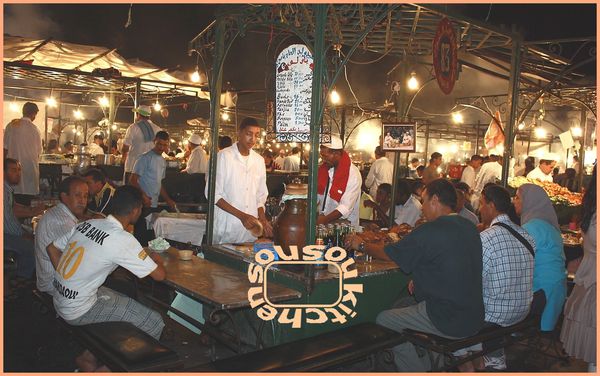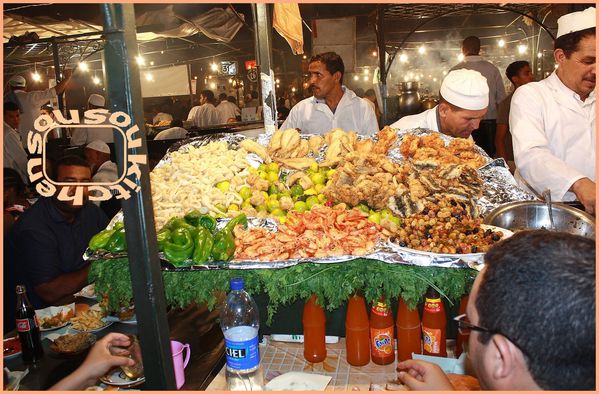 Fishes, squids, shrimps...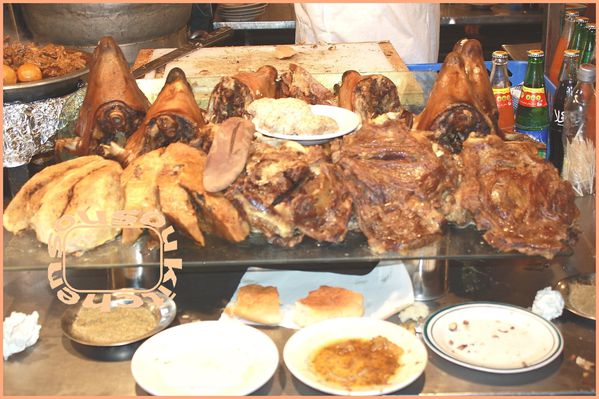 Head, tongue, tripe and feet of sheep.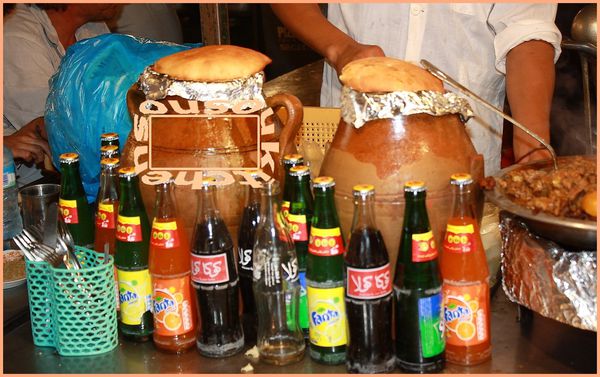 Without forgetting the famous Tangia marrakchi.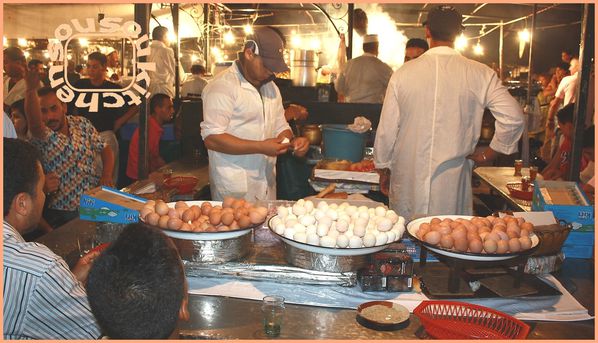 There are also "restaurants" specialty eggs.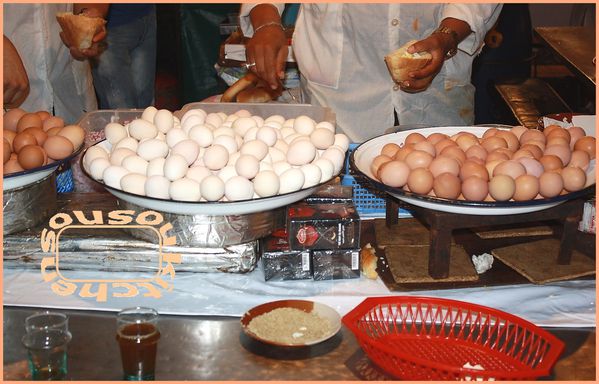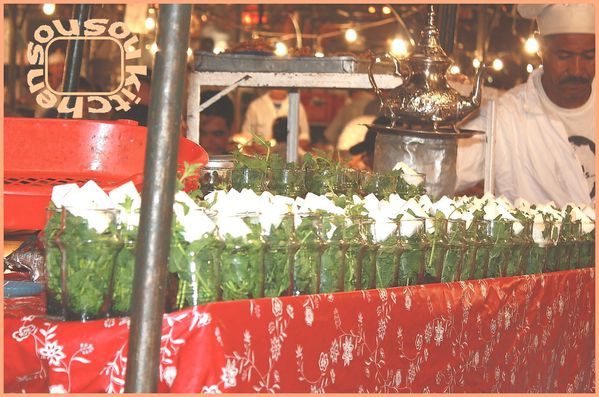 And the national drink of Morocco
the mint tea is also present.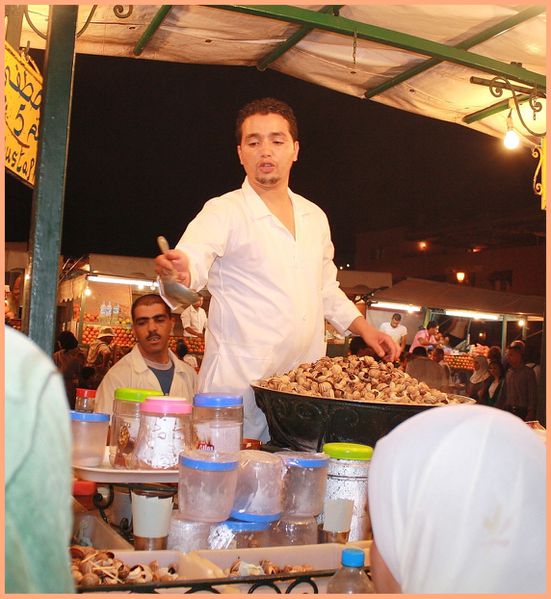 Salesmen of snails.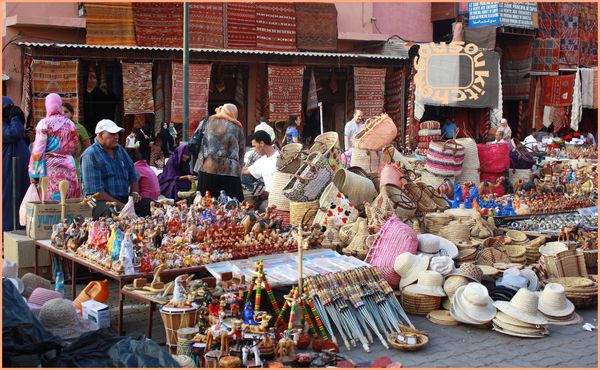 Salesmen of Moroccan home-made products, hats,
baskets, decoration, musical instruments...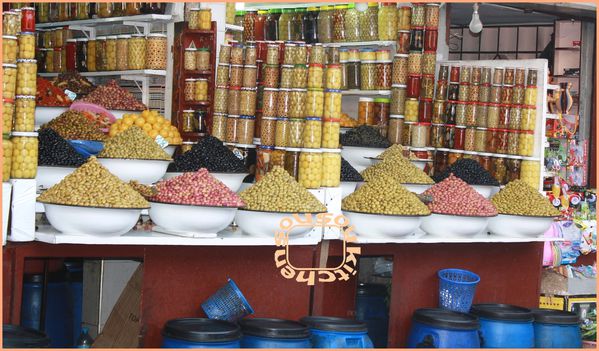 Salesmen of olives and preserved lemons.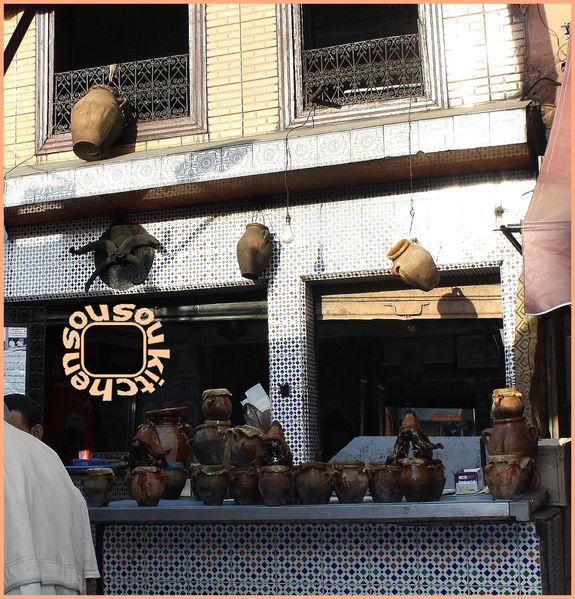 Tangias marrakchis hung on the wall,
expecting to be tasted.
Salesmen of multicolored carpets.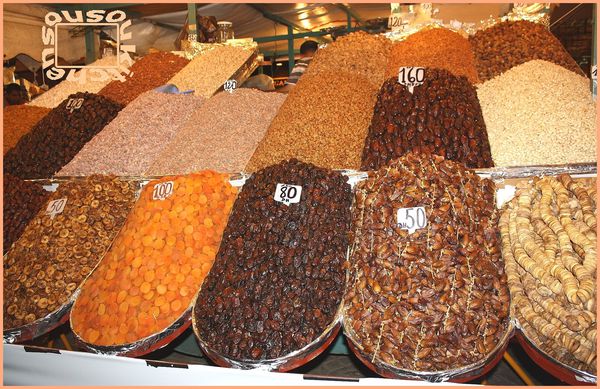 Salesmen of dried fruits.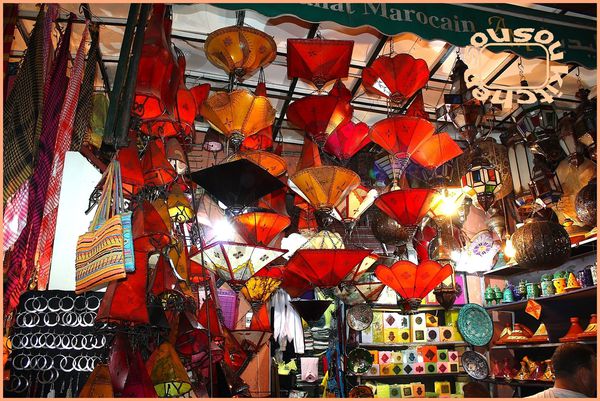 Stores of the Moroccan artisanat.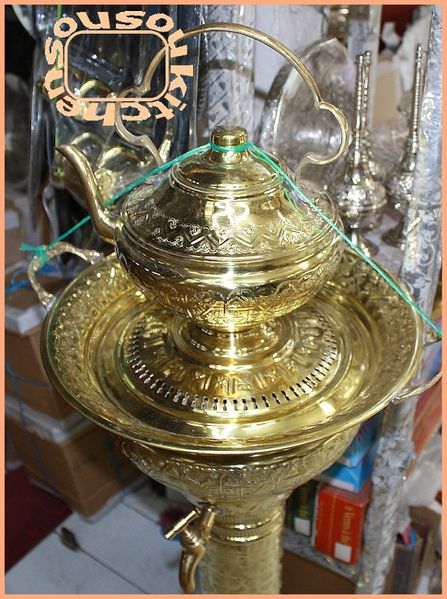 A Moroccan Washbasin.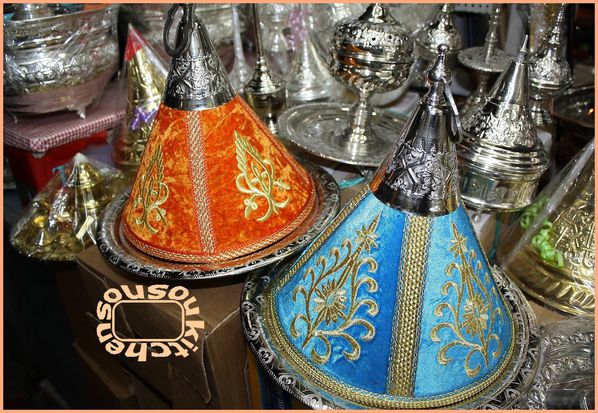 Dishes for celebration.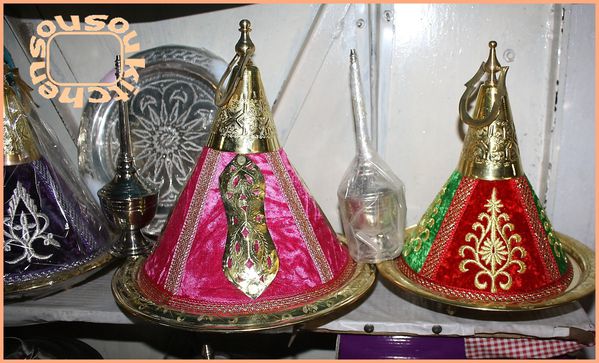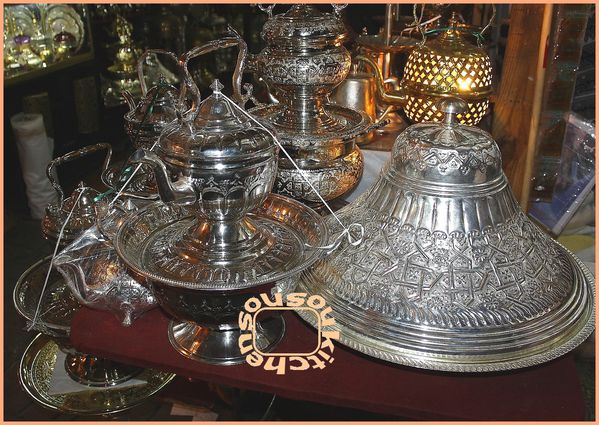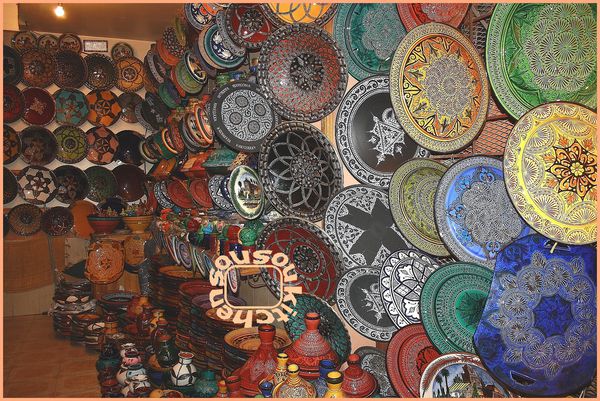 Beautiful plates in many colors.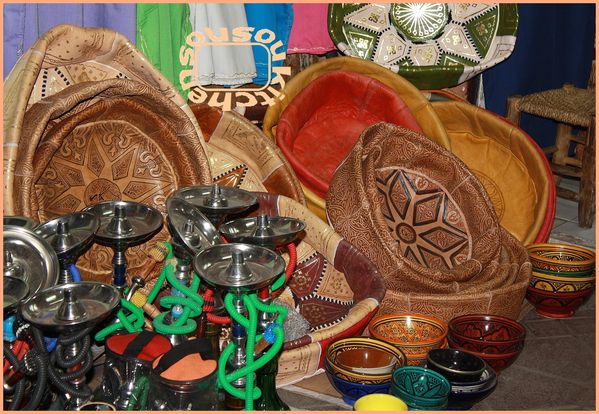 Leather pouffes.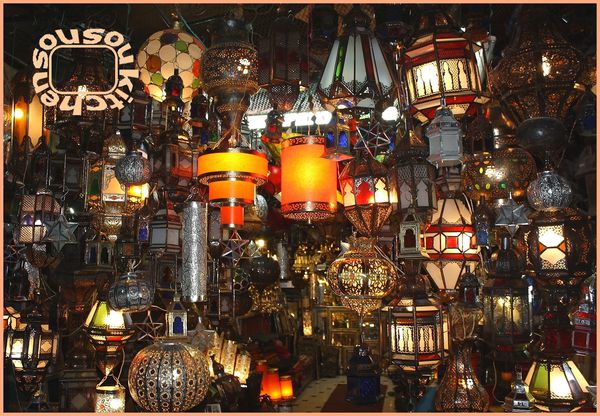 And beautiful lamps which take the breath away.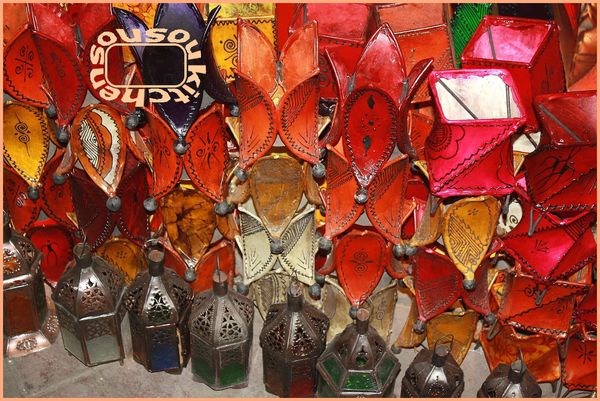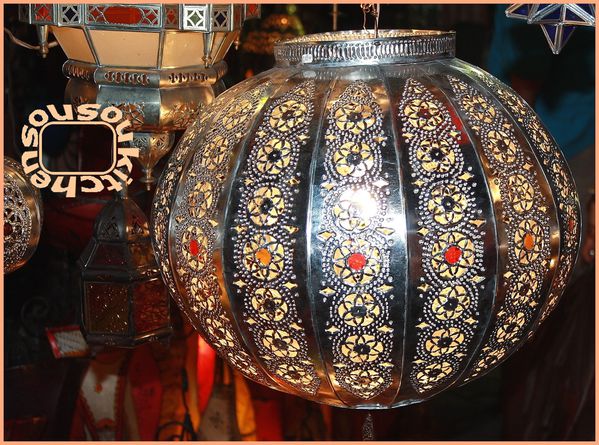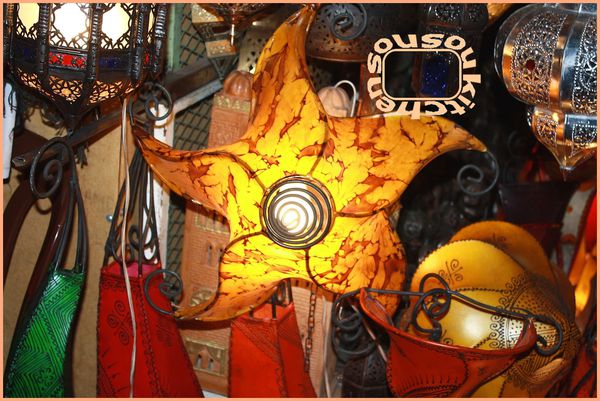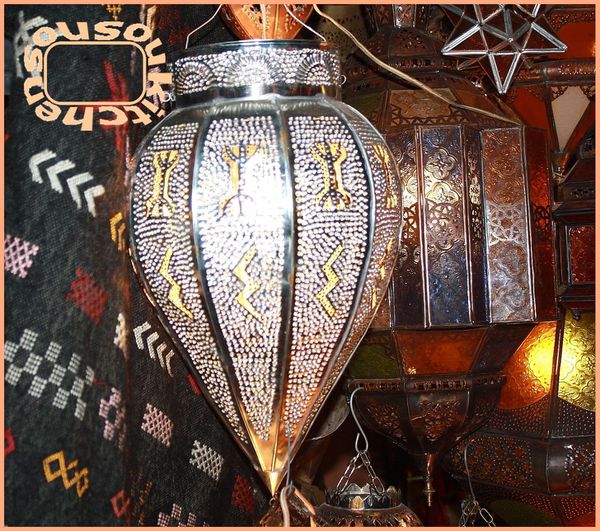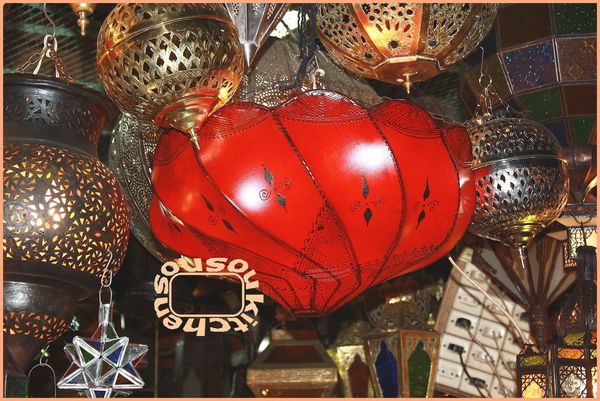 So I let you watch the video that I prepared for you