9 juin 2010
3
09
/

06
/

juin
/

2010
14:14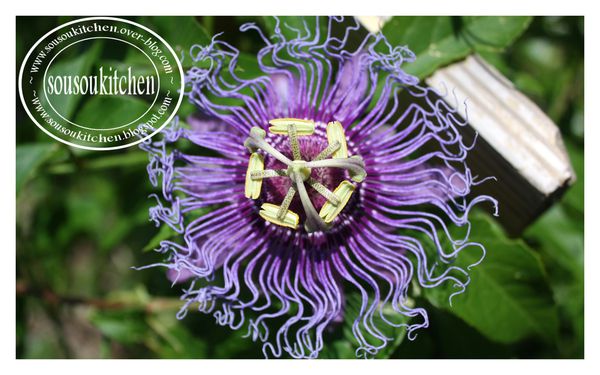 The time has come to say to you, my dear friends, that I am leaving to Morocco for the summer, for those who know me, know very well how much I miss my dear country and my family. I am very happy to be able to find my roots, my family, and my country.

I leave my blog in your hands, my dear visitors, take
the recipes that you want, but make sure not to empty it

.
No, I am just kidding, you are and always will be welcome, my recipes are for you, i am not leaving you, I will continue to read your emails.

My dear mother has multiple recipes for you, I will post them when
I return, in the meantime, I will try to make you go back up former recipes especially during the month of Ramadan inchaallah.

I offer you this magnificent flower from my own garden, it is a Passion Fruit Flower, to thank you for your loyalty, your love and your support.