13 août 2009
4
13
/

08
/

août
/

2009
02:51
Hello, before I present the next recipe, I would like to show
you some purchases which I made.
They are things which I really needed. Since I have started to make recipes, I am no longer interested in clothes and jewels, as before.
Now, I always find myself without realizing it in the cooking section .
Here are the things I bought:
The pestle, it's very heavy, made from stone.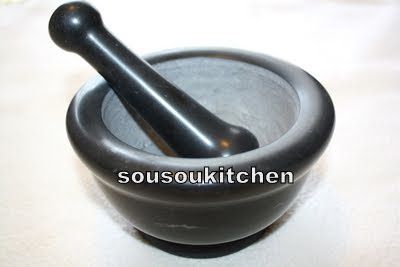 I bought one made from wood when I was in Morocco, it is light,
I rarely use it because it does not grind well.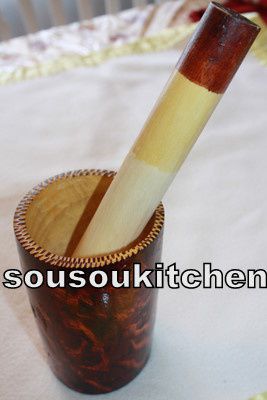 I like to grind my spices just before I use them in my recipes.
They have a strong flavor and a nice smell.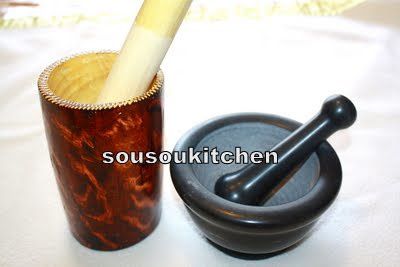 I bought another baking mitts, as you can see, the blue one
is the old one, I used to hear it scream, because it was used
all the time, it was the only one I had.
Now I hear it laughing with joy because it was replaced.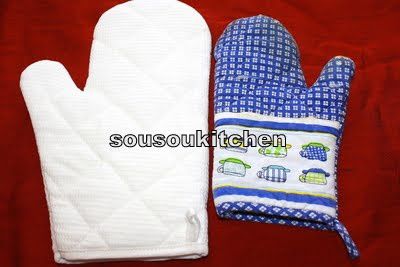 I prepared a cake this week, which I will soon post, I asked
my husband to clean the mold, he is so "perfect" in the kitchen
that he has scraped the mold, so look well at the black spots.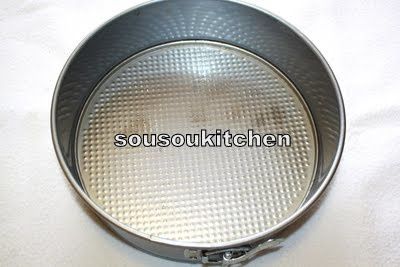 I bought another red pan.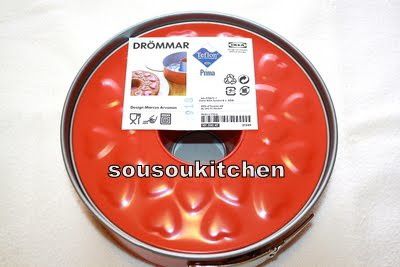 The pan has two lids, one with the hole and the other
one supplementary without a hole, it means that you can
use it for cakes and for pies.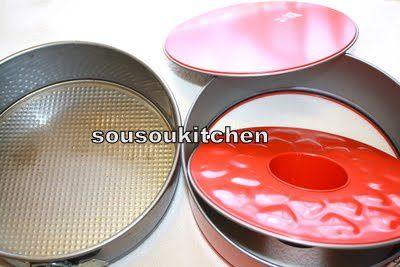 The pan has small heart holes in the bottom.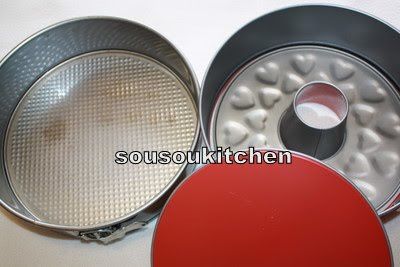 I bought some vanilla sugar (the green package ), I had difficulty
in finding it here in the USA, they have only the liquid which
contains alcohol. Usually I buy the vanilla sugar from Morocco
(the blue package), but I only have one package left.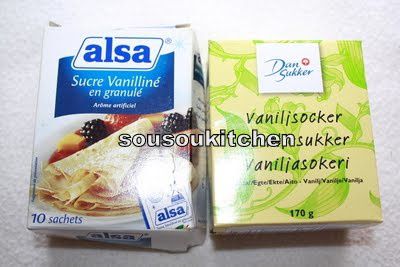 I didn't forget my small princess who always likes to help me
when I am working in the kitchen , my daughter Jenna-Aicha
who is 2 years old.
I bought her this package, a mini-set to prepare cakes.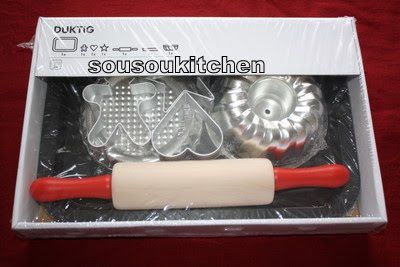 It really looks like it was made for adult use, it has everything that you need to prepare a cake, maybe one day I will borrow it from her.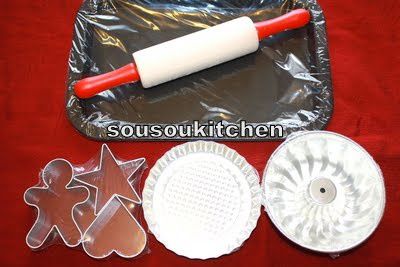 I bought these two tagines from Morocco, I brought one with me
in my suitcase, the second I gave to my husband, in his suitcase,
if one breaks, then we have the second. Thank God they both
arrived safe in the USA.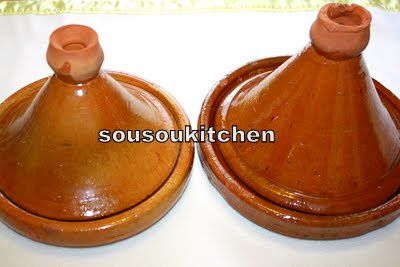 I was tired cooking in them the whole time, above all we have
a lot of varieties of nice tagines in Morocco.
I saw this one in the store, I fell in love with it.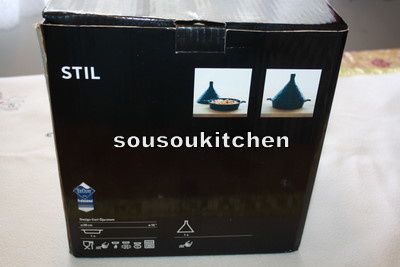 Look at the packaging.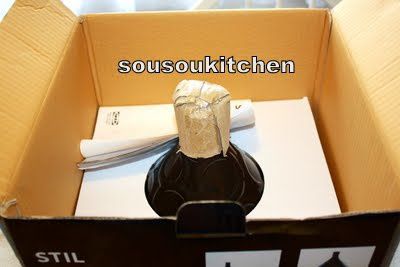 It's beautiful isn't it ?
I will prepare a recipe soon with it.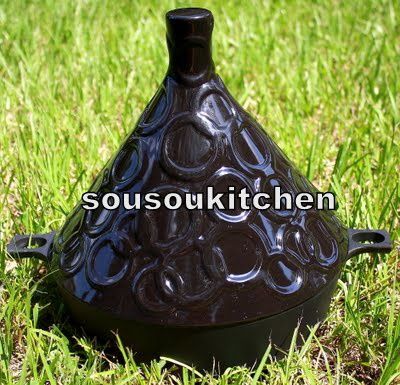 What was really special in this one, it's a iron Teflon,
a heavy pan with a tagine lid which is made from pottery.
Very unusual, even in Morocco, I have never seen it before.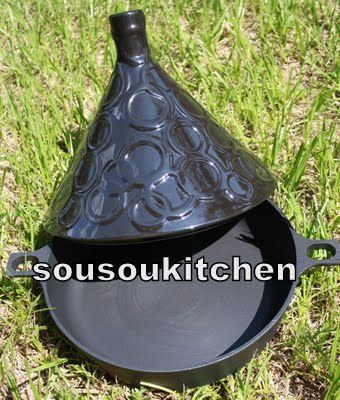 As I told you, the bottom is a heavy pan teflon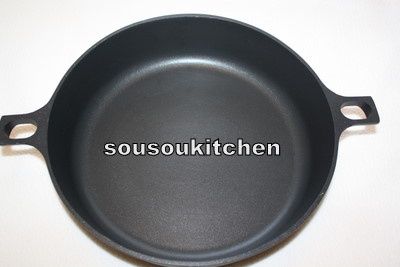 The top is made like a normal tagine, from pottery.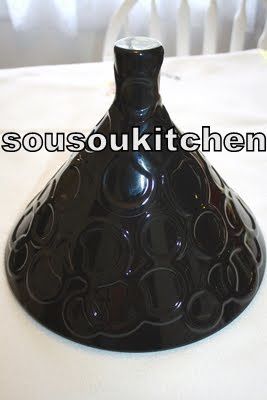 I also bought small containers for spices.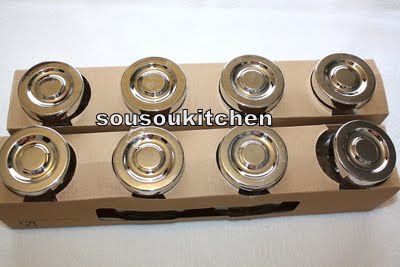 They are cute. Let me explain to you why I bought them :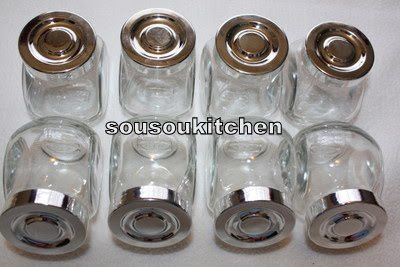 Check this out, where I store my spices, is a mustard bottle.
It has turmeric in it.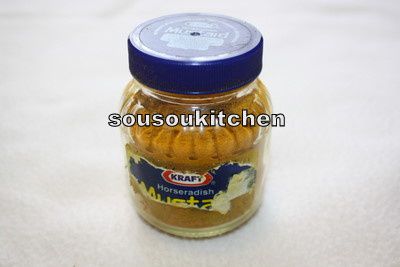 This one is a baby food bottle, it has mace powder.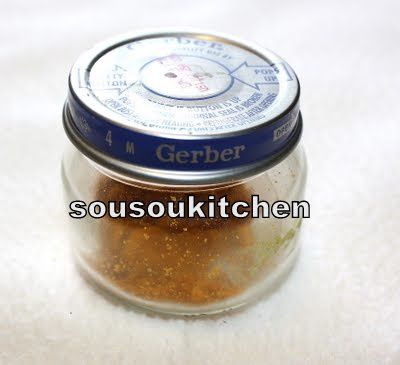 I think this one was for pickles. It has fenugreek powder.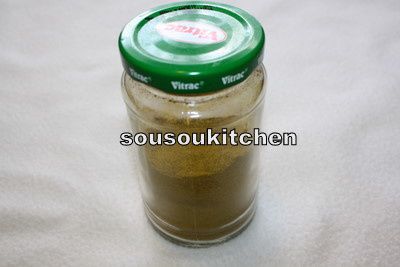 Everybody recognize the nescafe bottle.
I use it to keep my cloves in it.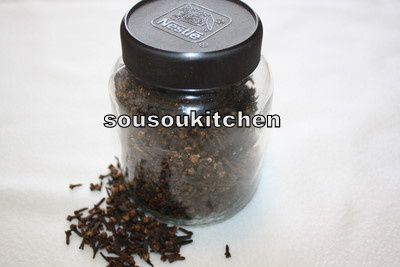 This one used to be a bottle of olives. It has my nutmeg.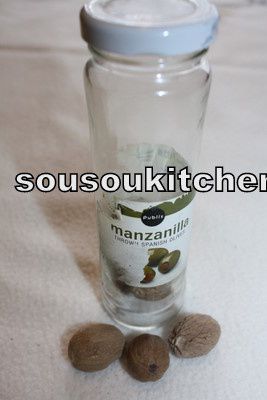 This bottle contained jam, now it contains my bay leaves.





Here is another pickle jar. It has my flaxseeds.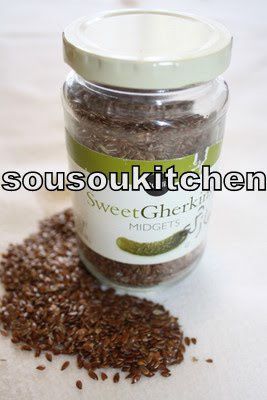 This one contains honey. It has mace now.





It was a pleasant day for me because I found all that I needed,
especially these small bottles for spices, they made the kitchen
more organized.
I promise to myself to buy more bottles, so that all my spice
bottles are the same.