11 octobre 2012
4
11
/

10
/

octobre
/

2012
00:54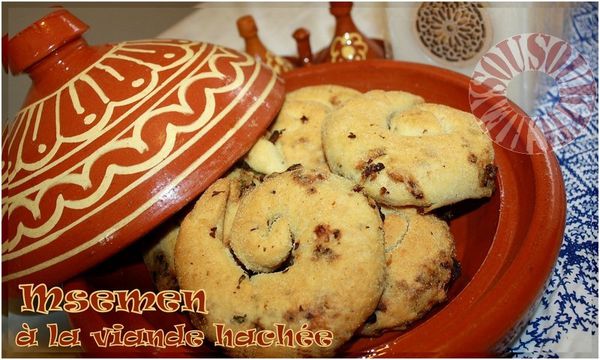 I invite you to watch the video
at the end of the article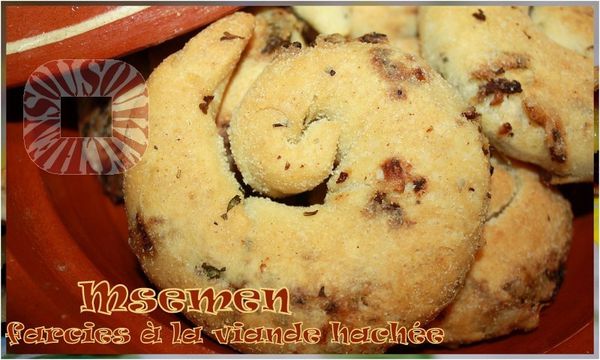 I posted you several recipes on video of stuffed Msemen, this time it is a recipe of stuffed Msemen with ground meat and even the way of
folding this msemen is different from the others
which are already posted.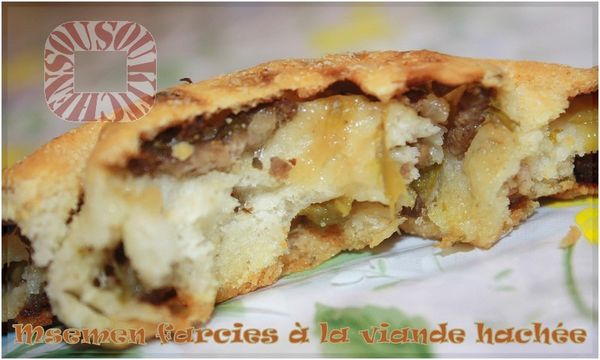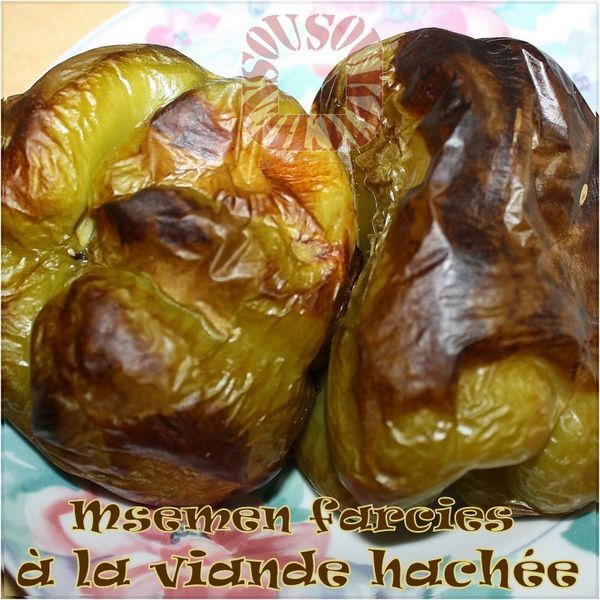 I added to the stuffing green pepper that
I have roasted in the oven, it gives a nice flavor
to the stuffing.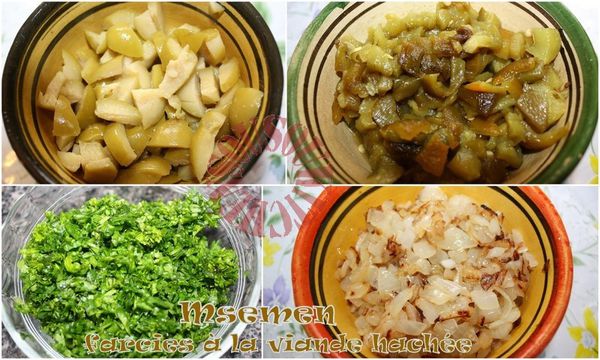 I also added onions which I have sauteed over
a low heat with a little bit of vegetable oil,
diced green olives and chopped parsley.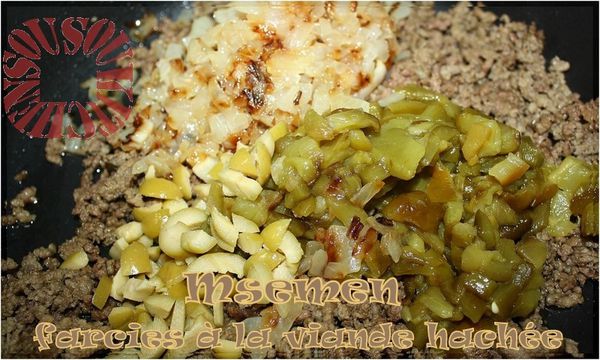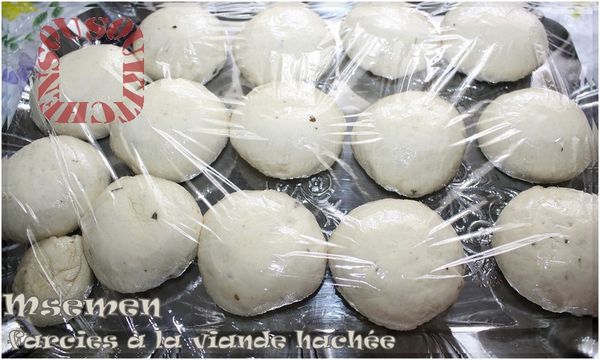 Let the balls of Msemen rest
before beginning to stuff them.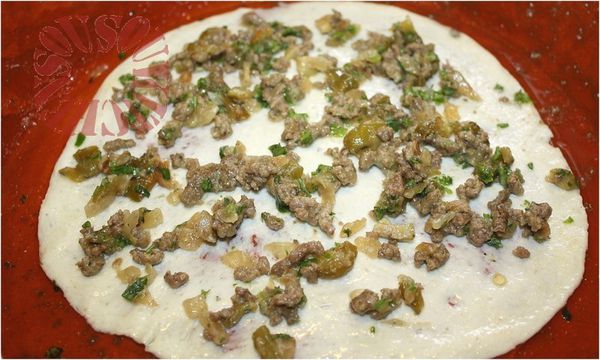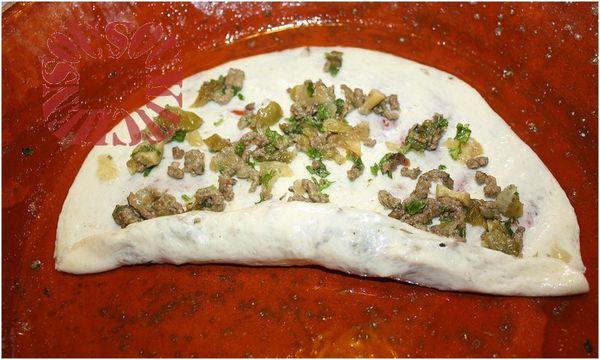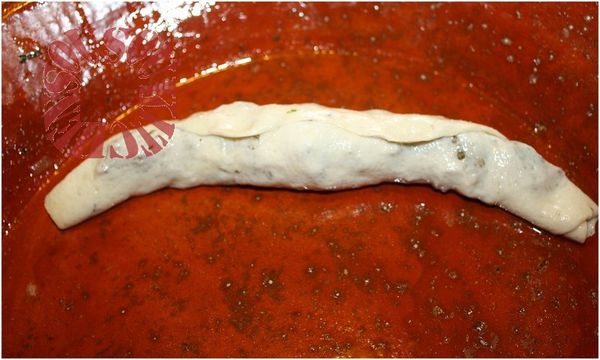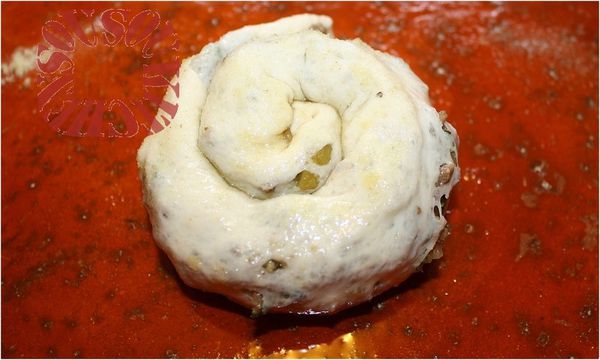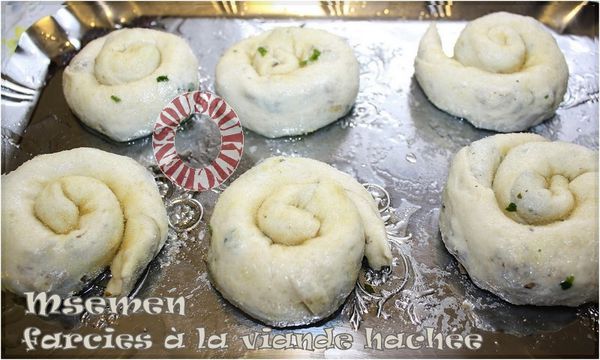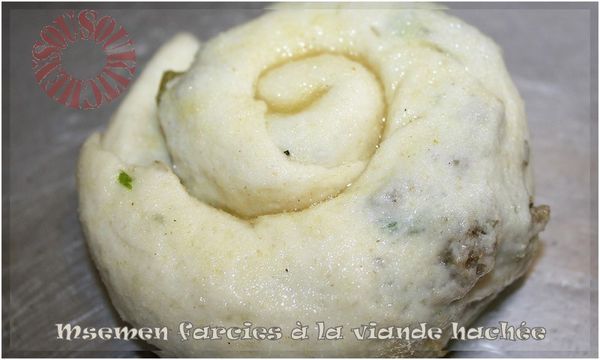 Let rise 1h before putting Msemens in the oven.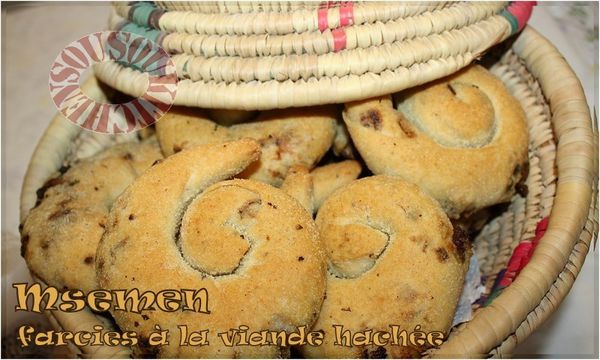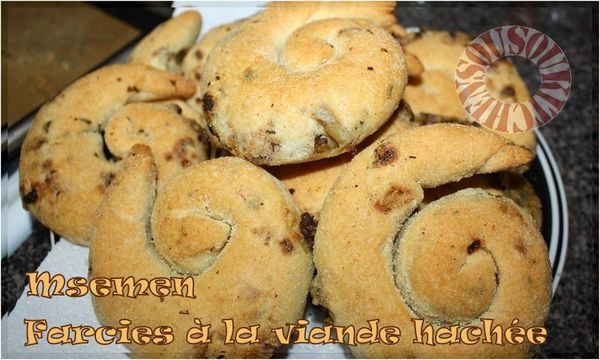 The video