2 septembre 2015
3
02
/

09
/

septembre
/

2015
15:22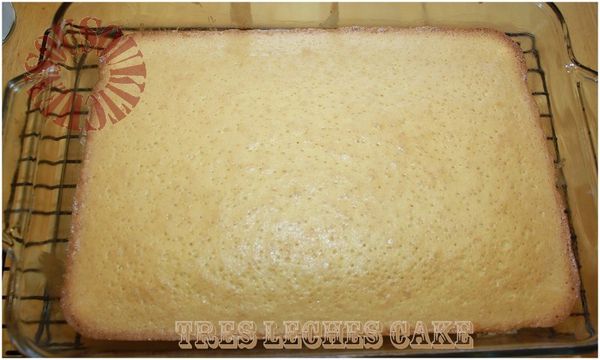 Before I talk about the new recipe, let me take a minute to thank for your visits, your comments and especially for your votes at Aftouch cuisine.
The current recipe comes from America,
Tres Leches Cake.
I invite you to watch the recipe
at the end of the article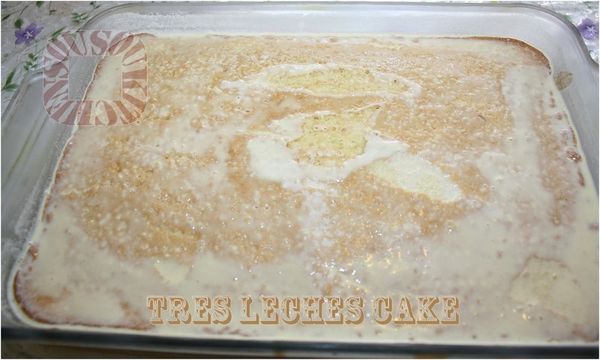 This tres leches cake is a traditional dessert
generally of Venezuela, Mexico and of Central America . It is a cake dipped into three
Various milk: whole milk (or cream),
Sweetened condensed milk and the sweet
condensed milk.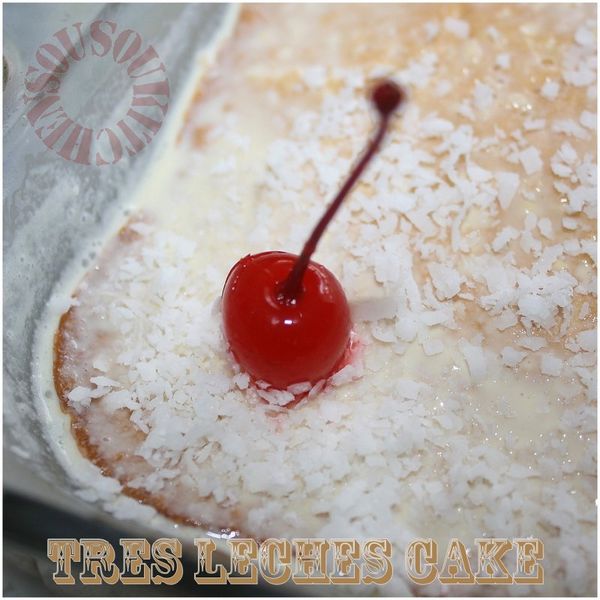 It is the second time that I prepare this cake.
The first time, I prepared it a few months ago
but I forgot completely to film the recipe, until I began to taste the result, but it was too late. I have decided to do it again, first because my family oved it, second because I want to share with you these delicious recipe on video.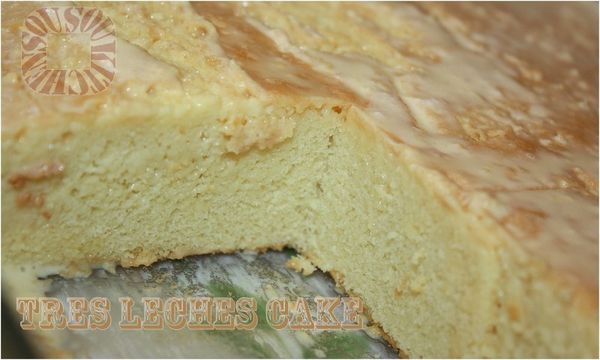 The tres leches cake is very delicious, it is
excellent with the flavor of three milk,
it leaves the mouth dancing of enjoyment.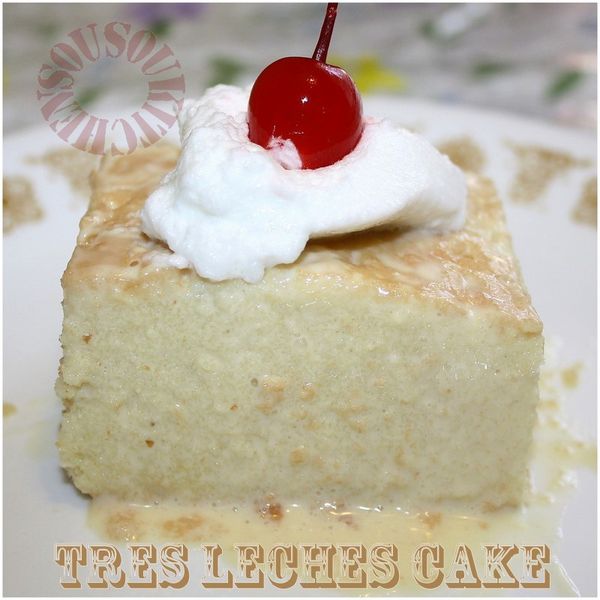 To have a good result, it is necessary to leave
the cake dipped into three milk minimum 4 hours,
rather a whole night (for me).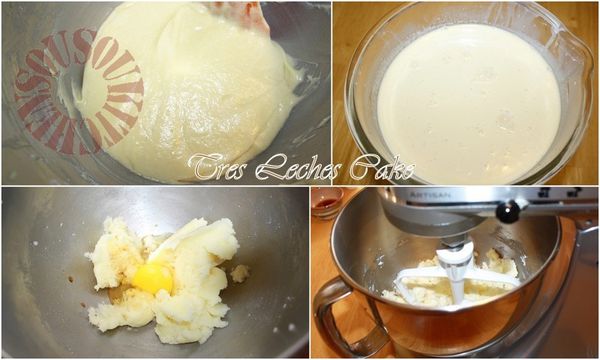 It is necessary to use a mould of 22cm x 33cm.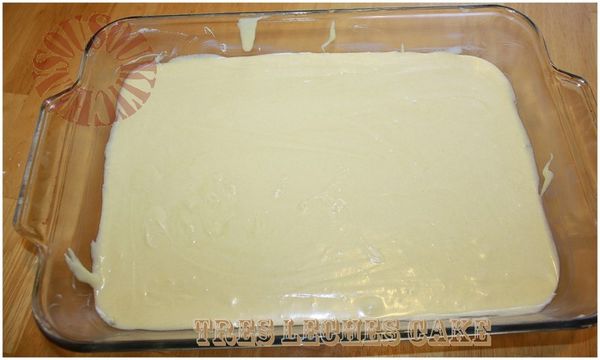 Bake the cake on 200 C, during 20-25 min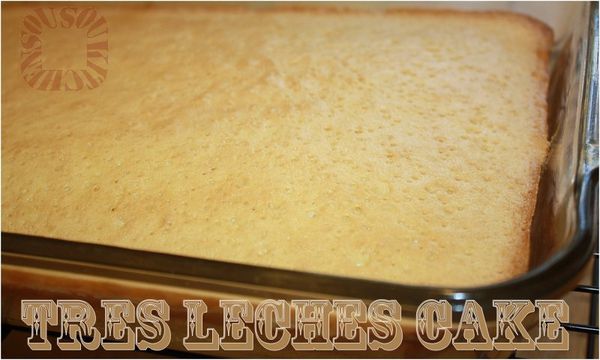 Let cool the cake 30 min before dipping
it in the three milk.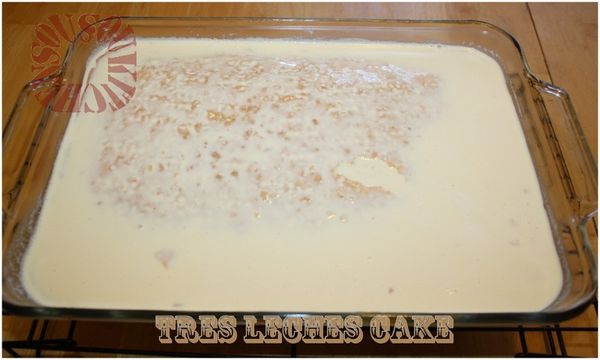 Pock the cake with a fork everywhere,
pour the mixture of whole milk, condensed milk
and sweet condensed milk above.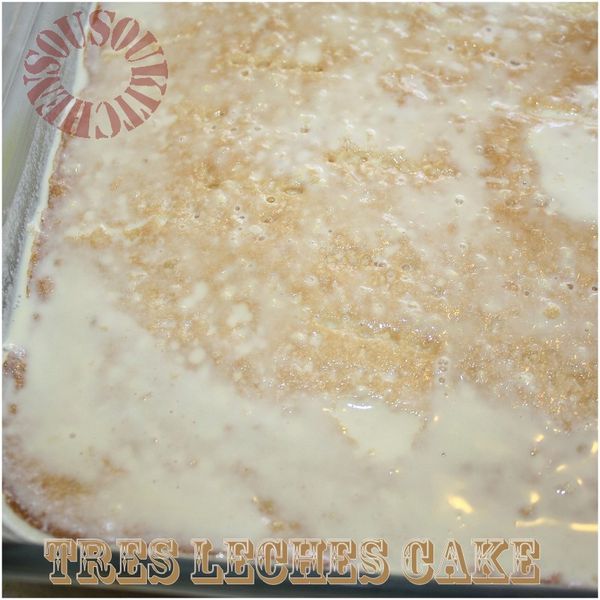 Put in the refrigerator a whole night rather
(if you can resist, if not 4 hours are enough).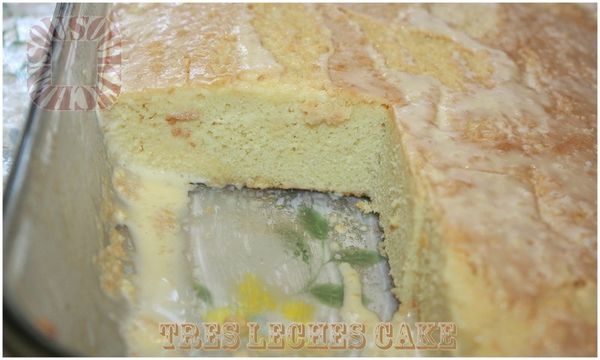 Just before serving the cake of tres leches,
decorate with a whipped cream or with
coconut flakes.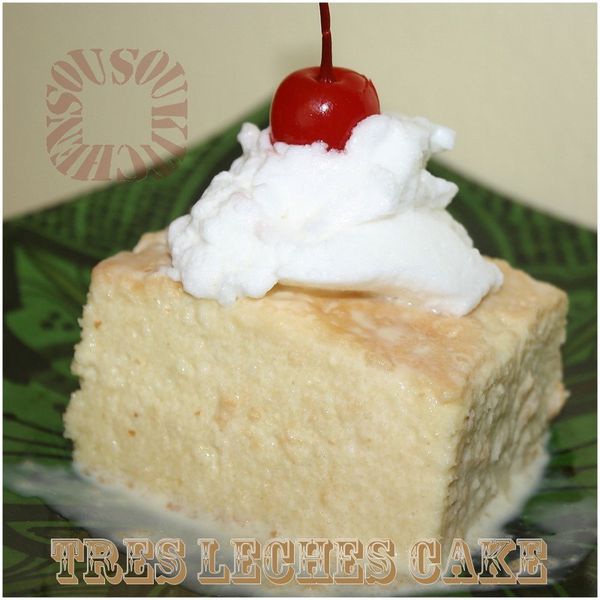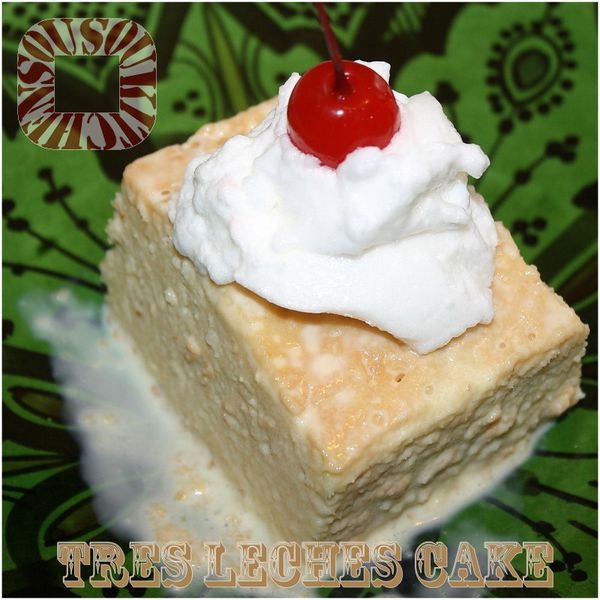 The video