18 novembre 2012
7
18
/

11
/

novembre
/

2012
22:21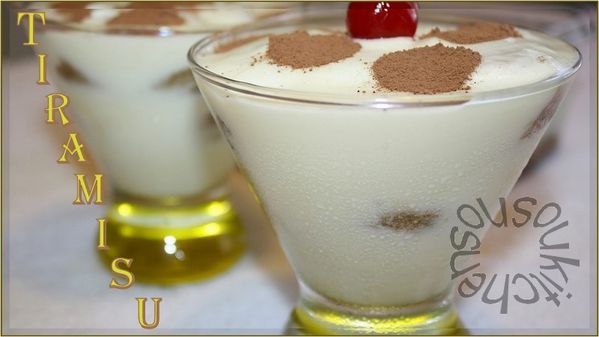 Tiramisu is a popular Italian cake, the ingredients
are: eggs, sugar, mascarpone, biscuits "Lady fingers",
Coffee, cocoa powder, they are separately prepared
and stacked in independent layers.
I invite you to watch the video at the end of the article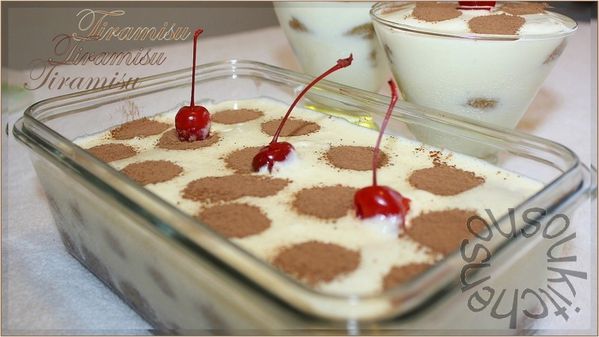 The first time I have Tiramisu, it was
in Germany in an Italian restaurant.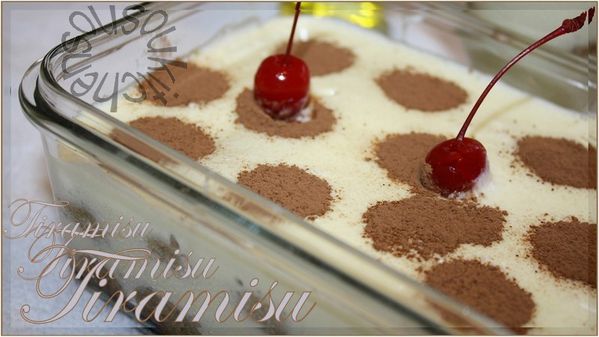 Usually, I am not a great fan of cakes but Tiramisu
makes an exception, it has a great coffee flavour,
it leaves the mouth dancing for joy.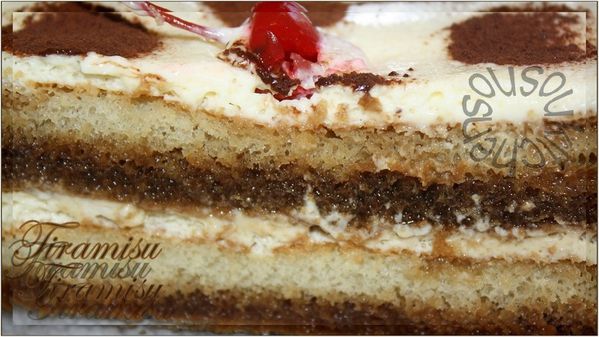 As you see in the pictures, I prepared a big
dish and small individual portions, just to show you that
you have many choices (as I do in most of my recipes).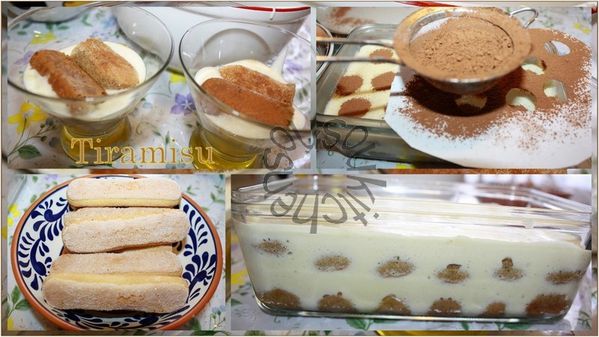 It is a very simple recipe which you can prepare
at home by yourself without going to the restaurant
to taste this great famous Italian cake.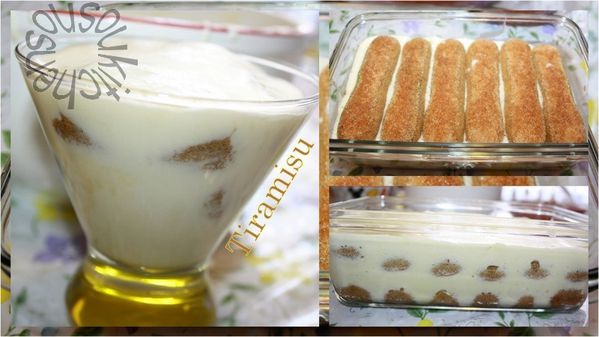 Once prepared, keep tiramisu in the refrigerator
as much as you can before cutting it.This helps
to keep it firm which is important especially during cutting.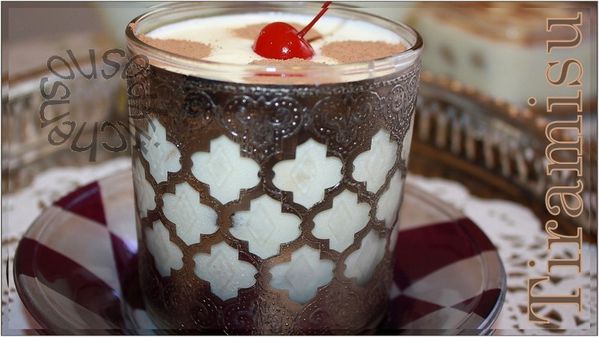 Many recipes for Tiramisu asks for mascarpone
cheese. It is not really necessary, you
can replace it by a cream cheese just like I did,
especially when mascarpone cheese is very
expensive (here in the USA that is the case).
I do not really appreciate it,
I find that mascarpone cheese has
no flavor as compared to the cream cheese.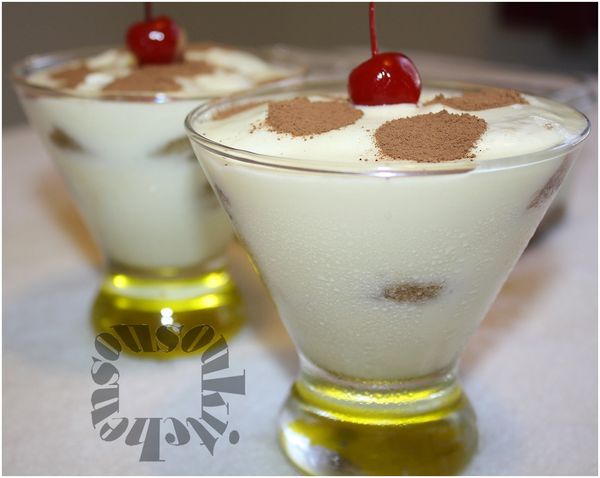 Try my version
and give me your opinion.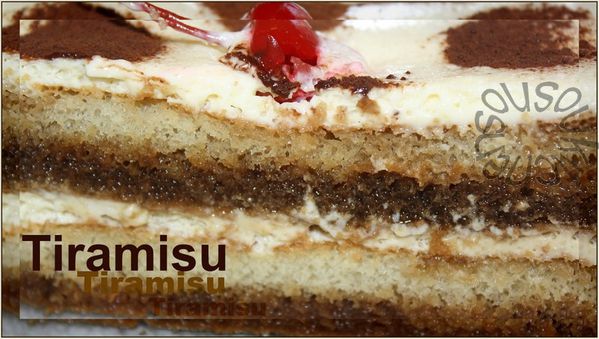 The video