28 mars 2013
4
28
/

03
/

mars
/

2013
13:49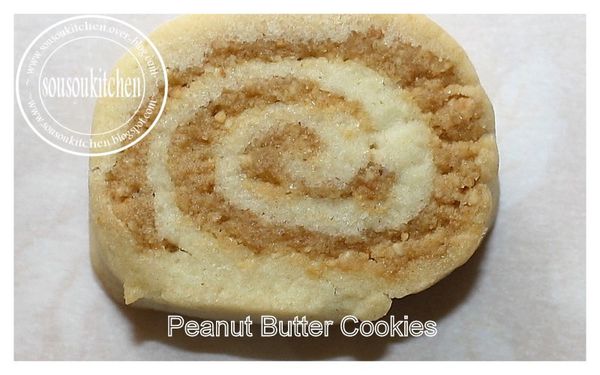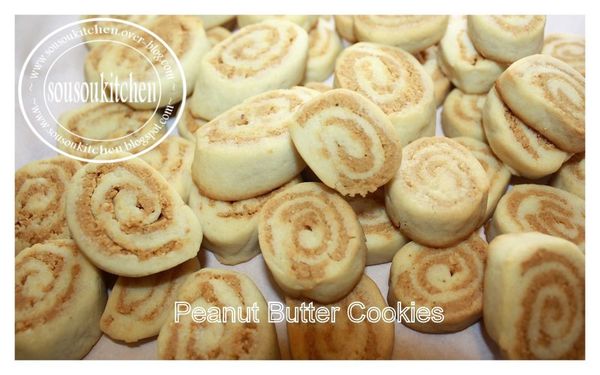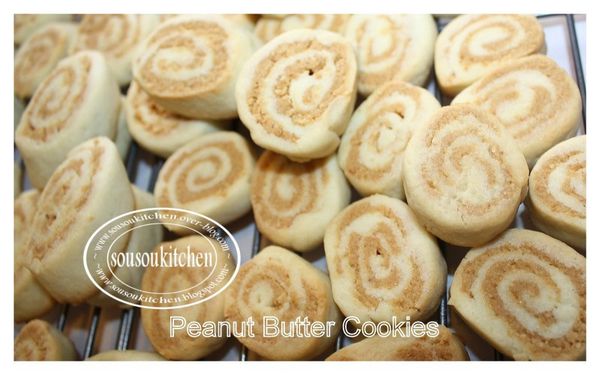 Hi friends, today I would like to share with you a type
of Peanut Butter Cookies, you can replace the peanut
butter by almonds, they are tender and very delicious.
INGREDIENTS :
* 1 1/4 cups flour
* 3.4 oz powdered sugar
* 8 Tbs soft butter
* 1/2 tsp baking powder
* salt
* 1 egg
* 3.5 oz sugar
* 7 oz roasted peanuts
STEPS :
Mix together flour, powdered sugar, baking powder,
salt and butter, you will obtain a sandy mixture,
add the egg and continue to mix until you get a
soft dough. Wrap in a plastic bag, put in the fridge 30 min.
Roast the peanuts, mix with sugar
(the peanuts should be still hot),
set aside.
On a floured surface, spread the dough out,
cover it with the peanut mixture.
Roll it and put it once again in the fridge.
Prepare the baking sheet, cover
it with parchment paper.
Cut the stick into small pieces.
Place into the baking sheet.
Bake in a preheated oven at 360 F, 12 min.
Here is the video for more details.