22 octobre 2013
2
22
/

10
/

octobre
/

2013
14:09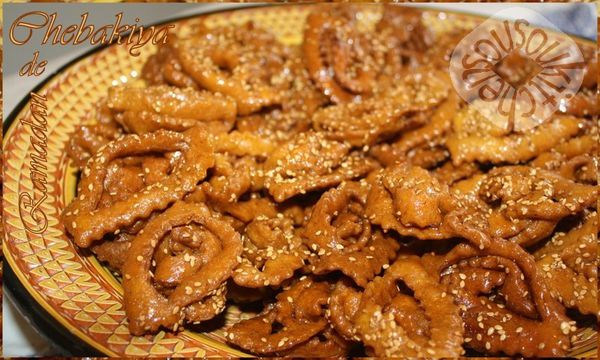 Here is the famous Moroccan Chebakiya or Griwech,
which is present in every house and on
every table during the month of Ramadan.
I personally eat them with Harira soup HERE.
In Ramadan, you can smell Chebakiya in every
street of Morocco. However, it is not limited just
for Ramadan, you can eat them during any time of the year.
I post you the video at the end of the article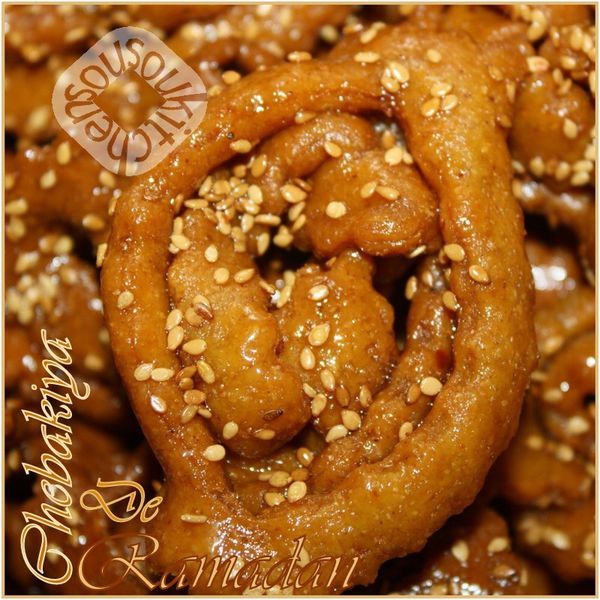 I reposted the recipe for you because I wanted
to show you the steps to make Chebakiya.
It is very important to indicate that it is necessary
to sift all the dry ingredients, if not the dough
will tear while you form Chebakiya.
First you will need these pastry Roulette
or these cutters specially for Chebakiya.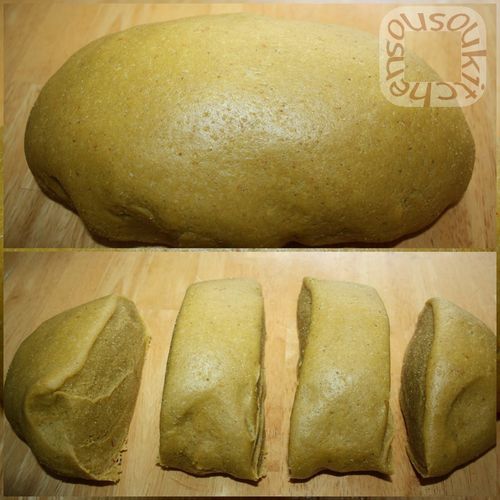 Knead the dough well and cut it in 4,
wrap them in a foil and place them in the refrigerator.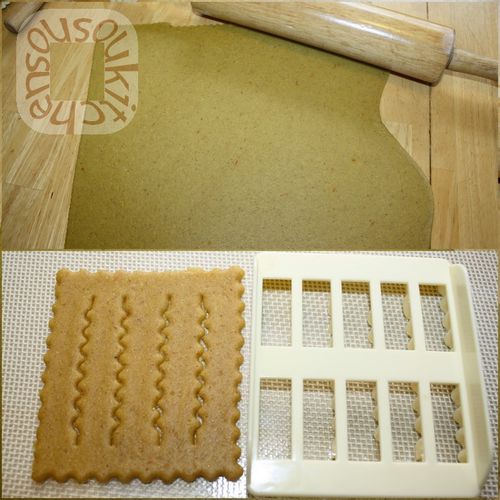 the pastry form of Chebakiya are sold in
various forms, small and large, I know that
you're going to ask me where I bought them,
well as usual in Morocco

.
Attention: it is necessary to flatten the dough well,
because the dough contains yeast, this means
Chebakiya is going to rise while cooking.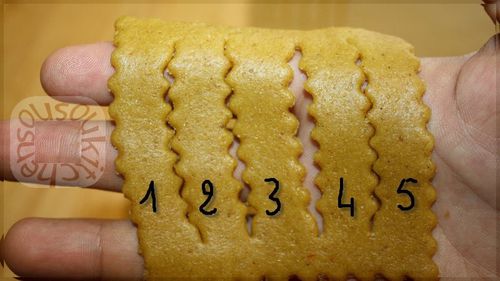 You will have 5 strips.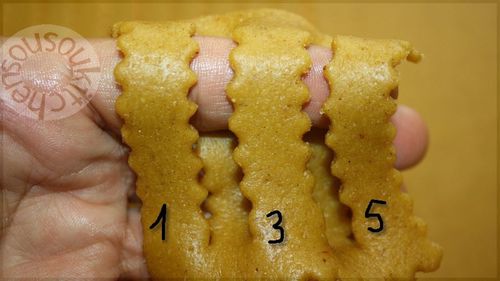 You take number 1, 3 and 5 without cutting the square.
Place your finger in the inside of these three strips.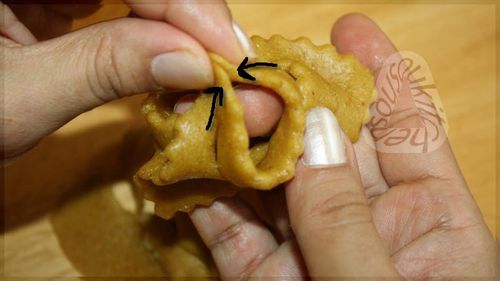 Then you take both ends:
The end which is at the top and the other which is below.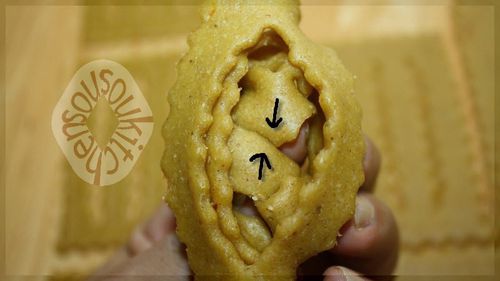 Bring them together in the inside and pulling them through.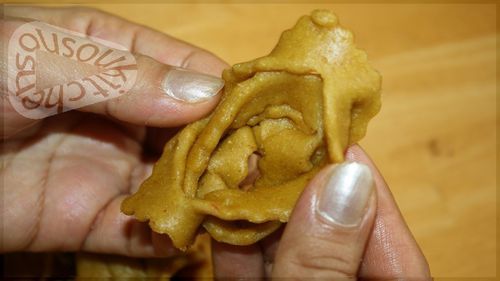 Open Chebakiya to give to it
a flower shape.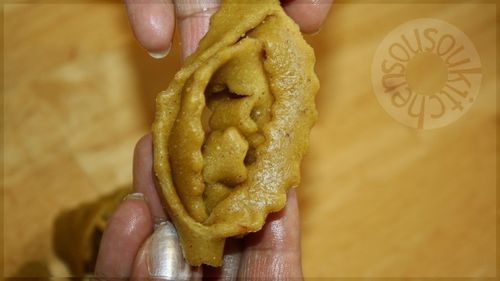 Place Chebakiya on a baking sheet. Work all the dough so.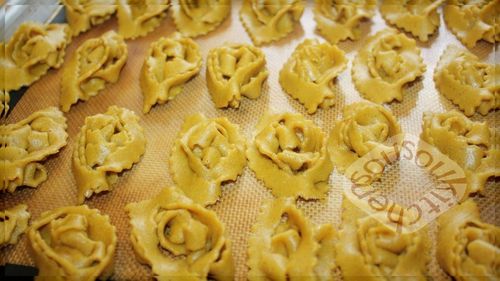 Deep-fry them as soon as you finish
forming Chebakiya.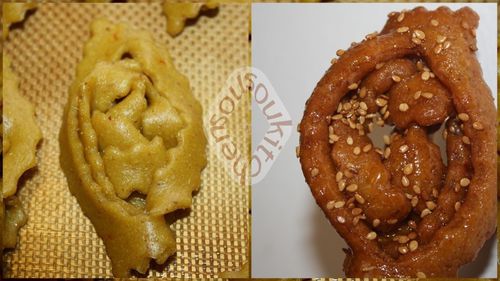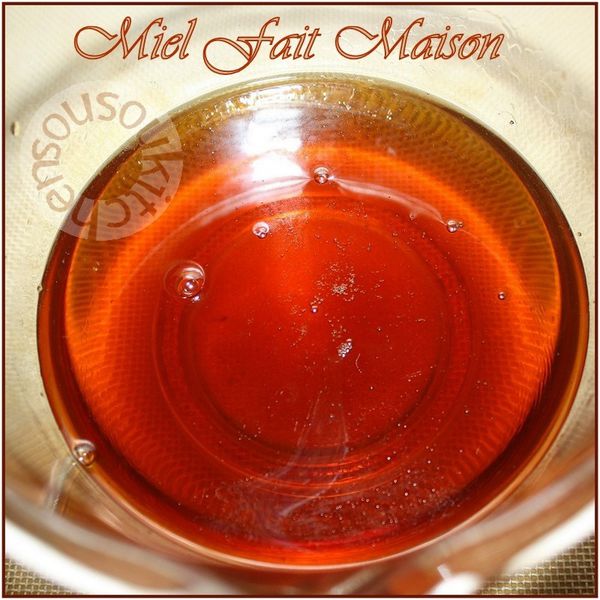 This honey is home-made, I already
posted the recipe and the video ICI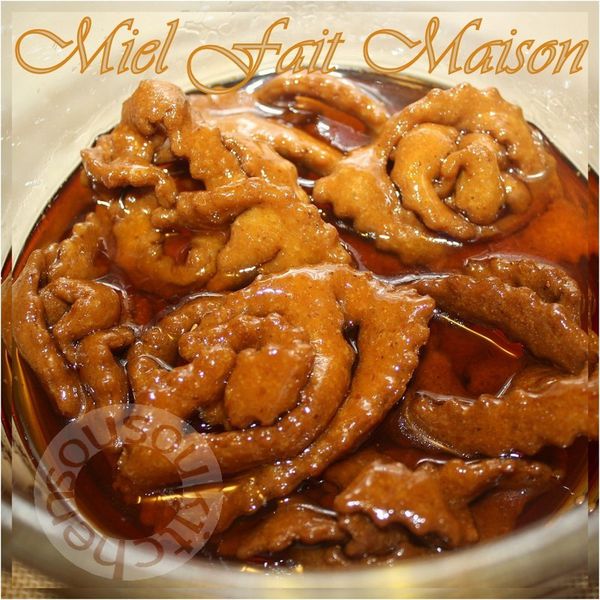 Let Chebakiya absorb the honey a few
min before draining it.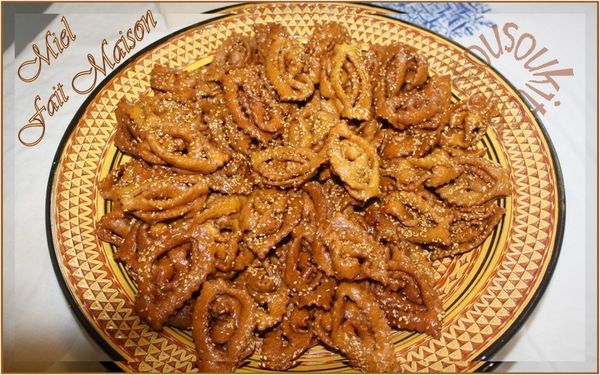 Sprinkle with sesame seeds
or crushed almonds.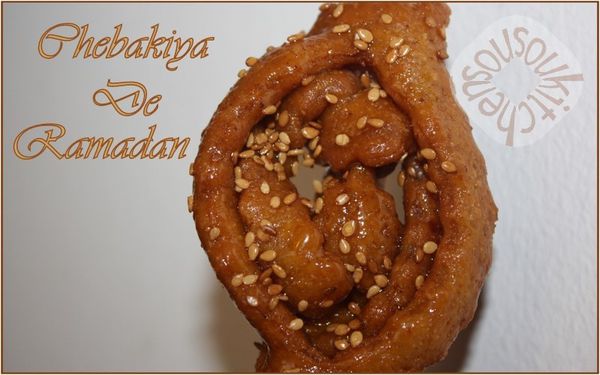 The video