26 décembre 2010
7
26
/

12
/

décembre
/

2010
07:00
I always receive questions concerning the Moroccan cooking potsTagines that I have, so I present them to you all at the same time, here is my collection of tagines, I am very attached to this object knowing that it is a part of my Moroccan culinary culture.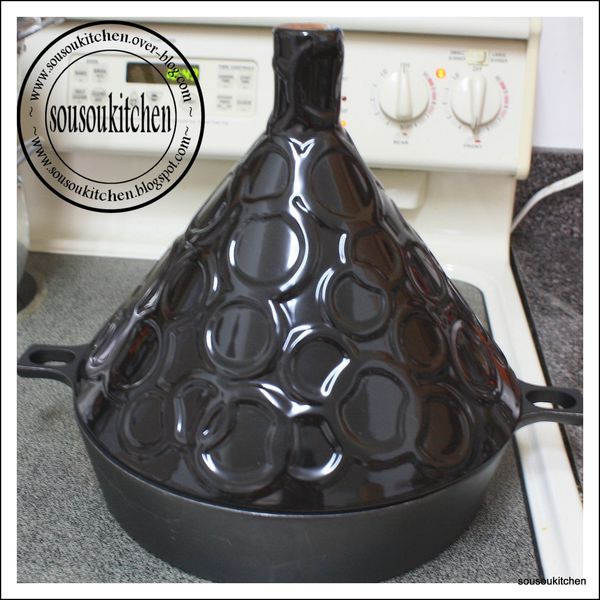 I begin with this beautiful black tagine that
I bought here in the USA, (the rest of Tagines are bought
in Morocco), it is expensive because the bottom
of this cooking pot is a pan kind Tefal.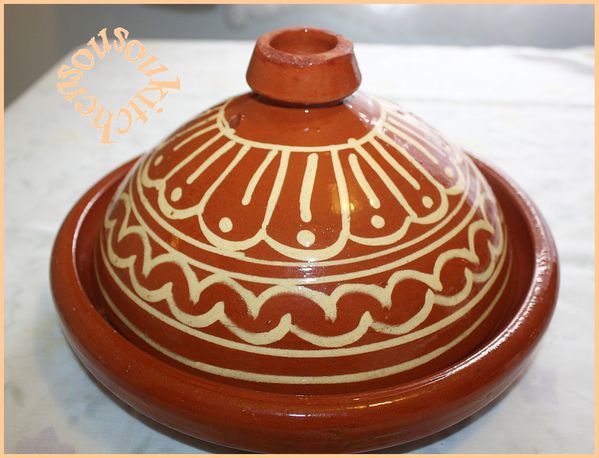 I liked this Tagine
because it has the shape
of a hat, a little bit bizarre but beautiful.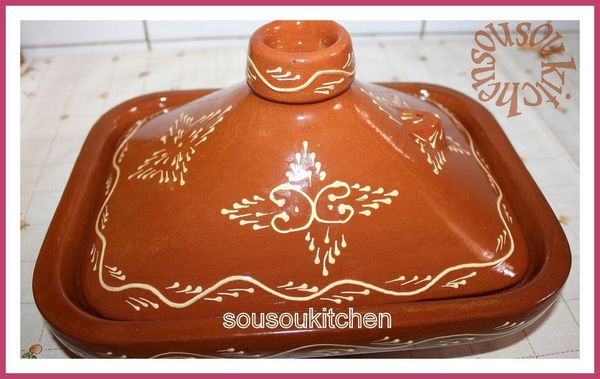 I bought this tagine during the last holidays
In Morocco, it is a bit expensive because it is the latest
model of tagines this summer, it is rectangle as you see,
the inside looks like a grill.They are sold in super markets.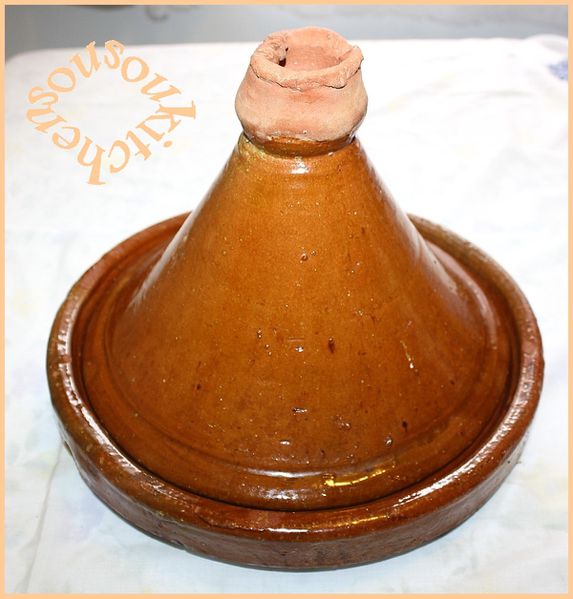 This one was my first one,
It is not expensive at all, my mother bought
it for me in the Souk of the medina.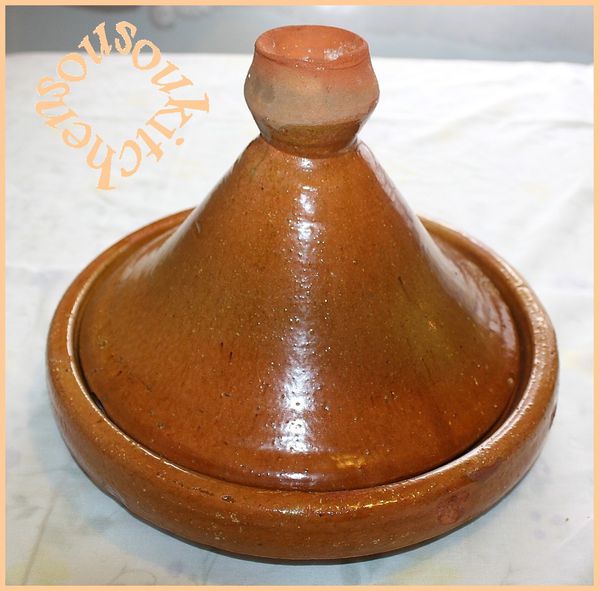 That one too, it is just smaller than
that the other one of the top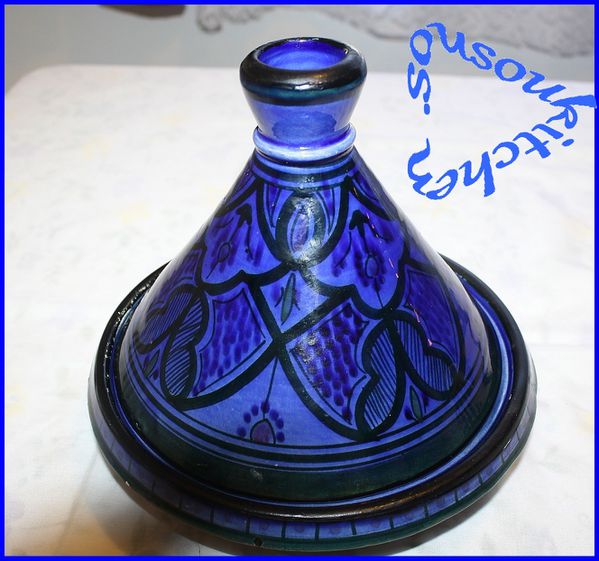 This beautiful blue tagine is only for the presentation,
It is not made for the cooking.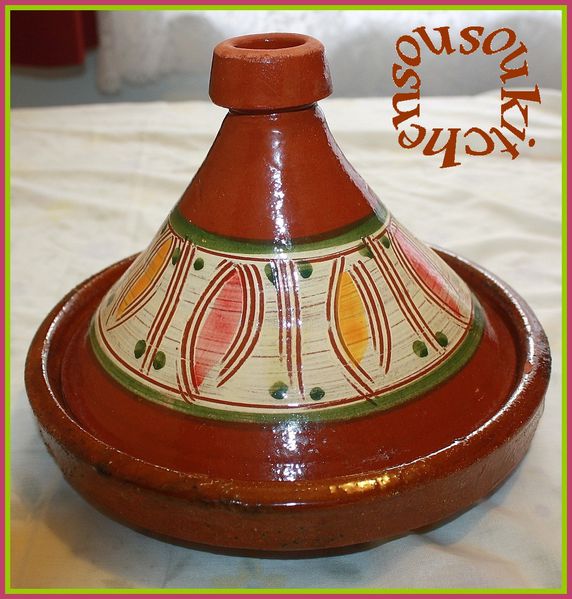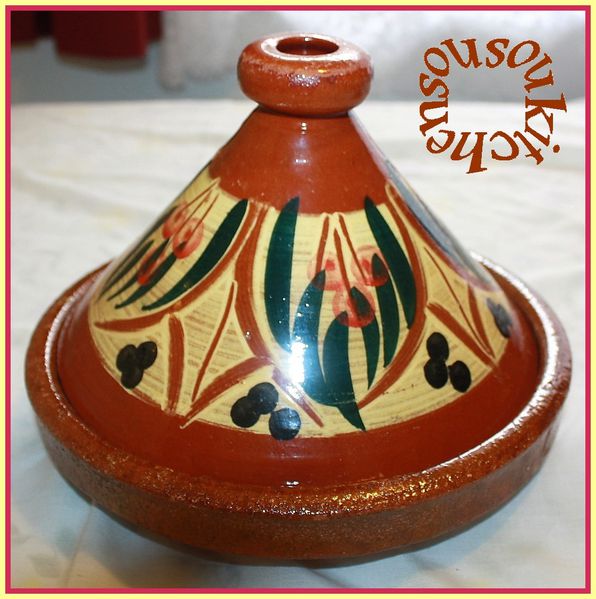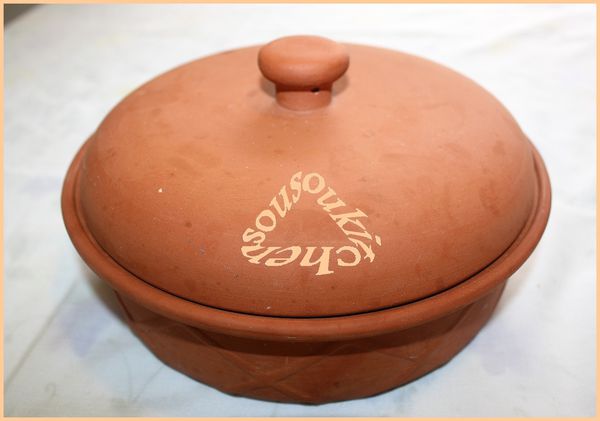 This is the best tagine regarding cooking,
it never sticks, even if you forget it on the fire.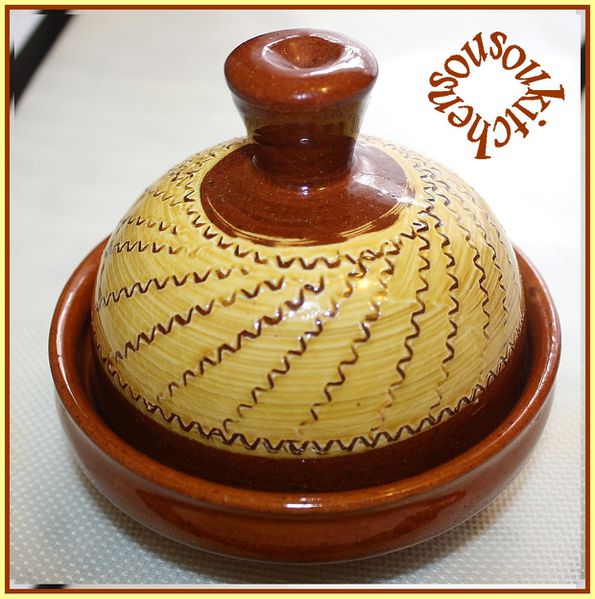 This one is too small for cooking, I put butter in it.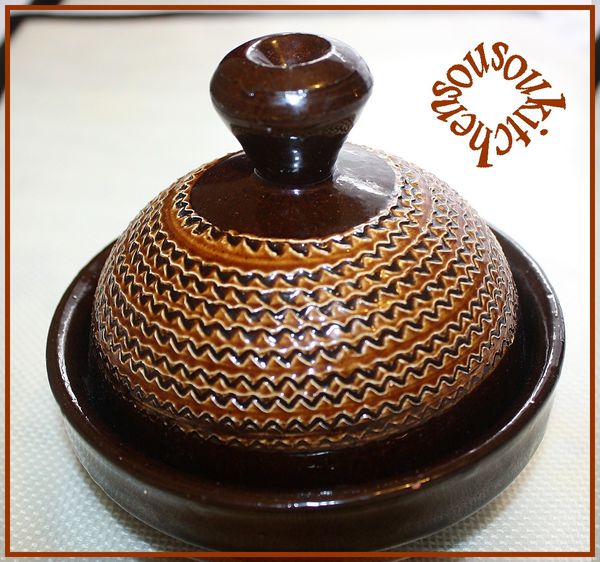 This one is also small,
I use it for dates.
This one for the honey.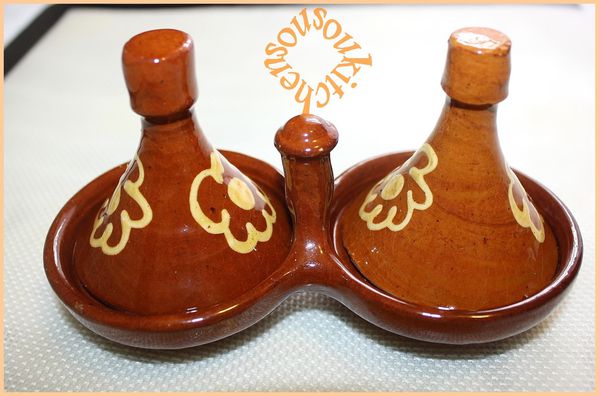 This one is for salt and pepper.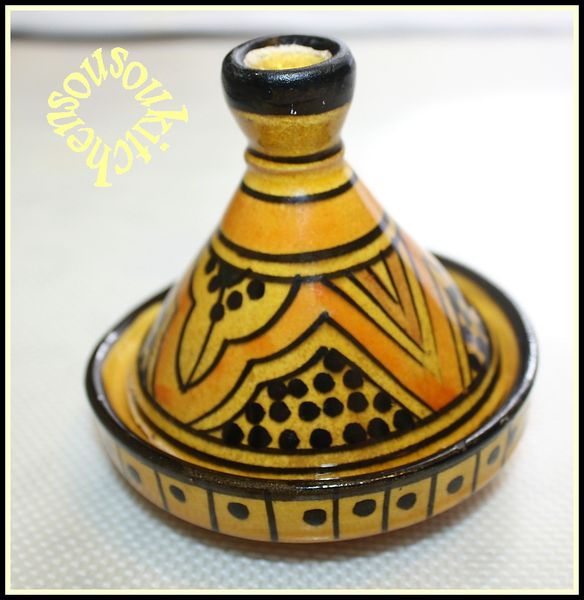 This one for decoration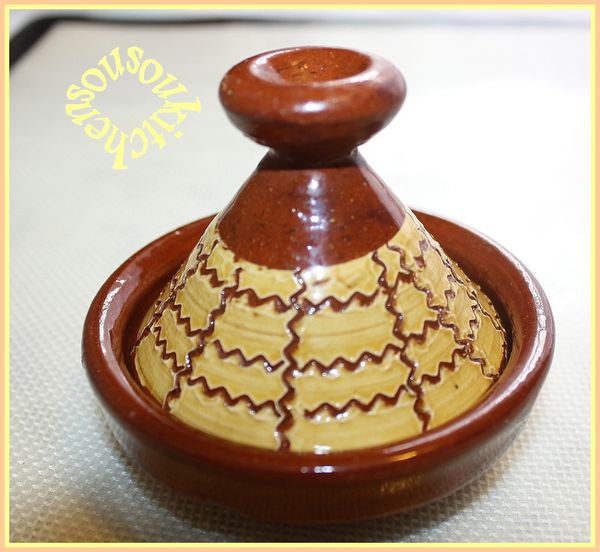 My daughter Jenna Aicha is like me,
She likes Tagines, so that one is hers
a present to her, by my mom.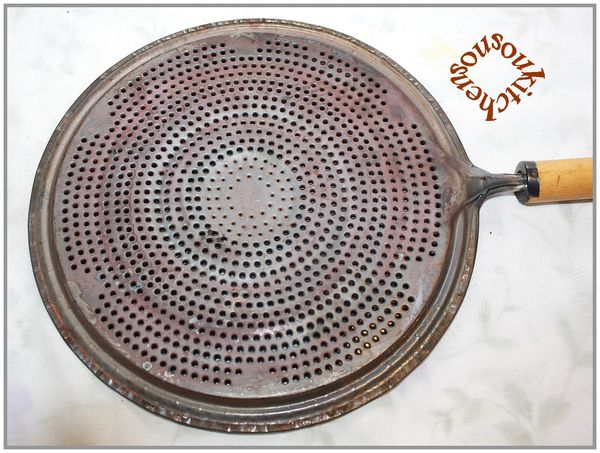 This is a plate for tangine and I advise you
not to cook in a tagine without
this plate, you risk breaking them.