13 janvier 2017
5
13
/

01
/

janvier
/

2017
20:31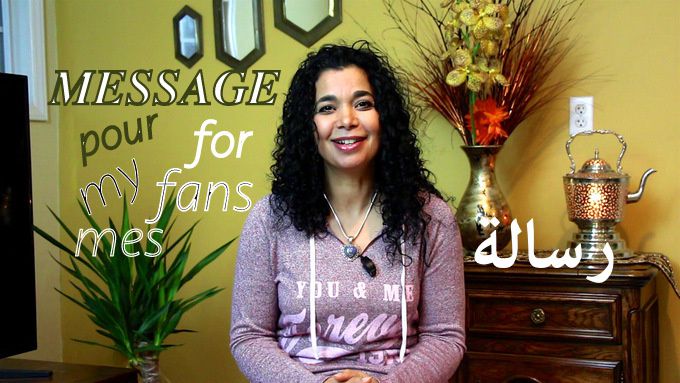 Hello and welcome to Sousoukitchen, I choose to film you this video to
answer your questions, at the same time take your opinion on certain subjects.
Many of you are asking me to introduce you vlogs and other things from my
daily life, kitchen tour, house tour, hair recipes, facial masks etc. I would like
to take the advice of other fans and what they think about it.
So leave me comments down, and the comment that will have more
notes will be executed.
Some fans complained about not receiving my latest published videos, Youtube
unsubscribes sometimes subscribers sobhanallah, I do not know why, make sure to
activate the bell as soon as you subscribe, or download the application "Sousoukitchen"
for Ipod and Android, so you will receive all my videos as soon as I post them.
Follow me on my Facebook page that way I will able to answer your questions "live".
I would like to tell you something else, I don't have only Sousoukitchen in my life, I have
my family, I have my children,I have my work, I work like everybody else 8h a day, I have
two Days off where I try to present you a video every Friday, Sousoukitchen is not my job,
it is only a hobby and I do not accept that it is more than a hobby, I am not interested in
having a large number of subscribers, either a high number of views, it is never my goal,
what interests me the small number of subscribers who love me, who encourage me and
who are Interested by what I present, it was my answer to some people, they recognize
themselves.
Just to know that my first channel was hacked, my 400 videos were erased, it meant 4
years of work was lost, I did not lose hope, I opened another channel, I started from
scratch, thanks to your encouragement and your love, I thank you with all my heart, your
comments and your questions are always welcome.
At the end do not forget to leave me your comments down in the description box to tell
me what you want that I present to you beside the recipes in video.
I thank you for the time you devote me, I love you as you love me, stay faithful, seel you
soon with a new video inchaallah.
THE VIDEO