21 novembre 2012
3
21
/

11
/

novembre
/

2012
19:49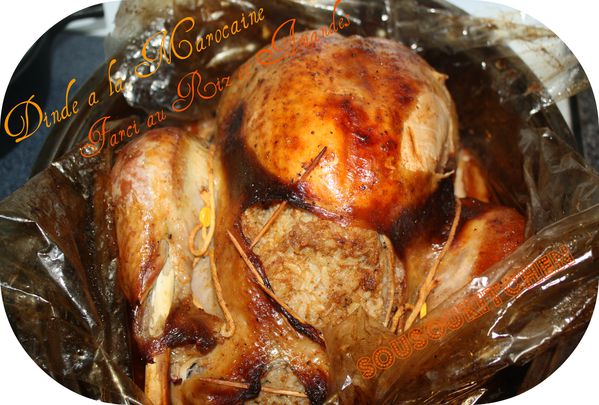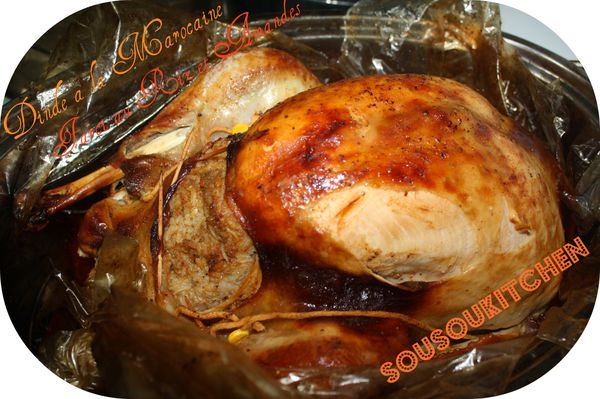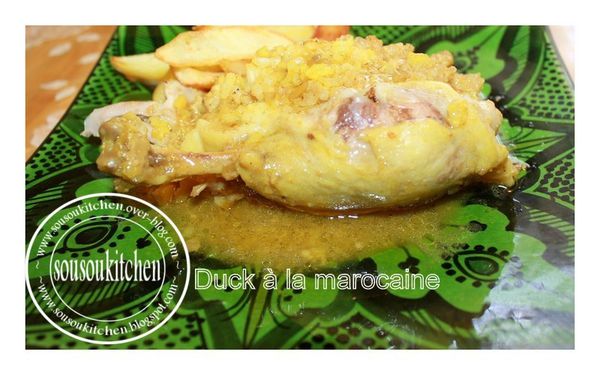 This recipe is a request from my husband who loves Turkey. I was wondering how to stuff the Turkey? Do I use the normal stuffing with oranges and serve it at the end with orange sauce? or something else.
So I remembered watching a Moroccan show "Chhiwat bladi", the lady stuffed a turkey with a mixture of rice and almonds, I just loved it.
So I decided to stuff my Turkey with the same stuffing, it was delicious !
My husband said with the first bite that his mouth was dancing with
joy, I was very satisfied and happy to find a new stuffing for my poultry recipes .
I invite you to watch the video at the end of the article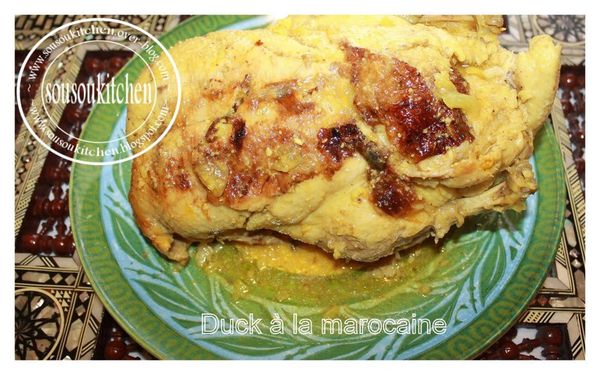 INGREDIENTS :
Stuffing
* 12 oz roasted, ground almonds
* 7 oz rice (half cooked)
* 2 sticks soft butter
* 1 tsp arabic gum
* 3.5 powdered sugar
* 1 tsp Ras el hanout (it's a Moroccan spice,
leave it out if you don't have)
Duck
* Turkey (5 pounds) or a Duck
* 2 tsp saffron (divided)
* water
* 1 onion
* salt, 1 tsp ginger, 1/2 tsp Ras el hanout
* 2 Tbs olive oil
* 2 Tbs vegetable oil
* 2 garlic cloves
STEPS :
Mix the ground almonds with rice, butter, arabic gum,
ras el hanout, powdered sugar.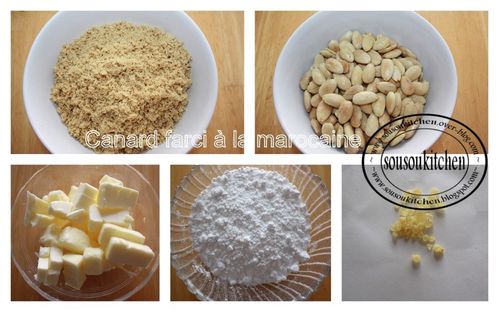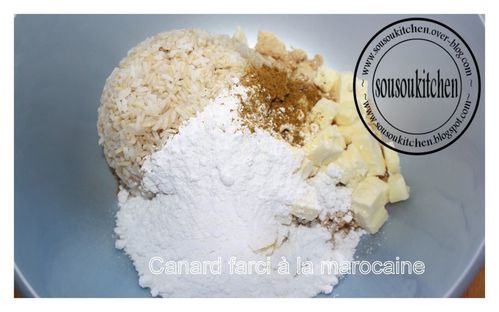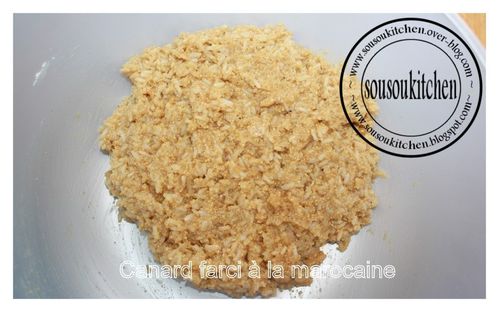 Stuff the inside of the Turkey.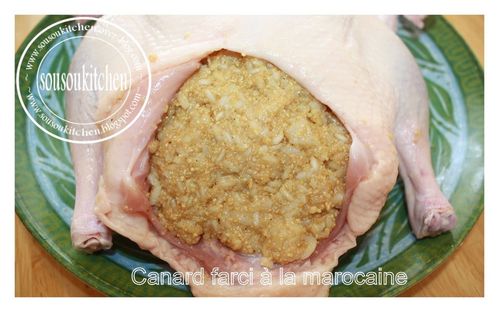 Also the neck area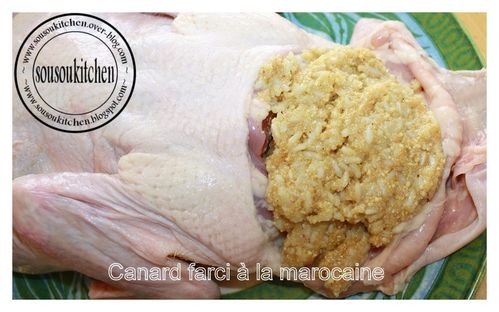 Sew well to prevent the mixture from spreading
into the sauce while cooking.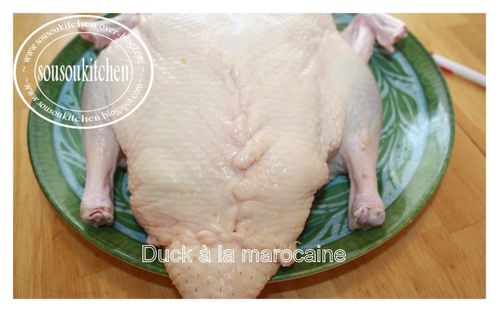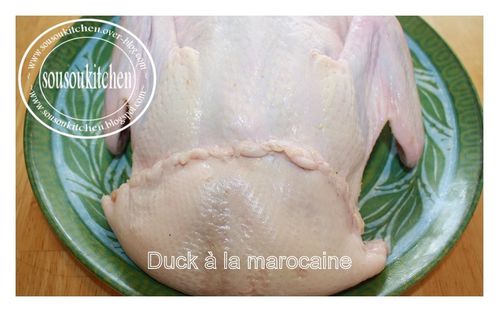 Mix 1 tsp of saffron with a little bit of water,
spread it all over the Turkey.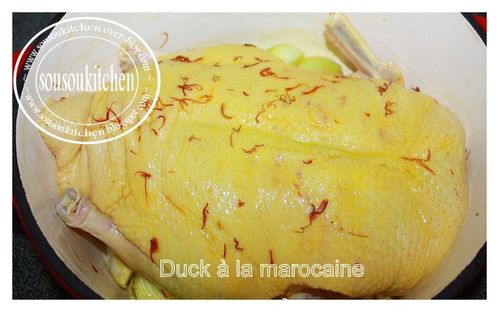 Put the onion in a pot on medium heat, add garlic,
salt, ginger, ras el hanout, stir, put the Turkey over
the mixture, drizzle olive oil and vegetable oil over.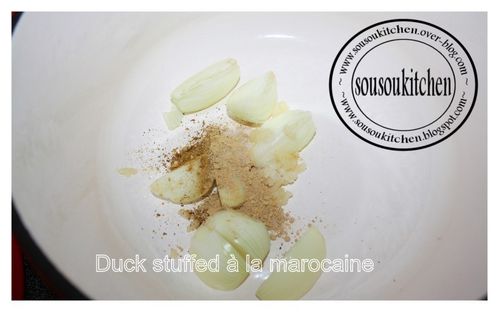 Pour the rest of the saffron and water mixture.
Spread 1 tsp saffron over the Turkey.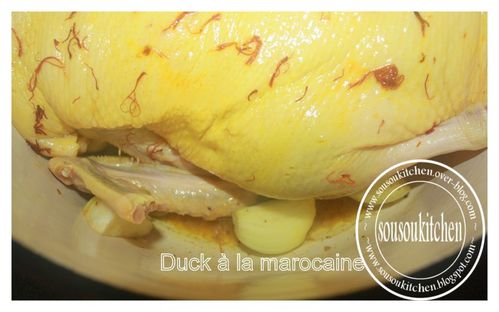 Cover and let cook.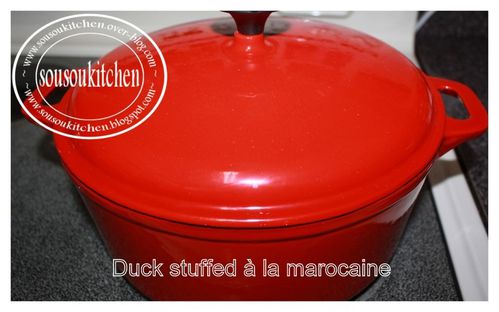 Serve with vegetables or french fries.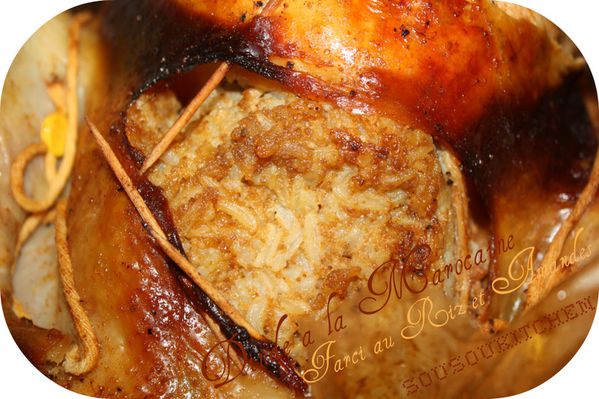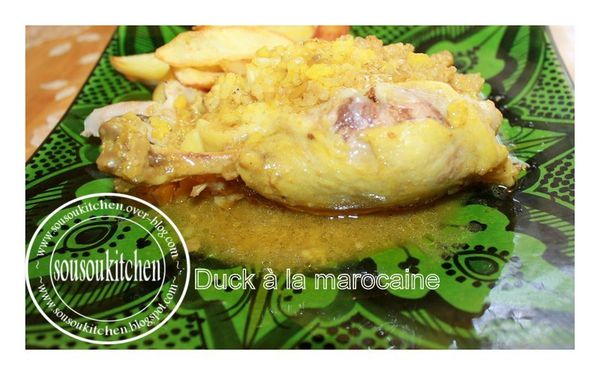 The video