22 avril 2016
5
22
/

04
/

avril
/

2016
11:51
حلوة السبولة
Special Ramadan: chebakia "Sboula" recipe
I proposed
many Chebakia recipes before,
chebakia griwech,
chebakkia bouchnikha, chebakia bligha.
Today, I present
you a new version of chebakkia,
with fewer ingredients
than regular chabakia and even the
Folding is different.
I show you on video the folding
details, for those who
have
difficulty folding the normal chebakia,
this one is much easier.
Ingredients
1 cup ground, sifted sesame seeds
1 cup ground, sifted almonds
1 cup olive oil + veggie oil
1 cup melted butter
2 tsp ground, sifted anise
2 tsp cinnamon
1 Tbsp white vinegar
saffron
1 tsp baking powder
a pinch of nutmeg
1/2 tsp yeast
1/2 tsp ground mace
2 Tbsp orange blossom water
5 cups flour
salt
water
I invite you to watch the video at the end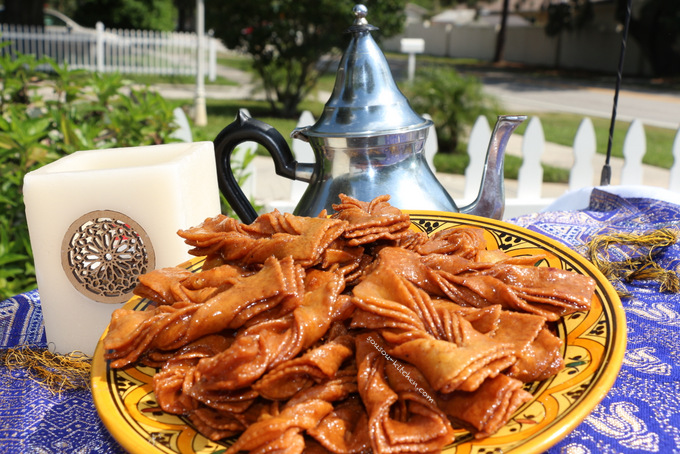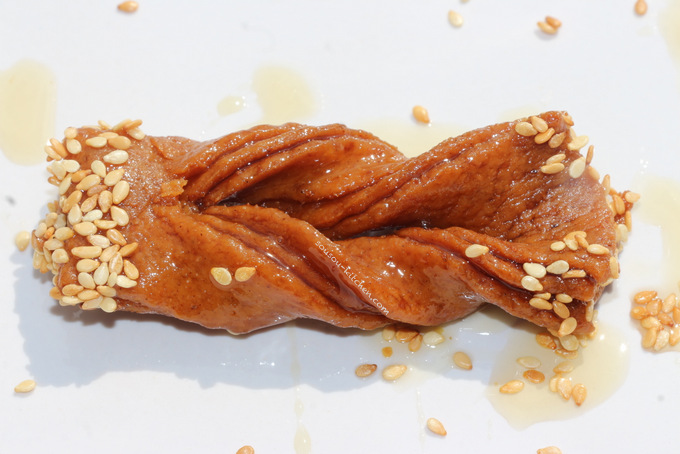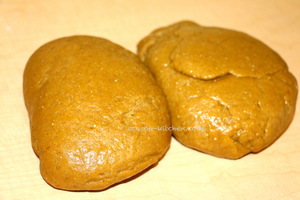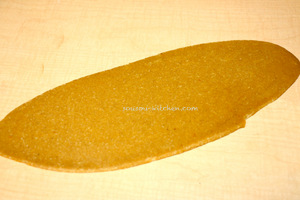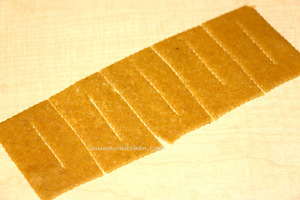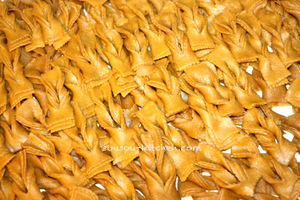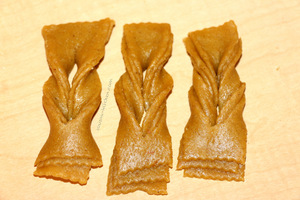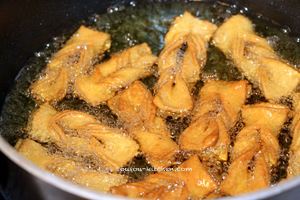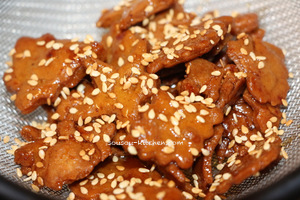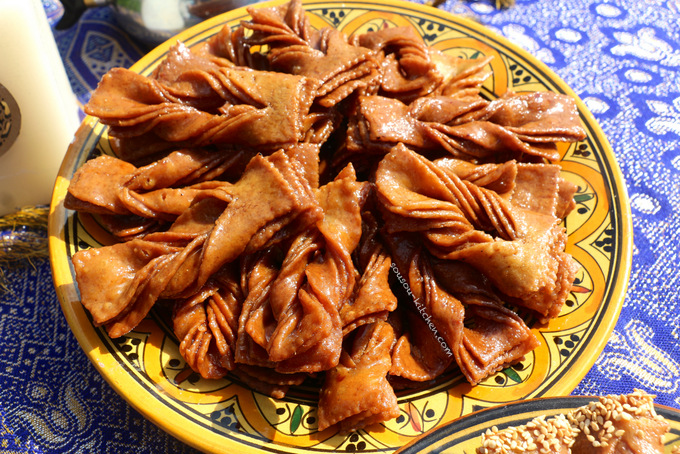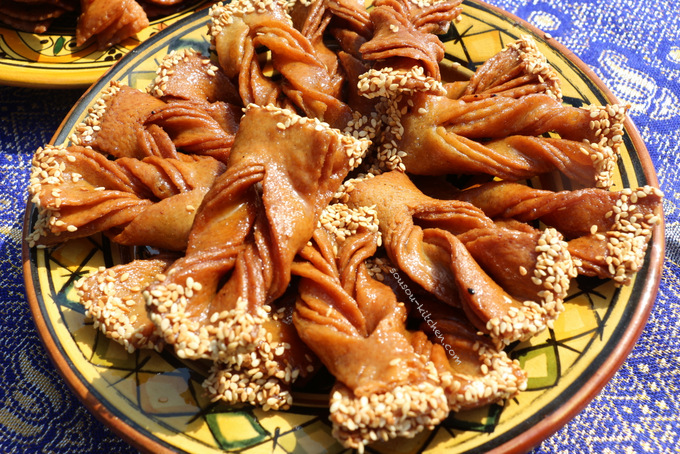 The video