16 mai 2010
7
16
/

05
/

mai
/

2010
21:41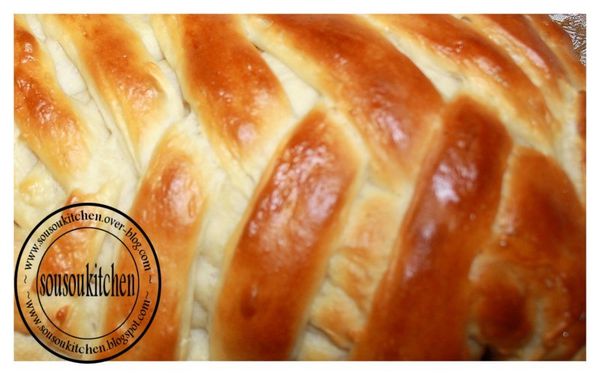 I present you a Brioche stuffed with chocolate; a nice treat
especially for my daughter (3 y) who LOVES chocolate and
of course for the whole family.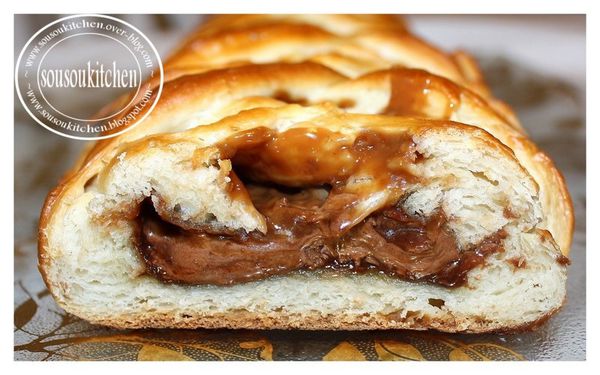 I cut the dough into 3 pieces, I stuffed one Brioche with Chocolate
Caramel candies such as Snickers or Milky Way candy bars, etc.
And because I did not have enough Chocolate at home,
I decided to stuff the other Brioches with Cream Cheese,
which was the perfect brioche for me ( because I am not a big
fan of chocolate ).
I will post the recipe soon.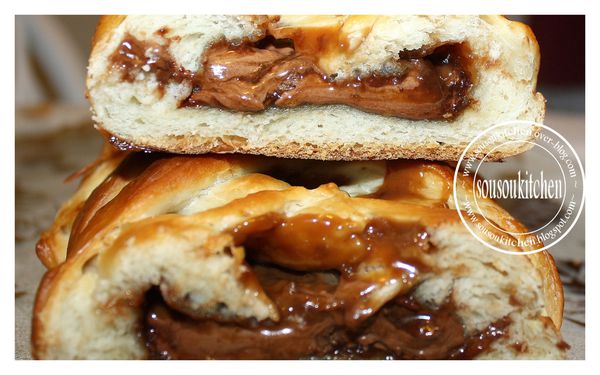 INGREDIENTS :
*6 to 6-1/2 cups flour
*1/3 cup sugar
*2 tbs yeast
*1 tsp salt
*2 cups (16 ounces) sour cream
*1/2 cup water
*1/4 cup butter, cubed
*2 eggs
*Snickers or Milky Way candy bars
*1 egg white
*1 tbs water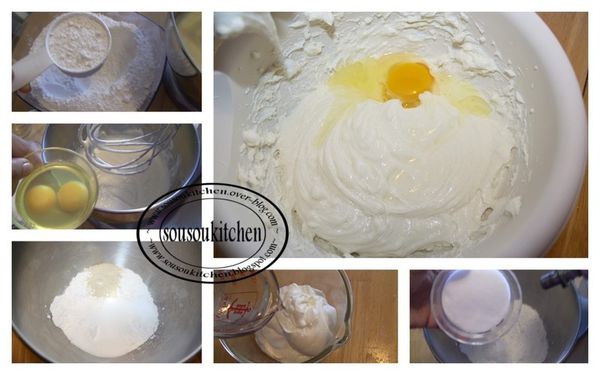 STEPS :
Combine 1-1/2 cups flour, sugar, yeast and salt.
Heat sour cream, water and butter, add to flour mixture.
beat for 2 min. Add eggs and 1/2 cup flour, beat 2 min.
Stir in enough flour to form a soft dough.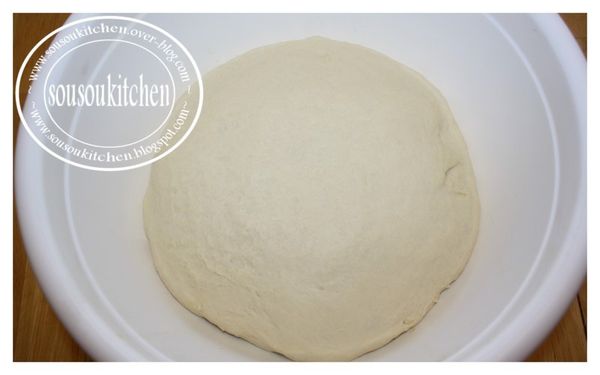 Turn onto floured surface, knead until smooth, about 6-8min.
Place in a greased bowl, turning once to grease top.
Cover and let rise until doubled- about 1 h.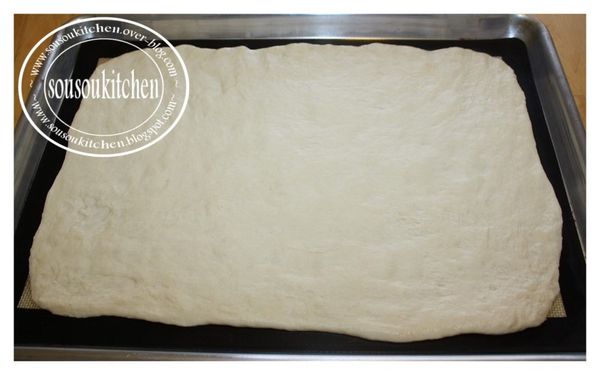 Punch the dough down, and divide into thirds. On a greased baking sheet, roll out one portion into a 16-in x 10 in. rectangle.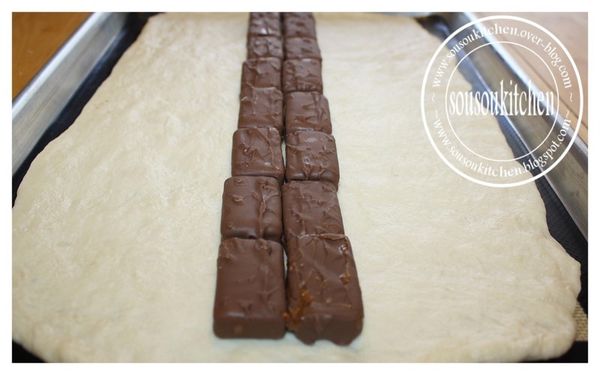 Place 16 candy bars lengthwise in two rows down the center.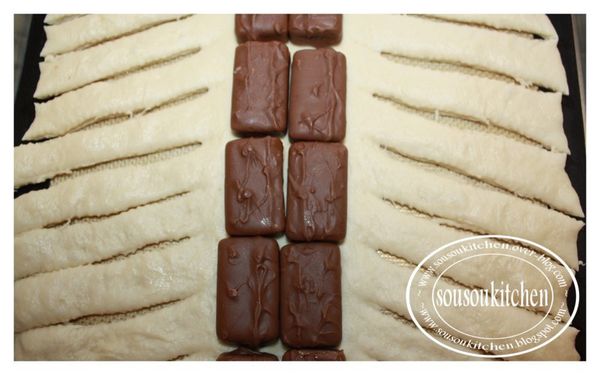 On each long side, cut 1-in.-wide strips into the center to within
1/2 in. of candy bars. Starting at one end, fold alternating strips at
an angle across candy bars. Pinch ends to seal and tuck under.
Cover and let rise until doubled, about 1 h.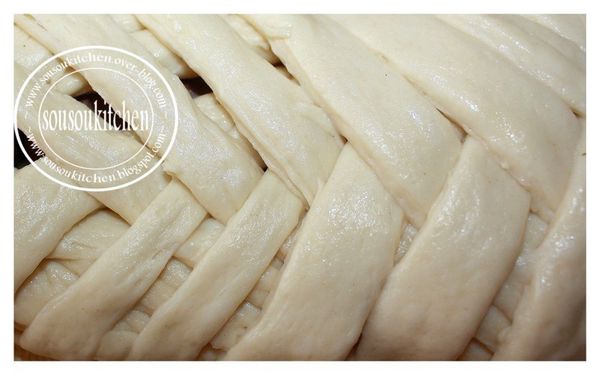 Beat egg white and water, brush over braids.
Bake at 375 F for 15-20 min or until golden brown.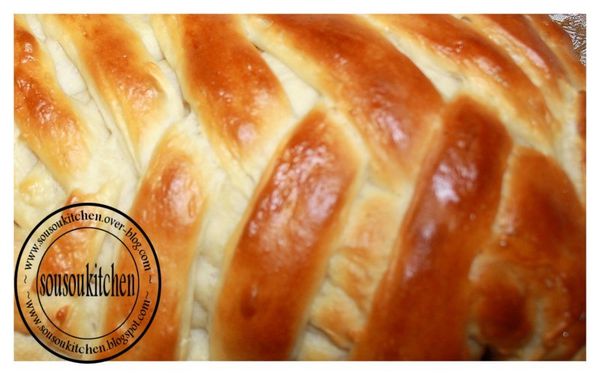 Remove from pans to cool.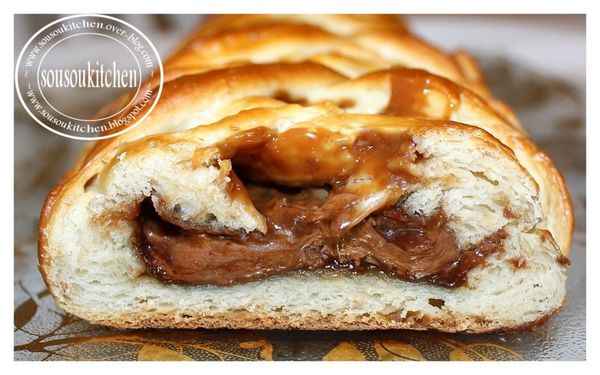 The next recipe will be the same Brioche but filled with cream cheese.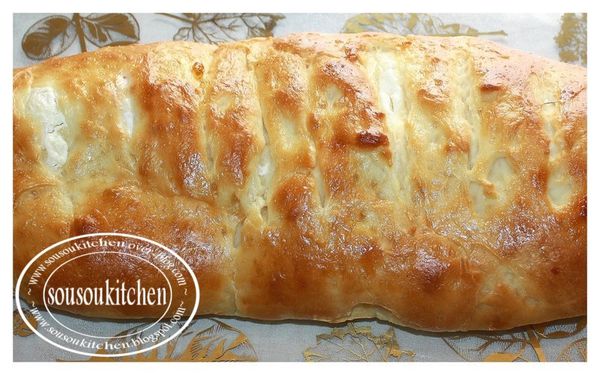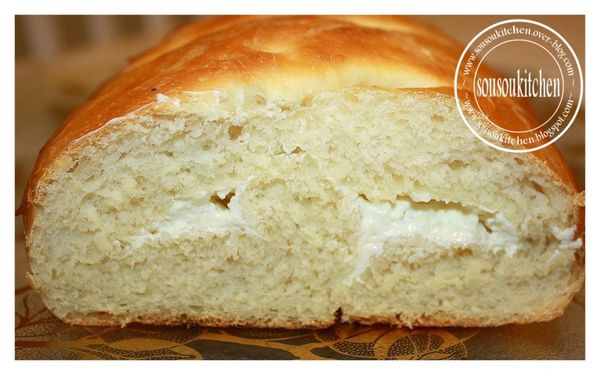 Here is the video for more details.