8 novembre 2012
4
08
/

11
/

novembre
/

2012
16:13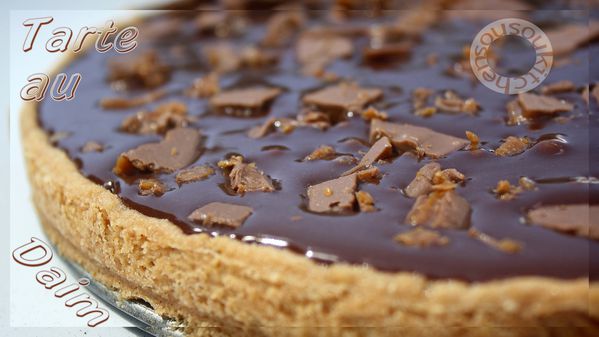 Here is another recepie request from a fan,
the famous DaimTart which is sold at Ikea.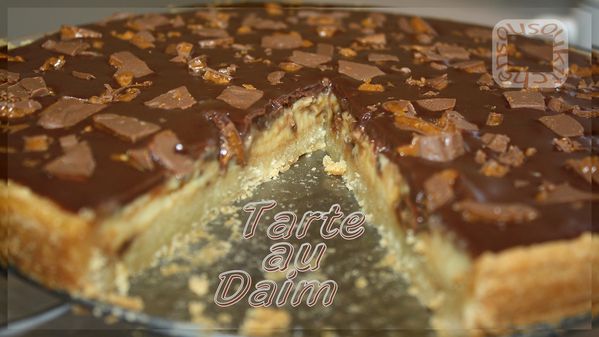 This Tart is made with almond flour, covered with a condensed sweetened milk cream and crushed daim candies and chocolate.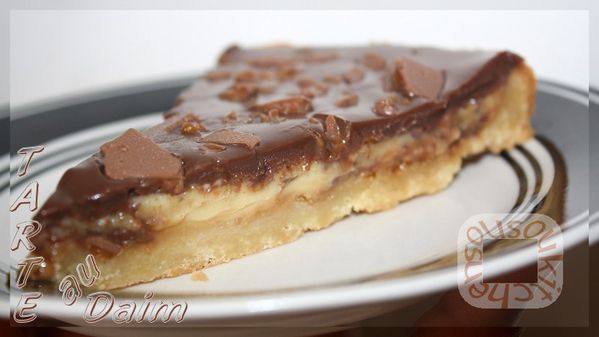 To tell you a little bit about the flavor of this Tart,
I personally find it delicious but too sweet
(I do not like food too sweet), but my family does,
It is really a real moment of happiness especially
when my small mouse who usually never has an appetite,
but when it comes to chocolate, she never says no, you
can notice it in the video, how
Jenna-Aicha eats this delicious cake

.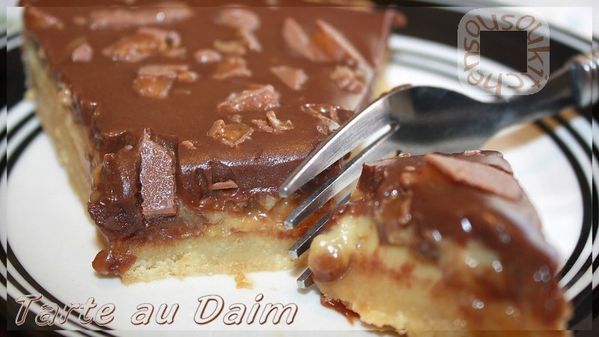 If you do not like the cream of the condensed milk
( if you find it too sweet),
you can simply replace it with a pastry cream.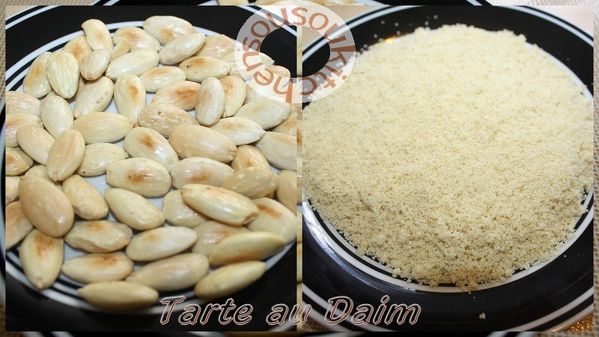 I like cakes and tarts where the dough is made with almond flour.
They have a special and delicious flavor.
I recommend you to toast the almonds half way
(as in the picture) before grinding them.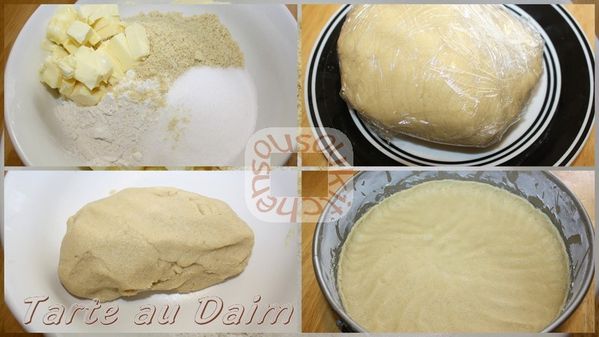 To work the dough well, it is necessary
to let it rest a couple of minutes in the refrigerator.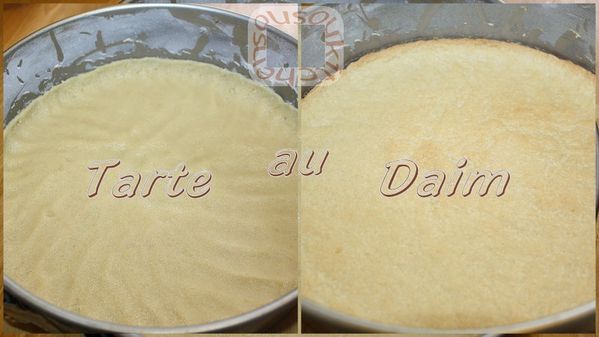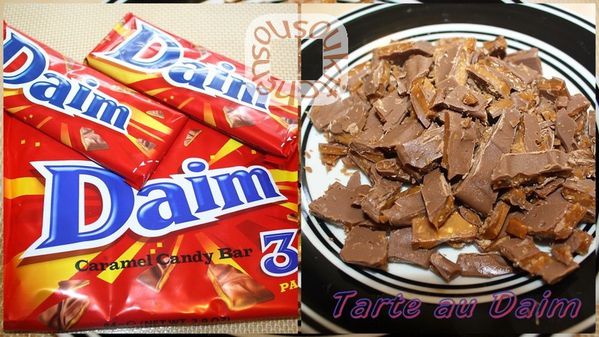 Daim is a Crunchy caramel candy bar covered
in milk chocolate imported from Sweden.
I bought these Daim candies at Ikea,
Located in a corner of Ikea, is a small Swedish food shop
where you can buy food products.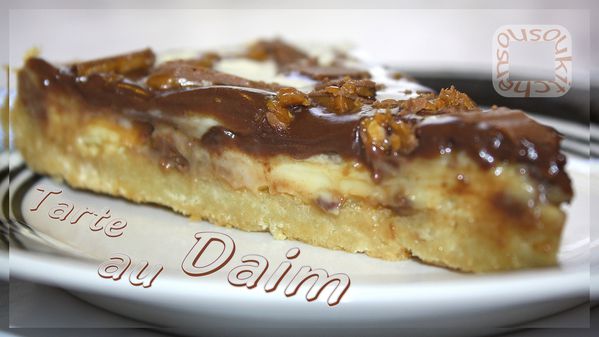 The video