10 novembre 2009
2
10
/

11
/

novembre
/

2009
02:57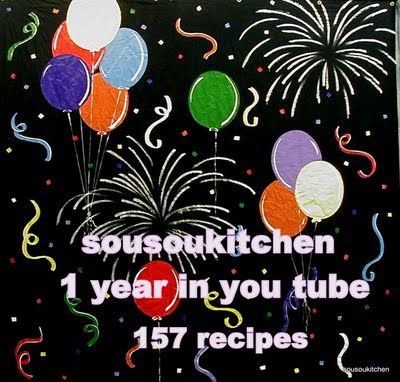 I would like to thank everybody who visited my channel
in youtube.com/sousoukitchen1 and those who watched
my videos, those who sent me e-mails, comments and also
those who criticized me

.
I posted my first video on you tube exactly one year ago,
this was even before I had a blog.
I have the great pleasure to have more than
700 subscribers and more than 90 friends.
It is because of you that I continue to post videos,
I still have a lot to share with you.
To be honest, sometimes I get frustrated, but when
I think to myself, that there are people who wait for my recipes,
I gather all my strength to continue what I began.
So be faithful, continue to write me, your comments
give me courage.
I dedicate to you this video which is a copulation
of all the recipes that I have posted during my first year.
The video