19 juillet 2013
5
19
/

07
/

juillet
/

2013
14:18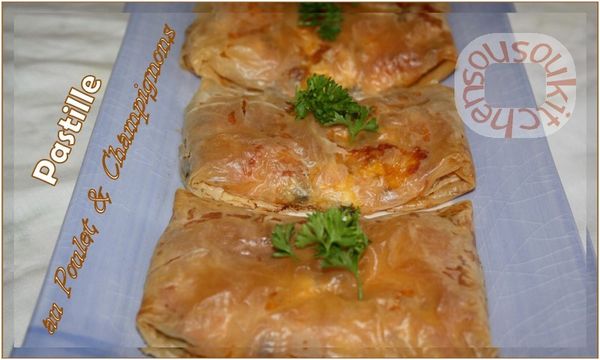 Here is a recipe of Mini pastille بسطيلة
I stuffed them
with
some cheese, fresh
mushrooms and chicken, in order
to c
hange a little bit from the traditional
stufing with are chicken
,
Here are other recipes of Pastille

HERE

.
I invite you watch the video at the end of the article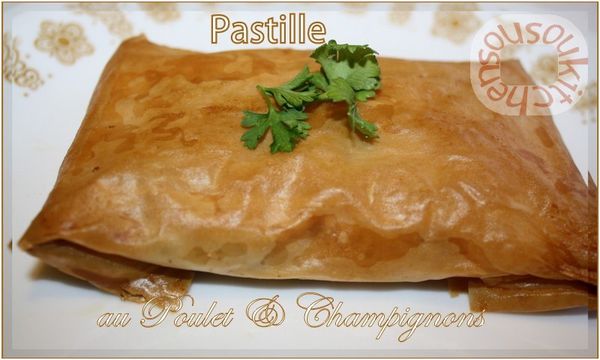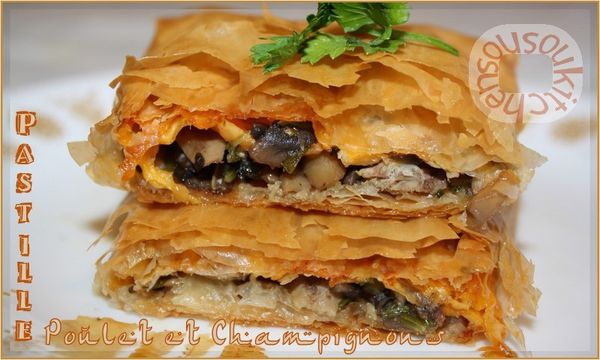 Here are the steps on pictures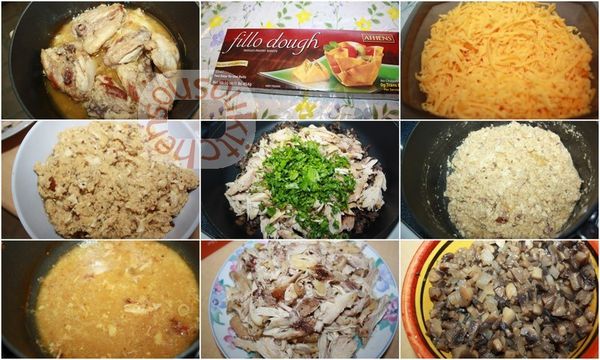 Prepare the stuffing first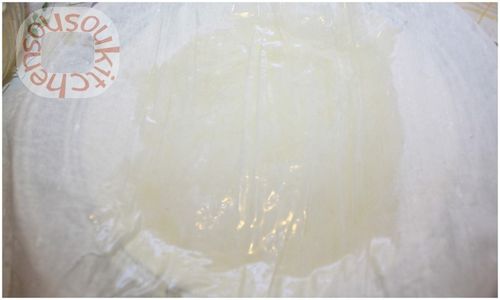 Brush two fillo doughs with
the mixture butter and oil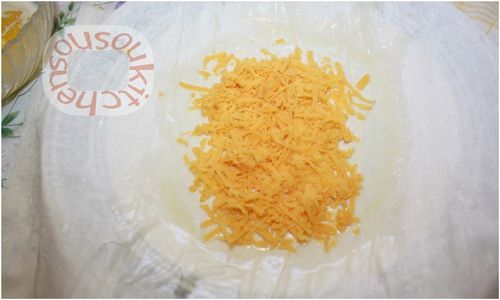 Place a little bit of
cheddar in the center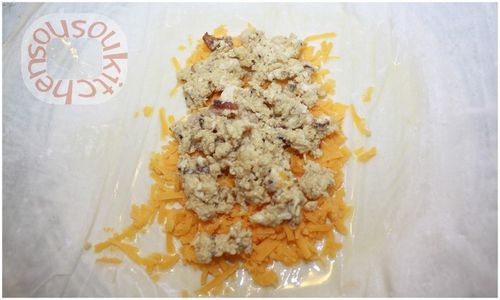 Add the egg mixture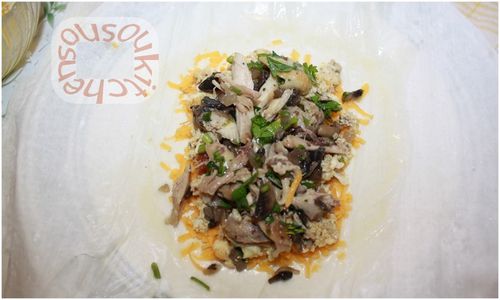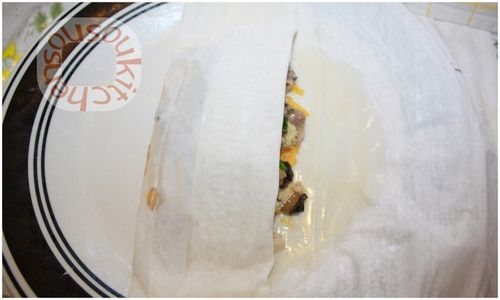 Fold the left side to close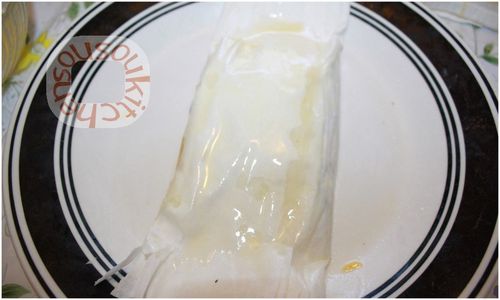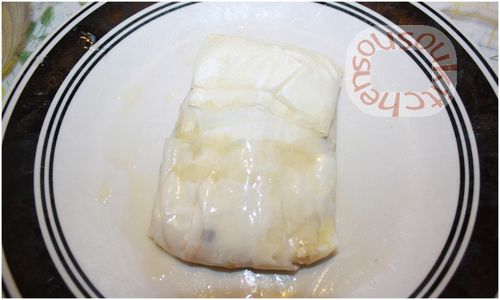 Close the edges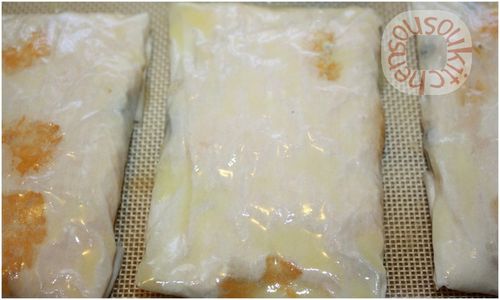 Flip over a baking sheet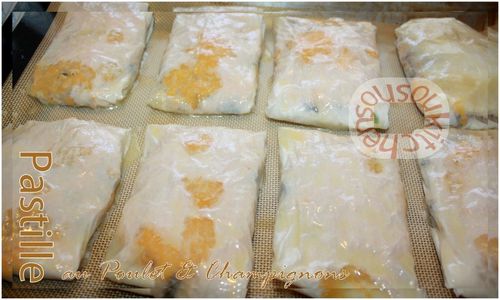 Brush with the butter
& oil mixture and bake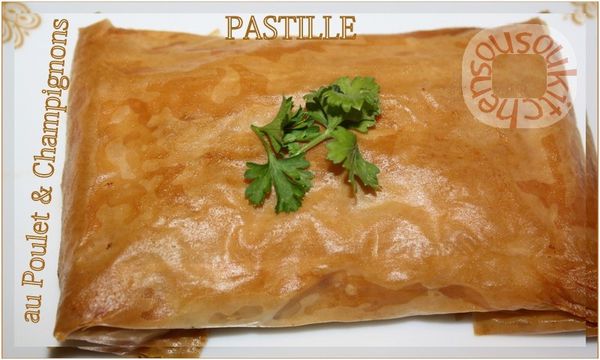 Try the recipe, send me the picture,
I will post it on my blog.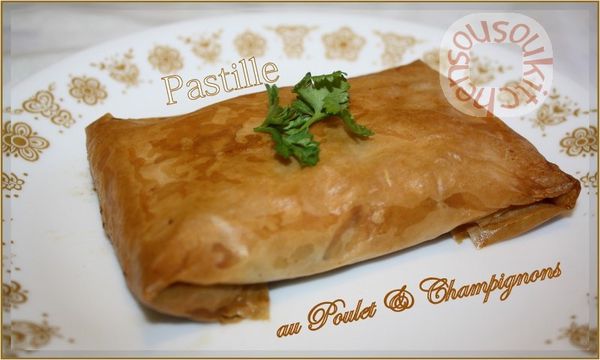 You will receive my videos as soon as
I post them if you join my newsletter.
The video