10 octobre 2012
3
10
/

10
/

octobre
/

2012
01:57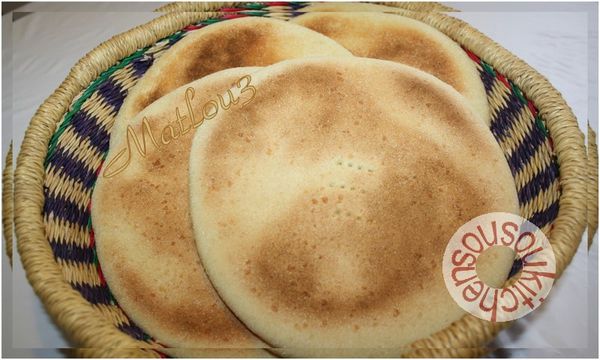 This bread is called Matlou3
supposed to be posted during the month of Ramadan,
but I have a big stock of recipes which are waiting to be posted.
I invite you to watch the video at the end of the artcile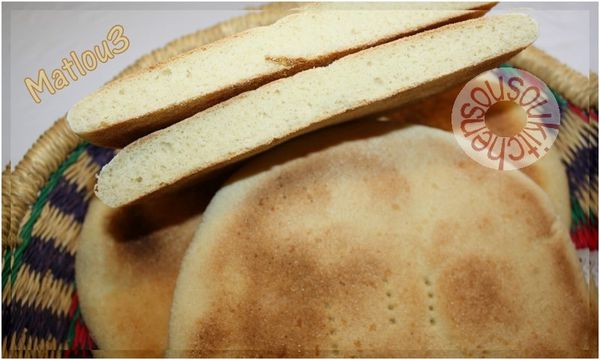 Honestly it is my favorite bread especially during the month of Ramadan, I like eating it with our Moroccan soup Harira which you will find HERE, accompanied with dates and Chebbakiya HERE.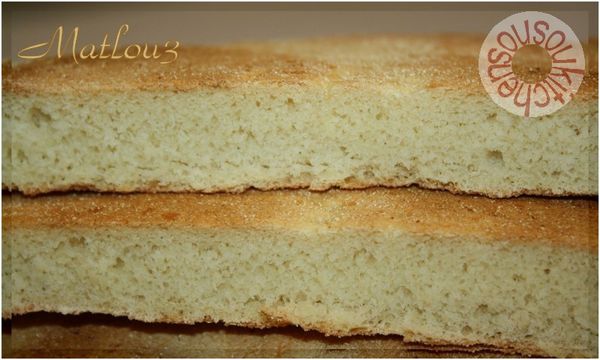 As you see in the picture, the color of this bread is gold,
it is made with fine semolina.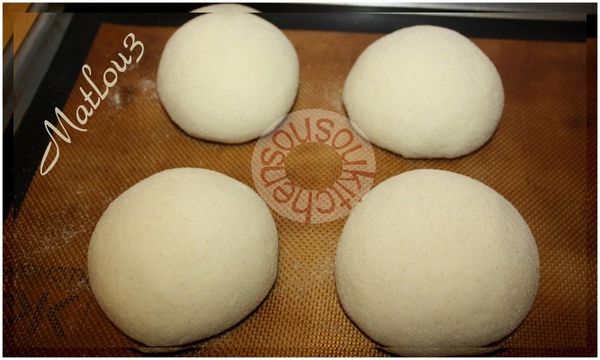 It's very important to let the bread rest a few
minutes before flattening it.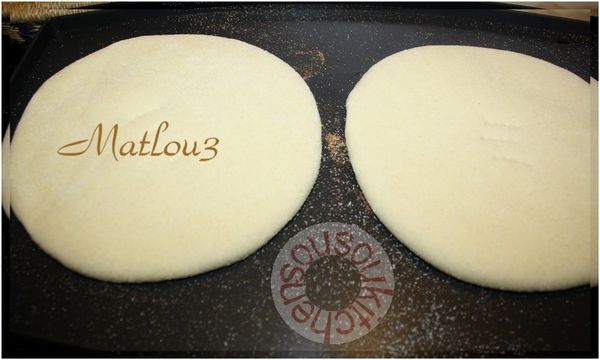 And of course, let rise.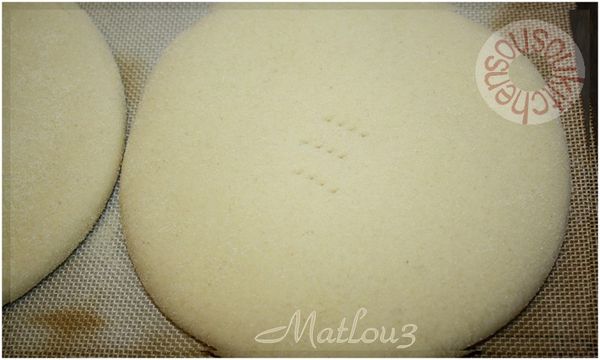 The difference between a normal Morrocan Bread HERE and this bread " Matlou3 ", it is the mode of cooking, this can be made two ways, either in the oven at home or with the traditionel oven, matlou3 is roasted as you will see in the video.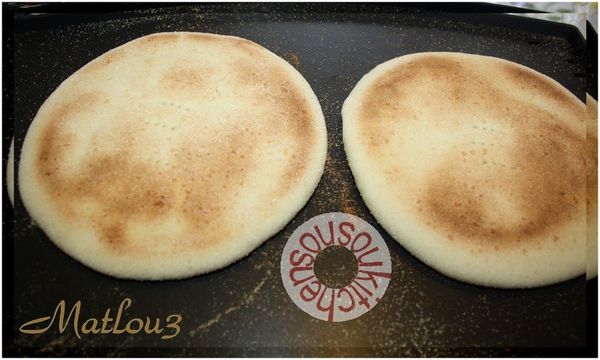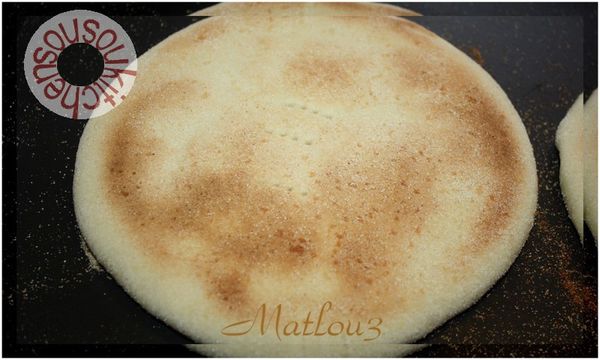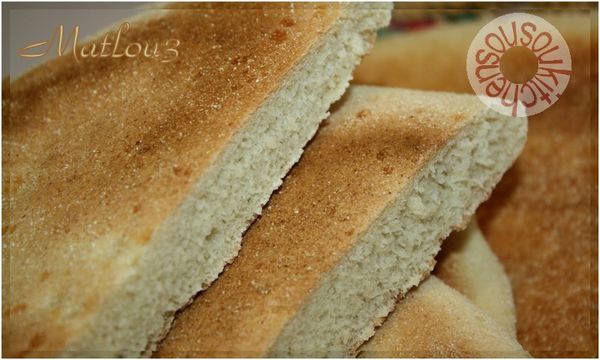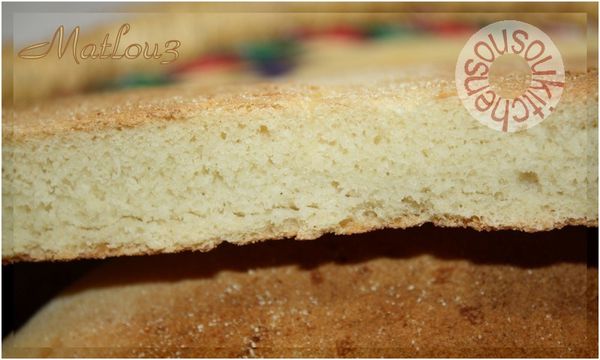 The video